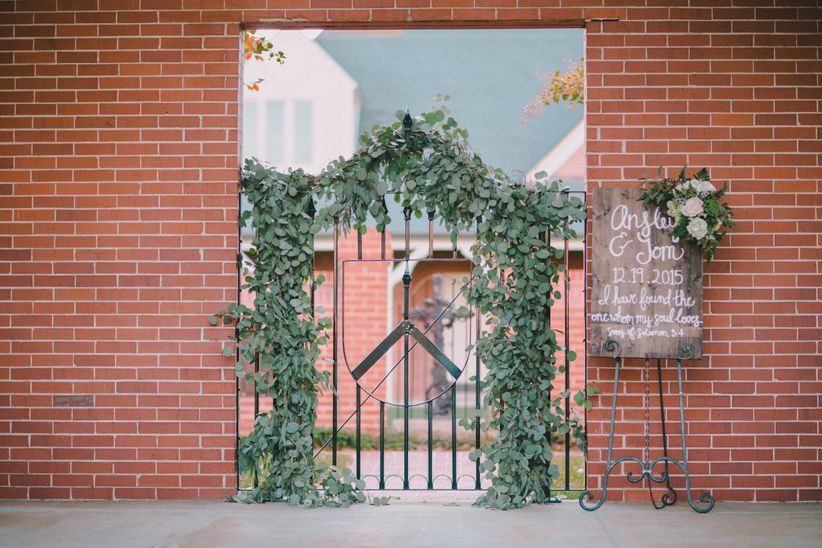 Photo: Woodland Fields Photography
Looking for a great alternative or supplement for your floral displays? Go with gorgeous greenery like boxwood, olive leaves, eucalyptus, or ivy. This look works especially well for weddings with a rustic style or garden setting, but it can truly be incorporated into any type of aesthetic.


Here are a dozen fabulous ideas for using greenery in your wedding decor.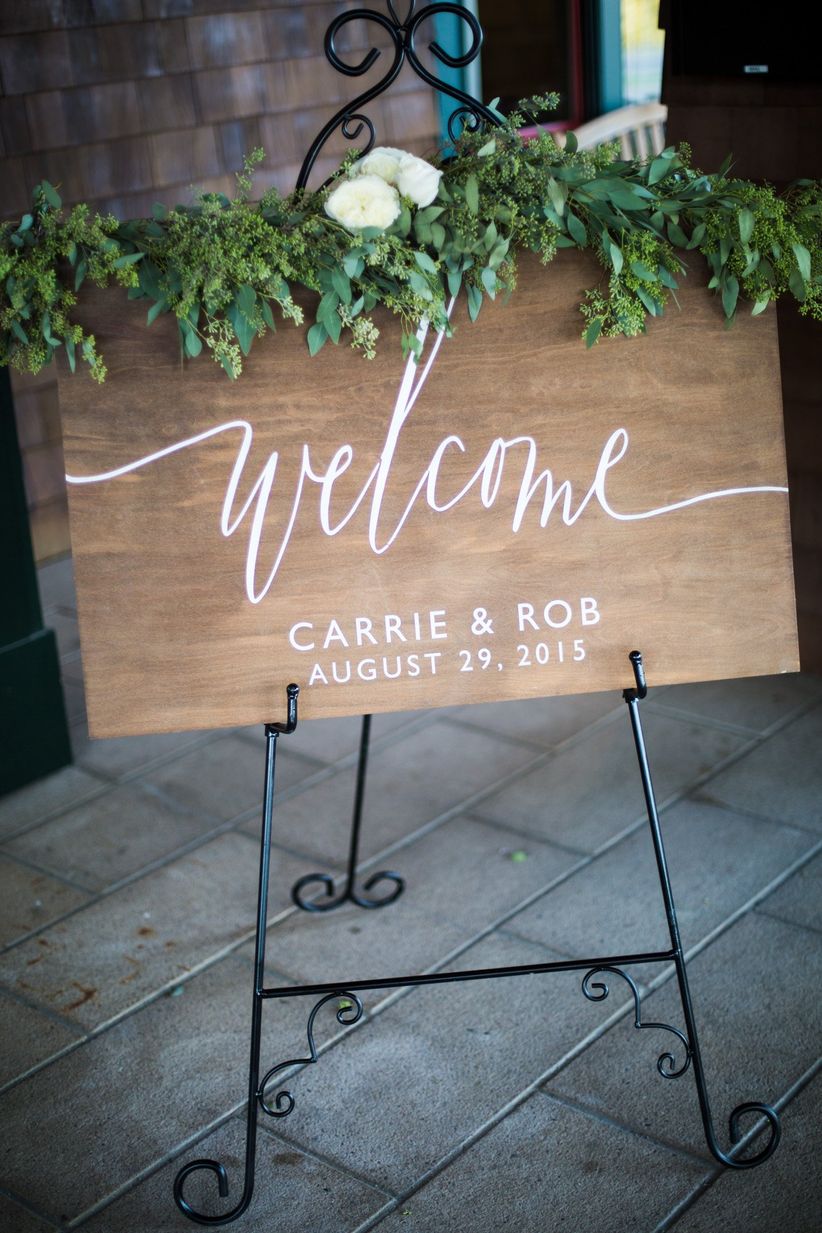 Photo: Kristen Jane Photography
Signage Embellishments
Welcome your guests with signs framed in simple green garlands.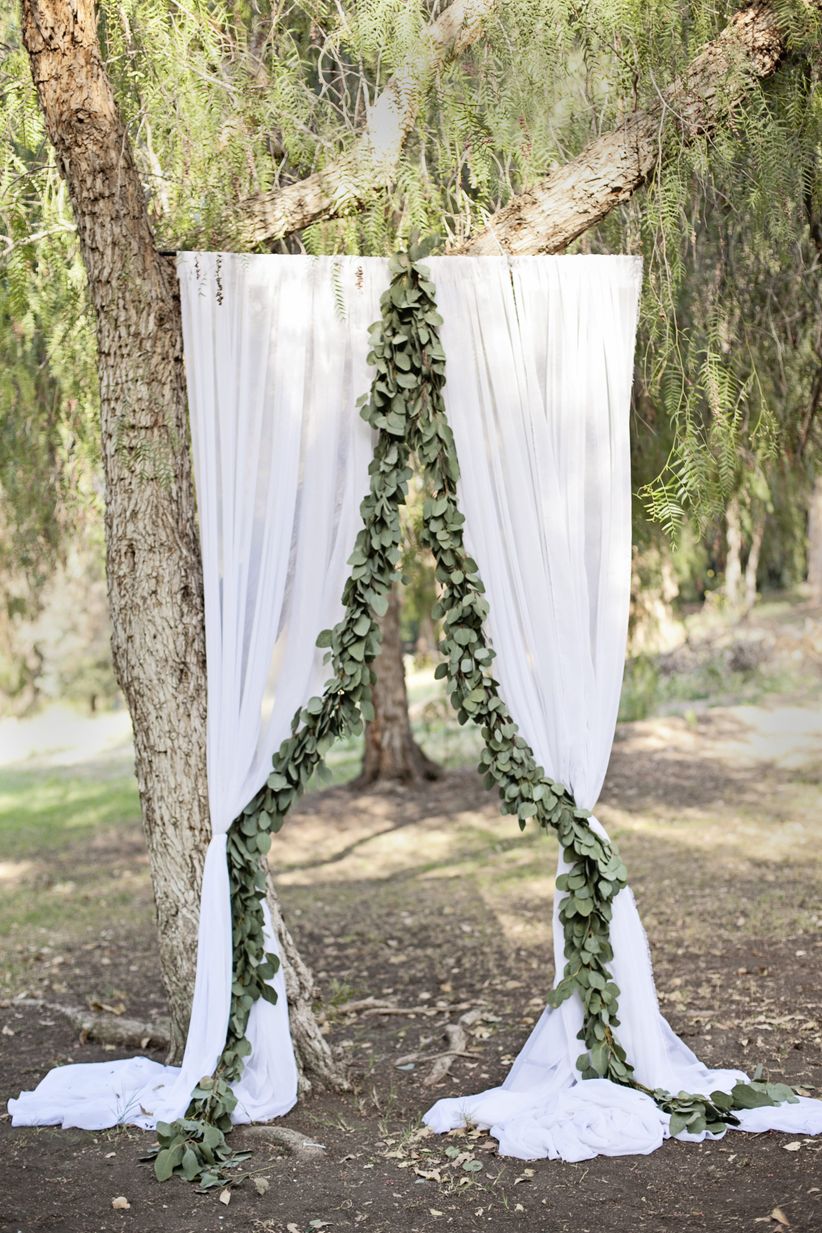 Photo: Nicolette Moku Photography
Altar Adornments
Drape leafy greens around your altar, chuppah or ceremony backdrop for a lovely, natural look.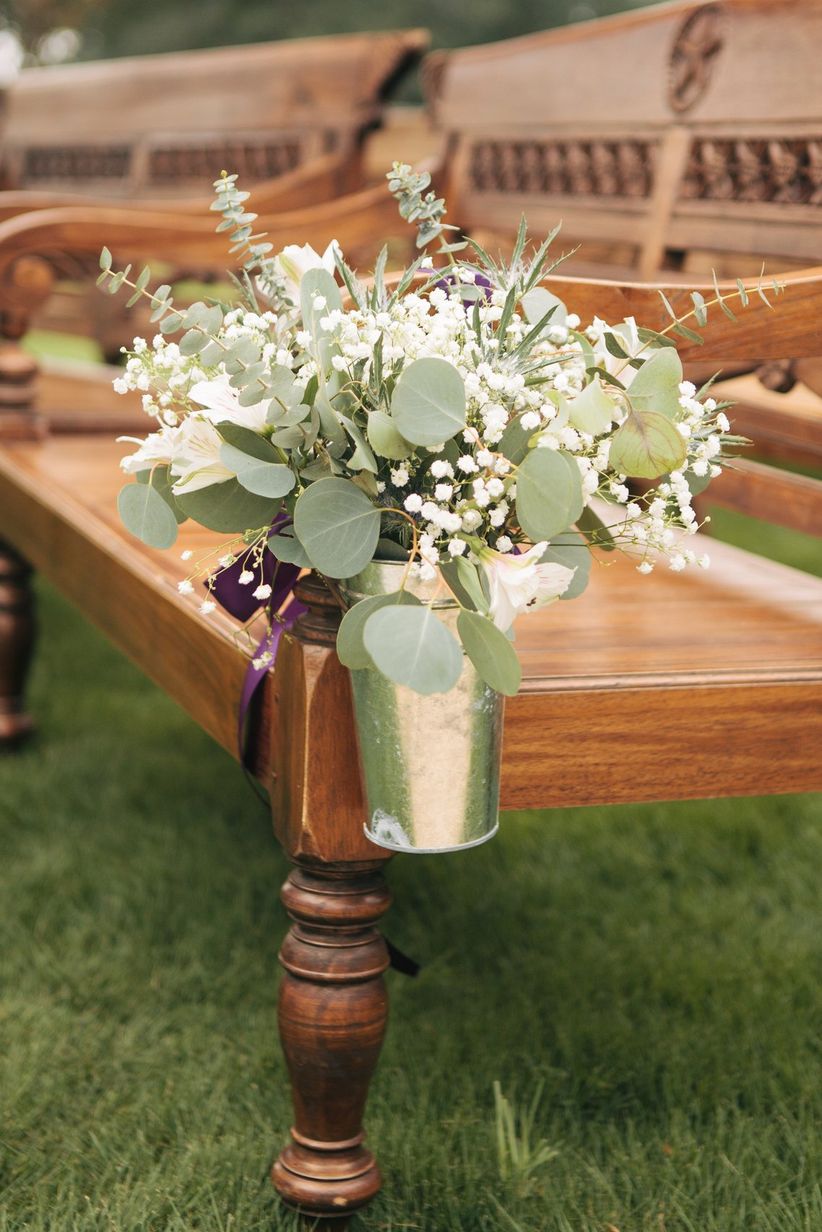 Photo: Tyler + Lindsey
Aisle Markers
Accent the aisle with this fresh alternative to flowers!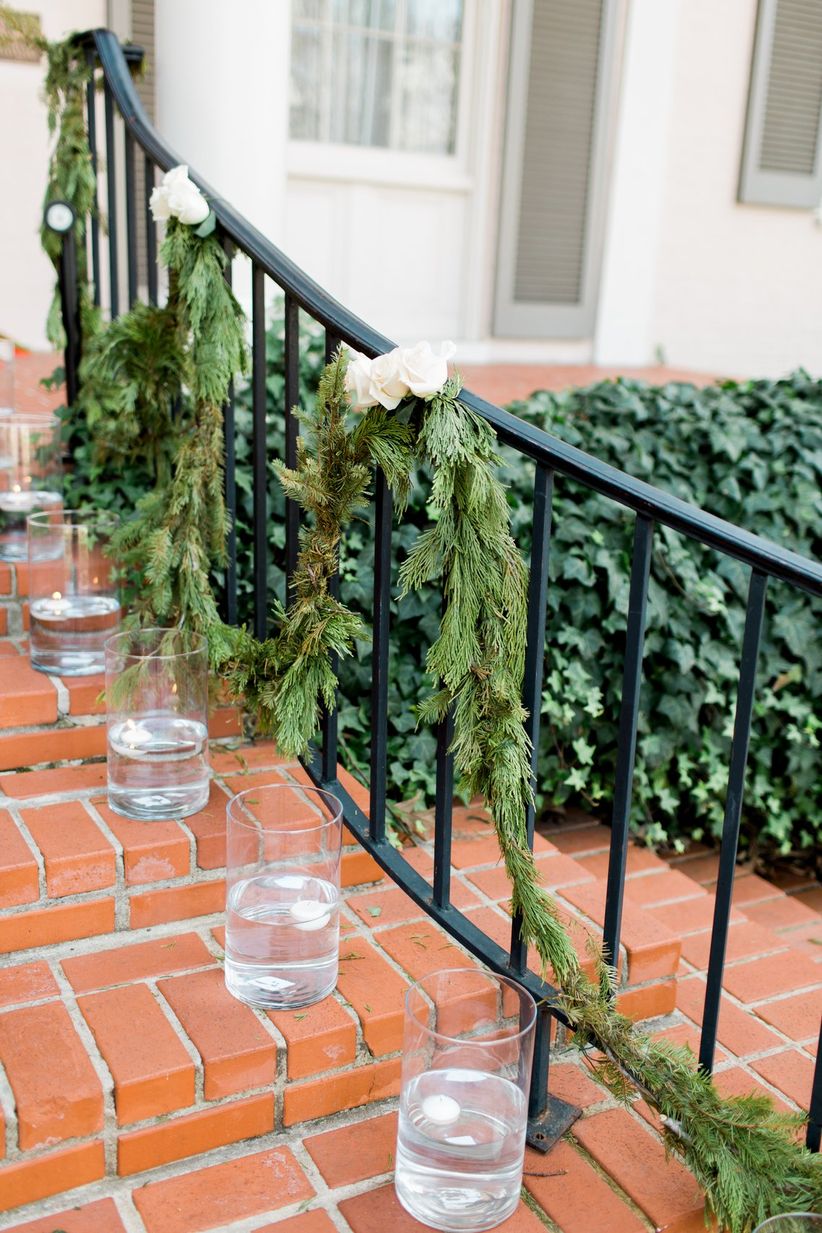 Photo: Erin Wilson Photography
Festive Railings
Spruce up your staircases with swags of lush leaves. For winter weddings, seasonal evergreens are especially beautiful!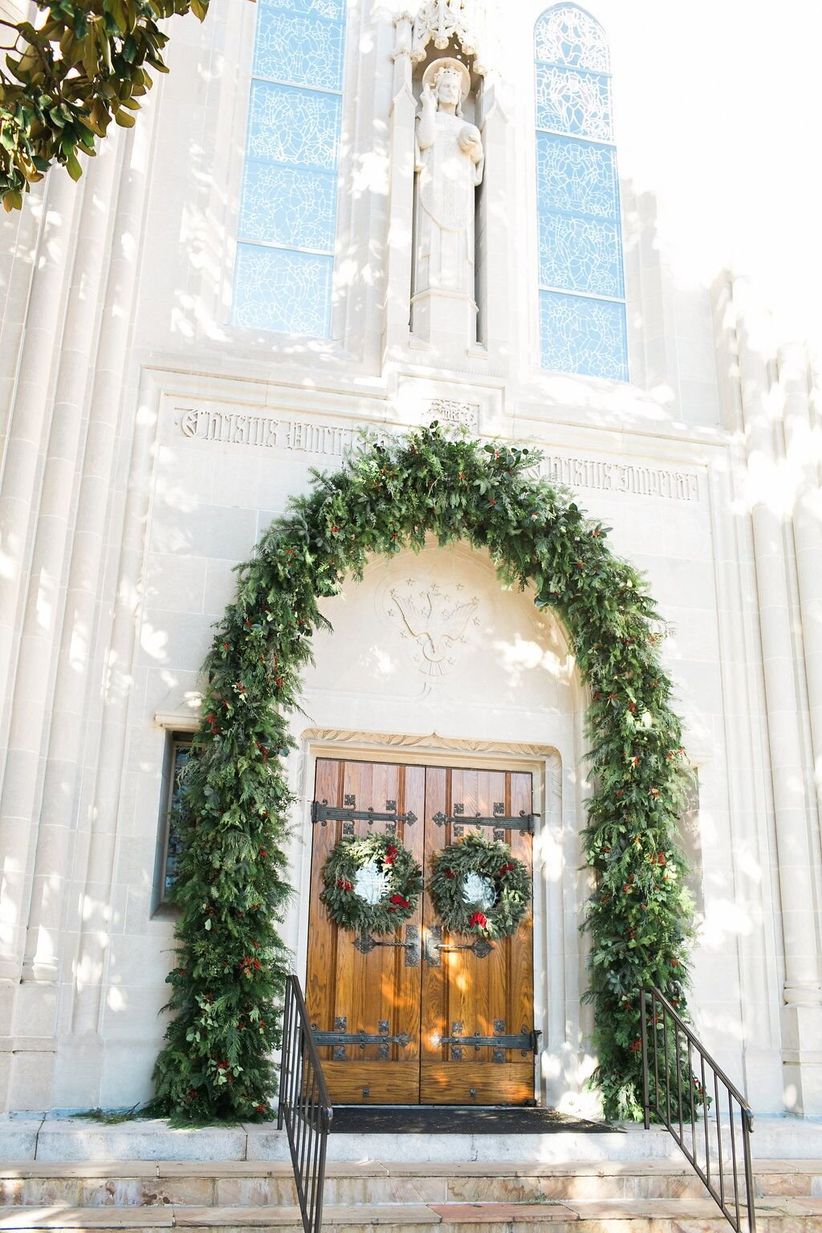 Photo: Christina Pugh Photography
Garlands
A halo of greens ensures that the entryway to your venue is a grand one!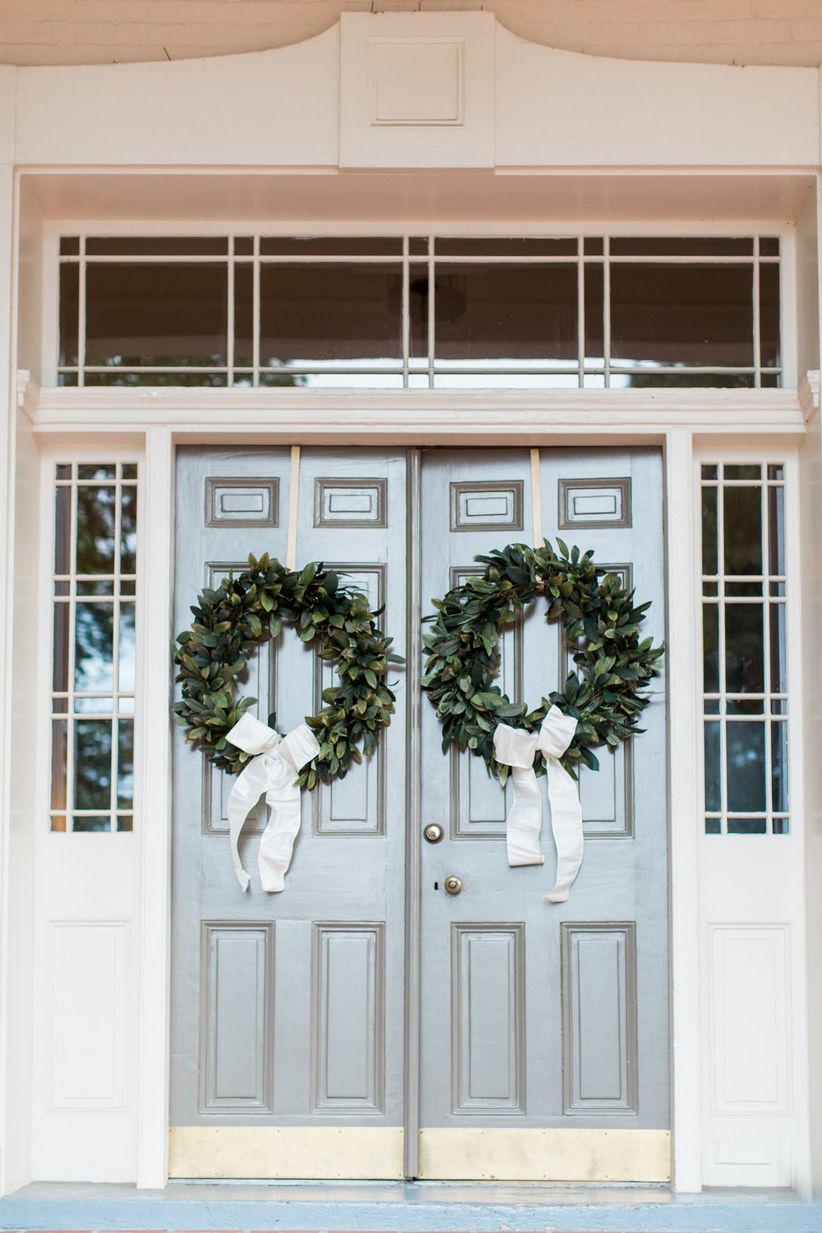 Photo: Erin Wilson Photography
Wreaths
Use romantic wreaths to dress up the doors of a major entryway, suspend them from trees at your outdoor ceremony, or display them on a prominent wall in your reception space.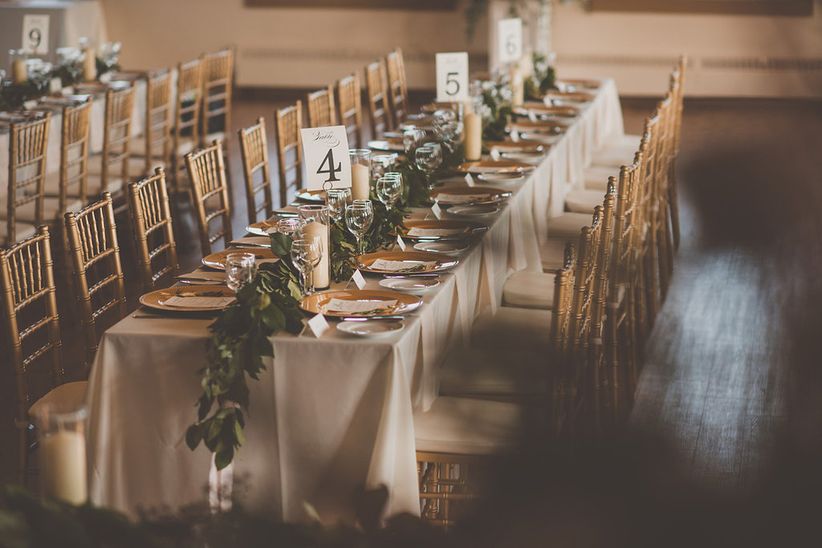 Photo: Heather Wilkinson
Table Runners
Long rows of leafy greens make a statement that's elegant and timeless.
Photo: The Story Photography
Chair Decor
Festoon the happy couple's dining chairs with fresh foliage. Gorgeous!
Photo: Endless Wave Studios
Lush Chandeliers
Create an enchanting, whimsical atmosphere with cascading greens overhead.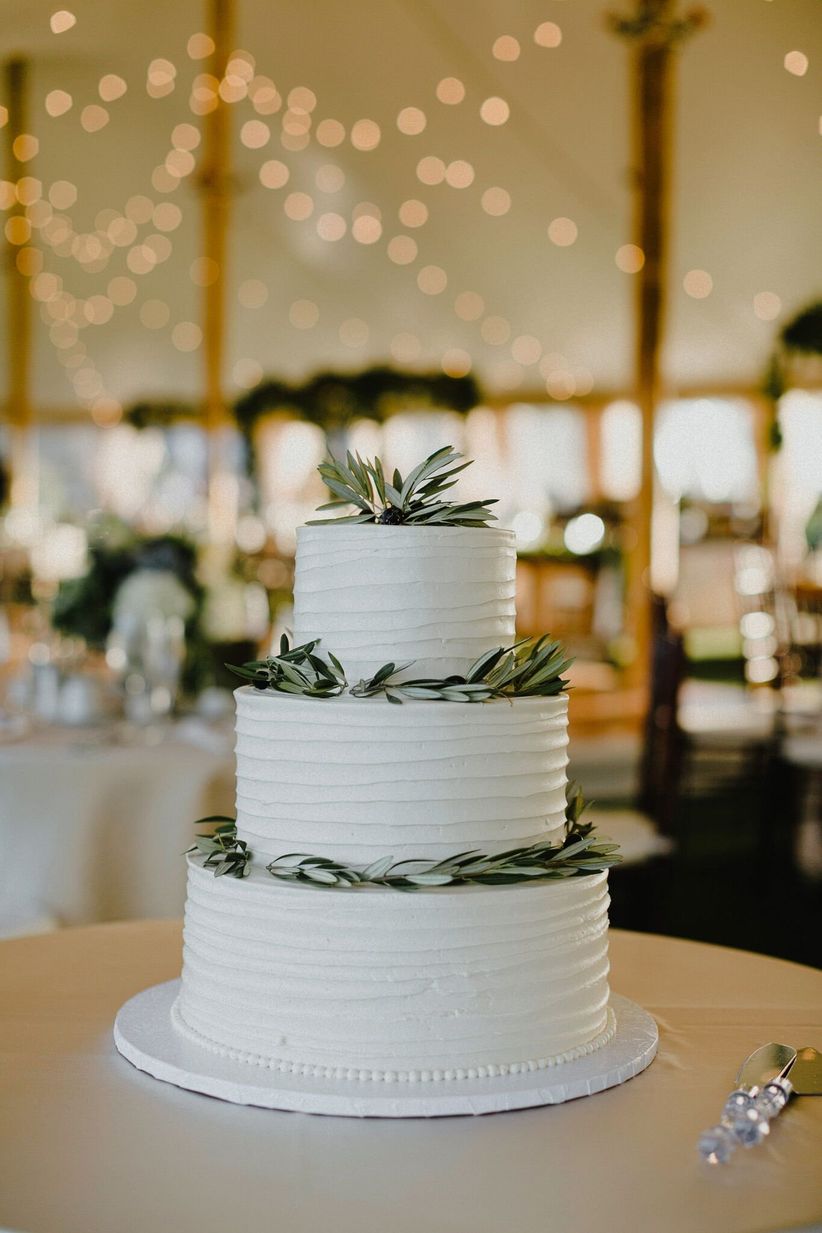 Photo: Lev Kuperman Photography
Cake Garnish
Touches of greenery turn a simple buttercream cake into a boho chic dream.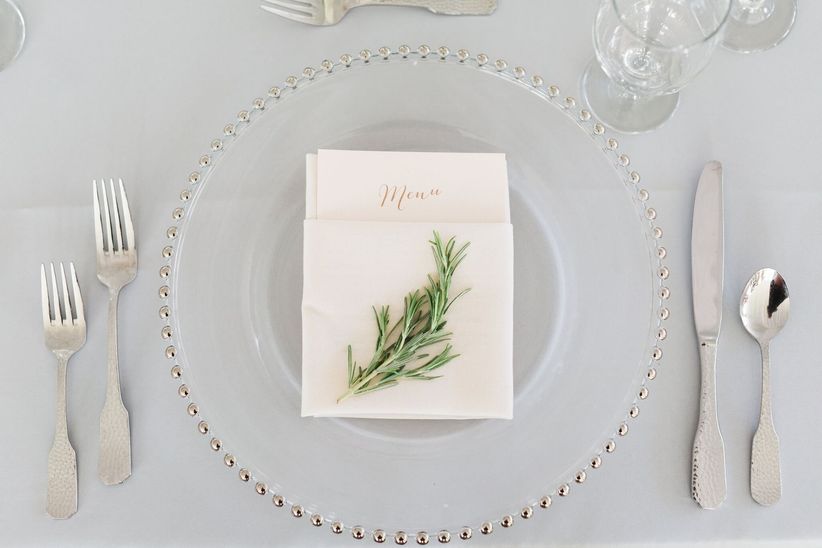 Photo: Amanda K Photo Art
Place Settings
Use sprigs of fragrant greenery, such as rosemary, eucalyptus or bay leaves, to create an inviting tablescape for guests.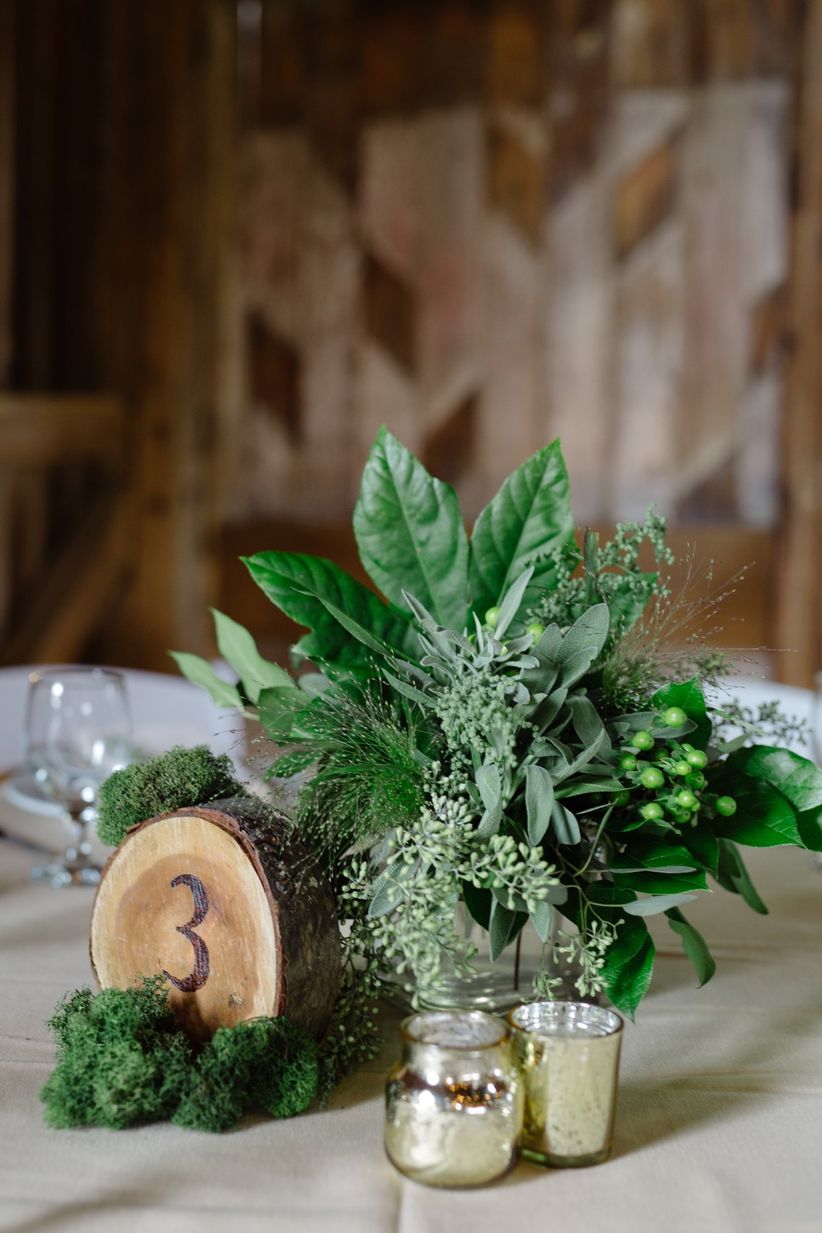 Photo: Shutter Sam Photography
Centerpieces
Mixed greens bring texture and dimension to leafy centerpieces.