13 Wedding Flowers That Are Always in Season
Seasonality can sometimes impact the cost and look of your wedding flowers, but luckily, there are plenty of gorgeous year-round flowers that are always easy to source.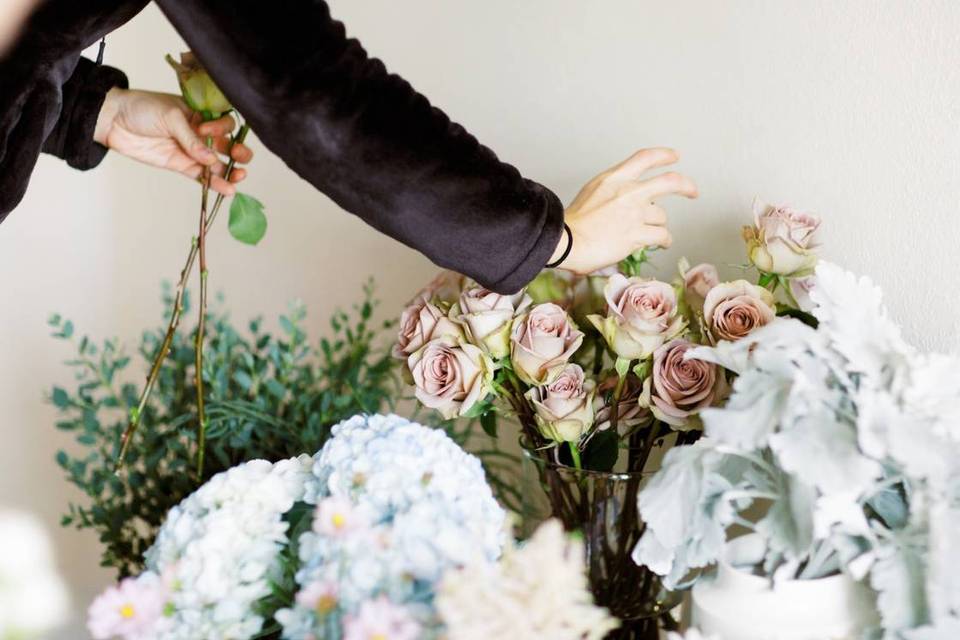 When you first start looking into wedding flowers, you might be surprised to learn that not all flowers are available year-round. In fact, most flowers are only in-season for a few months at a time (for example, peonies are at their peak in May and June), but there are a handful of year-round flowers that are always relatively easy for your wedding florist to source, which can cut down the overall cost for you in the long run. Your florist will be the expert when it comes to finding flowers that fit your budget and style, but by mixing some of these year-round flowers with other blooms that are in-season around your wedding date, you'll end up with arrangements that are beautiful, on-trend, and affordable.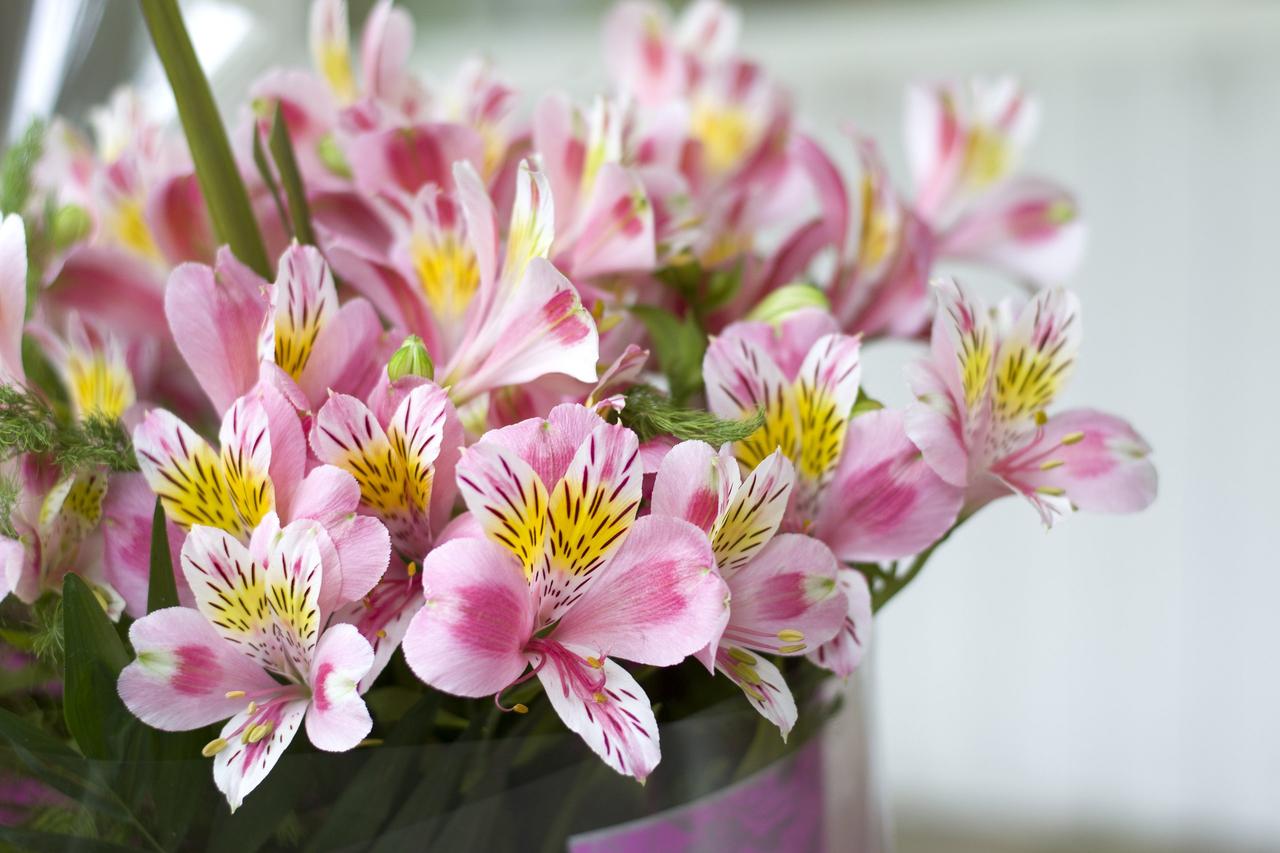 Alstroemeria
Also known as the Peruvian lily, these cheerful flowers come in a rainbow of colors, including white, pink, orange, yellow, and magenta. They're pretty enough to hold their own in a simple arrangement, but they also add personality and texture to a bouquet or centerpiece featuring other flowers. Bonus: Alstroemerieas have a long vase life and can last in water for several weeks before they start wilting.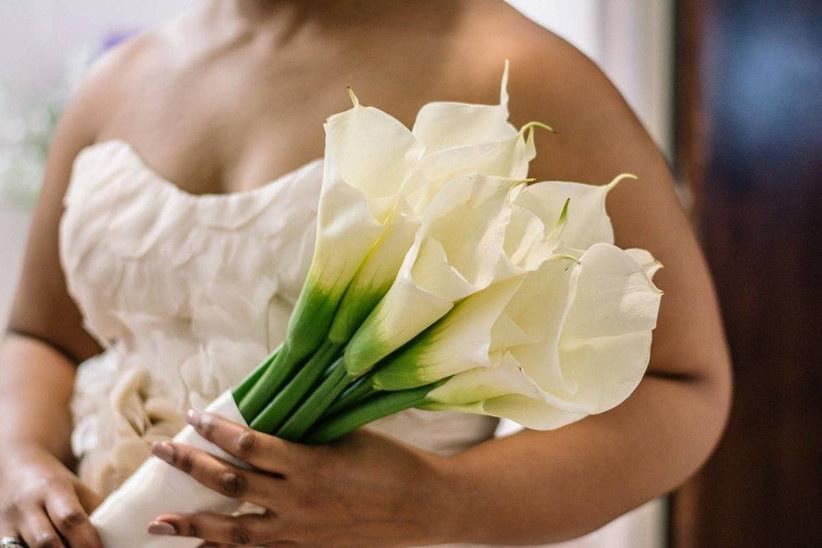 Calla Lilies
Known for their elegant, curved shape, calla lilies are one of the most popular year-round flowers for classic weddings. Use them alone in a bouquet or centerpiece for a timeless, simple arrangement, or pair them with other classic flowers, like hydrangeas or roses. Calla lilies are available in white, orange, purple, pink, burgundy, and multicolor varieties.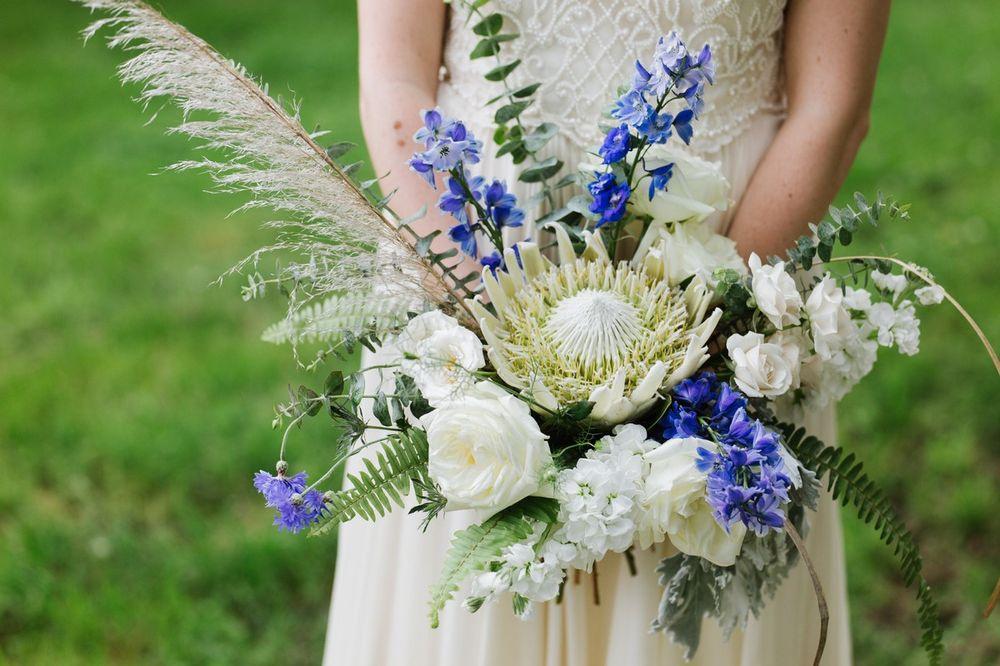 Delphinium and Larkspur
Recognizable by their long, stalk-like stems, delphinium and larkspur are excellent year-round flowers if you want to add height and drama to an arrangement. Delphinium is one of only a few flowers that are naturally blue—the pink, purple, and white varieties, which are actually the same flower, are called larkspur. These pretty blooms are a favorite for summertime weddings.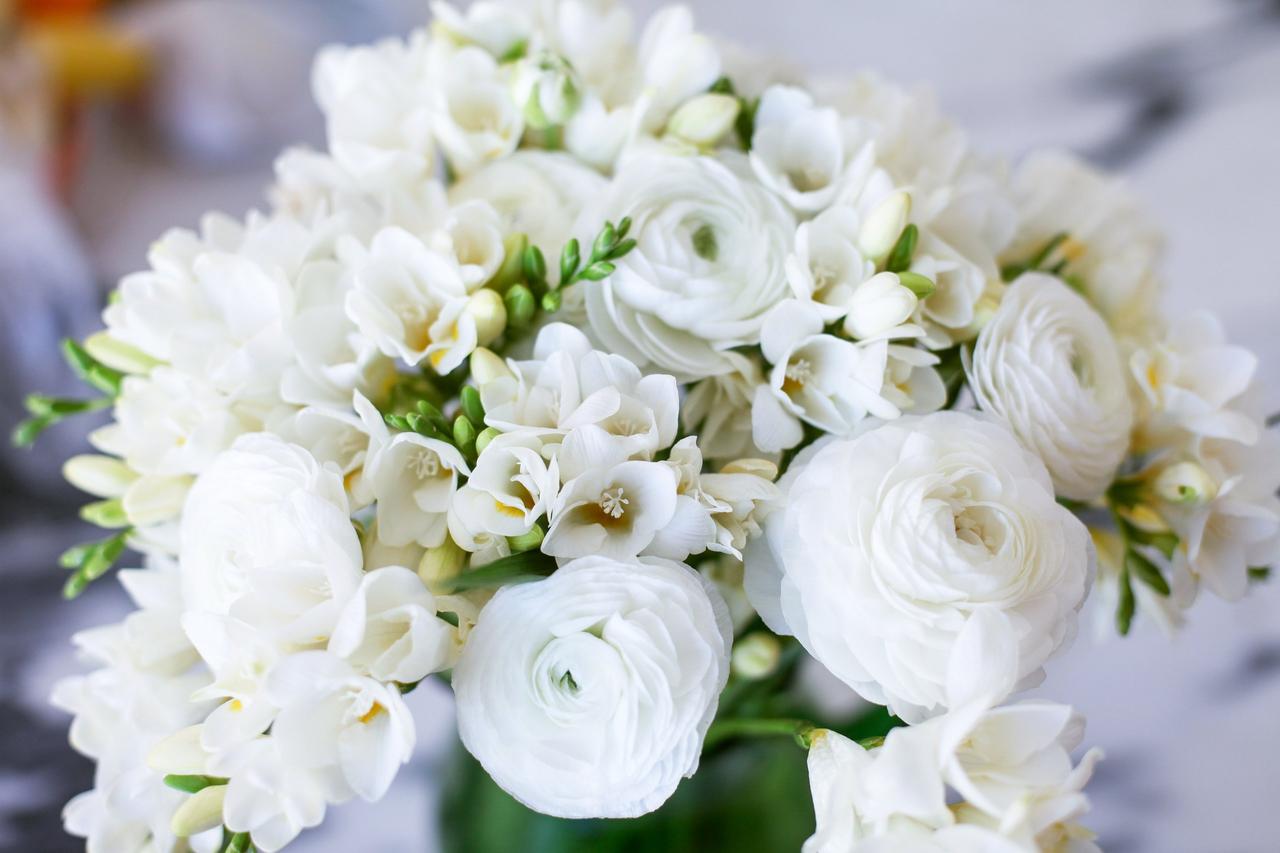 Freesia
This unique flower features a long-stemmed bloom with multiple buds or blossoms. Freesias are known for their sweet fragrance and bright colors, which range from white and pale yellow to purple, pink, orange, and red. Because of the multiple clusters of blooms on a single stem, freesias are great for quickly adding oomph to an arrangement—you only need a few stems to make an impact. They're also popular for boutonnieres, since the stem fans out to the side, creating a decorative shape on the lapel.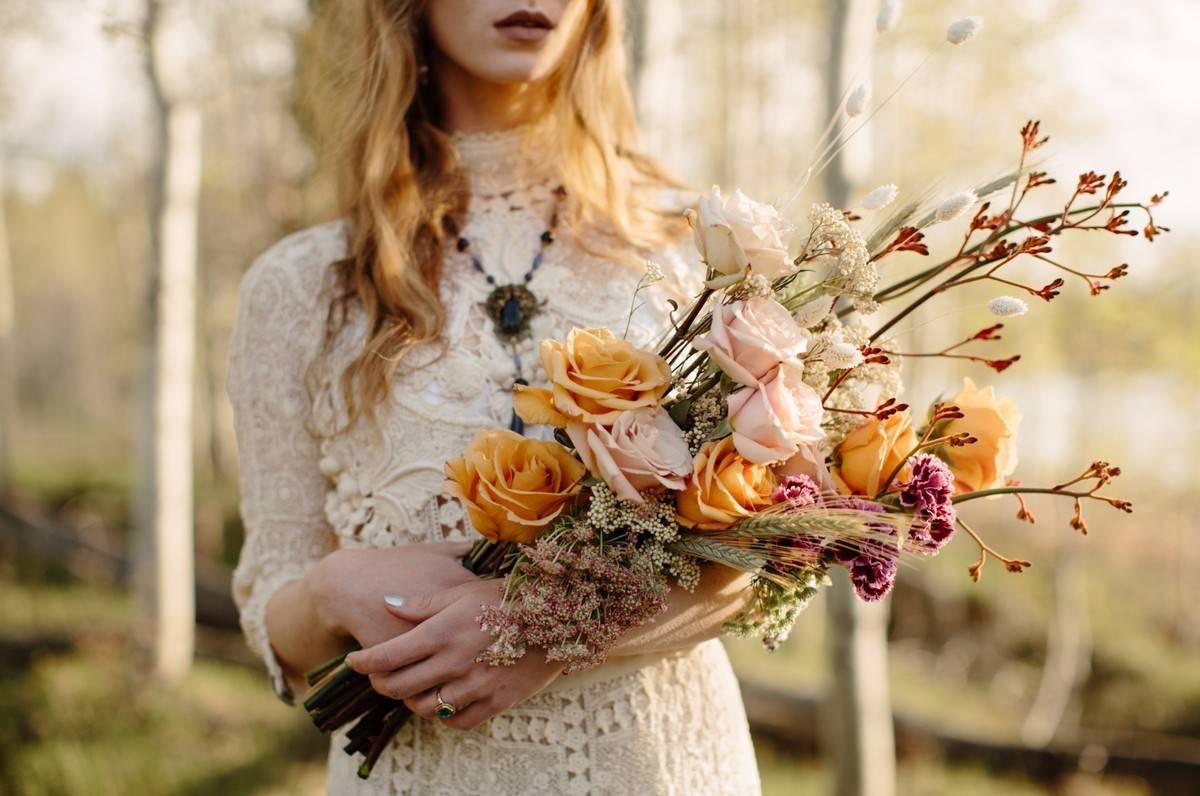 Roses
Arguably the most romantic wedding flower, the rose is a gorgeous option no matter the color, variety, or arrangement. Because many roses are now grown in hothouses and greenhouses around the world, they're readily available year-round. Depending on the look you want, you can choose from several different types of roses, including the standard hybrid rose (the kind you'll usually find in grocery store floral departments), delicate spray roses, and oversized garden roses, which vary by season. Roses are a staple flower for classic, glamorous, and fairytale-inspired wedding styles.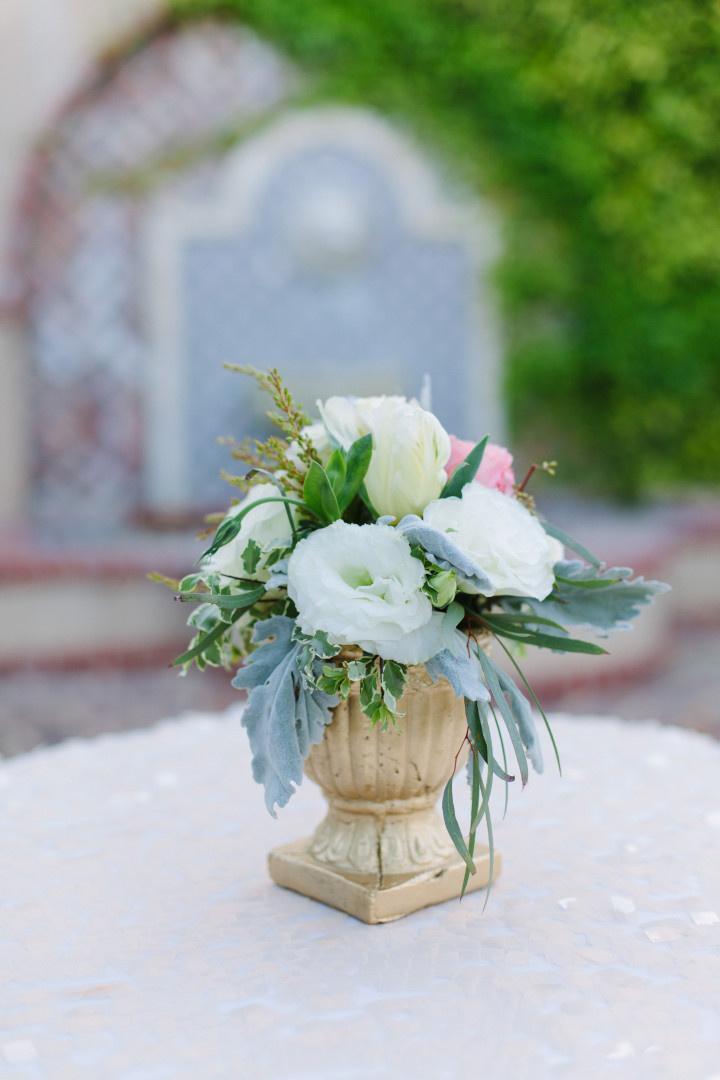 Lisianthus
These year-round flowers look like a cross between a rose and a carnation. Lisianthus feature delicate, swirled petals on long stems. They're popular for beach and rustic weddings, and bloom in a handful of pastel colors, including pink, purple, white, and pale yellow-green.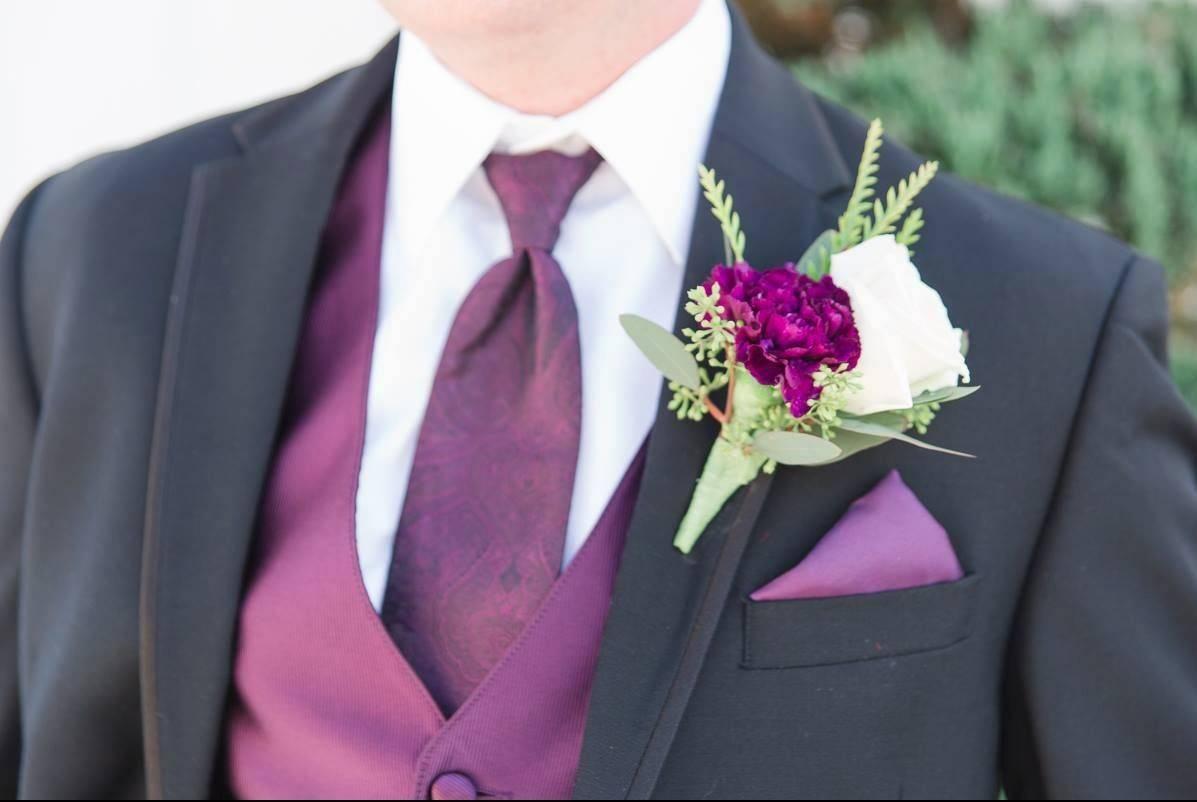 Carnations
Speaking of carnations, these year-round flowers often get a bad rep for being "filler" flowers (Charlotte York was famously not a fan of them in Sex and the City), but their delicate petals and variety of colors actually make them incredibly versatile and decorative. Carnations bloom in standard colors, like white, red, orange, pink, purple, yellow, and green, but they're also one of the easiest flowers to dye—or you can choose one of the multicolored varieties.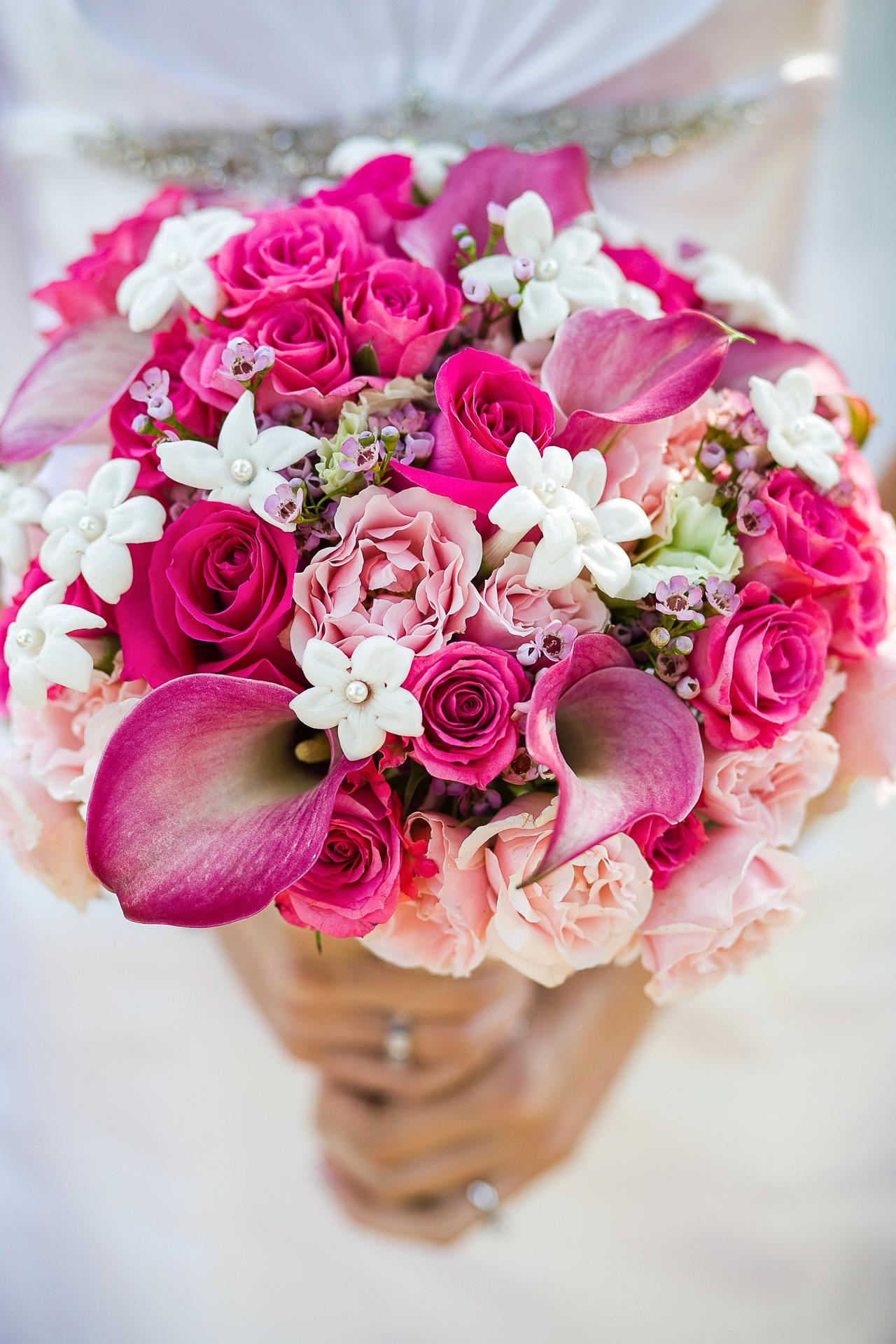 Stephanotis
Thanks to its star-shaped blooms, stephanotis is popular for its unique but delicate appearance. This white, five-point flower is in season year-round and is most often seen in wedding bouquets, although it looks just as lovely when used for a boutonniere or centerpiece. Because stephanotis flowers have an open, tube-like center, florists often add pearl or rhinestone pins to create a more finished look.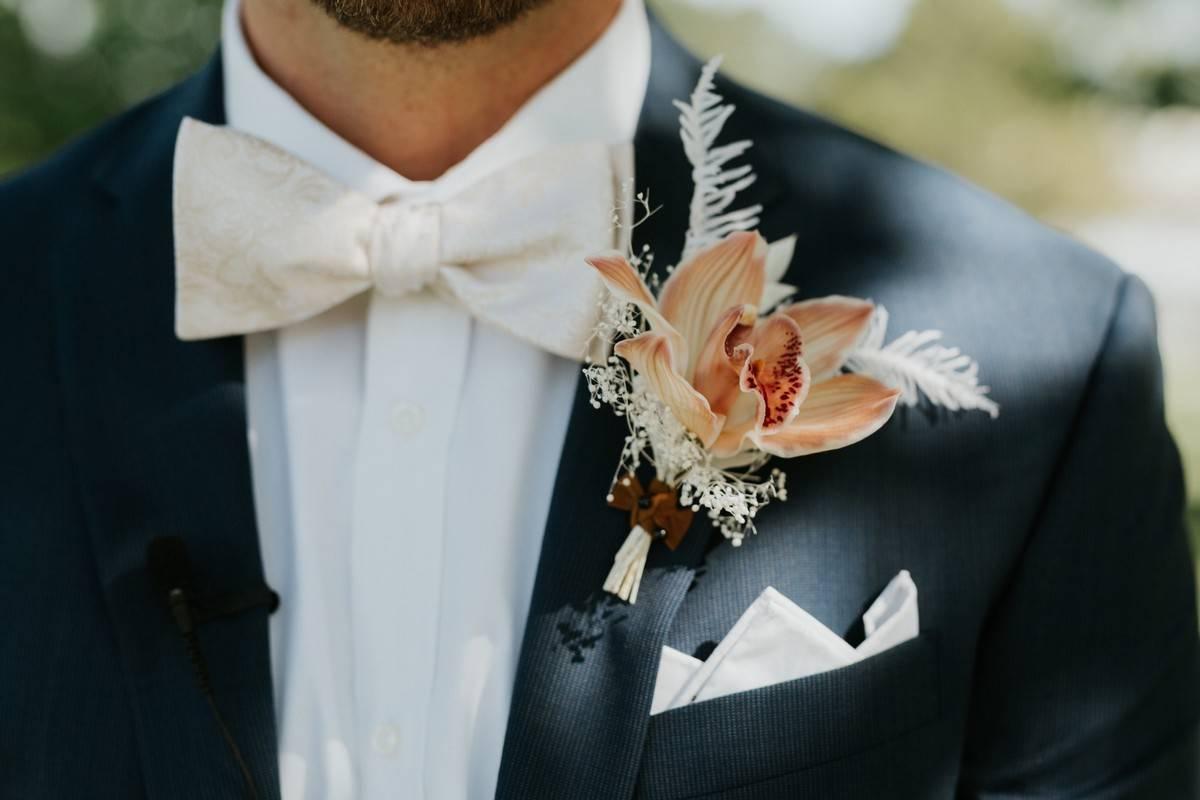 Orchids
There's a reason that orchids are some of the most popular year-round flowers, especially when it comes to weddings. With more than 20,000 species of orchids in the world, there's an option for any wedding season, style, and budget—and they're always a show-stopping addition to your flower arrangements. The most popular types of orchids for weddings include cymbidium orchids, dendrobium orchids, and phalaenopsis orchids, which are also known as moth orchids (and are commonly grown in pots as home decor).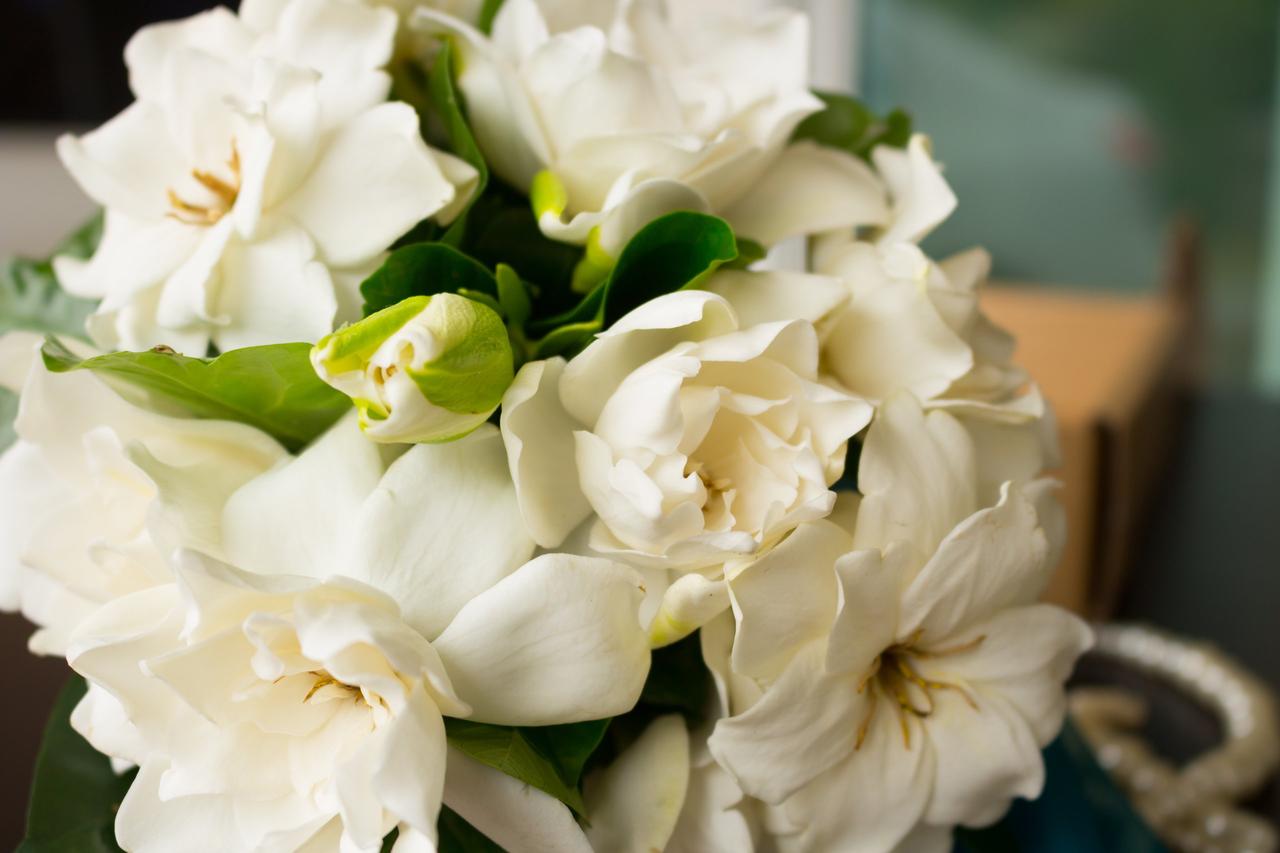 Gardenias
Sometimes confused with garden roses, gardenias are one of the best year-round flowers if you're going for a romantic, sophisticated style on your wedding day. These classic white flowers are native to the South (they thrive in hot, sunny climates) and treasured for their dreamy fragrance. Their large, fanned-out petals are accompanied by shiny green leaves that make these flowers total statement pieces in centerpieces, bouquets, or even worn in your hair as an accessory.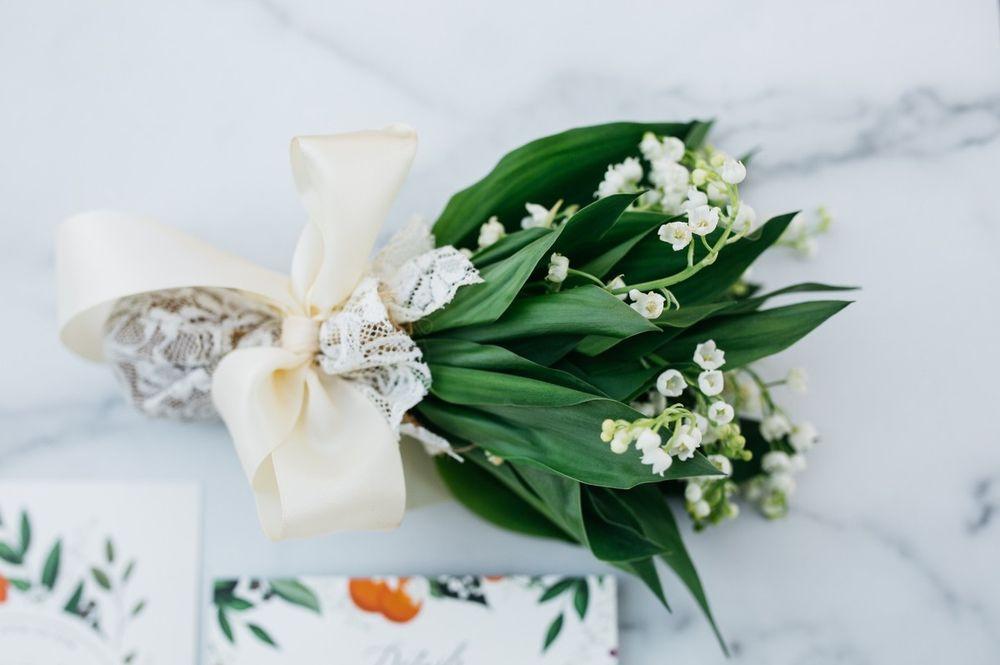 Lily of the Valley
With its adorable bell-shaped blossoms, this year-round flower is a charming choice for your wedding flower arrangements. Lily of the valley is also a royal favorite—Princess Diana and the Duchess of Cambridge both carried it in their wedding bouquets.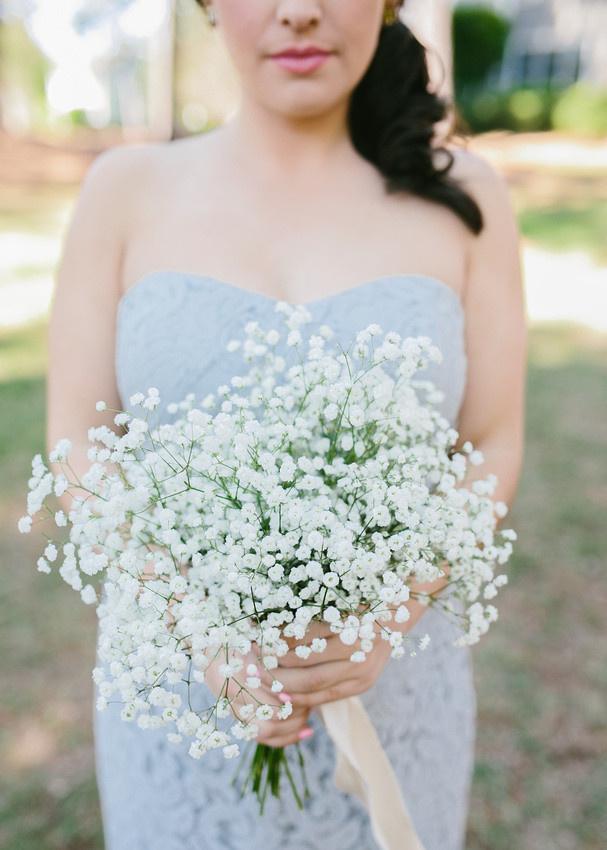 Baby's Breath
If you think baby's breath is only for rustic weddings, think again. While this fluffy flower is definitely a go-to choice for laid-back themes and outdoor venues, it's currently experiencing a revamp as one of the biggest wedding flower trends, rustic or not. Baby's breath is naturally white, but spray-painting or dying it in a rainbow of colors is just one way to make it work for your wedding in a more unexpected way.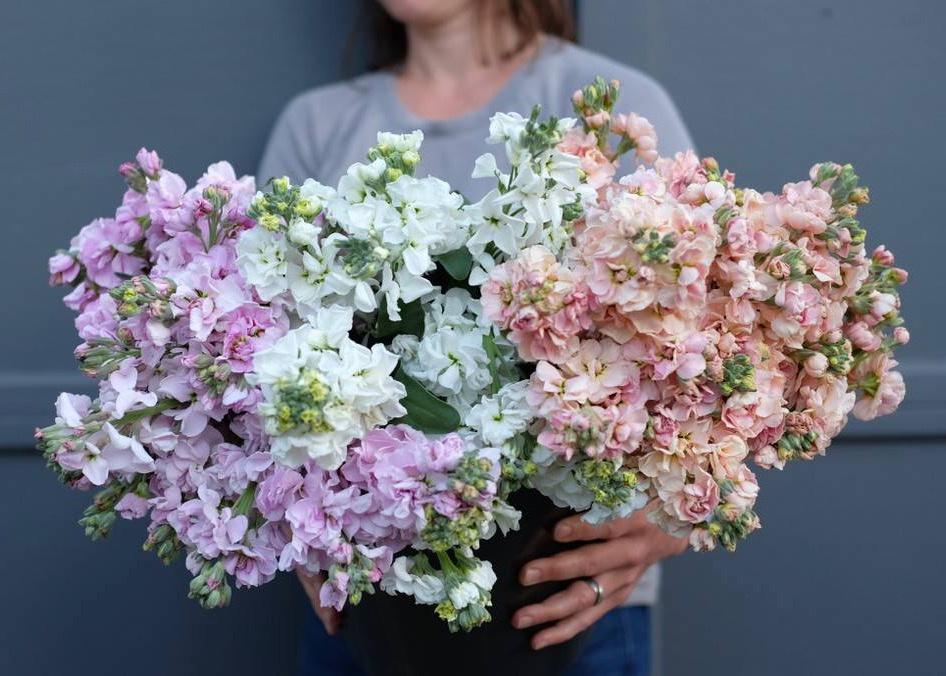 Stock
Also known as Brompton stock or matthiola, this year-round flower features long stems (similar to delphinium) with clusters of small, round blooms and dense petals. Stock is available in pink, purple, peach, yellow, and white varieties, and it brings a touch of whimsy to centerpieces or other arrangements.