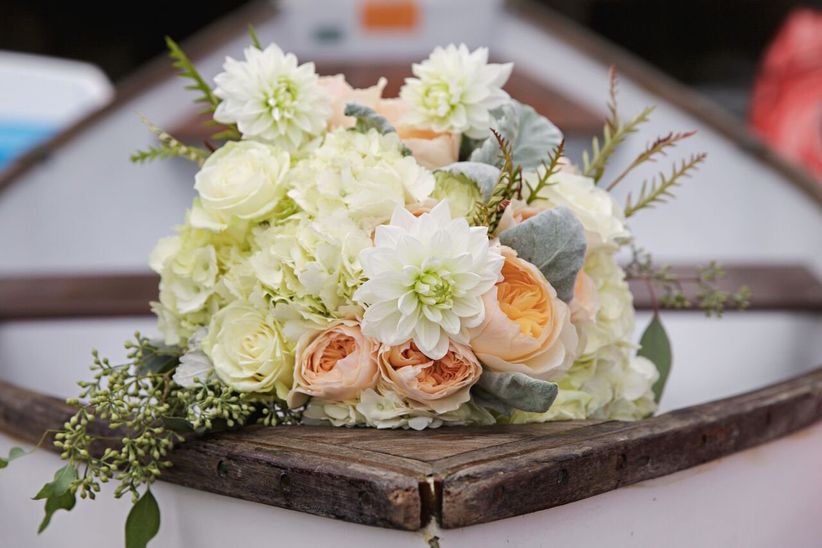 Photo: Jessica Jaccarino Photography
On the hunt for a florist who can turn your vision for your wedding into a reality? Make sure you have all your bases covered before you sign that contract!


Get the answers to these 10 key questions to ensure you and your pro are on the same page.
1. How long have you been in business? How many weddings have you done?
2. Can you offer some ideas or suggestions for achieving the look I'm going for within my budget?
3. Do you have other weddings or events on the weekend of my wedding? (Or do you plan to book any?)
4. How would you describe your floral design style?
5. Can I see a portfolio of your work?
6. What flowers do you recommend, given my color scheme, vision, and budget?
7. How will you store the flowers?
8. How will you transport the flowers?
9. Are there any additional fees I should know about - such as delivery, setup, breakdown, or overtime charges?
10. What other decorative items (vases, votives, linens, etc.) can you provide, and at what cost?