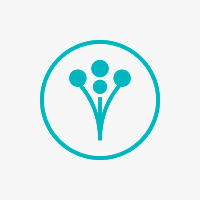 Alex Reardon is a marketing expert based in Austin, Texas. Alex has experience in managing public relations, marketing, and event planning for a variety of businesses. She also has a journalism degree and copywriting experience. Alex worked at WeddingWire for nearly five years in various business and editorial positions. Alex currently works as a Content Marketing Manager for real estate technology company Opcity.
Experience
Alex started her career as an Assistant Marketing Director for the Lori Leavitt Collection, a fine jewelry company. Alex then moved to Andrea Rodgers where she worked as a PR and Event Planning Assistant and QBDesigns where she assumed the role of Director of Public Relations and Marketing. In 2011 Alex was hired as a Business Operations Associate for WeddingWire. Alex was later promoted to Editorial Assistant and then Senior Editorial Associate. After nearly five years with WeddingWire, Alex transitioned into marketing positions at OwnLocal. Alex worked as a Product Marketing Manager at Adia before entering her current position, Content Marketing Manager at Opcity.
Education
Alex attended Southern Methodist University, where she received a Bachelor of Arts degree in Journalism with a minor in Psychology.
Articles published by Alex Reardon