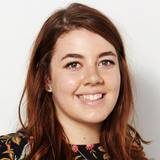 As WeddingWire's Associate Editor, Performance Content, Laura covers all things weddings with a focus on travel, registry, and stationery. Laura joined the team in 2021, but has previously covered weddings at publications like the Evening Standard and Cosmopolitan Bride. Living in London, UK, Laura recently got engaged during a road trip of Scotland so she is currently knee-deep in venue scouting and mood board-making.
Experience
Laura knew she wanted to be a journalist from an early age, an idea that was cemented after she became the editor of her high school newspaper. Originally from New Zealand, Laura moved to Australia for university and, during this time, she interned for Cosmopolitan Australia and its offshoot, Cosmopolitan Bride where she fell in love with all things wedding-related.
The day after she graduated from the University of New South Wales she landed her first gig at Mamamia, first as an editorial assistant and then as a site producer and entertainment writer. After moving to London, UK, Laura pivoted into travel and lifestyle writing at the Daily Star before later taking on the digital lifestyle and travel writer role at the Evening Standard. That's where she got a further feel for weddings—even covering Meghan Markle and Prince Harry's wedding and Princess Eugenie's wedding in 2018. At the end of 2020, Laura went freelance and wrote for publications including Glamour, Culture Trip, Yahoo Style, The Independent, BA High Life, and the Sydney Morning Herald before joining WeddingWire in 2021.
Education
Laura graduated from the University of New South Wales in Sydney, Australia, where she was awarded a Bachelor of Media (Communications and Journalism).
While she was a student, Laura interned and did freelance work for Cosmopolitan Australia and Cosmopolitan Bride. During this time she also interned for Mamamia, Shop 'til You Drop, and Dolly.
Accolades
Laura mediated an International Women's Day panel at the House of Lords in London in 2019. She won the 'Journalist of the Year' award at the 2018 Venus Awards. Laura has also been nominated for a 2021 Freelance Writing Award. She has done a number of radio appearances too, namely for the BBC (where she discussed the 2018 royal wedding) and for Newstalk ZB.
WeddingWire Q&A with Laura
What is your ideal wedding style?
As I'm from New Zealand and my fiancé is from the UK, it's looking like we'll need to have two weddings which means small, backyard-style 'dos are in order. While we haven't started thinking about the specifics just yet, I'd love our big day(s) to be filled with good food, plenty of flowers, and LOTS of dancing.
Dream honeymoon location?
If time (and money) would allow, I'd love to do the Americas. Starting in Patagonia in Argentina, we'd weave up through Peru and walk the Inca trail, then laze on Mexico's beaches before doing a road trip of the US and Canada.
What was (or would be) your first dance song?
"Song 6" by George Ezra. I cried when I saw him perform it live, it's so beautiful.
Favorite celebrity wedding look?
Princess Beatrice's wedding dress, which was a hand-me-down gown from the Queen, was so classic and beautiful.
Articles published by Laura Hampson