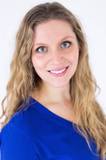 As WeddingWire's Director of Digital Content, Morgan Gibson oversees all digital editorial content strategy and execution. She has more than seven years experience working with wedding publications — getting her first start in bridal covering celebrity wedding cakes for People magazine — and more than 10 years of experience in digital content creation, lifestyle journalism and editorial. She has been with WeddingWire since 2017. Morgan lives in the suburbs of Washington, DC in the beautiful town of Bethesda, Maryland with her husband and 60-lb goldendoodle, Judy. Originally from Houston, Texas (and won't soon let you forget it), Morgan is passionate about weddings, powerful women and baking the perfect chocolate chip cookie.
Experience
Morgan brings her expertise in digital content creation, combined with a love for lifestyle service journalism, to WeddingWire. Prior to joining WeddingWire, she worked as the Digital Editor at Brides, where she managed day-to-day editorial production, including freelance contributions, celebrity-focused content and more. Prior to diving into all things weddings, Morgan worked in food and lifestyle journalism. As the Assistant Editor at Every Day with Rachael Ray (now Rachael Ray In Season) she managed the Pet Project and Supermarket Smarts columns. From there, she went on to become the Associate Food & Lifestyle Editor at People, where she reported on everything from George and Amal's wedding cake predictions to the breaking news of Starbucks' latest seasonal beverage.
While in college, Morgan interned for and contributed to over a dozen publications, including Cosmopolitan, SELF, Glamour, American Journalism Review and Capitol File. She also served as a Capitol Hill reporter for a semester covering the Maryland environment beat for Capital News Services, reporting on all things congressional news impacting the state of Maryland, with her work published in The Baltimore Sun, FOX News and other publications.
Education
Morgan attended the Philip Merrill College of Journalism at the University of Maryland, College Park where she received her Bachelor of Arts in Magazine Journalism, with minors in both women's and leadership studies.
Accolades
WeddingWire's Global Platform Migration MVP Condé Nast's 2016 Business Accelerator of the Year Morgan appeared as the expert in
WeddingWire's How to Plan a Wedding video
. Morgan was featured in Women's Health January 2018 issue's
15-Minute Workout
, as part of the magazine's dedication to featuring women of all shapes and sizes. In response to an anti-feminist
Wall Street Journal
article, Morgan penned
a first-person piece for Elite Daily
on the reality of Millennial women, from a Millennial woman. In the spring of 2014, Morgan appeared on the radio show
Talking Pets with John Patch
to discuss
Every Day with Rachael Ray
's latest issue (pet column included!) Morgan received the honor of being included in the prestigious intern program for the American Society of Magazine Editors (ASME), where she was placed at
Glamour
. In college, Morgan was a member of the Delta Delta Delta sorority and the Order of Omega honor society.
WeddingWire Q&A with Morgan
What is your ideal wedding style?
Romance and whimsy. I loved the vibe of my wedding (I got married on the west coast of Florida in the spring of 2017) and would totally use it again. I'd label the style "romantic waterfront", which is totally made up. I wish I was one of those cool chicks who could pull off a chic, black- and moody-accented aesthetic, but as Emily in Paris would say, I am ringarde.
Dream honeymoon location?
Tahiti — overwater bungalow with frozen tiki drink in hand *chef's kiss*.
What was (or would be) your first dance song?
Our first dance song was "Signed, Sealed, Delivered" by Stevie Wonder. My husband and I even learned a choreographed dance!
Favorite celebrity wedding look?
The Ralph Lauren gown Priyanka Chopra wore to her Christian wedding ceremony. Could I ever pull off something like that? Nope. But, that illusion high-neck, the button detailing, the 75-foot veil… it gets me every time, pure magic.
Articles published by Morgan Gibson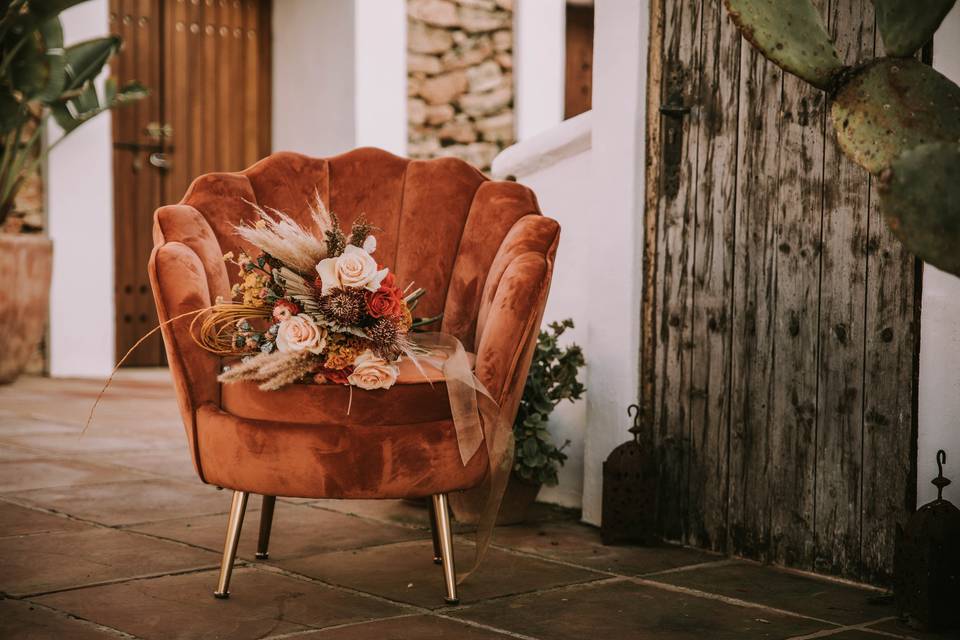 Planning Basics
You're on our mind during the coronavirus pandemic. Here, a resource guide full of our advice for COVID weddings, both for couples who are in the midst of planning as well as for their friends, family and guests.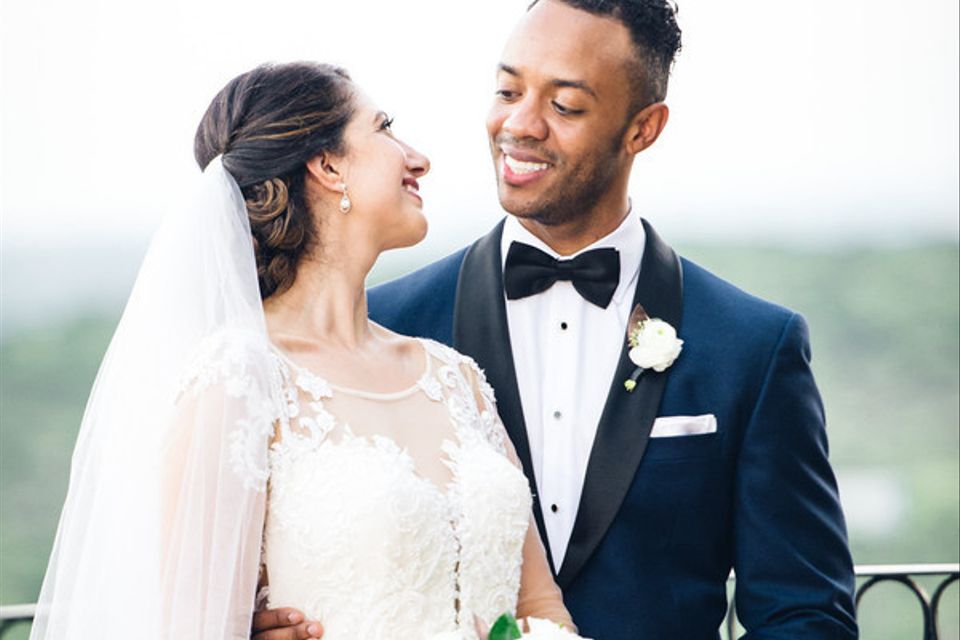 Groom & Groomsmen
Looking and feeling great on your wedding day is a top priority. So finding the perfect wedding suit or wedding tuxedo is an important decision. If you're not sure where to start on making that special selection, we're here to help!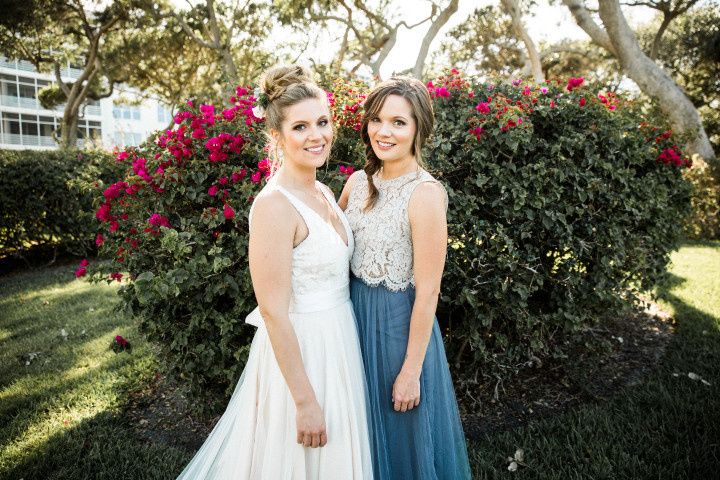 Wedding Party
Choosing your sister as your maid of honor is the smartest decision you'll make throughout wedding planning — here's why.