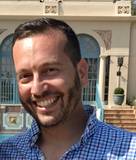 Jason Kessler is a copywriter, comedy writer, content creator, food writer, and travel writer, just to name a few. Jason started his career creating digital content for NBC's The Office, and he continues to write content for print and online publications through Jason Kessler & Associates, Inc. Jason's work has been featured on GQ, Bon Appetit, Eater, Medium, Thrillist, and WeddingWire. Jason is passionate about making people laugh, think, and enjoy the world around them more.
Experience
Jason got his start in writing for television, as a Digital Writer for NBC's The Office and then a Staff Writer for Nickelodeon's True Jackson V.P. Jason has since worked as a host for Scripps Networks Interactive, where he hosted Trip Testers for the Travel Channel and Trip Tasters for the Cooking Channel. While working with Mattel, Jason wrote for the Rescue Heroes and Thomas the Tank Engine series. Jason has even written speeches for Samuel L. Jackson at the MTV Movie Awards.
Jason has ventured into writing branded content in positions with Funny or Die and Glenlivet's digital The Cask magazine. Jason has also contributed as a Copywriter for Tongal, Genius Products, and now CSSI Marketing + Culinary. Through Jason Kessler & Associates Jason continues to write for brands across the web.
Education
Jason attended Northwestern University, where he received a Bachelor of Science degree in Creative Writing for the Media, Theater, and Performance Studies.
Articles published by Jason Kessler