Get wedding planning help, new ideas and advice from fellow Community members. Ask your planning questions and share tips about everything from staying on top of your budget to what's next on your planning checklist.

Discussions
Ceremony and reception in coffee shop
Cara
, on November 28, 2022 at 12:11 AM
Please let me know if this is tacky. I am thinking about having our wedding and reception at a coffee shop. We would pay for everyone's coffee, provide cake and lite apps. Please let me know your...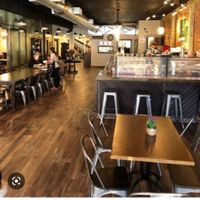 2