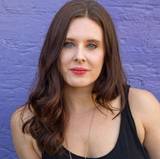 Lindsay Tigar is a freelance travel and lifestyle journalist and the owner of Tigar Types, LLC., a digital content agency. Lindsay has been a writer and editor for over ten years, and has written for such publications as National Geographic,Travel + Leisure, Vogue, Fast Company, CNN, and many more. She has also worked as an editor at NBC, and the editorial director for ClassPass's blog, The Warm Up. A North Carolina native, Lindsay moved to New York City after graduating from college. In 2017, she joined the Remote Year program, which allowed her to travel to 15 countries on six continents for 15 months. She now resides in Boston with her fiance and dog.
Experience
Lindsay was bitten by the writing bug as a young child, and was encouraged by teachers to become a journalist. She held many internships in high school and college, eventually moving to New York City to pursue her career. She started at a small business magazine and later created a lifestyle blog. She served as a parenting and marriage editor at iVillage.com and Today.com, eventually transitioning to a content strategy role, starting ClassPass's blog, The Warm Up.
As a freelance writer, Lindsay focuses on topics like travel, honeymoons, psychology, relationships, wellness, health, and wedding planning.
Education
Lindsay was the valedictorian of Appalachian State University's journalism school. During college, she worked at the student newspaper, The Appalachian, serving as executive editor by senior year. She also served as the editor-in-chief for ChickSpeak, an online publication.
Awards & Appearances
In 2018, Lindsay was named one of Contiki's "35 Change-Makers Under 35". Lindsay has been interviewed as an expert on NPR and several podcasts. In 2010, Lindsay started the Ed2010 Buddy System, which matches recent college graduates with professional editors.
Articles published by Lindsay Tigar