Another lap around the sun means a new opportunity to think creatively about your big day. While some couples prefer to say 'I do' in their hometowns, others seek far-away places with rolling green hills or an ocean so blue it's unbelievable. If you and your soon-to-be-spouse are looking for exciting destinations to exchange vows, consider some of the hottest destination wedding trends. As supported by travel agents and on-location wedding professionals, there are some new hubs gaining popularity.
Looking for the top destination wedding trends for 2020 or 2021? These are the locations to consider.

Livermore, California is the new Napa.
It's likely no surprise that vineyard weddings are common in California, with most couples choosing between Napa or Sonoma. However, there's a new wine-lovin' town that's become a major destination wedding trend in 2020, 2021, and beyond: Livermore. In fact, catering sales director for Wente Vineyards, Heather Jones says this spot has seen a spike in popularity as a top choice among young couples searching for a wedding destination that marries history and ample wine varieties. "Tucked away in old wine country, this city boasts award-winning wineries, plenty of restaurants, shopping and golf courses with views," she boasts.
Since this area is only an hour east of San Francisco, it's fairly easy to get to, too. Another perk according to Jones is the fact that Livermore practices sustainability with food and beverage. Though this is the hype in most of the state, you could find it more affordable to offer a farm-to-table menu in Livermore, rather than other wine cities.
Negril, Jamaica is the new Bahamas.
While both the Bahamas and Jamaica are known for long stretches of sandy beaches and turquoise-shaded waters, one is outshining the other lately. As predicted by Jen Avey, the vice president of marketing for Destination Weddings Travel Group, couples are seeking more of the intimate, private appeal of Negril that's ideal for smaller gatherings. This allows duos the chances to provide an authentic Jamaican culture experience, unlike other areas of the Caribbean. "Destination wedding couples are flocking to Negril to experience the warm Jamaican hospitality and of course, its infamous cuisine," she shares. "Off-the-beaten path resorts provide romantic seclusion and a unique, exotic atmosphere many couples are looking for in a destination wedding venue."
The UK is the new France.
Move aside, France, says Kylie Carlson of The Wedding Academy. Thanks to the recent royal weddings, the United Kingdom has become a destination wedding trending location for those who want to make their own part of history. Not only does the country provide picture-perfect backdrops in the capital or outside of the city but it provides guests with the chances to explore more of Europe after the big day. "It's common for soon-to-be married couples to choose the English countryside as the setting for their big day, most notably because they have the best of both worlds with the private scenery as well as the option to explore the highly-coveted attractions in the city," she adds.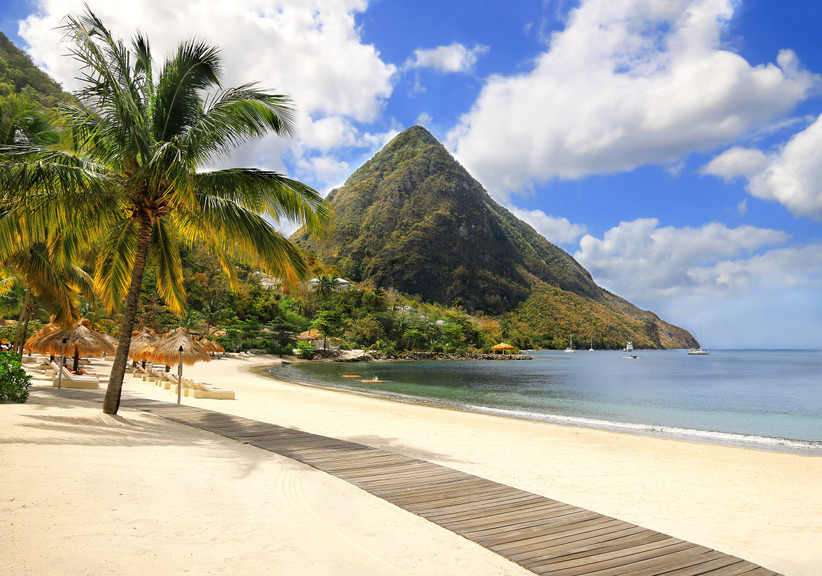 St. Lucia is the new Hawaii.
Avey says while Hawaii has long been a desired location for destination wedding couples and honeymooners, St. Lucia takes over for those looking for the same feel. How come? The terrain, while different, oozes a lot of the same vibes. "With dramatic mountains, volcanic beaches and plenty of diving opportunities, the adventurous couple looking to hike, snorkel and explore the wildlife will be happy to get married in St Lucia," she explains.
Another perk is how accessible the country is, in terms of flight options and affordability for guests. Many resorts and venues are offering all-inclusive wedding packages, which isn't as common in Hawaii. "With a wedding in St. Lucia, couples are still able to get the lush, tropical atmosphere of Hawaii, but for half the price," she adds.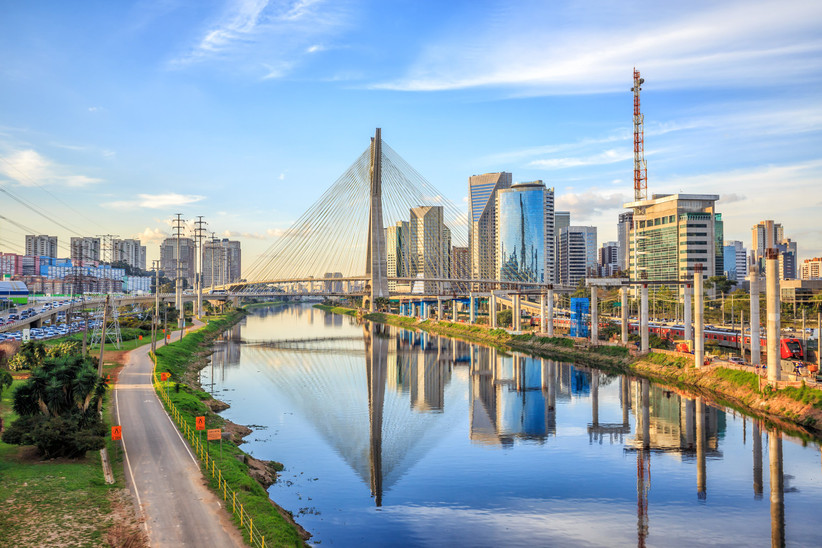 São Paulo, Brazil is the new Barcelona, Spain.
There's something utterly romantic about the Spanish language, especially for those who have a historic or family roots to connect them. Or, even if what brought the couple together was a love of travel or a desire to raise bilingual kiddos. Whatever the case, Carlson says jetsetting couples enjoy Spain but they are actively looking for a less-traveled destination to host their wedding, like São Paulo, Brazil. It's a tad more adventurous and definitely less expensive. "Many love the idea of waterfalls or marrying on a mountain or cliff, so this area is certainly for the fearless duo that want to 'wow' their family and friends," she continues. "As a bonus, the food and beverage options in the area are crowd pleasers, and there's enough diversity to suit everyone's taste buds."
Big Sur is the new Tahoe.
Rather than promising forever at Lake Tahoe, a very popular spot, Jamie Chang, the owner and destination wedding planner at Mango Muse Events says couples are setting their sights on Big Sur. Only 100 miles south of San Jose, this area is blessed by Mother Nature, offering mountains, water, forest and seas. Why is Big Sur a destination wedding trend this year? Chang credits it to the trend of smaller, intimate weddings, with only a handful of special people in attendance. Because it's remote, it's best for pint-size celebrations.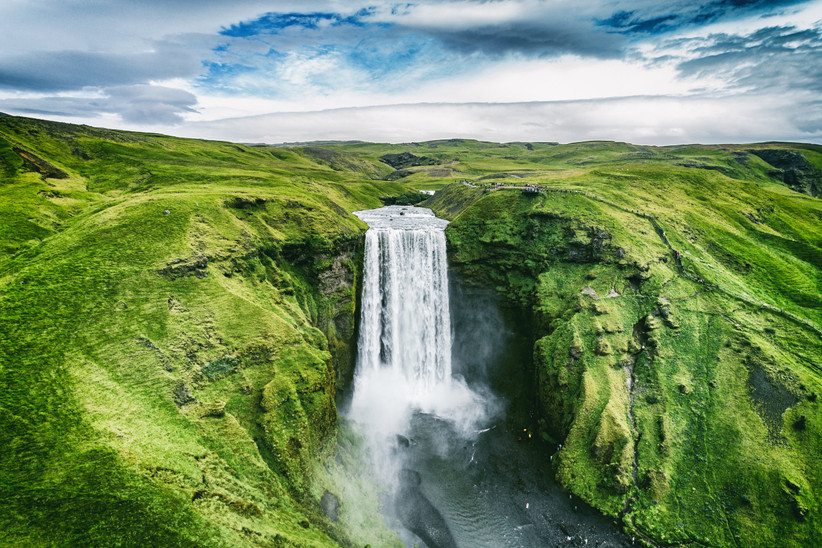 Iceland is the new Ireland.
While the greenery of Ireland is beloved—there's something novel about Iceland that's making it a go-to hub for destination weddings, according to Carlson. "Rolling hills, gorgeous lakes, and moody color palettes are always travel favorites, so it's no surprise that Iceland is rising as one of the best places to marry," she explains. "For those that want both the natural beauty and accessibility of a wedding location that's still off the beaten path, couples planning their wedding will be glad to know that this country has it all." Though it may be on the pricier side, for couples who want to go above and beyond to provide a meaningful, remarkable experience, this gem is a must-consider.