The Trending Destination Wedding Locations for 2022
If you're thinking of getting married far from home, there are several destination wedding trends worth looking into.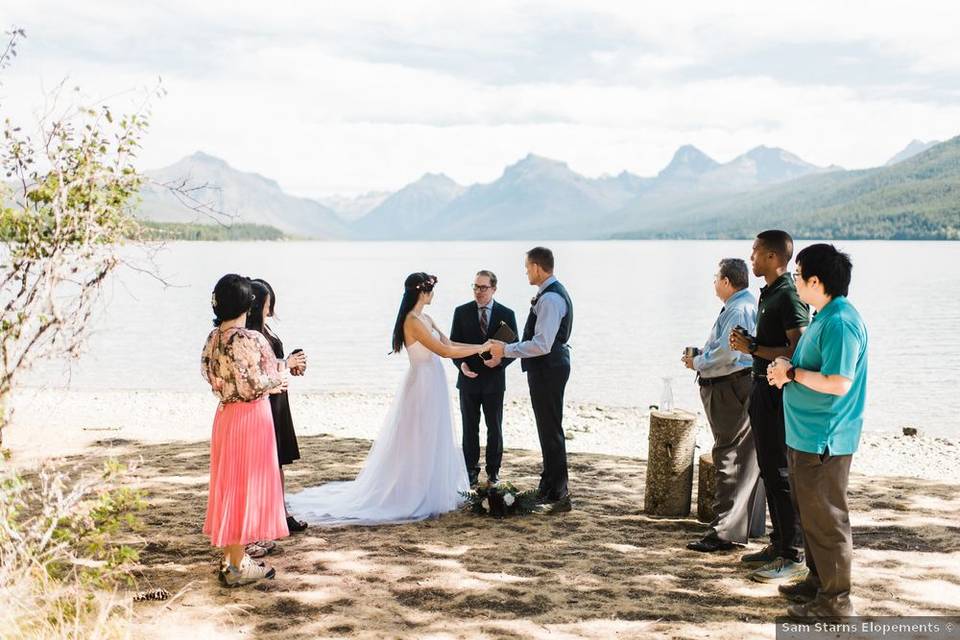 Believe it or not—and ready or not!—another year is upon us. After two years of uncertainty, 2022 is predicted to be one of the busiest times for weddings in recent history. Not only will calendars be packed with couples who recently got engaged, but many duos have also rescheduled their 2021 (and 2020!) nuptials. It'll be magical—and a little hectic for all.
If you want to avoid some hometown competition, you and your partner should consider a destination wedding. These have grown in popularity, particularly for those duos who want to have a smaller, more intimate event or tie in a vacation to their big day. Here, we spoke with travel and wedding experts to predict the trendiest destination wedding locations for 2022.
Ready, set, pack your bags, and get the party started at one of these hot spots.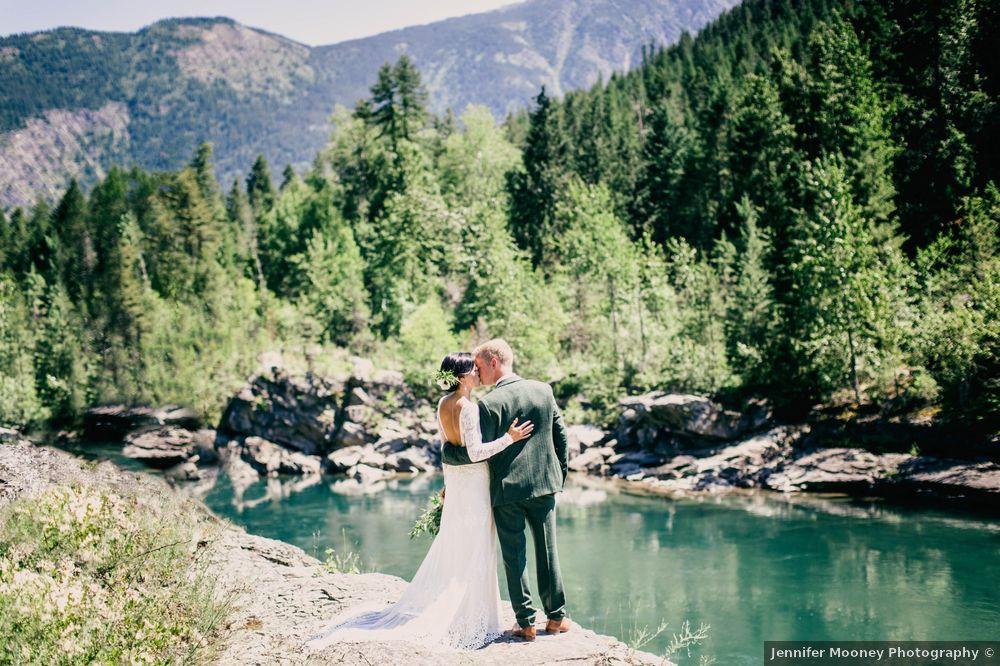 Montana
When you imagine that unique slice of time when you say "I do" to your forever-person, where are you standing? Is it somewhere out in the great unknown wild, with mountains cascading behind you and the sound of nature surrounding you and your future spouse? If so, add the entire state of Montana to your destination wedding wish list. There's indeed much to love about this area—from the backdrop, the sunsets, and the unique spaces with so much history, says wedding planner Lizzy Liz Chan of Lizzy Liz Events in Huntington Beach, California. After nearly two years of mainly being holed up inside, having endless space in Montana appeals to many.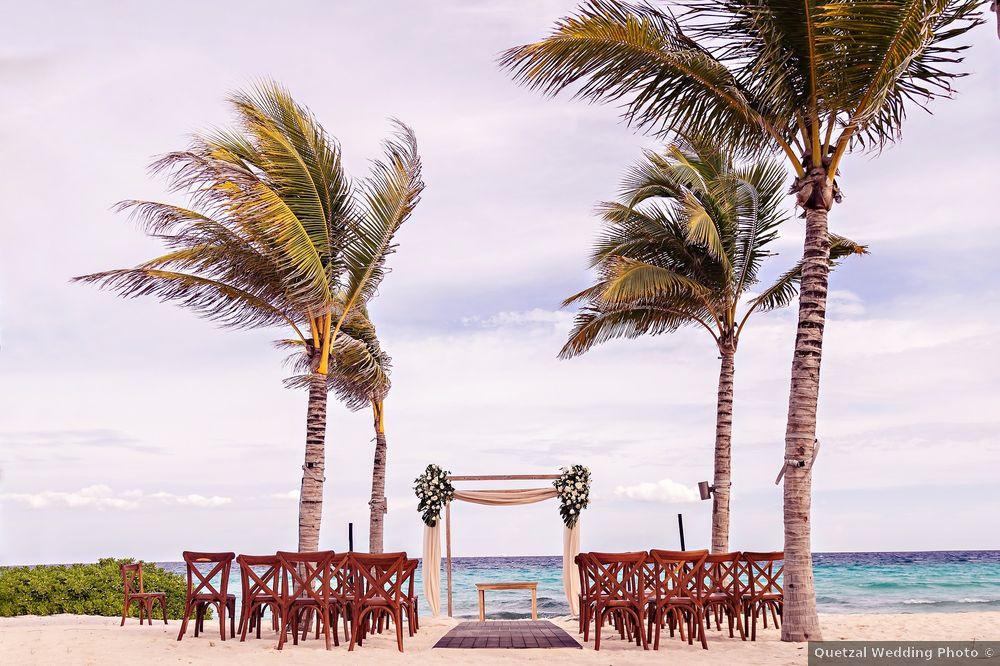 Xcaret, Mexico
Maybe you've been to Cancun and Tulum, but have you ventured 50 minutes further to visit Xcaret? It's a sub-region of Riviera Maya, and it's recently started making a name for itself with authentic, charming and exotic wedding venues, according to Jen Avey, the vice president of marketing for Destination Weddings Travel Group.
You can choose from a variety of gorgeous hotels, including Hotel Xcaret Arte, Hoteles Xcaret, and others. "We expect to be an up-and-coming hotspot for destination wedding couples to be interested in," Avey continues. "Xcaret offers the perfect mix of lush greenery, white-sand beaches, and azure-blue waters. Couples have come to love the eco-theme parks that are easily accessible as a way to entertain their guests and show them a piece of the country where they've chosen to get married."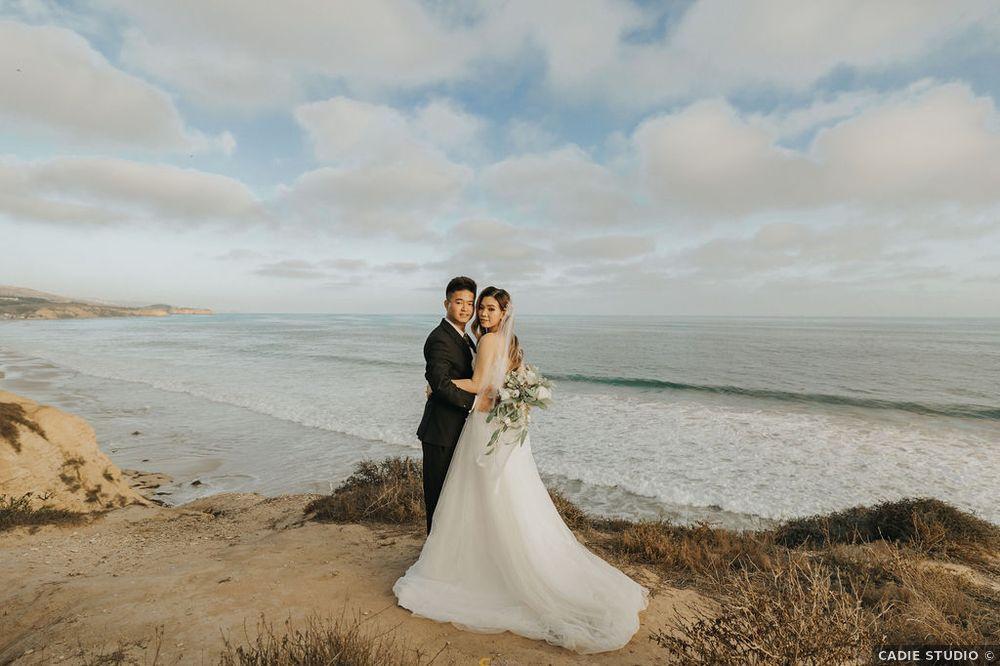 Orange County, California
When you're getting hitched, you value having options. And with high demand in venues and dates, many couples could feel like they are under pressure to make a choice ASAP. However, if you're open to a little creativity, Chan says Orange Country in California offers flexibility and variety. "Choose whatever view, style, cuisine you like and there are unlimited choices of venues and vendors," she says. "The resources out in OC are unreal."
From luxury to romantic, rental companies are not hard to find, making it a growing destination for duos who aren't from the Cali area. As she puts it, no problem if you want an ocean view. If you want to get married at Disneyland Hotel because you're a Disney fan, also no problem. You get to call the shots.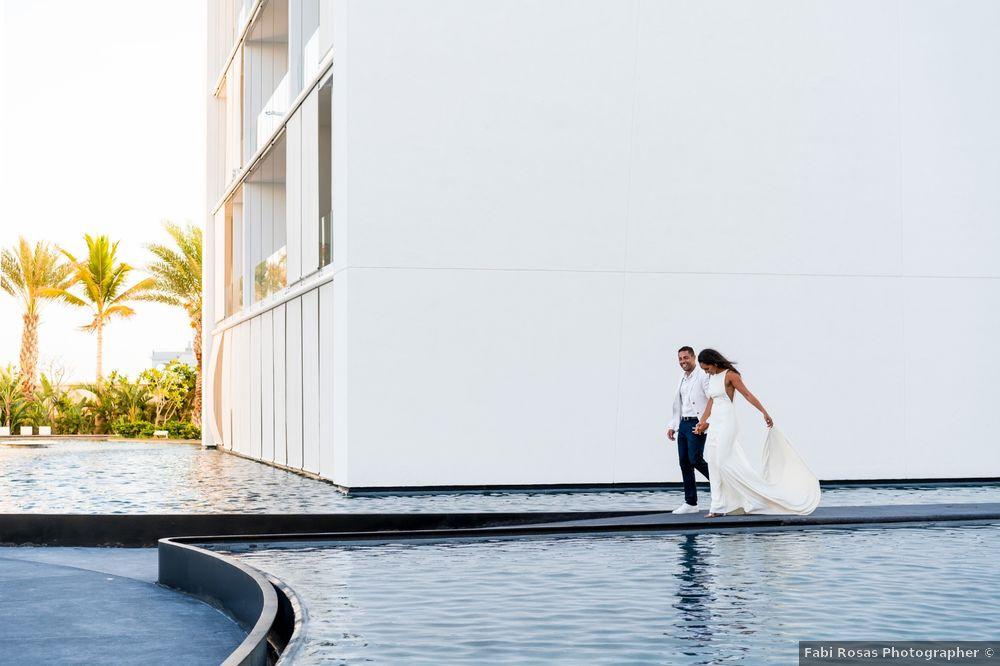 Los Cabos, Mexico
Rather than planning an all-inclusive wedding adventure in Cancun, Chan predicts more couples will consider the other side of Mexico and choose Los Cabos as their destination wedding location. Los Cabos takes some of the stress out of putting together your details with countless hotels on top of sea cliffs, beautiful waters, and a more upscale feel. "Planning from afar is tricky, but these all-inclusive resorts make it so much easier to do so from the comfort of your own home," Chan says. "Who wouldn't want an endless amount of delicious food, great service?"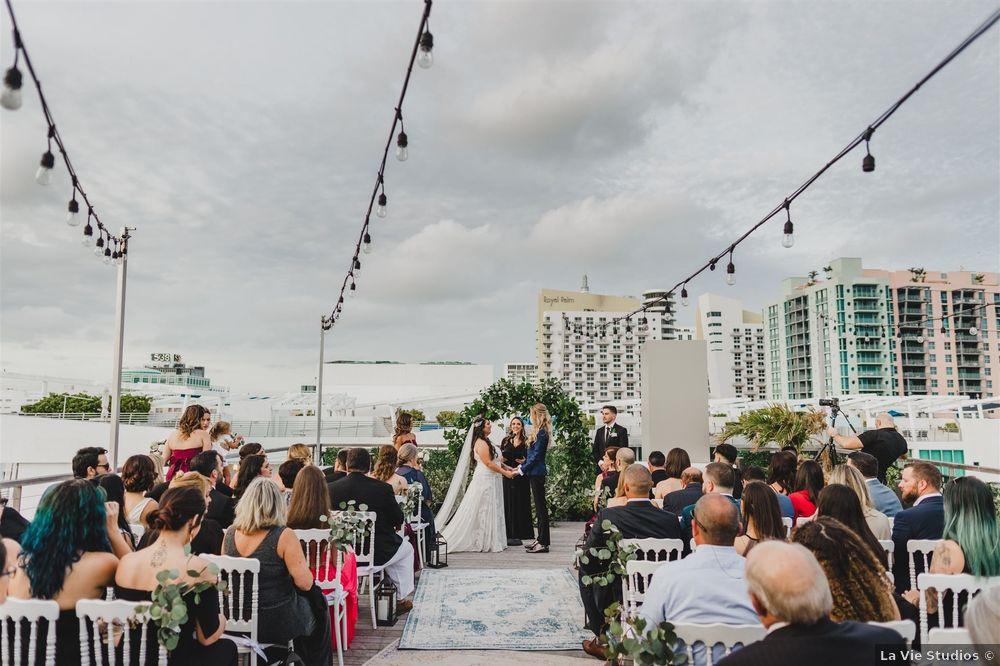 Miami, Florida
Wedding planner Carmen Davila of Events by Carmen in Miami, Florida, says beautiful weather and miles of white sandy beaches make Miami a popular destination wedding magnet year-round. In 2022, the quest for sunshine and elevated experiences will attract more couples to this part of the country. As Davila explains, with many venue options ranging from ranches to 5-star hotels, Miami has a unique way of bringing a couple's vision to life. "Even a simple wedding rehearsal dinner can have your guests feeling like they've just stepped foot into paradise. Miami's mixed culture brings restaurants from any country in the world," she continues. "Miami is more than just another city—it's an experience."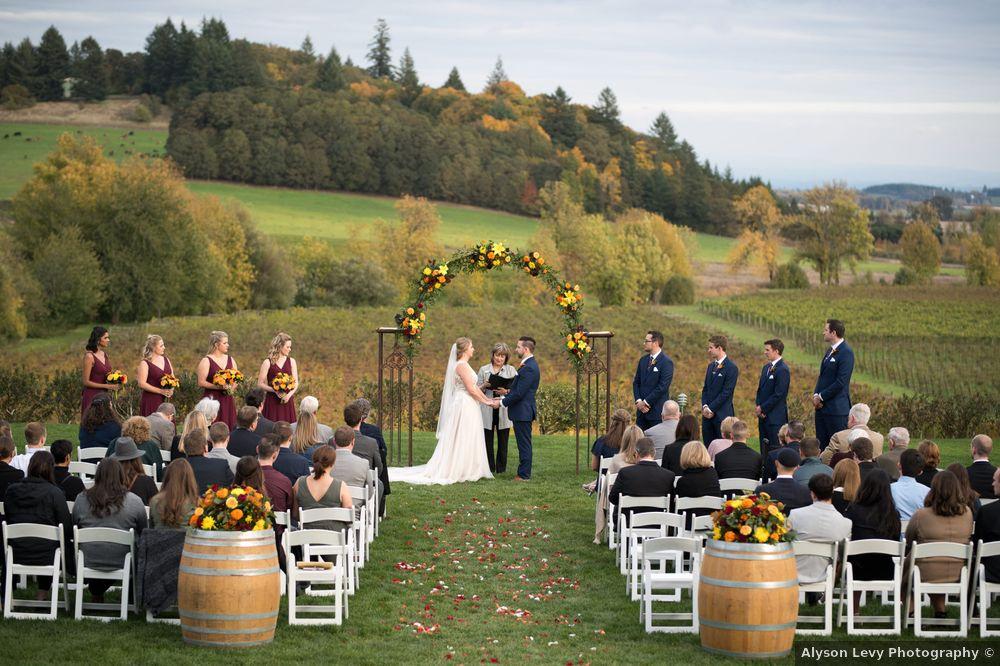 Oregon's Willamette Valley
Move aside Napa — there's a new wedding destination for winos. In fact, wedding planner Nora Sheils of Bridal Bliss in Lake Oswego, Oregon, predicts it'll become a new 'it' place for vino-loving couples to exchange vows. "Many couples are looking north, with so many weddings being displaced in the highly sought-after Napa Valley. Oregon doesn't have the same risk of fires as the Napa area does, and the weather is perfect in the summer months," she continues. The best part? She adds that couples will pay a fraction of the cost in Oregon while still hosting a party with epic views, wine, and food.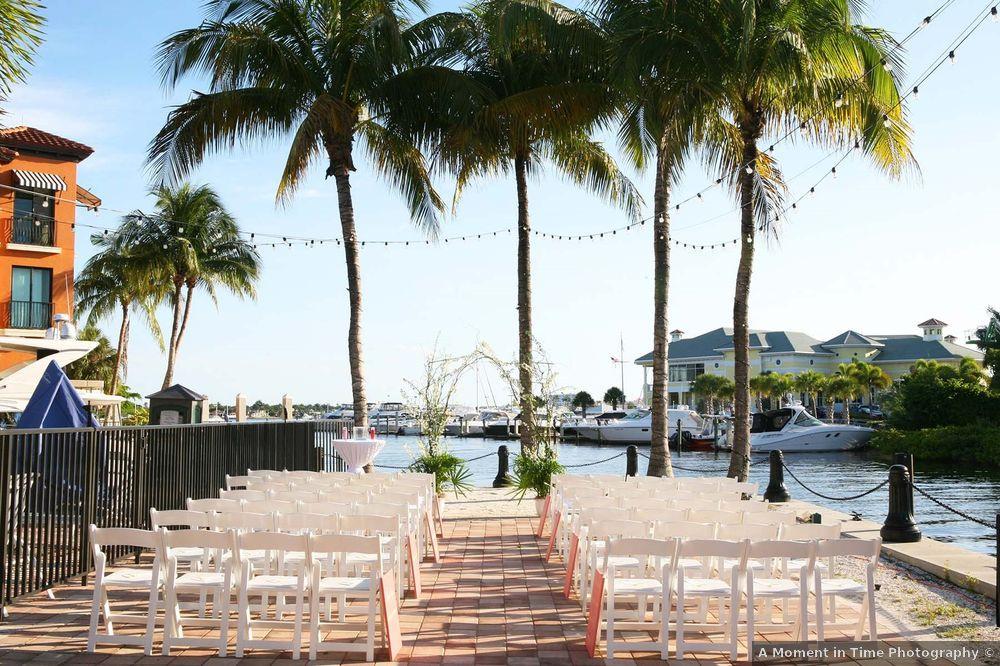 Naples, Florida
When you think of our destination wedding, do you crave the beach — but also some privacy? Rather than heading to the crowded beaches of Miami, Davila says couples seeking an intimate experience will consider Naples for their big day. "Overlooking the beautiful Gulf of Mexico, Naples is a romantic and luxurious city," she says. "With many hotels directly on the beach, having your ceremony or reception on the sandy beaches is a must."
Also, for those who want their celebration to be partly outside and partly inside, many Naples hotels have balconies for the ceremony and ballrooms for the reception. This gives you the type of variety you crave when planning a special moment.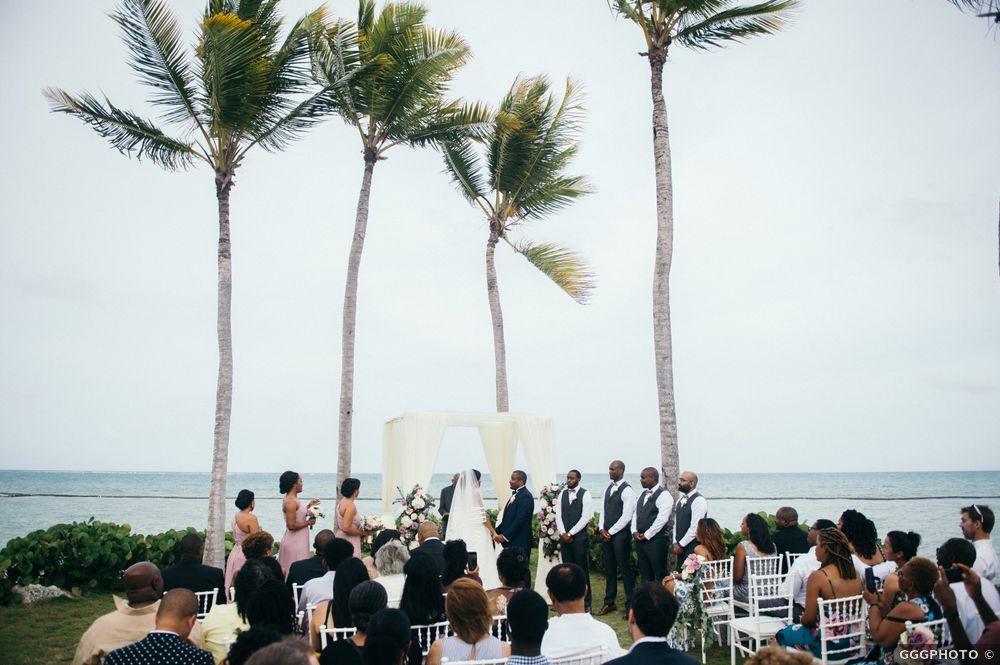 Cap Cana, Dominican Republic
According to Avey, this private, gated community within Punta Cana, Dominican Republic, is an up-and-coming hot spot brimming with new all-inclusive resort venues for couples to choose from. There are many newly-opened and newly-renovated properties to look into, including the adults-only Secrets Cap Cana Resort & Spa and TRS Cap Cana. Or, you can go the five-star route with Margaritaville Island Reserve Cap Cana. "We expect and are excited to see Cap Cana flourish as one of the most popular places to host a destination wedding," she adds.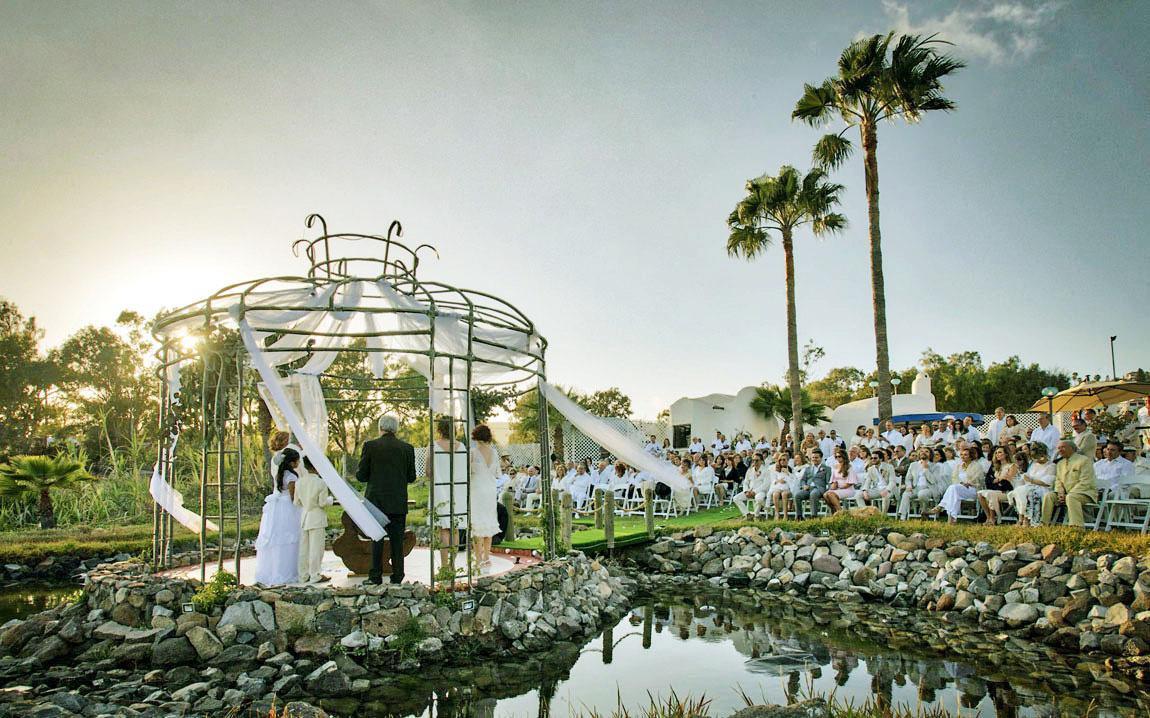 Ensenada, Mexico
This destination calls itself a "Pacific Coast Dreamland"—and for a good reason. It's a hop and a skip from San Diego but offers a Mexico destination wedding experience that's unlike any other. "While the majority of people think of Mexico wedding celebrations to include the beach to some capacity, Ensenada offers couples desert landscapes and a winery venue they wouldn't have thought they could get while getting married in Mexico," Avey says.