5 Steps to Choosing Your Destination Wedding Location
Deciding to have a destination wedding is a big step, but choosing exactly where to get married is just as important. These tips will help you find an unbeatable destination for your big day.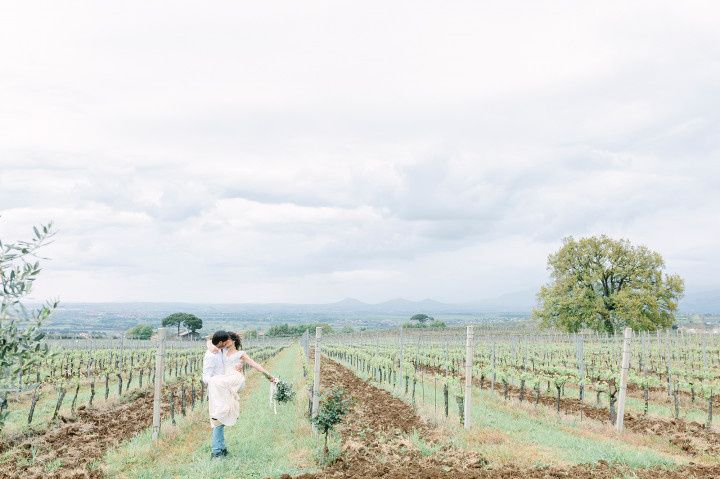 With any type of wedding comes the pressure to choose an amazing venue, but with a destination wedding, you have to decide on the perfect location for your I Do's before you can even begin to think about anything else. So...where to start? By thinking about your budget, guest list, and personal preferences, you can easily create and narrow down a list of potential locations for your dream destination wedding. The world is your oyster, but not without considering a few important details first!
Follow these five steps to find the best destination wedding location for you.
Determine Your Budget
The first step of planning any type of wedding is to set your budget, and when you're planning a destination wedding, this becomes even more essential. The cost breakdown of a destination wedding (i.e. who pays for what) will be generally the same as a non-destination wedding, but you will have additional expenses to account for, such as travel and hotel costs. Your budget will determine where and when you can travel for your destination wedding — for example, if the cost of airfare alone would make up most of your budget, you'll likely want to choose a location that doesn't require flying, unless you are willing to compromise on other elements. In certain parts of the world, overall costs could be higher if you're visiting during peak tourism season. Your budget will also determine the type of venue you can afford at your destination, whether it's an exclusive private villa overlooking the ocean or something more modest, like an all-inclusive resort with wedding package options.
Finalize Your Guest List
You probably already have a ballpark idea of how many guests you want to invite to your wedding. But before you choose your location, it's important to estimate the final number of guests as closely as possible — and to consider the type of guests you're inviting. Asking 200+ people to travel to a remote Italian village might not be completely feasible, especially if some of your guests are very young or very old. On the other hand, if you have your heart set on capping your guest list at 20 or 30 people who are all able to travel relatively easily, you'll have more flexibility with the type of location you can choose.
If you're considering getting married abroad, remember that not everyone on your invite list may have a passport or be willing to apply for one, and this could ultimately affect your guest count. WeddingWire data shows that the average number of guests invited to a destination wedding is 97, with about 53 guests actually attending. If there are guests you want to invite but don't think are likely to RSVP yes, it's still a nice gesture to send them an invitation. You never know if their circumstances will change!
Read more: 9 Celebrity Wedding Destinations You'll Want to Steal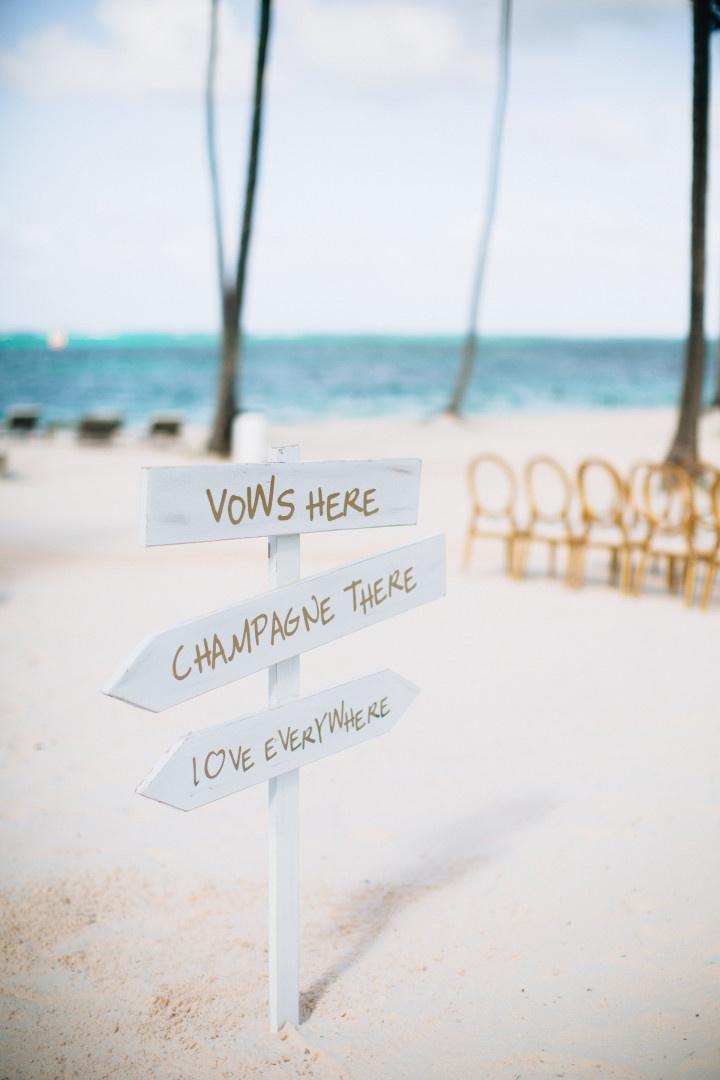 Decide on a Backdrop
Beachfront or mountains? City or countryside? Tropical or snowy? Think about the scenery and climate you want for your wedding, and let that inspire the type of destination you choose for your big day. If you're constantly dreaming about seashells and sunshine, consider the beaches that are on your bucket list — one of them might be perfect for your destination wedding. Don't be afraid to think outside of the box, either. Tropical locations in the Caribbean and Latin America are some of the most popular hot spots for beach weddings, but there are plenty of unexpected oceanfront options outside of these areas, including many right here in the states. Hawaii, Florida, California, South Carolina and even New England states like Massachusetts, Maine and Rhode Island are all home to beautiful beaches. Remember: your venue doesn't have to be halfway across the world to be considered a destination!
And while beach weddings are often thought of as the only type of destination wedding, that's definitely not the case. According to WeddingWire data, more than 40 percent of couples hosting a destination wedding don't get married in a tropical location. Your destination wedding could take place at a private vineyard, on a secluded snowy mountain top, or at a rooftop lounge overlooking a bustling city — whatever your heart desires.
Read more: Unexpected Beach Destination Wedding Locations We Love
Consider Your Style and Favorite Travel Spots
Maybe you and your S.O. have a soft spot for the first place you vacationed together, or perhaps you have family roots that tie you to a specific part of the world. You can create a truly personal experience by getting married in a location that holds special meaning for you as a couple and using it to inspire your wedding.
If you don't feel drawn to any specific place, look to your individual styles and hobbies. Are you and your fiancé(e) adventure seekers who love jam-packed vacations, or do you tend to maintain a laid-back, go-with-the-flow attitude? Think about how you usually spend your free time and vacation days, and pick a location with characteristics that match your favorite pastimes. Southern France is an unbeatable location for wine and cheese lovers, while the southwestern U.S. is perfect for couples who love all things outdoorsy. You may also be planning to spend your honeymoon in the same location as your destination wedding (60 percent of couples do, according to WeddingWire data), and in that case, it's especially important to do your research beforehand to ensure that your big day is followed by the trip of a lifetime.
Think About Seasonality
Depending on where in the world you're getting hitched, weather and climate could impact your wedding day plans. For example, the Atlantic hurricane season runs from June through November and could affect venues in the Caribbean and along the East Coast. In Hawaii, November through March is considered the rainy season. The summer months in Mexico (June, July, August) are known to be extra hot and humid. Before making your final decision about where to host your destination wedding, read up on the annual climate and weather patterns for each location to see how they align with your wedding date. To avoid weather issues altogether, opt for a location that's known to have sunny, enjoyable weather year-round — Aruba, Barbados, the Canary Islands, southern California, and Greece are just a few.