Who Pays for What in a Destination Wedding
If you're planning a destination wedding, find out exactly who should pay for what—from vendor travel fees to guest accommodations and more.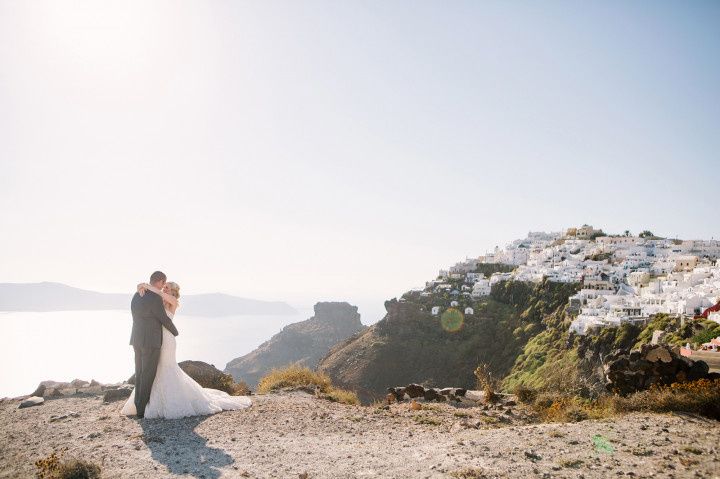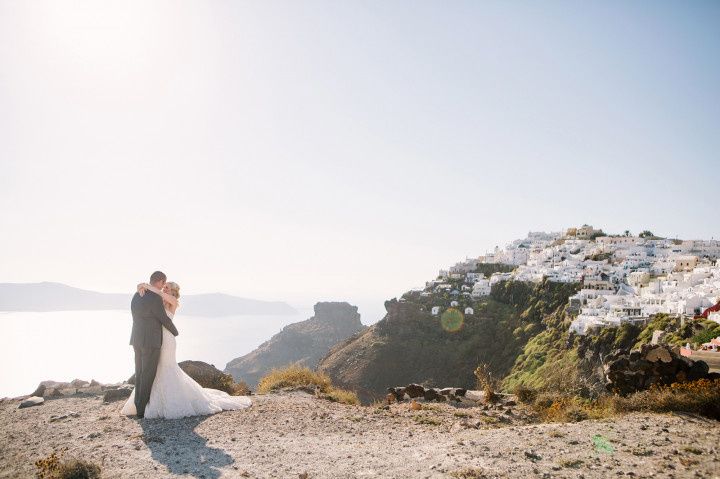 One of the biggest conundrums when you're planning a destination wedding is figuring out who pays for what. This can be a trying subject for any wedding party, and when you throw in a new destination into the mix, it can become even more complicated. But fear not. This guide will show you who typically is responsible for what expense. This way, you can easily budget, jet off to your wedding destination and let the celebration begin.
If you're wondering who pays for what in a destination wedding, we break it down here:
The Parents
"Who pays for a destination wedding is similar to who pays for a hometown wedding," says Jamie Chang, a destination wedding planner and designer at Los Altos, California-based Mango Muse Events. "The couple may be paying for the wedding, or the parents are, or both are pitching in. This remains the same no matter where you're having your wedding."
The rehearsal dinner is typically paid for by the couple or the parents of the groom or bride. The couple or parents pay for the venue and any other wedding-related expenses like flowers, ceremony, reception, the cake, and vendors.
The Couple
Help your guests
The good news: you're not obligated to pick up the tab for your guests' hotel and airfare costs. Be up front about this from the get-go. But if you can swing it, it's a really considerate thing to do. If you're footing the costs for one guest who makes less money or just incurred a major expense (like buying a home), you can keep it a private matter. It's up to you what you decide to cover and not cover.
"It's not always a matter of 'wedding party members cannot afford it'," says Sabrina Cadini, founder and creative director of San Diego-based La Dolce Idea, a company that offers wedding planning services. "It's just because the wedding couple wants to take care of them 100 percent."
Get group rates
It's considerate to guide guests toward affordable hotel rooms or secure a group rate on the rooms at your resort. Airlines will sometimes offer group rates, as well. If you can't find group rates, try researching more affordable hotel options nearby and posting them on your wedding website.
Extra activities
If you end up throwing a pre-wedding dinner or hosting a group activity (beachside yoga, anyone?), you will have to shell out for those expense.
"There's no rule for this category. However, the couple should pay for at least one in order to encourage the majority of guests to participate," suggests Cadini. Hosting one big group activity is a nice way of giving your guests a chance to mingle. Plus, it could be loads of fun. Maybe try paddle boarding on the water. Or take a trip on a ski lift. Give your guests a chance to experience the destination.
If you're making activities optional, you don't have to cover the costs. Let's say you decide to go wine tasting. Offer it as a choice and let your guests who want to attend pay their own way. You will be responsible for organizing the event, though.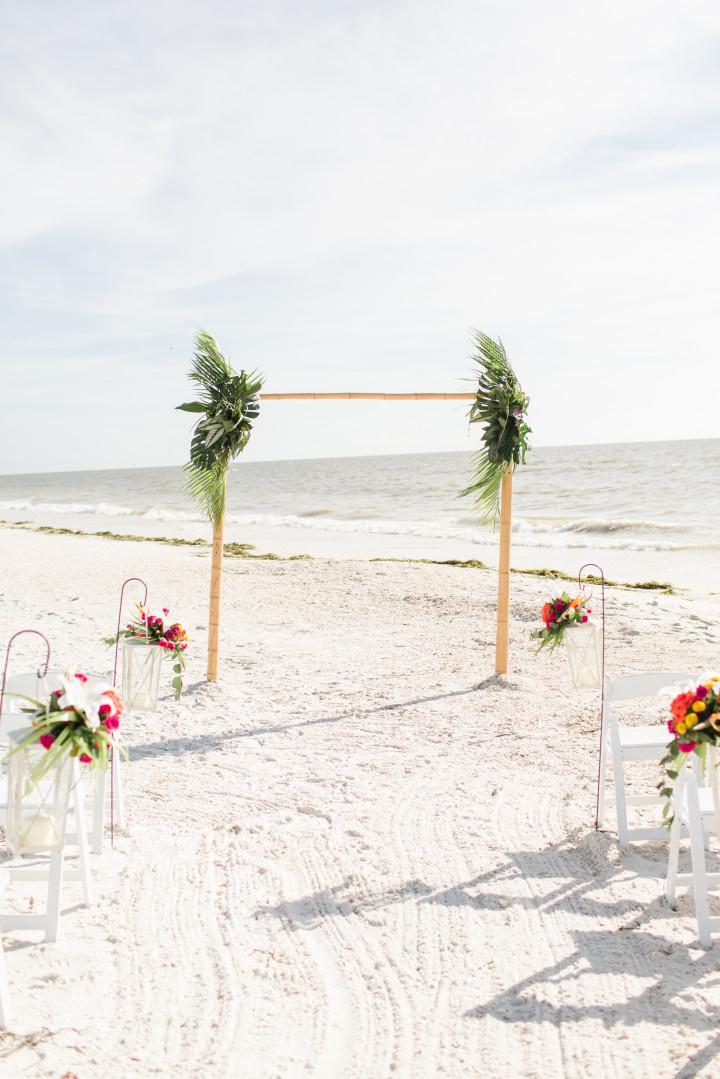 The Vendors
If you are flying in vendors, you're responsible for paying for their travel, lodging and meals. Include this expense in your overall wedding budget.
The Guests
Travel costs
"The best way to think about it is that everything they'd pay for on a vacation is what they'd pay for at the destination wedding," says Chang.
For the most part, guests will be responsible for booking and paying for airfare, hotel rooms and any other additional expenses, like food or shopping.
Attire, makeup and accessories
Bridesmaids, you'll be expected to pay for your hair and makeup and formalwear. Groomsmen, you'll have to shell out for your tuxes and grooming. This rule applies to all other guests, too.
Room service expenses and other incidentals
Sneak a midnight snack out of the minibar? Have a drink at the hotel bar? Unless you're told otherwise, guests will have to foot this bill. This might sound like a no brainer, but keep this in mind.
"Don't put your room service expenses on the couple's master bill, that should be something you are responsible for," says Cabini. "Yes, it happened to some of my clients."