9 Things Destination Wedding Couples Don't Stress Over
While destination weddings aren't entirely worry free, they definitely have a lot of perks. If you're having a destination wedding, you can let these worries fade away.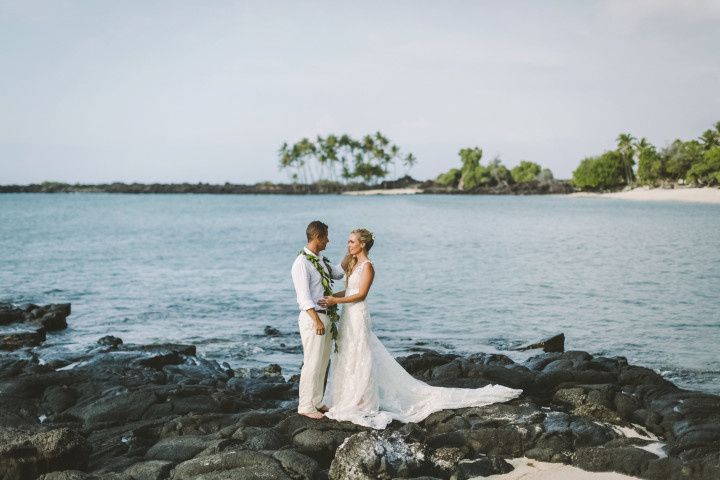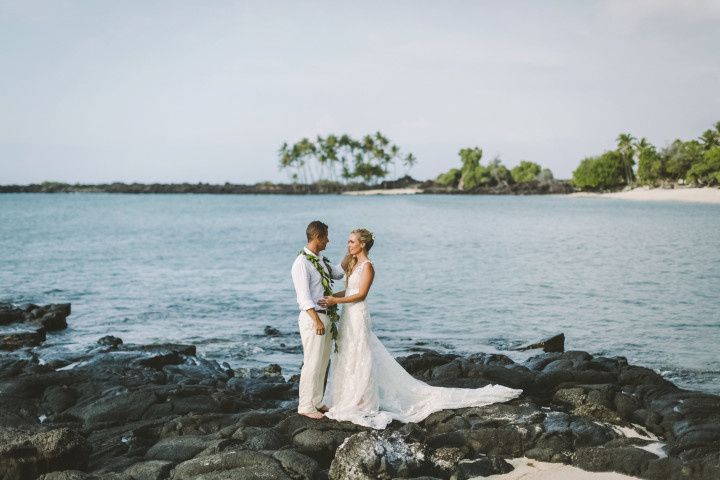 Photo: Meg Courtney Photography
Think of a destination wedding as a vacation and a wedding all rolled into one. What could be better? However, a lot of jet-setting couples think that having a destination wedding means more stress than fun, since there can sometimes be a bit more legwork involved when it comes to planning an out-of-town wedding. That's why we've decided to round up six things you DON'T have to worry about if you are having a destination wedding. If you've been on the fence about whether or not a destination wedding is right for you, this might help sway your decision.

Here are nine things that you don't need to stress about when you have a destination wedding:
Having a large guest list
A destination wedding gives you the opportunity to have a more intimate celebration where you are surrounded by only your nearest and dearest. Since extra travel costs and expenses are involved when it comes to destination weddings, don't feel obligated to invite everyone you've ever met. Instead, send out invites to friends and family that are especially close to you and will be willing to make the trip. A smaller guest list will also keep your budget down, since fewer people means less entrée and drink orders.

Becoming distracted
A destination wedding has a lot of perks, and one of them is that you are away from your home and relaxing in a new place. You won't have any distractions, such as worrying about household chores, catching up on work emails, or last-minute errands. Instead, you'll be spending the days leading up to your wedding vacationing in a new place, perhaps even a tropical destination, where you can remove yourself from your everyday worries.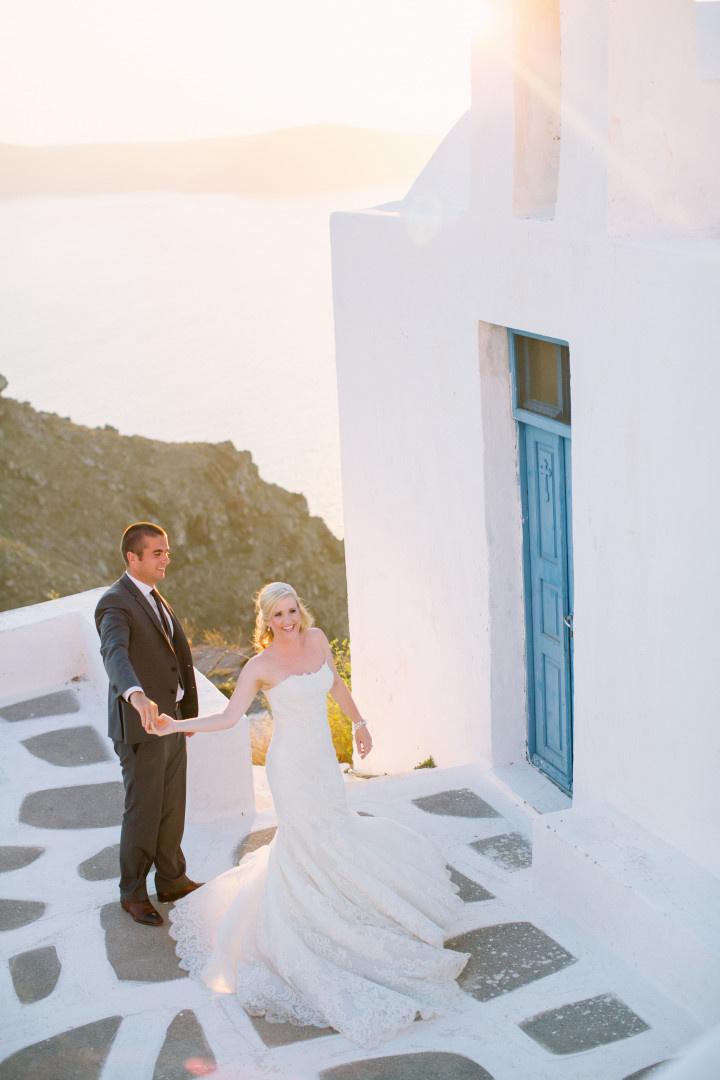 Photo: Anna Roussos Photography
Finding transportation
Most likely, with a destination wedding, you won't have to worry about getting to and from the ceremony and reception. Chances are that your wedding will take place at one location, which means you won't have to deal with the hassle of transportation. Instead, you can spend the time catching up with your guests and keeping the party going.

Formal wedding attire
One of the best parts about having a destination wedding is that they tend to be more laid-back and casual, especially if you're getting married on a beach. Depending on your wedding location, you probably won't have the pressure of throwing a glamorous black tie wedding for hundreds of guests. Instead, you can keep things more relaxed with a casual dress code. For beach weddings, think no shoes during the ceremony, or a light and airy gown that pairs especially well with an ocean backdrop. A destination wedding lets you plan a wedding that is relaxed without all of the fuss of a formal affair. Guests will love the casual dress code, too!

Over-decorating
Having a destination weddings gives you the opportunity to get hitched in a stunning location. You definitely won't have to worry about creating a swoon-worthy backdrop for your wedding, because chances are you'll already be surrounded by a gorgeous paradise, with crystal clear oceans or breathtaking mountains. Your wedding day will already have an exotic feel, which means you won't need any over-the-top decorations.

Waking up early for the honeymoon
After you've spent the night dancing and celebrating as newlyweds, you won't have to rush off to your honeymoon destination. You'll get to turn off your alarm clocks and sleep in, rather than having to hustle to the airport shortly after your big day. A destination wedding lets you relax and wind down immediately after the big day, so you can recharge for your honeymoon.