How to Plan a Destination Wedding
We've asked wedding planning experts for their best tips on how to plan a destination wedding to make your big day abroad as perfect as it can be.
We have included third party products to help you navigate and enjoy life's biggest moments. Purchases made through links on this page may earn us a commission.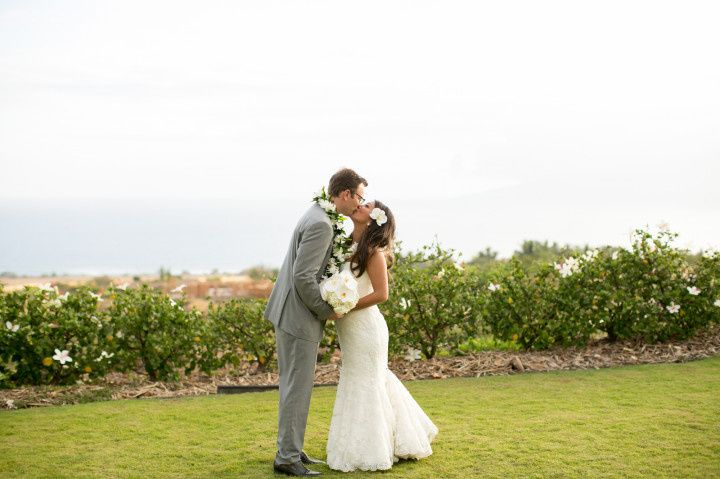 If you're wondering how to plan a destination wedding, you've got your work cut out for you. As if planning a wedding wasn't already a big job on its own, you'll be doing it all from a few hundred (or even a thousand) miles away from the site of where you'll exchange vows. But fear not. We've asked wedding planning experts for their best tips on how to plan a destination wedding to make your big day abroad as perfect as it can be.
Here is everything you need to know about how to plan a destination wedding.
Envision the big day
When you first start thinking about how to plan a destination wedding, Andrea Freeman of Andrea Freeman Events in New York City, advises that you should think big. Do you want your wedding on a white sandy beach? In the middle of a big city? Then factor in your budget and guest list. "You can't begin to work on the details without understanding the whole picture," she says. Once you know where your wedding will be, you can work on the small details like your style, colors and design.
Pick a destination
Once you've picked the setting, it's time to choose the city where you'll be saying, "I do." "Follow your heart," advises Krystel Tein, owner and founder of Couture Events in San Diego, California. "If you like to spend long days in the sunshine with a drink in your hand, choose a tropical island. If you're looking for something intimate and lovely, rent a small home or a B&B in Tuscany. Maybe you are more adventurous and want to do it in a lush jungle, or if you are a historian, Rome might be the perfect destination for you! The best way to decide is to follow your heart." You'll also want to consider how easy it will be for everyone to travel to your chosen wedding destination. Freeman says she tells her clients to use "the grandma test."If the destination is easy enough to get to that your grandmother could make the trip, it's a safer bet. Try picking a place that offers reasonably priced, direct flights from your home city.
Select a date
If you're throwing a destination wedding, you'll have to factor in the weather of your proposed location—a big step in figuring out how to plan a destination wedding. Let your choice be guided by your budget, but don't let it be the only thing you consider. "Many resorts offer deals in the off season, but nobody wants to get married in a hurricane!," says Freeman. Second, ask your family members and closest friends what date will work best for them. That way, the people you care about most will be able to make it. You'll also need to accept that you won't be able to pick a date that works for all your guests.
Consider the weather and attire
Besides just letting the weather guide your date selection, you also should let it guide what you wear. If it will be hot during the ceremony, avoid heavier fabrics. Or hold the ceremony at night when it's cooler out. You don't want to sweat through your wedding gown.
Research local marriage requirements
Before you jet off to some far-flung destination, research if you will actually be able to get legally married there. If there are strict residency or other requirements that you know you won't be able to meet, you can have a civil ceremony in the U.S. This will ensure you're legally married before your destination wedding. As far as local marriage requirements go, Freeman suggest checking with your venue.
"They should be able to steer you in the right direction," she says.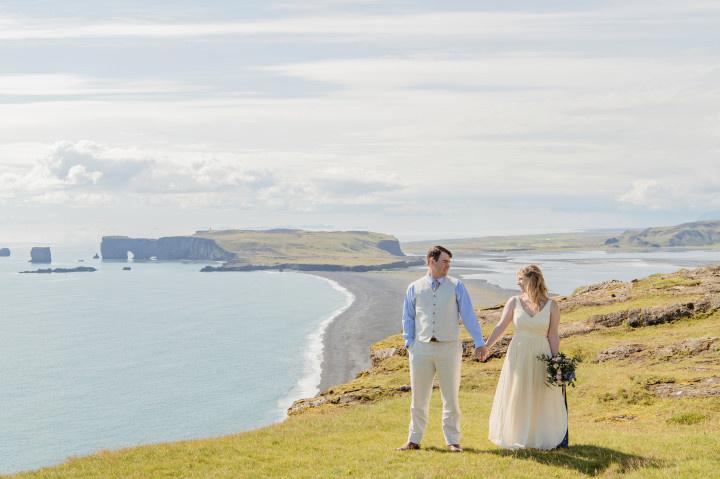 Send out invitations early
When it comes to a destination wedding, you'll want to send our invites early. Aim for at least three months earlier if not sooner. Consider dropping hints or sending out save the date cards on the intended date up to a year early so people can block out that day on the calendar.
Visit the location or hire a planner you trust
Freeman recommends visiting your wedding location as often as you can. This will give you a chance to meet in person with vendors and scope out venues. If that's not a possibility, hire a planner who can facilitate on your behalf.
Before you book a wedding planner, look through his or her portfolio. If the planner has designed weddings you love, it might be a good match. Be sure to call some references or check reviews on a site like WeddingWire. It can help if the planner has coordinated weddings at the venue or country where you'll be throwing your nuptials since he or she will be familiar with the local laws and traditions. If a planner isn't in the budget, consider booking a wedding package with the venue. That way, the venue will handle the finer details.
Scope out the venue
If you get a chance to visit, ensure that the venue meets your expectations. Take pictures and let them show you the outdoor and indoor backup space in case of rain. It also can help to ask the venue if any other events will be taking place during the weekend you'll be having your wedding. If a conference is also scheduled during that same weekend, you might want to move it.
Vet the vendors
Before you meet with your vendors in person (if you can), you'll want to research the vendors carefully. "Reading through reviews is the best way to see if others have worked well with them and how much they loved their experience," says Tien. "Head to the review sites like WeddingWire to find the perfect vendors for you," Keep in mind that you're responsible for paying for plane tickets and hotel rooms for vendors you ask to come to the wedding. This can work out in your favor though. Sometimes the photographer might be willing to shot more photos since you covered their traveling expenses.
Be mindful of "island time"
If you're hosting your wedding on an island, be mindful of "island time." Many island nations aren't punctual. "In some places it's not considered rude or inconsiderate to show up two or more hours late for a party," says Freeman. "If that would ruin your big day, you can bring photographers, florists, and many other vendors to weddings abroad." "It's something you have to roll with," says Tien. "If it's just not your style, consider hiring a planner outside of the venue that will make sure things run smoothly and in a timely fashion."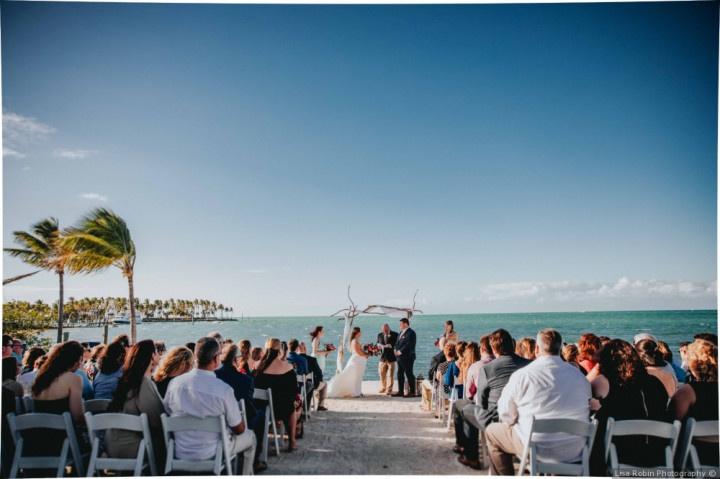 Remember not everyone is going to be able to attend
"When thinking about how to plan a destination wedding and how to accommodate your guests, be gracious," says Freeman. It's expensive to travel to a destination wedding. Treat your friends who have to turn down their invites with compassion. If you think many of your friends might not be able to make it due to expense, Tien recommends shelling out to help. Maybe buy their plane tickets or hotel rooms.
Be accommodating to your guests
Consider offering them a welcome bag. Fill it with items influenced by the destination. Island specifics like sunscreen, flip flops or aloe vera can work well. If you're having a high altitude wedding, consider giving them a mountain welcome kit filled with Aspirin or a warm blanket. A warm welcome can help you guests get in the wedding spirit early. Since many wedding guests may stay over a few extra days, consider planning a hike, yoga class, post-wedding dinner or another activity that they can enjoy."Destination weddings are a great excuse to extend the celebrations," says Freeman.
Do your research before you start shipping things abroad
Shipping items abroad can be a big hassle. You'll want to research the logistics early on. According to Freeman, it can take up to one month for your package to arrive in the mail. Tien recommends not shipping at all. Pack and bring as much as you can on the airplane. "If you let the airline know ahead of time that you are planning on bringing your gown on the flight, they may let you hang it in the cockpit with the pilot," says Tien. "This way, you don't have to worry about anything happening to it. If you are planning to ship other wedding supplies, make sure you have someone on the other side to receive it. Don't just put the name of the hotel. Make sure to put the name of the onsite planner or pay the extra fee and bring it over in suitcases to play it safe. Don't take risks!"
Factor in the cost of a destination wedding
Plenty of city dwellers—especially those who reside in high-cost areas like New York City or Los Angeles—believe that a destination wedding will cost less. Sure, booking a venue on a tiny island will probably be less expensive than booking one in a big city. But destination weddings are not always less expensive. Tien says in most cases it might even cost more to throw a destination wedding.
The other reason couples think it might cost less? Many believe not everyone on the invite list will show up. "This couldn't be farther from the truth or what I recommend," says Freeman. "When planning any event–you need to plan on everyone saying 'yes.' It's an important day and you're likely to receive far less no's than you could ever imagine. Be ready to entertain everyone."
Accept that you'll probably have to compromise
"Many brides and grooms want it all," says Tien. "Just know that with a destination wedding you are going to have to give up some things [like pricy flowers], and you have to be OK with some people not coming because it's a destination. But what you will get is an intimate, unique destination event."