How to Plan a Wedding Step by Step
Just got engaged and not sure where to start? Here's our how to plan a wedding step-by-step guide to make it as simple and straightforward as possible, so you can keep stress at a minimum.
We have included third party products to help you navigate and enjoy life's biggest moments. Purchases made through links on this page may earn us a commission.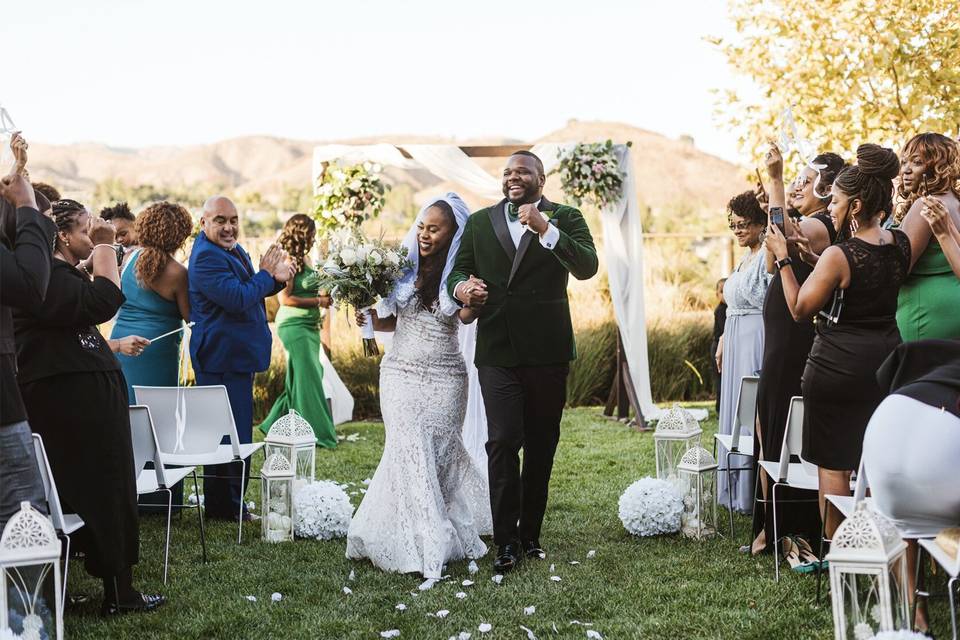 Your wedding will likely be the biggest party you'll ever throw—and figuring out how to plan a wedding can feel pretty daunting at first (and particularly so if you're planning a wedding amid the COVID pandemic). But whether you want a small, simple wedding or a big, lavish affair, the steps remain the same: Set a budget (a critical first step!), find inspiration, start your guest list... well, we break it all down one step at a time below. We recommend focusing on one task at a time so you don't get overwhelmed by the wedding planning process. And if you're in a time crunch, go ahead and delegate some of these responsibilities to family members and friends—they'll likely be glad to help you as you navigate this process.
What are the steps to planning a wedding?
When it comes to how to plan a wedding, it's a good idea to follow a checklist—and tackle the listed steps in order. There's a method to the madness here, and sticking to a wedding-planning checklist will ensure a smooth and relatively stress-free process. For example, there's a reason why you should set a date and book your venue before choosing your attire—to make sure your look is comfortable for your event's setting and season. And that's just one example of why following the steps to planning a wedding is so important; you'll find many more in the list below.
If you're someone who finds a wedding checklist a bit overwhelming, here's a list of the basic steps you'll need to complete to ensure your big day is a success. Of course, there are more tasks you may want to tackle, but we're just talking the must-dos here. Ready to go into planning mode? Here's how to plan a wedding step by step.
1. Set a Wedding Budget
It's critical that setting your budget be the first step in planning your wedding. It might not be the most fun part of the process, but it's a task that really needs to be completed first because it sets the rest of your wedding planning process into motion. The last thing you want is to fall in love with a venue, vendor, dress, etc. and realize it's completely out of range. So sit down with your parents or other potential contributors to come up with a total budget, and then divide it up by vendor or service accordingly.
2. Download a Wedding-Planning App
You'll be able to accomplish more if you're able to plan your wedding while on the go, rather than just sitting in front of your computer. By downloading the WeddingWire app, you can access planning tools, browse and contact wedding, check out inspo, and tackle many of the tasks listed below right from your mobile device.
3. Get Inspired
One of the most fun parts of planning a wedding step by step is gathering inspiration. Think about how you want your wedding to look and feel. Are you going for a super-classic and formal vibe? Or perhaps a wedding style that's more relaxed and rustic? The choice is yours, but it's a good idea to start perusing Pinterest, Instagram, and the latest wedding trends to start considering wedding colors, décor ideas, and more. We recommend starting this process early on, but kicking it into high gear once you've selected your venue and set a date.
4. Start Your Guest List
While you don't have to have a final guest list until a bit later, when thinking about how to plan a wedding step by step, coming up with an estimated guest count early on is important. There's a big difference between a 50-person wedding and a 300-person wedding, particularly when it comes to your venue options. So before you start browsing wedding venues, get an idea of how many guests you'll host.
5. Pick Your Wedding Party
Now that you've got your guest list, it's time to choose the people who will stand beside you on your big day—your wedding party. So go ahead and select your bridesmaids, groomsmen, groomsladies or bridesmen (or anyone else you want in your bridal party) and ask them to take on this important role. Check out our favorite bridesmaid proposal ideas to get started.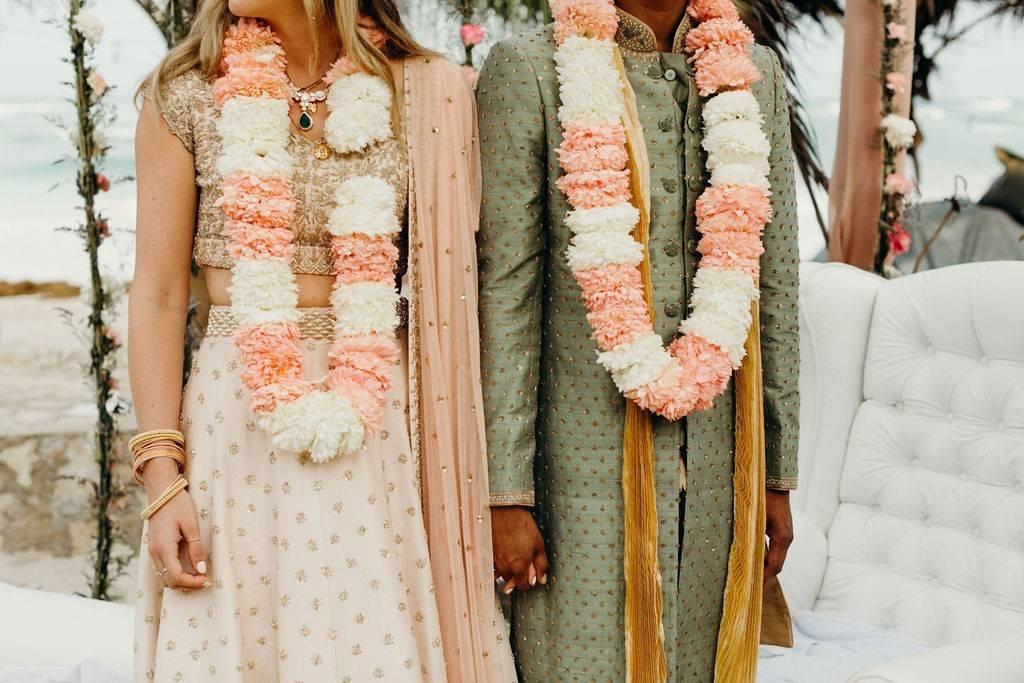 6. Narrow Down the Dates
You won't officially "set a date" until you book your venue. But, we recommend choosing a few potential wedding dates before you start looking at venues. First, think about the season in which you'd like to wed—and if a Saturday night wedding is a must (convenient, but potentially more expensive and competitive) or if you're open to a wedding on a different (perhaps less in-demand) day. Then, take a look at the calendar, taking into account work schedules, holidays, family conflicts, etc., and narrow things down to a few choice dates. Having some potential wedding dates in mind will be very helpful during the venue selection process.
7. Choose a Venue
Now that you have a budget, an estimated guest count, and a few potential wedding dates in mind, you have all the information you need to book a wedding venue—one of the most important parts of our how to plan a wedding guide. Read online reviews of wedding venues near you, visit a in person, and work with your partner to find your dream wedding location. Once you've thoroughly read your ceremony and reception venue's contract and signed on the dotted line, you've officially set a date for your wedding—and the real fun begins!

Note: Some couples hire a wedding planner before choosing a venue, others wait until afterwards—it all depends on the type of assistance you need.
8. Start Your Wedding Registry
Pretty much immediately after you announce your engagement, your loved ones will ask: "Where are you registered?" When thinking about how to plan your wedding step by step, it's a good idea to create your wedding registry relatively early on in the process. Your family members and friends may want to purchase engagement gifts—you can always make changes and additions to your registry later on. Use our wedding registry checklist to get started.
9. Create a Wedding Website (and Wedding Hashtag!)
Setting up a wedding website is the easiest way to do keep your guests in the loop, and one of the most important steps to planning a wedding. Make sure to include all of the important information about your big day on your website—date, location, travel information, room block details, and more. Now's also the time to create your wedding hashtag to use on social media leading up to your wedding day.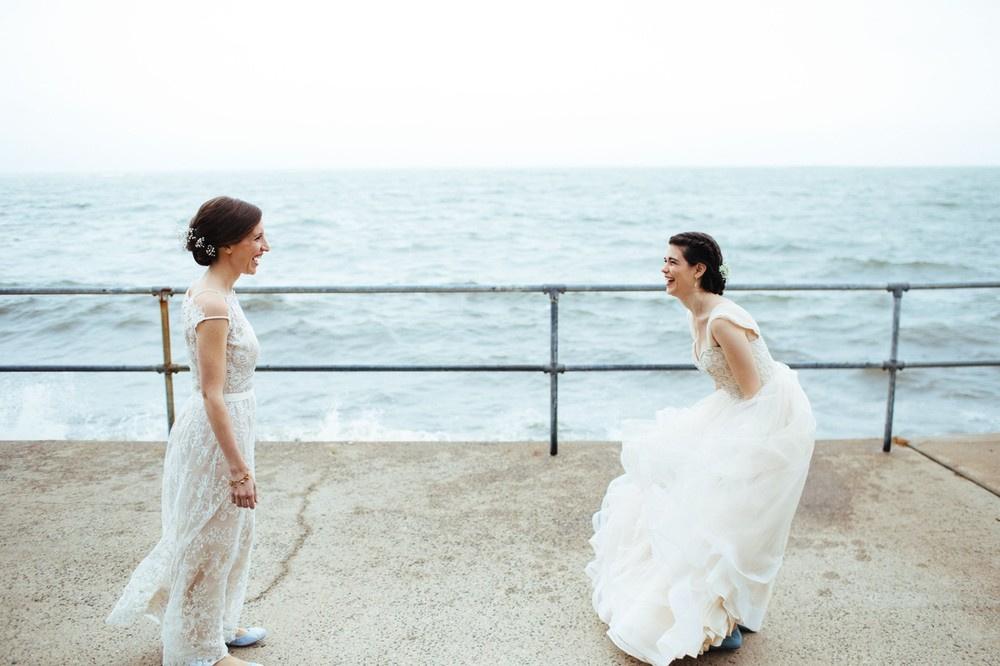 10. Book Vendors
The average couple hires 13 vendors to help create their dream wedding day. That may seem like a lot, but it's important to hire the right people to ensure that your big day runs smoothly. We recommend following this vendor booking timeline to figure out when to book each pro, from your wedding photographer or videographer to your florist and DJ to your officiant, and reading online reviews to help choose the best of the best.
11. Finalize Your Guest List
If you haven't already, it's time to create your final wedding guest list. Remember that if your parents are contributing financially to your big day, they'll get a say in who's invited. Be sure to keep your venue's capacity in mind as well, and don't invite more people than the space can handle. Even though you'll likely receive regrets from some guests, you don't want to risk it.
12. Send Save-the-Dates
It's time for your guests to mark their calendars! Save-the-dates should be sent as far in advance as possible to ensure that your loved ones can plan accordingly.
13. Purchase Your Wedding Dress and Other Attire
Give yourself plenty of time to find the perfect outfit for your wedding day. Particularly when it comes to wedding dresses, it can take months from the time you purchase your attire until it's properly tailored and ready to go, so don't wait until the last minute.
14. Figure Out Rehearsal Dinner Details
The rehearsal dinner, which usually takes place the night before the wedding, requires some planning as well. Traditionally, the groom's family plans the rehearsal dinner, but it's important to figure out who's planning (and paying) for this event well in advance—and make sure a venue is booked and details are hammered out in a timely fashion, about six months before the big day.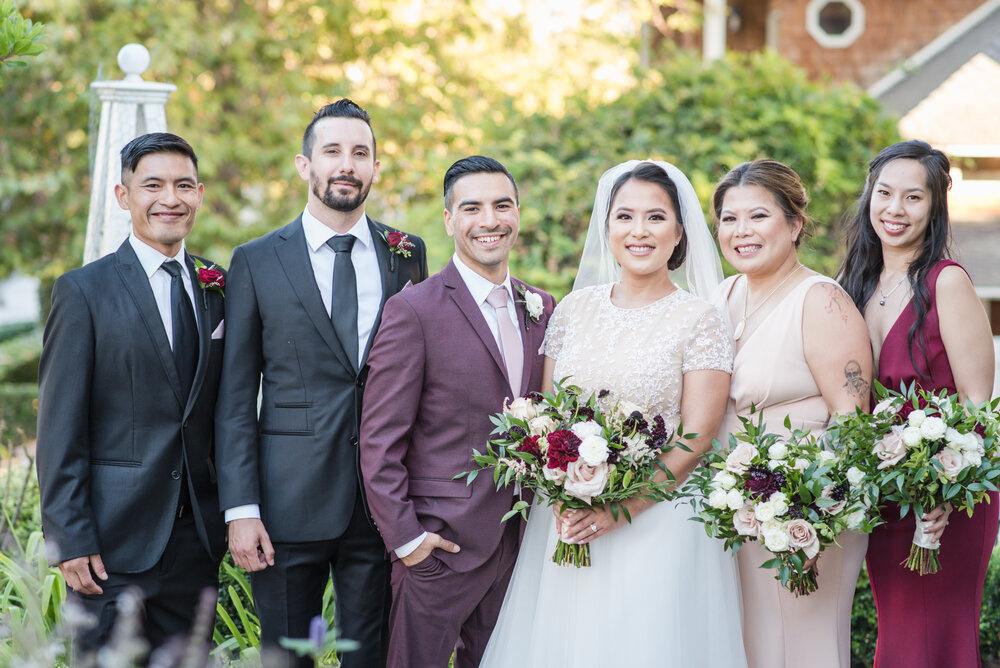 15. Plan the Honeymoon
You may be thinking a lot about how to plan your wedding step by step, but don't forget about the honeymoon! If you're planning on jetting off on your honeymoon shortly after your wedding, it's time to choose a location, book your travel and accommodations, and start planning an itinerary.
16. Attend Those Pre-Wedding Events
Engagement parties, the bridal shower (or a co-ed wedding shower), the bachelor and bachelor party, and more—your schedule will likely be jam-packed with pre-wedding events. While the soon-to-be married couple usually has little role in planning these celebrations, you'll need to clear your calendar to attend as guest of honor.
17. Send Wedding Invitations
Wedding invitations are usually sent six to eight weeks before the big day—and the RSVP deadline is typically about two or three weeks in advance. Sending your invites on time is one of the most essential steps to planning a wedding.
18. Buy Wedding Bands
An important symbol of marriage, be sure to browse and purchase your wedding rings a few months before your nuptials. Pick a wedding band that matches your engagement ring, is comfortable (you'll be wearing it pretty much all the time!) and suits your personal style.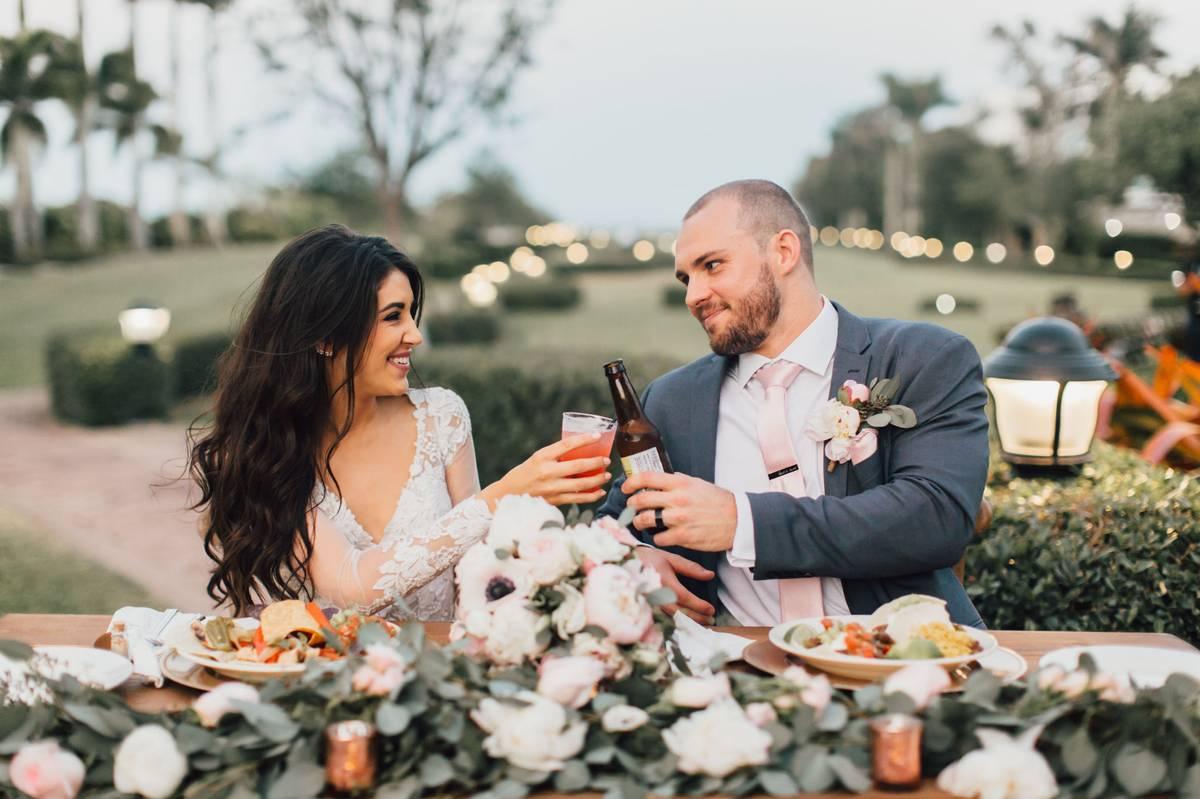 19. Create a Wedding Reception Seating Chart
Work with your venue and planner to determine how many tables your wedding reception venue can accommodate. Then, use an online tool to figure out who sits where—keeping relationships and family dynamics in mind. Once you've finalized your seating chart (usually a week or so before your wedding), be sure to send to your caterer, venue, and stationer so that escort cards can be created.
20. Get a Marriage License
If you're thinking about how to plan a wedding step by step, remember one of the most important tasks—obtaining a marriage license so that you and your partner can actually get legally married! Every state has different marriage license laws, so be sure to study up beforehand. Make sure that you get your marriage license at the right time—in advance if there's a waiting period in your state, but not too far in advance if the license expires after a certain amount of time. If you're interested in changing your name after the wedding, that marriage license will be a critical step in the process.
21. Confirm Wedding Details with Vendors
In all likelihood, you've been in close contact with all of your wedding vendors in the days and weeks leading up to your big day. Make sure that you've tied up any loose ends and all of your vendors have all the information they need (and have been properly paid!). Wedding planners are super-helpful in this regard, and will assist you in making sure your vendors know where and when to be present for your wedding ceremony and reception.
22. Get Married!
The big day is finally here! You, your partner, your families, and your vendors have worked hard to follow all the steps to planning a wedding—so enjoy every minute! (Psst, want a step-by-step guide for planning the big day? We've got your covered with our wedding day timeline.)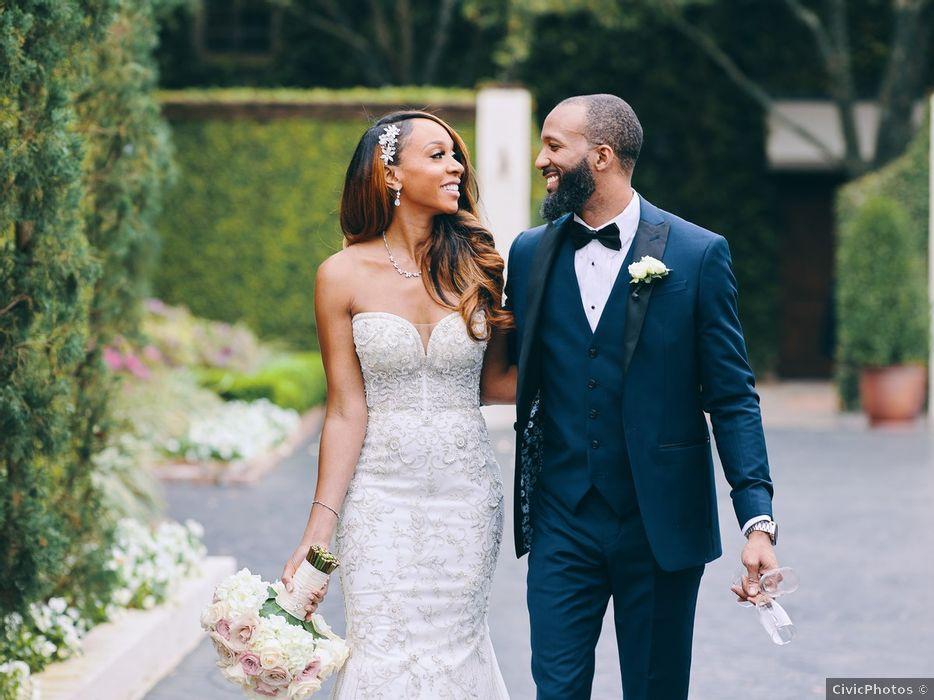 So, how much time do you need to plan a wedding?
Honestly, there's no hard and fast rule, as you can really mold the steps above to your own timeline — slowing down or speeding up (we've even got a three-month wedding checklist) where it works. How much time you need all depends on two important factors: 1) the general timeframe, think year and season, that you want to be married, and 2) how long you want to be engaged. The average engagement length is 13 months, which is totally enough time to tackle the above.
What do you need to know before planning a wedding?
The answers to these four questions are a good starting point as you figure out how to plan a wedding. Once you've discussed these questions with your partner, you can move forward with other wedding-planning steps:
Around how much do we have to spend on a wedding? (This may involve talking to parents or others who are contributing financially to your wedding.)

Where do we want to get married? (Just a general location—like a city/town and state/region is okay for now.)

When do we want to get married? (A season or month and year is fine to start.)

Do we want a big or small wedding? (If you can estimate a guest count, great!)
Is wedding planning hard?
We're not going to lie—different aspects of planning a wedding can be hard for different people. Maybe you love decor but find creating a guest list nearly impossible. Or perhaps you love charts and numbers but find Pinterest completely bewildering. Fortunately, once you've hired your vendors, you'll have a team of people to assist you—and you can also delegate tasks to your partner, family members, or friends. If you're feeling completely overwhelmed and finding all of wedding planning too much, it may be time to hire a wedding planner, if you haven't already.
What if you have a smaller budget?
The average couple spends about $28,000 on their ceremony and reception. You can absolutely have an amazing wedding for less than this, you just have to be a bit more strategic. The number-one way to save money on your wedding? Cutting your guest list! You can expect to spend about $215 per guest, so the smaller your guest list (hello, microwedding!), the less you'll likely spend. There are lots of other ways to spend money on a wedding, so our best advice is to be flexible—being willing to compromise in certain areas will ensure you're able to stay within budget.
What if COVID postponed your original wedding?
The 2020 wedding season was a difficult one for many couples, who were forced to alter their plans, sometimes significantly, in the face of the COVID-19 pandemic. If you postponed your wedding, lean on your wedding vendors, who are the true experts here, to help you replan your event—whether it's a smaller event, like a minimony or microwedding, or a larger celebration in the future. Health and safety should be at the forefront of your mind here, as are following national, state, and local regulations. Keep an open line of communication with your guests, and try to keep things in perspective.