5 Steps to Postponing a Wedding Because of Bad Weather
Here are expert strategies for how to handle the situation.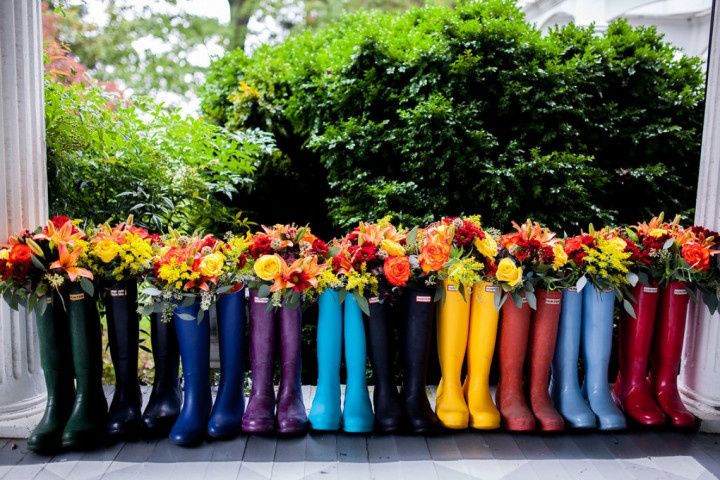 Any wedding planner or person who's walked down the aisle can attest to the fact that there's no such thing as a wedding going perfectly as planned. There will be bumps in the road to planning and executing your big day. And, while many of the obstacles that may arise can be overcome, others may be completely out of your control, for example postponing a wedding due to weather.
Most winter brides, especially those located in northern regions, are aware that their designated wedding date comes with the chance of snow, but those getting married during the three other seasons usually don't have the slightest concern over anything more than rain preventing their wedding bells from ringing.
As we've come to realize, however, especially in recent years, natural disasters are happening more and more frequently. For this reason, it's important for brides and grooms, as well as their families and friends, to be prepared for the unimaginable—and uncontrollable.
"It's important to have a backup plan year round," says Emily Sullivan of Emily Sullivan Events in New Orleans, Louisiana. "You could be contending with any kind of weather on your big day—it really varies depending on the region and situation, so it's wise to have these conversations about the possibility of postponing a wedding with your wedding planner or coordinator prior to your wedding date."
While having a plan B, C and even D early on is helpful, not all brides and grooms will—or can—be completely prepared. So if you get to the point in your wedding where postponing your wedding is imminent, here are expert strategies for how to handle the situation.
Step One: Ask for help
Even the most precise, organized and by-the-book wedding has its share of missing components. This means you likely won't be able to handle all the tiny to-dos yourself. And this is especially true when dealing with something as catastrophic as a natural disaster. "If you are also personally affected with the crisis of a weather-related scenario (like we had here in Texas recently where bride's home and her wedding venues were under water), you'll need to enlist supportive help," explains Cheryl Bailey of Yellow Umbrella Events in Austin, Texas. "Ideally, get the help of someone who's not in the same situation as you, like your wedding planner or a friend or family member outside of the affected area, who can help you make decisions and start emailing and making calls."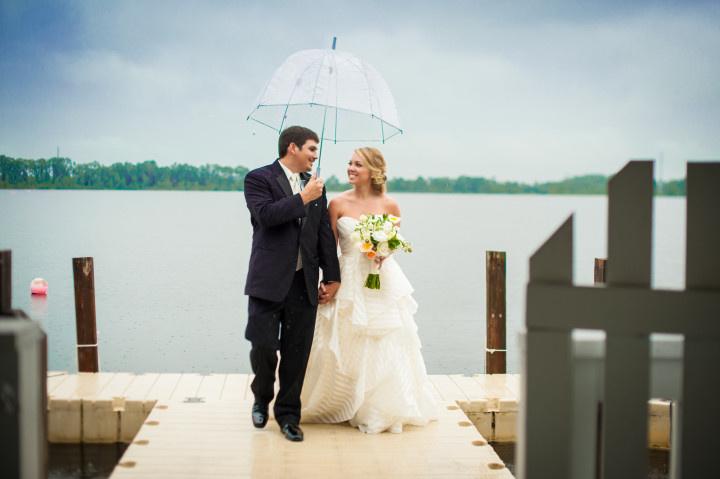 Step Two: Contact your venue immediately
"The sooner a couple gets in touch with their venue, the more options they will have surrounding the cancellation and hopefully not lose out on their deposits," says Wendy Collins of Stowe Mountain Lodge in Stowe, Vermont. Remember that your venue is at the very center of your big day, as it will virtually house all of the rest of your vendors, like your DJ or band, florist, officiant, etc. Bailey suggests working out a plan with your venue in regards to how you should move forward when it comes to postponing your wedding. For example, moving your wedding to the night before or the next day. If this option isn't available to you, Bailey recommends choosing an entirely new wedding date and time. "It's important to try and secure this new date immediately, as other weddings will likely be in the same situation as you and the next available dates may fill up quickly."
Step Three: Contact the rest of your vendors
Once you've established a plan of attack, and have a new wedding date secured, email all of your vendors and make them aware of the situation. "It's easiest to email the entire group of vendors at once with a blanket statement about what is happening and then all vendors can be in the loop," says Bailey. "Most vendors are very understanding when it comes to a weather-related situation that's out of your control and will be very accommodating if you need to reschedule, as long as they have your new date available." Do remember, however, that some of them may be booked on your new date, so you may lose your security deposit. "If you should need to book new vendors, such as a DJ or a photographer, your wedding planner can help you find the right ones quickly through their extensive network," adds Kimberly Lehman of Love, Laughter & Elegance in Massillon, Ohio.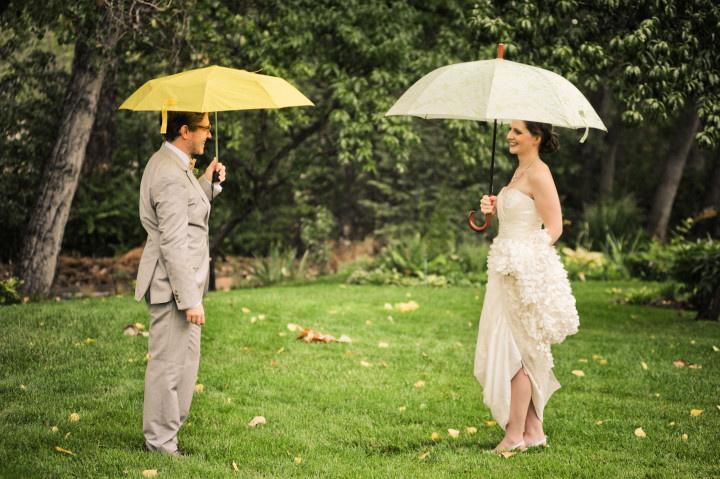 Step Four: Reach out to your guests
This one will likely be the most time-consuming, since you'll likely have to reach out to certain friends or relatives via telephone as opposed to easier methods like email or social media. Bailey suggests starting by including as many guests as you have emails for on one email with information regarding the cancellation of your wedding and including information for a contact person they can reach out to in case they need further assistance." Don't hesitate to use your social media network, too. "Social media is your friend when postponing a wedding" she says. "You can always post on Facebook to let guests know what's happening, or even start a private Facebook group where you add all of your guests, and even vendors, with the details of the cancellation and the reschedule date and details." And be sure to update your wedding website with any updated information.
Step Five: Take a deep breath
By this point, overwhelmed doesn't come close to describe how you and your partner are feeling. But, Bailey points out that the most important thing is that you and your guests are safe and out of harm's way. "Stop, breathe deeply and calmly and focus on yourself and your partner and the fact that you are both together and able to handle this situation as a couple," she says. Hold hands, hug, cry, laugh, pray—whatever you need to do to get by until you finally get to say say "I do!"