The Ultimate Wedding Registry Checklist For Every Couple
Struggling with what to put on your wedding registry checklist? We've got a list of essential items for each room in your house.
Yes, choosing wedding gifts might feel overwhelming and confusing at first. Of all the wedding registry ideas on the internet, it can be hard to determine exactly what you need to fill your newlywed home. If you're feeling lost, don't stress: We've compiled the ultimate list of wedding registry ideas to help you get started. Room-by-room, we've created a complete wedding registry checklist of the best gifts for complete domestic bliss.
Whether you and your S.O. have been living together for years or you're just starting out, use your wedding registry to fill your new home with essential items and trendy appliances you've been eyeing. From kitchen appliances to trendy dinnerware sets and outdoor entertainment accessories, we've got the best wedding registry ideas for all couples. And, because we know you're curious, we've also answered the most common wedding registry etiquette questions, like how many gifts to add and how expensive your wishlist should be.
How Many Items Should I Put on My Registry?
Wondering how many gifts to add to your registry? There's an easy answer, and it all comes down to simple math. Multiply your guest list by two, and add a few extras. This will give loved ones plenty of options to choose from (at a variety of price ranges too). Since every guest is working with a different budget, they'll appreciate having an abundance of choices. Creating a fuller wishlist can also prevent guests from shopping off-registry. Keep in mind that not every gift will be purchased—but guests will appreciate having lots of wedding registry ideas to browse.
What Should I Put on My Registry?
The contents of a wedding registry will vary for every couple. As you begin wedding planning, the most important task is to create a registry with gifts you need most. If you and your S.O. have been living together for years, don't feel pressured to register for traditional gifts like serving sets and cookware if you already have them. Instead, ask for items you're excited about, like a sleek espresso machine or handmade artisan throw pillows that'll match your home aesthetic. To help you narrow down your wishlist, we've rounded up the best wedding registry ideas for every room in your house. Use this wedding registry checklist to ensure you've got the basics (and the extras) covered.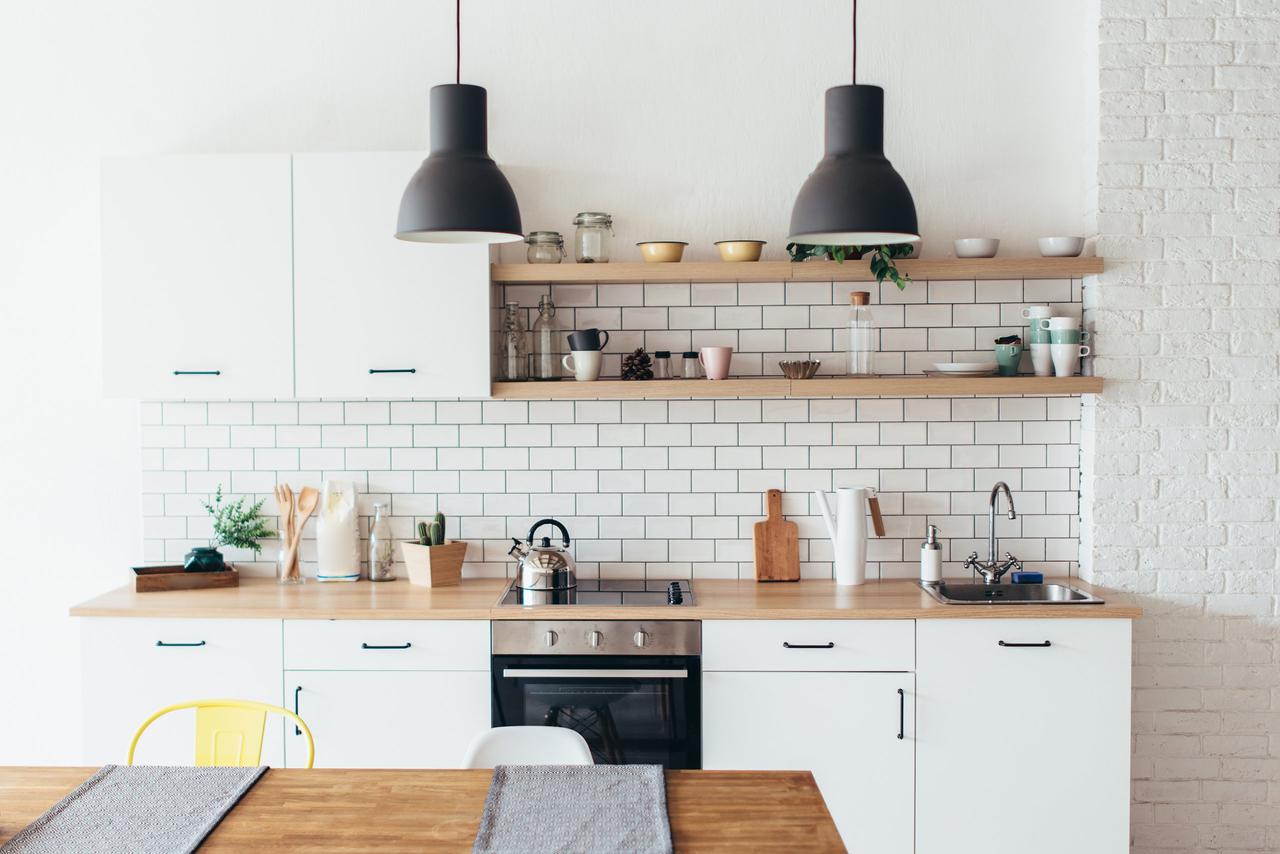 The Kitchen
Whether you're an aspiring Top Chef contestant or a cooking newbie, it's important to make sure your kitchen is well-stocked with the right tools. Here are some basic essentials for any kitchen.
Blender
Coffee and/or espresso maker
Coffee grinder
Tea kettle
Juicer
Food processor
Stand mixer
Hand mixer
Slow cooker
Pressure cooker
Rice cooker
Toaster or toaster oven
Waffle iron
Griddle
Panini press
Fondue set
8-10-piece knife set (Including a Santoku, paring, chef, bread, carving, and utility knife, as well as kitchen shears)
Knife block
Knife sharpener
8-12-piece steak knife set
8-10-piece cookware set (including an 8, 10, and 12-inch skillet, sauce pans, a sauté pan, and a 8, 12, or 16-quart stockpot)
Stir fry pan or wok
Dutch oven
Casserole dish
Cooking utensil set (including wooden spoons, spatulas, tongs, and a whisk)
Measuring cups
Measuring spoons
Mixing bowls
Colander
Peeler
Cutting board (wooden and plastic)
Cheese grater
Ice cream scoop
Meat tenderizer
Pizza stone
Towel holder
Canisters
Trivet
Tea towels
Apron
Baking pan set (including 2-4 nonstick cookie sheets, a loaf pan, cake pan, muffin pan, square baker, rectangular baker, and oval baker)
Cooling rack
Pie plate
Rolling pin
Tart dish
2-4 ramekins
Coffee pot
Teapot
8-12 causal place settings
8-12 cereal/soup bowls
8-12 coffee mugs
1-2 serving bowls
1-2 medium platters
Salad bowl
Cake plate
Butter dish
Salt and pepper grinders
Chip and dip bowl
Dining Room
Even if you don't plan on hosting the holidays anytime soon, it's important to register for entertaining items. After all, you never know when an unexpected dinner party will come together (and it's always best to be prepared).
8-12 flatware sets
3-piece serving set
4-piece hostess set
Salad servers
Cake and knife server
8-12 formal place settings
8-12 accent plates
8-12 formal soup/pasta bowls
Gravy boat and stand
Creamer
Sugar bowl
1-2 serving bowls
1-2 large platters
1-2 medium platters
Covered serving bowl
Salt and pepper shakers
8-12 linen napkins
8-12 napkin rings
Table runner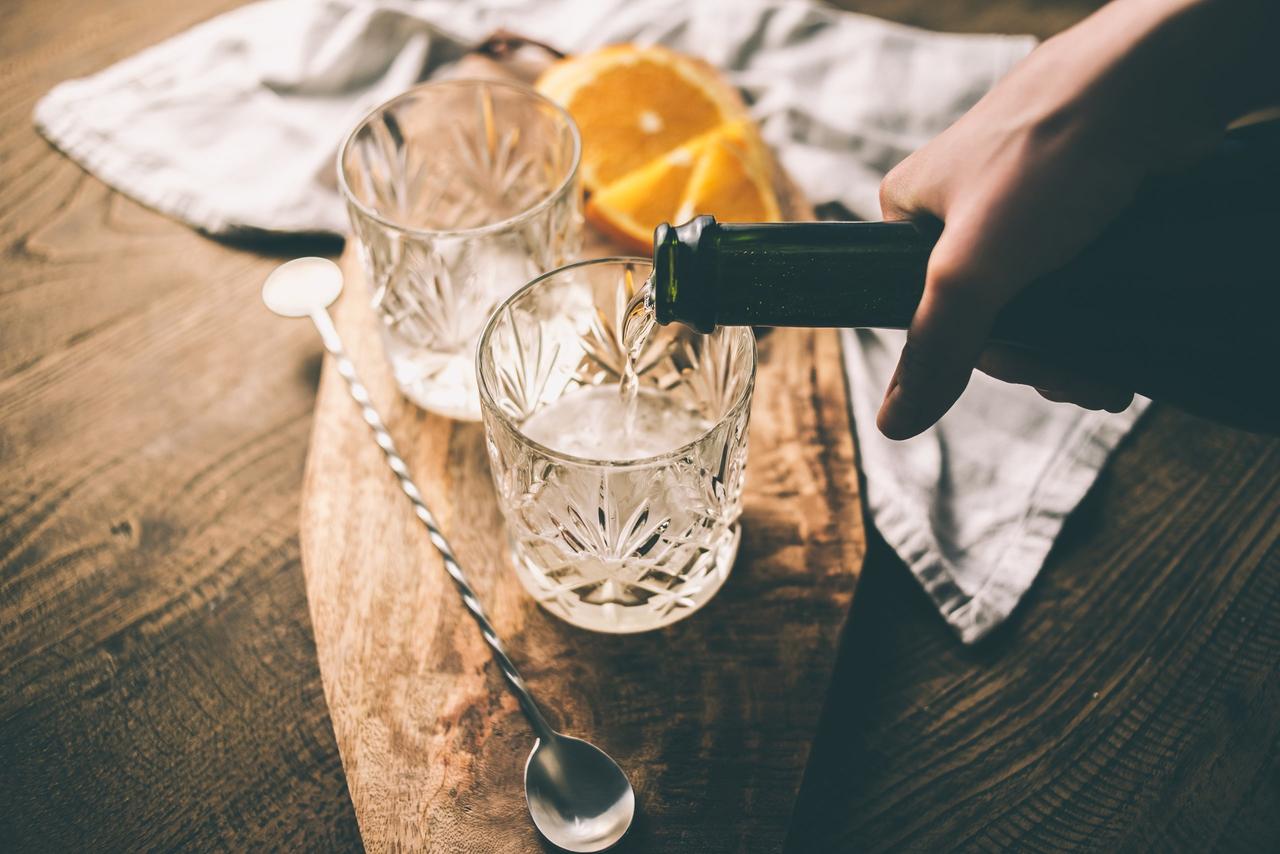 The Bar
If you're planning to have a bar area in your newlywed nest, the space should be well-stocked with glasses, drink accessories and serving tools. Here's everything you'll need to create the Instagram-worthy in-home bar your friends will all be jealous of.
8-12 iced beverage glasses
8-12 champagne flutes
8-12 white wine glasses
8-12 red wine glasses
8-12 double old-fashioned glasses
8-12 highball glasses
8-12 Pilsner/beer mugs
Decanter
Pitcher
Cocktail shaker
Ice bucket and tongs
Coasters
Wine bottle opener
Wine chiller
Assorted bar tool set
The Bedroom
Getting married is the perfect opportunity for a bedroom upgrade. Register for these must-haves to ensure your closets are stocked up with everything you'll need to create a cozy space.
2-3 flat and fitted sheets
4-6 pillowcases
Comforter or duvet (with duvet insert)
Mattress pad
2-4 pillows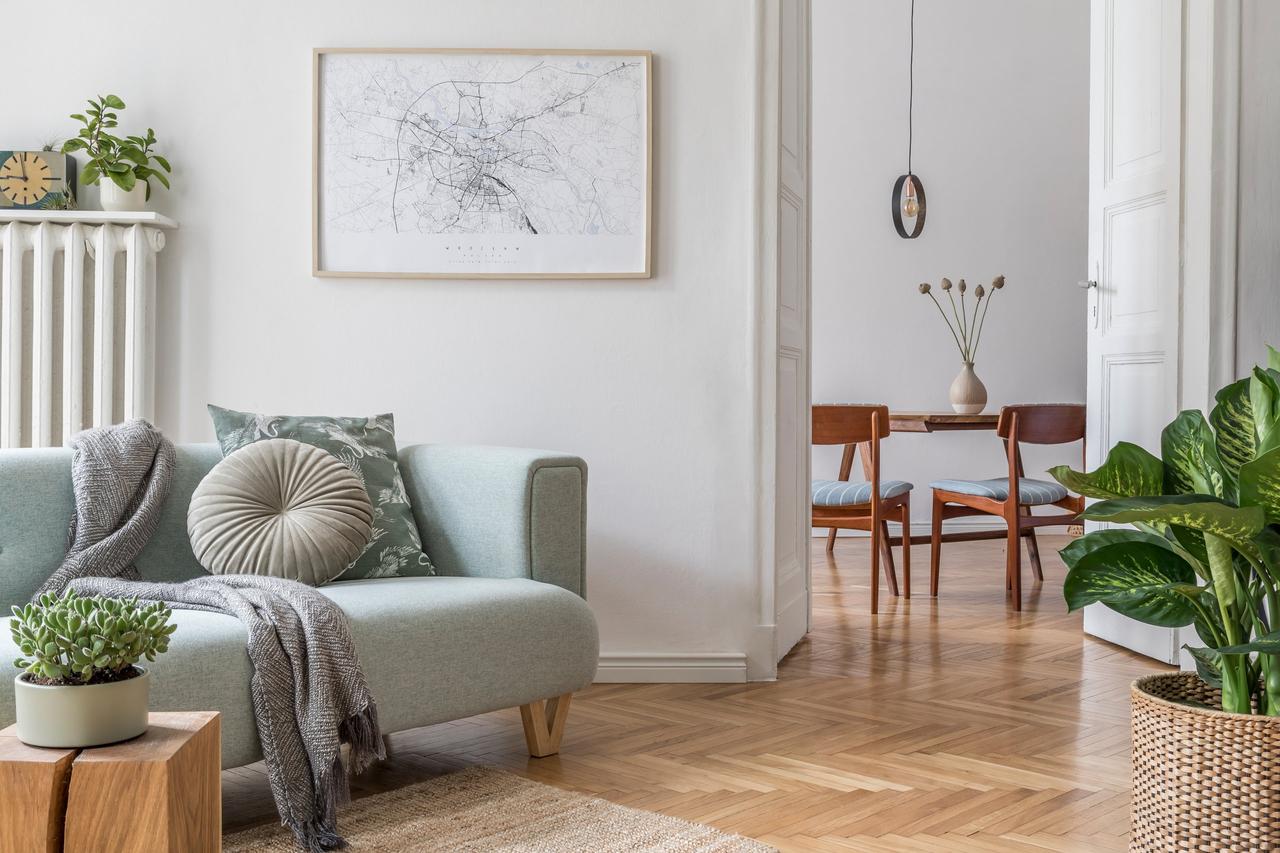 The Living Room
Ensure that your living room is both cozy and well-decorated with a variety of registry items to fit your style. Here are some of our favorite ideas to get started.
Vacuum
Vases
Picture frames
Lamps
Throw blankets
Candles
Wall art
TV
The Bathroom
Yep, you can (and should) register for bathroom items. From towels to bath accessories, here's what will help give your bathroom that sprucing up it probably needs.
6 bath towels
6 hand towels
6 washcloths
Bath mat
Shower curtain
2 robes
Hamper
Bath rug
Vanity mirror
Waste basket
Soap dish
Lotion dispenser
2-4 bathroom containers
Bathroom caddies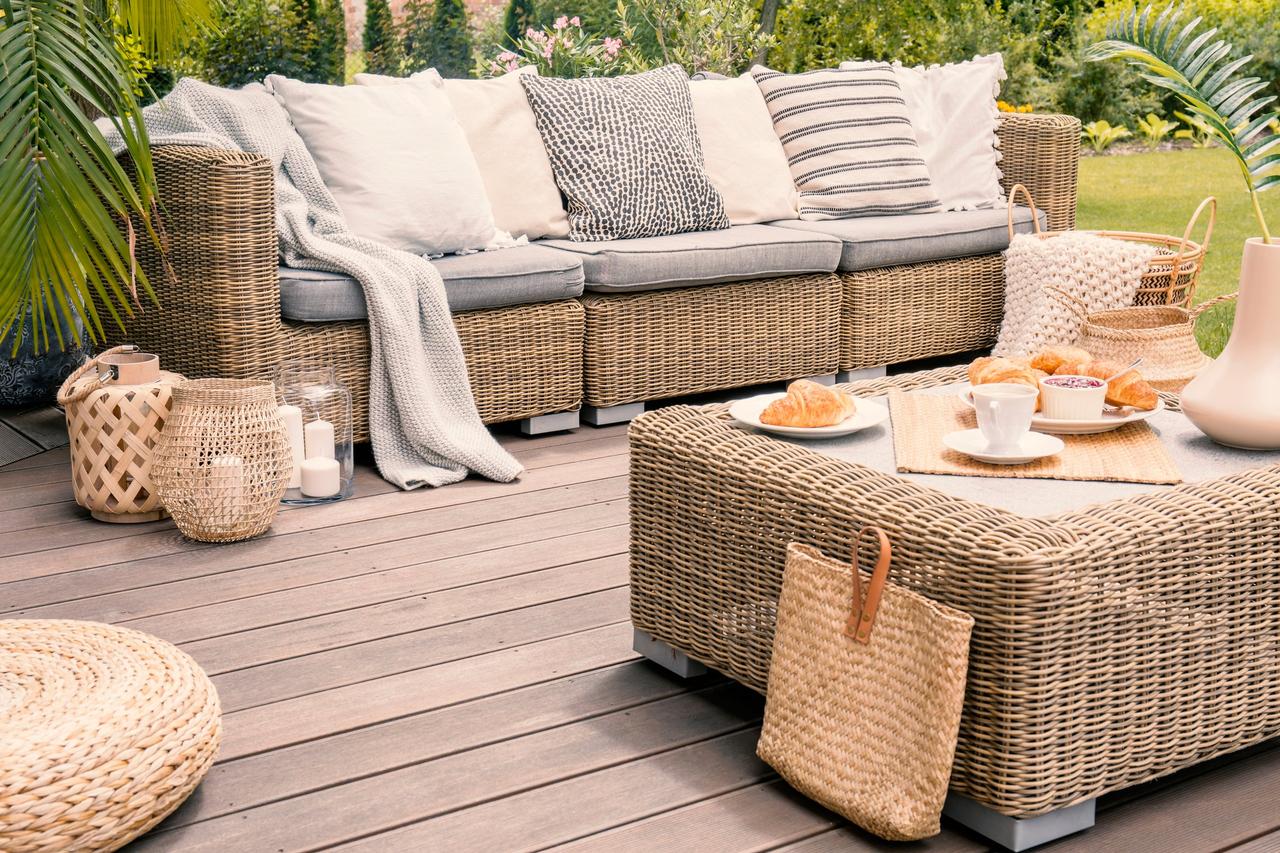 The Deck, Yard, or Porch
Don't forget to register for your outdoor space! There are lots of fun registry gifts that will help make your yard the go-to entertaining spot in your home.
Barbecue set
Grill
Picnic basket
Yard games
Outdoor string lights
All-weather furniture
Bluetooth speaker
What Should You Not Put on Your Wedding Registry?
While there aren't too many rules about what you can add to your wishlist, there are a few things you shouldn't register for. Because there are so many wedding registry ideas, it's easy to get carried away when selecting gifts. Keep in mind that your wedding registry is a shared list for you and your partner, so it's not the place for personal items (think: clothing, jewelry, or individual tech gadgets). Also avoid registering for gifts for other people, trendy items you might want to return in the future, and things you specifically want to use for your wedding day. By keeping your wedding registry list specific to items for your newlywed life, guests will have no problem selecting the perfect present.
How Many Registries Should You Have?
We'll let you in on a wedding registry secret: You can (and should) have more than one wishlist. Diversifying your wedding registry lists will give guests even more options and make the gifting experience as easy as possible. Consider making two to three registries at different stores—or, combine a variety of stores with a universal registry. You can even add a specialty registry, like a honeymoon fund or a charity registry, into the mix. Having multiple registries on your wedding website will diversify the gifts you receive, allowing you to make the most out of your requests. Use our wedding registry checklist above to organize your wants and needs, and determine the best stores to fit your lifestyle.
How Expensive Should Wedding Registry Items Be?
One of the most important considerations to keep in mind when creating your registry is the cost of each item. With so many wedding registry ideas to pick from, it can be easy to add the most luxurious (and expensive) gifts to your wishlist. It is important to include a few high-ticket items, because some guests will want to splurge on your wedding present. But also be sure to cater your wedding registry list to all guests, including those who might be working with a smaller budget. We recommend adding a range of wedding gifts between $50 and $200+. Having plenty of gift options at various price points will create an easy gifting experience for your nearest and dearest. After all, that's the most important reason for creating a wedding registry list—and it's a great way to ensure you and your partner will get the gifts you want most on your big day.