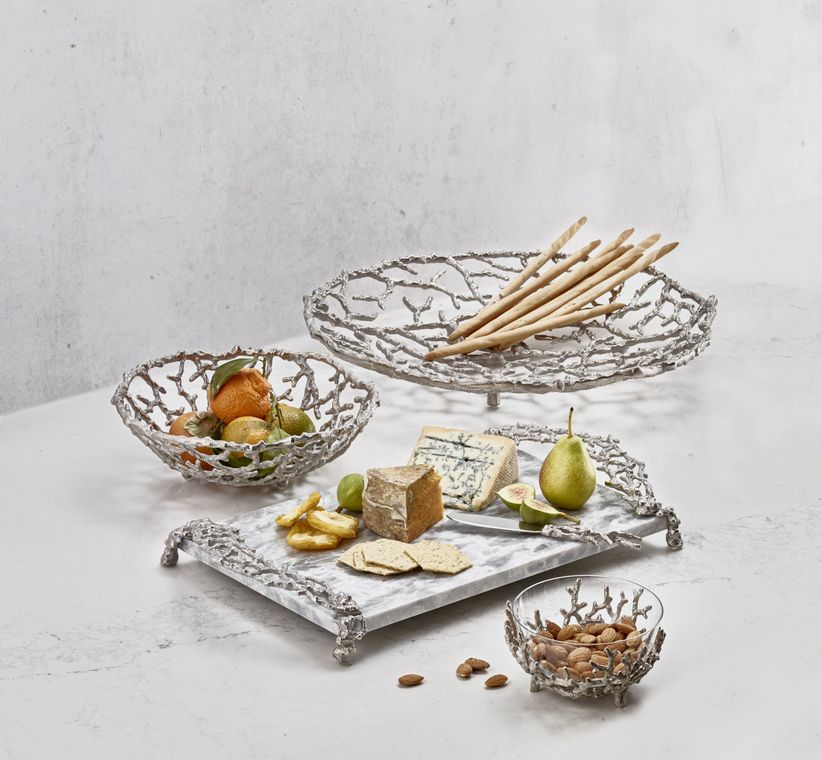 If wedding planning was a walk in the park for you, it probably means you're no strangers to hosting a party or two. If yours is the go-to place for a dinner party, This is Us watch night, or the Super Bowl, you might want to stock up on home items that match your host personality, including the perfect pizza stone for a DIY Italian night and salt and pepper cellars that will make your table stand out.
These registry favorites from Macy's are sure to gain as many compliments as that cheese spread you just placed in front of your guests.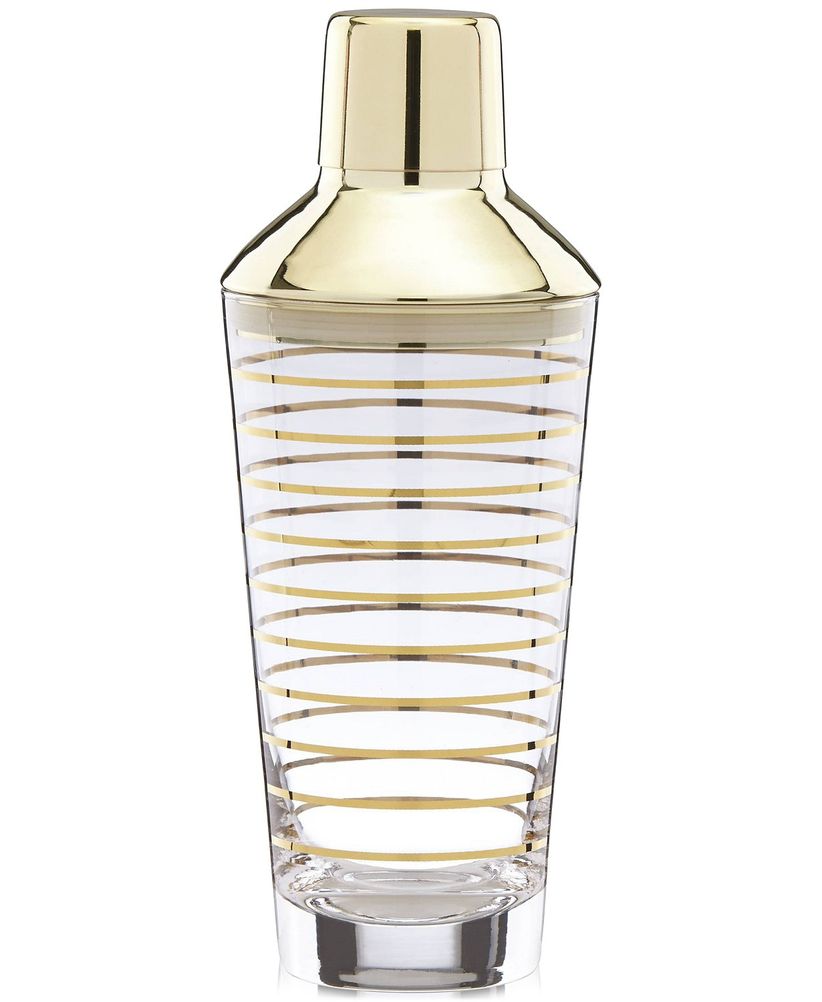 Shake Things Up
Every bar needs a cocktail shaker. How else are you going to serve up fresh martinis (shaken, not stirred) and cosmos? This cocktail shaker is a modern yet timeless classic with gold-toned stripes and matching lid.
kate spade new york Melrose Avenue cocktail shaker, Macy's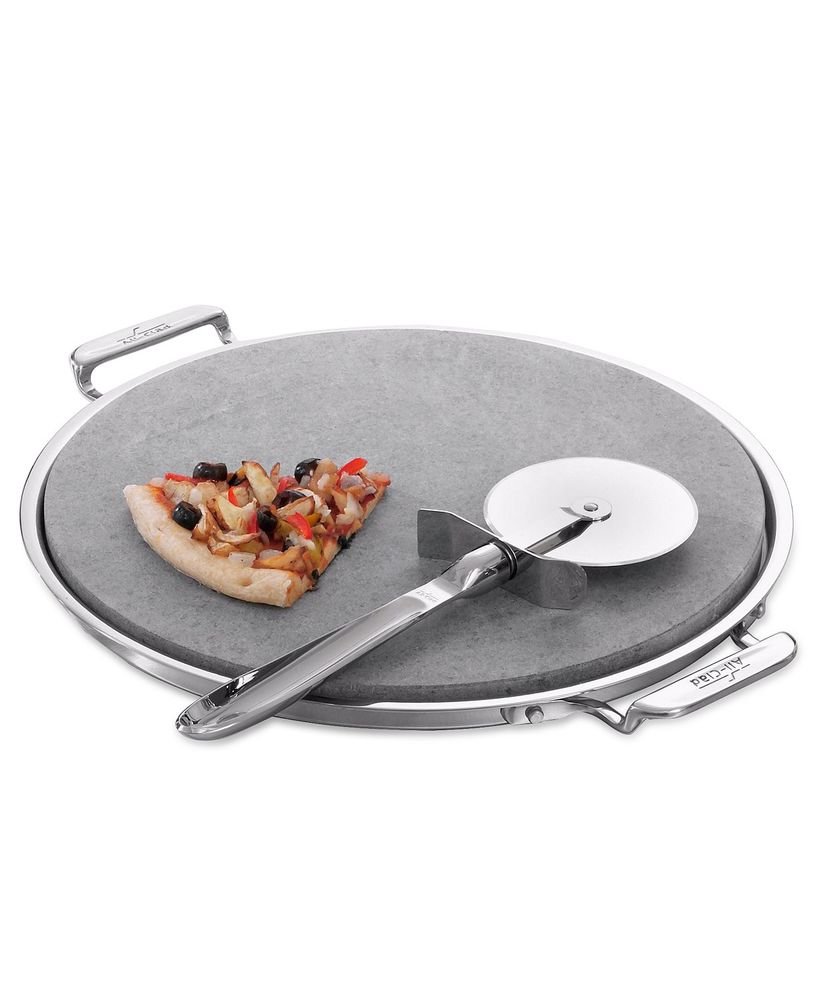 Throw a Pizza Party
Nothing says party like a big pizza pie—whether it's for a large crowd or just you and your beau. Take pizza night over the top with a pizza stone. The stone traps and disperses heat for a perfectly crisp crust. And it's not just a one-trick pony, a pizza stone can be used to bake cookies, whip up quesadillas, or help regulate the temperature of your oven.
All-Clad pizza stone set, Macy's
Keep Things Chill
Save room—and trips to—in the fridge by registering for a wine chiller, a tool every host and hostess should have on hand for a dinner party. The sleek metal chiller keeps wine cool, and is pretty enough to leave out on the bar or your table full-time.
Nambe 7-inch wine chiller, Macy's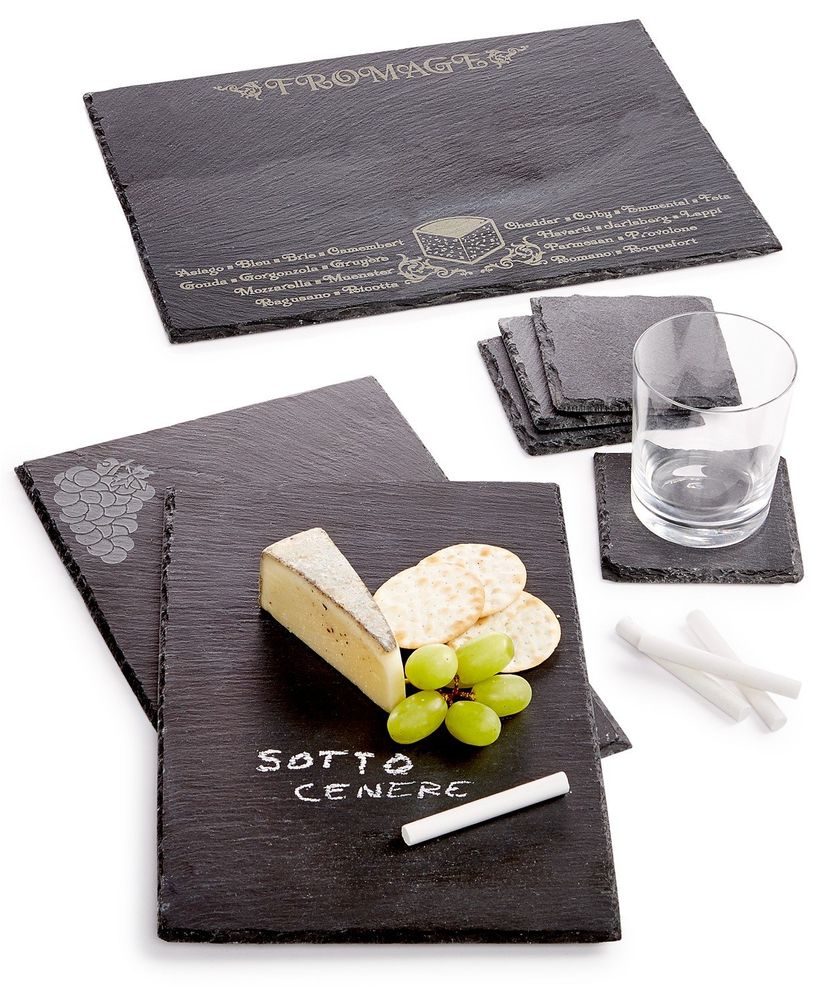 Get a Little Cheese-y
Nothing goes better with wine than cheese—and this cheese board set offers the chance to serve a whole lot of varieties, without any confusion. Label your gouda, cheddar, and goat cheese using chalk, or rely on the featured etchings to explain the menu for you.
Thirstystone slate serving board collection, Macy's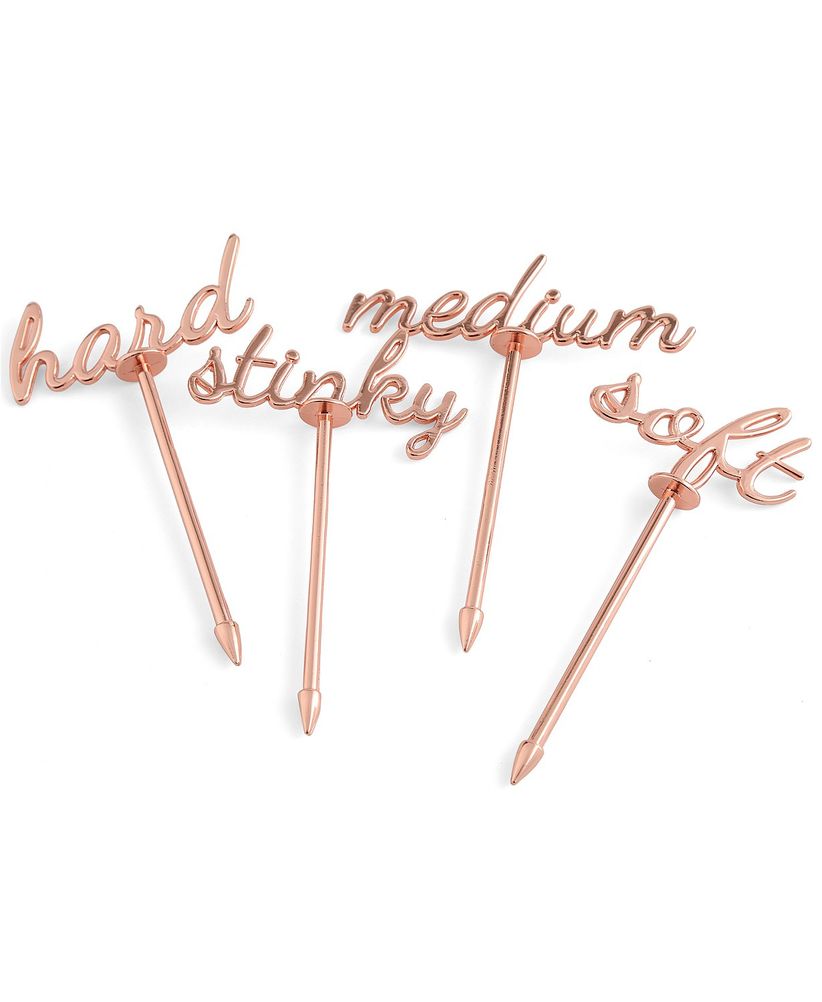 Put a Label on It
If writing in chalk isn't your thing, there is another, simpler way to label your cheeses. These cheeky markers are the perfect registry item for any cheese-loving couple. Never have your guests guess again whether the brie is soft, the blue stinky, or the cheddar hard.
Thirstystone word cheese markers, Macy's
Top Your Table
These marble bowls deserve a spot on your table—every day. Keep Himalayan salt and fresh pepper in these condiment bowls, or pull them out on special occasions to serve homemade gravy, dipping sauces, and more at your surely-stunning dinner party.
Hotel Collection modern marble condiment bowls, Macy's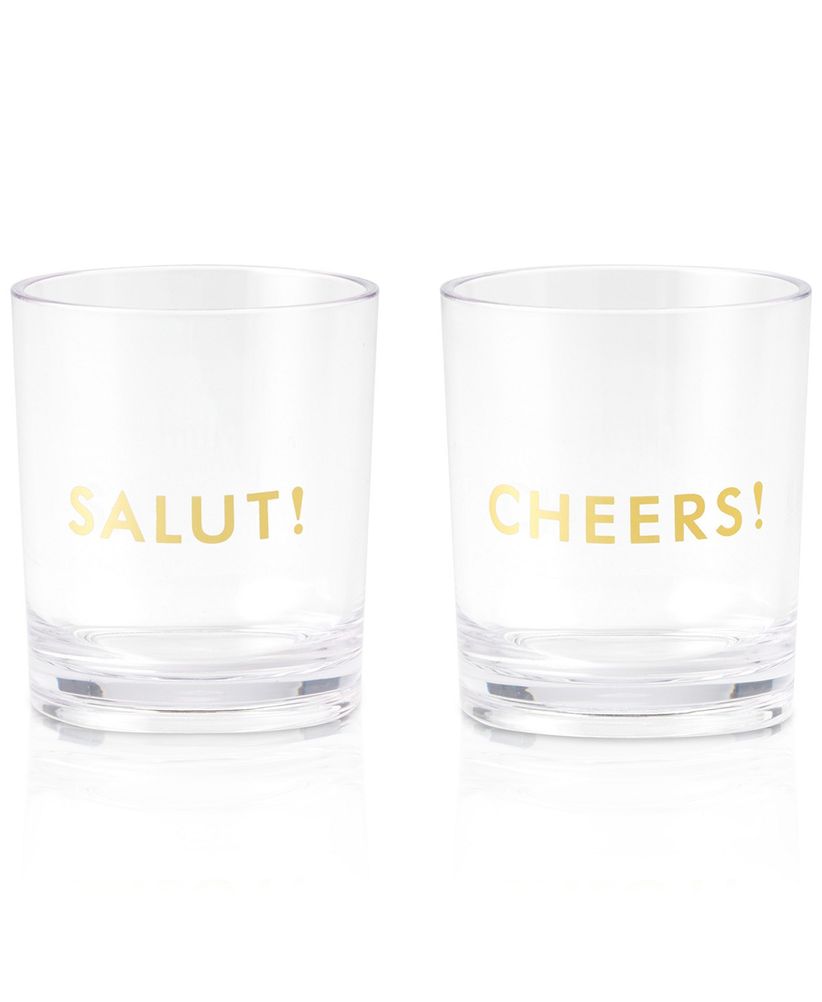 Say Cheers
Raise a toast to your guests with a pair of tumblers. And in case you find yourself speechless, the cocktail glasses will remind you of cheery salutations, in English and Italian.
kate spade new york acrylic tumblers, Macy's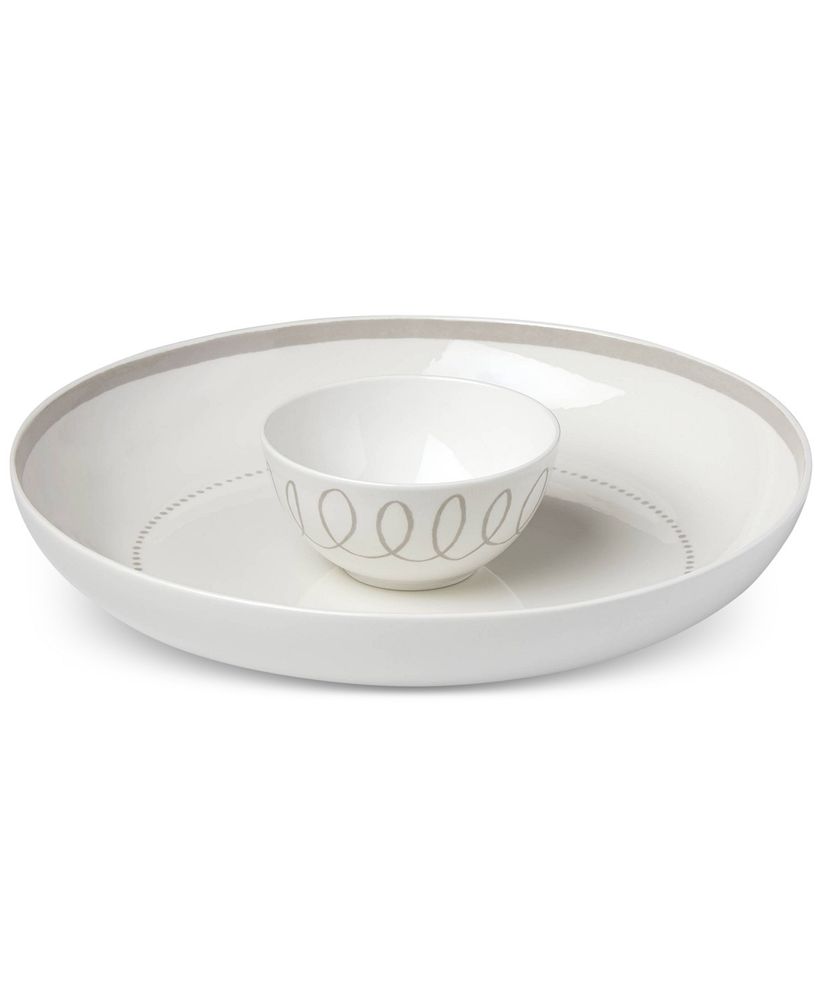 The Ultimate Chip and Dip
Whether you're serving up chips and salsa, pimento cheese and cucumbers, or hummus and pita, this chip-and-dip set makes the perfect serving vessel. With a high lip, it's easy to carry to the table without spilling—and large enough that you won't need to refill anytime soon, no matter how hungry your guests are.
kate spade new york Charlotte Street grey chip and dip, Macy's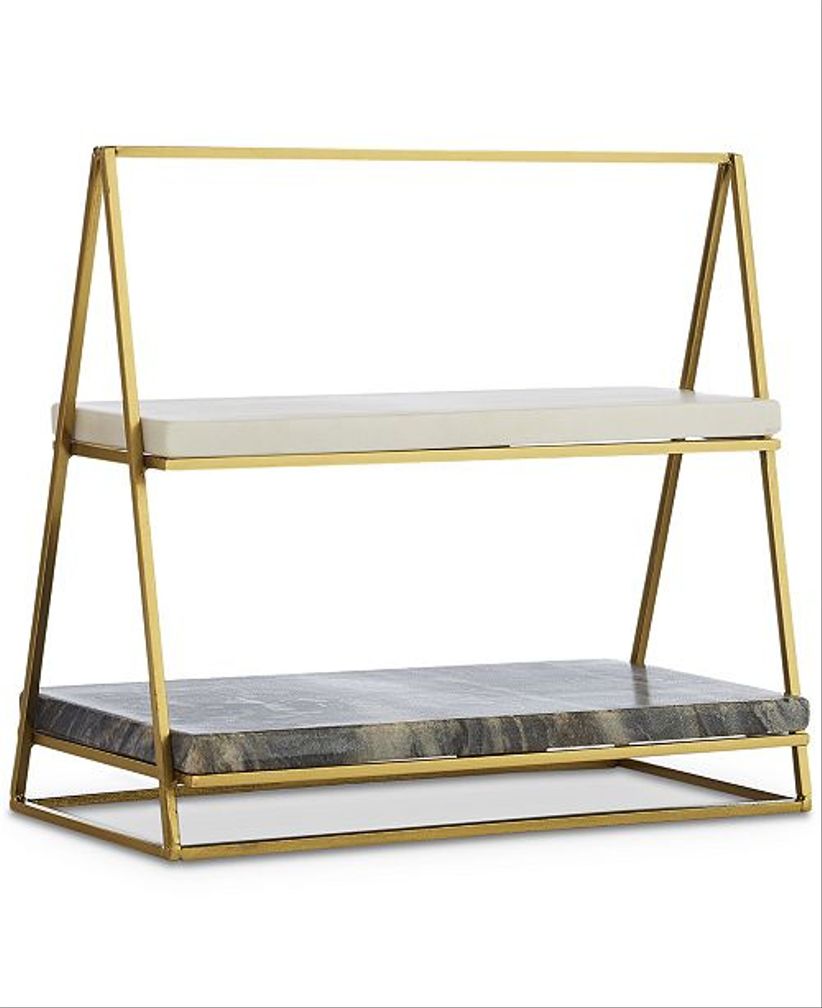 Top Tier
This on-trend server will easily impress your guests, and not just for its two-toned marble and gold coloring. This unique serving piece offers you the chance to show off small bites or desserts, and the marble shelves keep your masterpieces cool.
Hotel Collection two-tier marble server, Macy's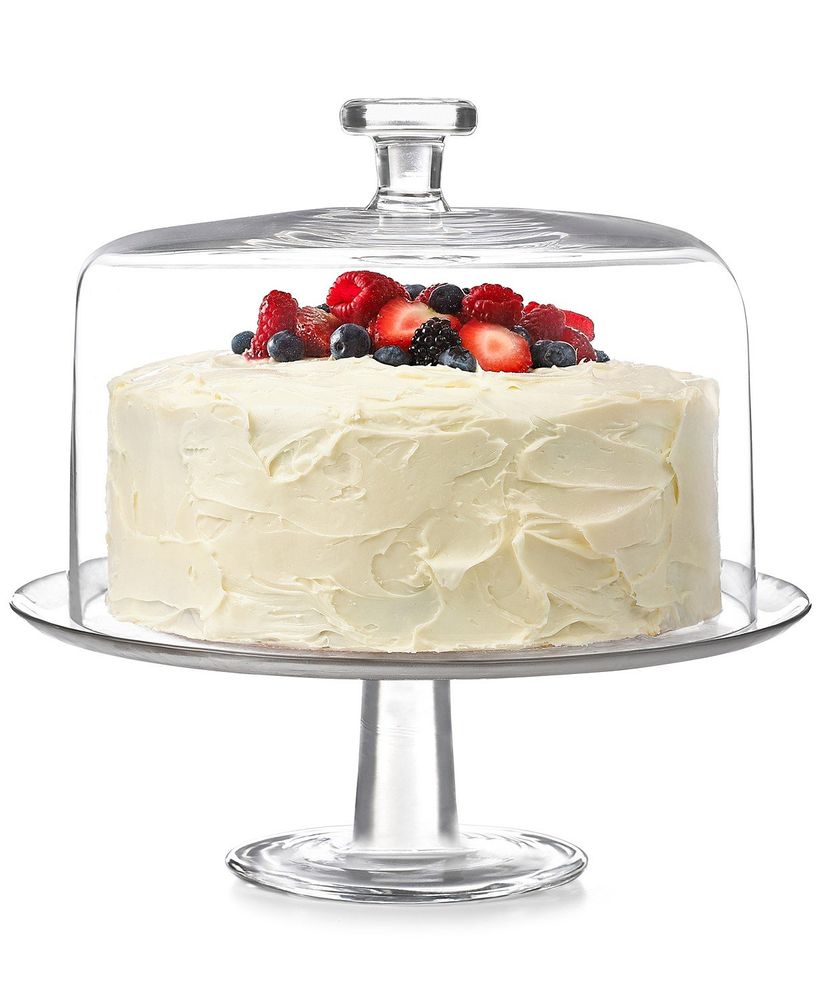 Piece of Cake
If you're the couple who was more-than-excited for the cake tasting part of planning, this is the ultimate registry item for you. A cake stand is the perfect way to make sure there is always dessert in your kitchen—and handsomely shown off, too.
Cellar cake dome and stand, Macy's