Wedding Registry Gifts for the Couple That Loves Happy Hour
If you and your soon-to-be spouse love to spend time with loved ones and enjoy a beverage or two, you'll want to register for these items.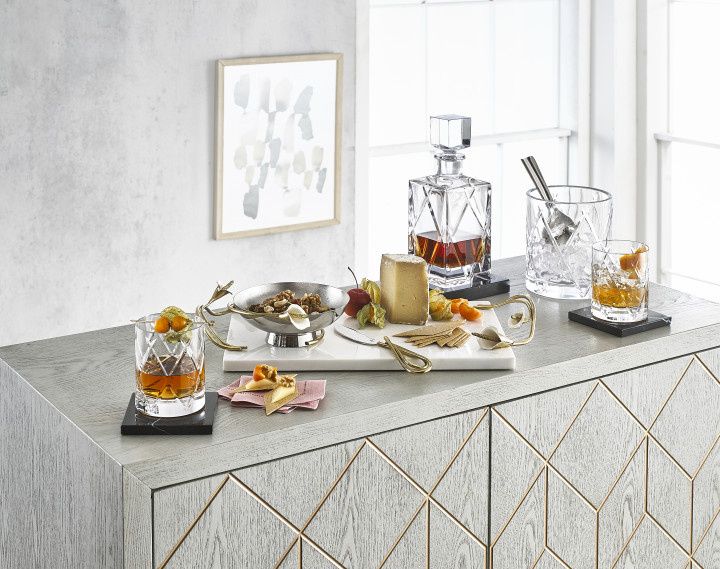 Sponsored by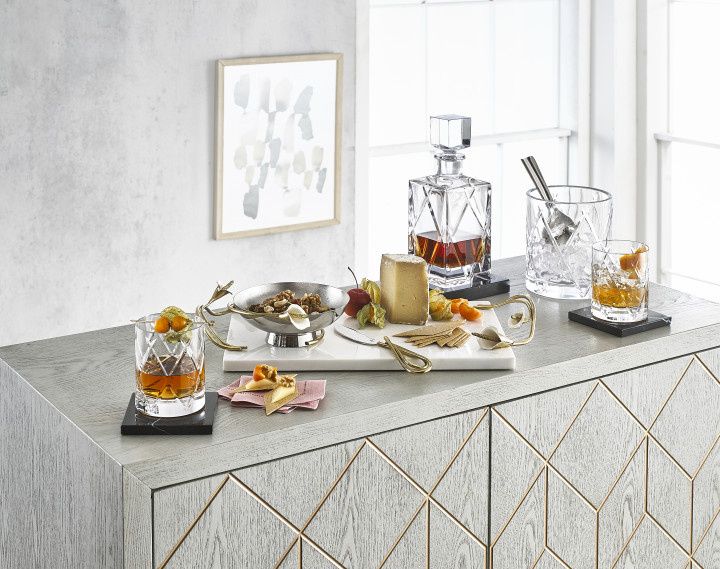 The party doesn't stop after the "I dos" are exchanged and the cake is cut. Keep the celebration going with an at-home bar that makes hosting happy hour with friends, date night pre-drinks, and movie nights a cinch. These registry essentials from Macy's bring the party to your home with the ultimate barware for serving up wine, beer, and craft cocktails.
These bar carts, cocktail shakers, glassware, and more may even inspire your guests to throw you a pre-wedding "stock the bar" party.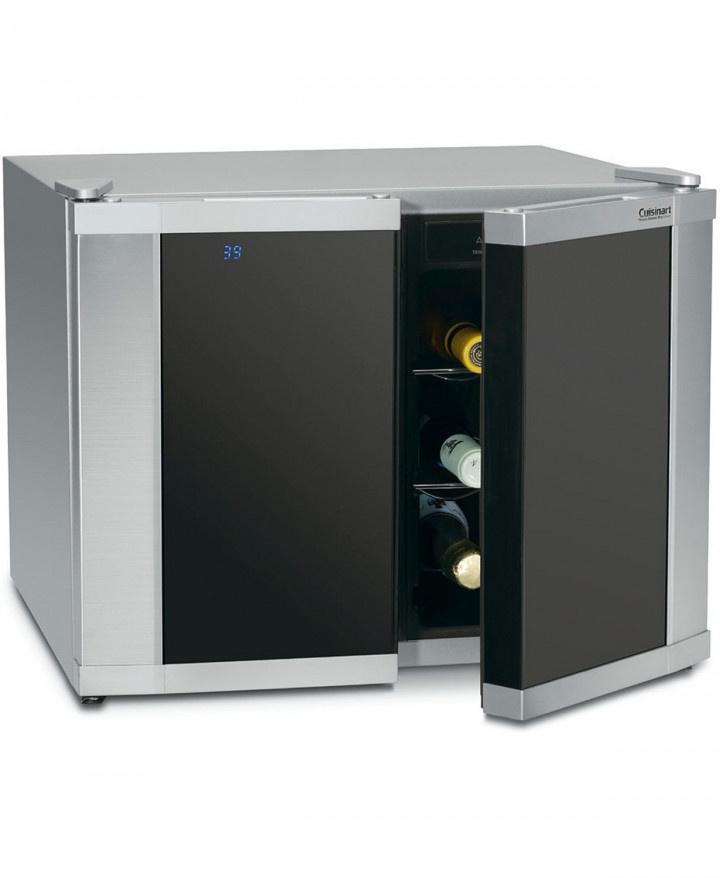 Wine Cellar
Make sure there is always vino available—and at the perfect temperature—by registering for a wine cellar. This wine fridge stores 12 bottles so reds and whites are kept at their ideal temperatures to draw out rich notes and distinct flavors.
Cuisinart dual-zone wine cellar, Macy's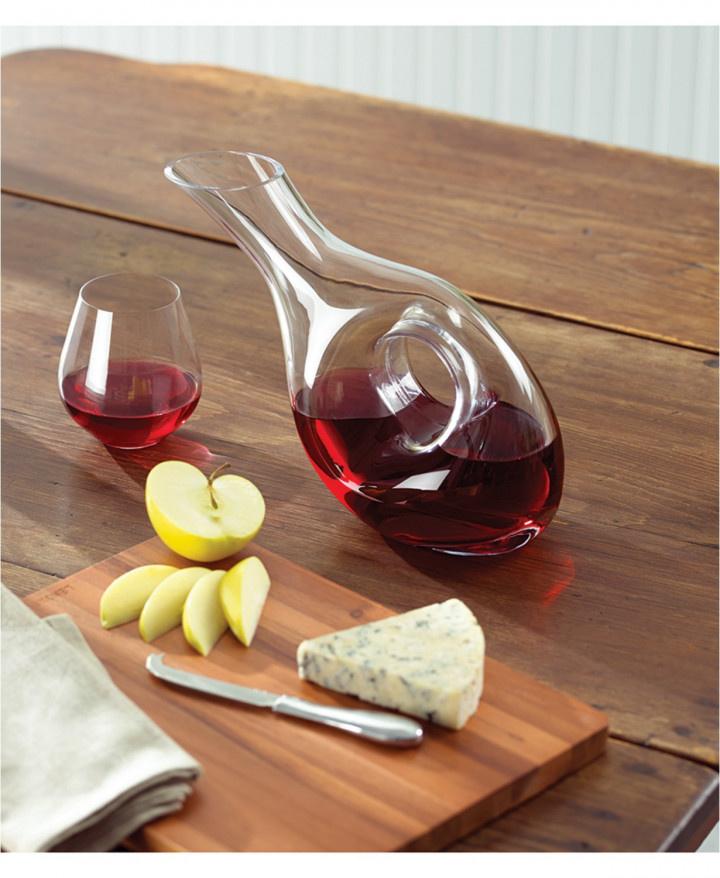 Wine Decanter
Of course, the next step in making sure you're serving the perfect glass of wine is giving your reds a chance to breathe. This decanter will ensure that your wine tastes just right.
Lenox Tuscany pierced decanter, Macy's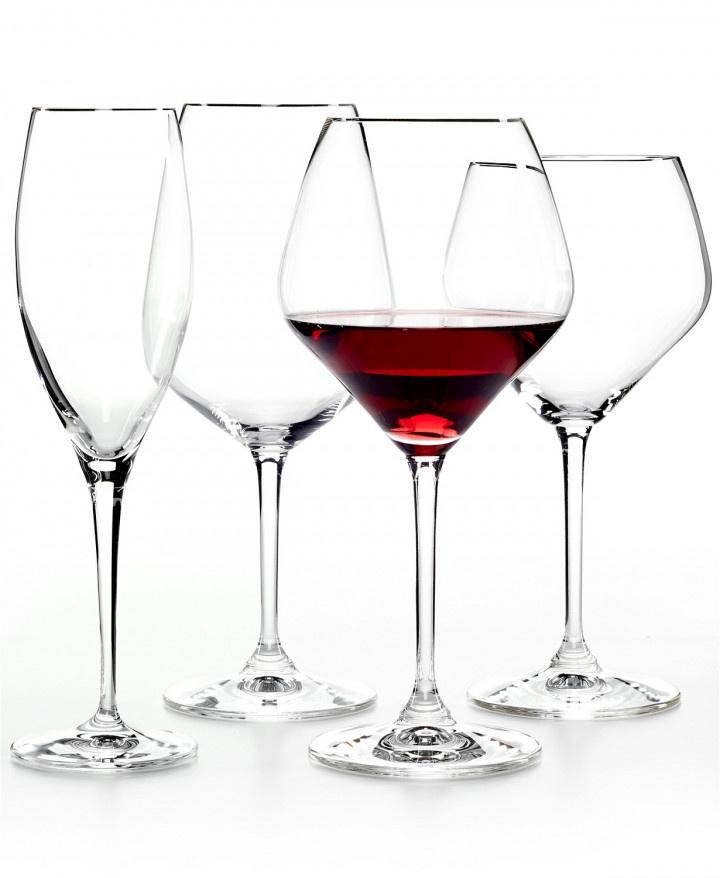 Glass Stemware
The glass you serve reds, whites, and bubblies in can make or break a wine's flavor profile. Make sure your home bar doesn't have a misstep by registering for stemware. Each glass is designed to enhance the scent and taste of your vino.
Riedel Heart to Heart stemware, Macy's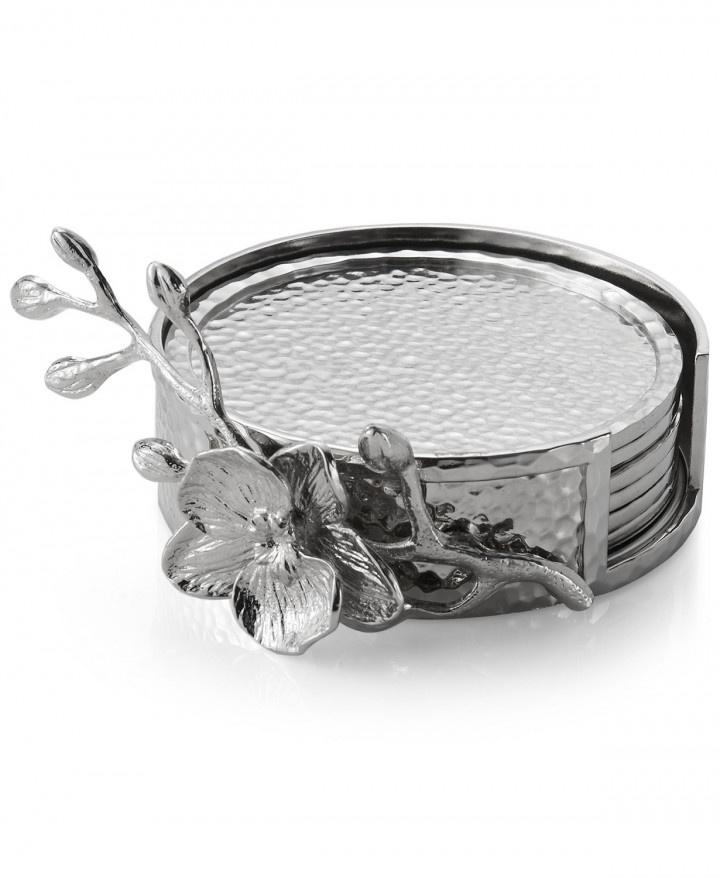 Coaster Set
If you're trying to find a clever way to get your fiancé to toss those cardboard coasters they stole from the bar, register for a 6-piece set of coasters. The nickelplate finish and stunning holder will give your coffee table or home bar a new sense of style.
Michael Aram White Orchid coasters, Macy's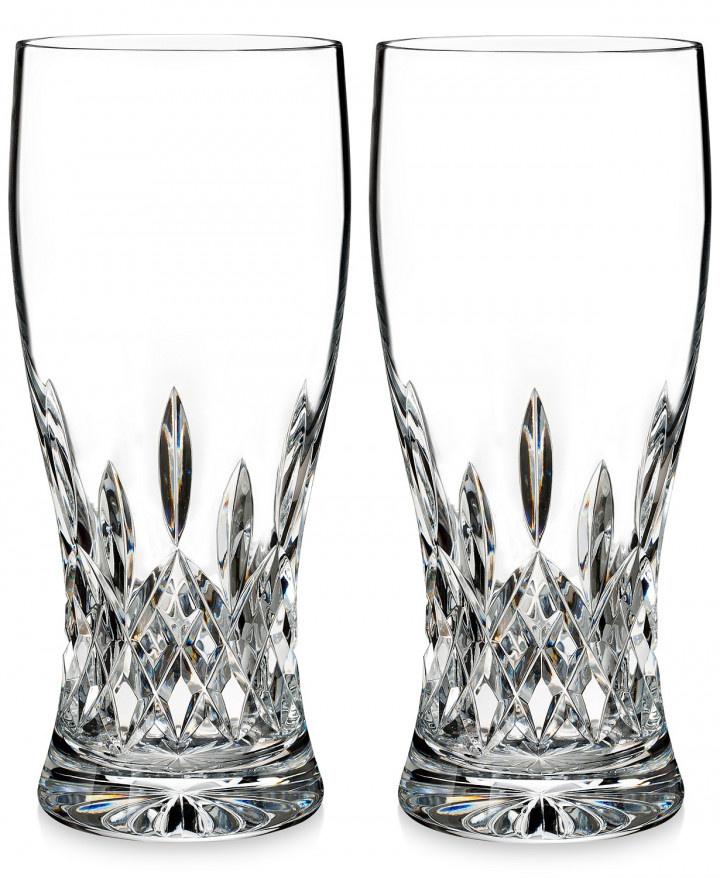 Pint Glasses
Craft beer-loving couples should be sure to have proper pint glasses on hand to enjoy their latest brews. These Waterford pint glasses are just the trick, with a sophisticated design that is perfect for entertaining (even if they're holding the cheap stuff) and optimal for getting the most flavor out of their beer.
Waterford Lismore Collection pint glass pair, Macy's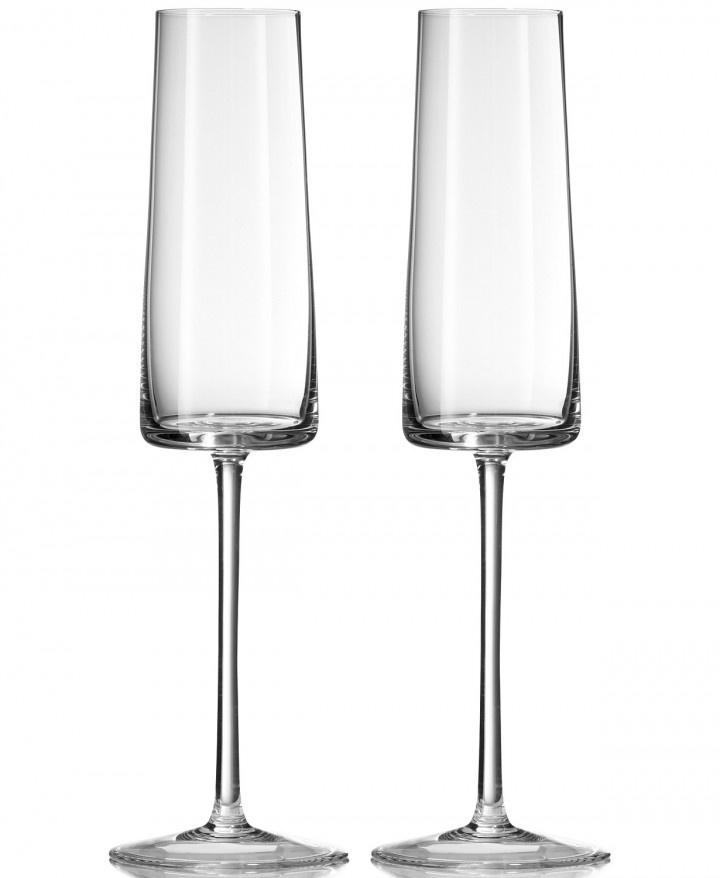 Champagne Flutes
Here's a gift you can register for to use on the big day—and forever after that. This set of champagne flutes is a classically-designed pair of crystalline flutes you'll love to raise again and again during wedding toasts. When you cheers at home with your flutes, you'll always be reminded of your wedding night.
Vera Wang Wedgewood Metropolitan Flute Pair, Macy's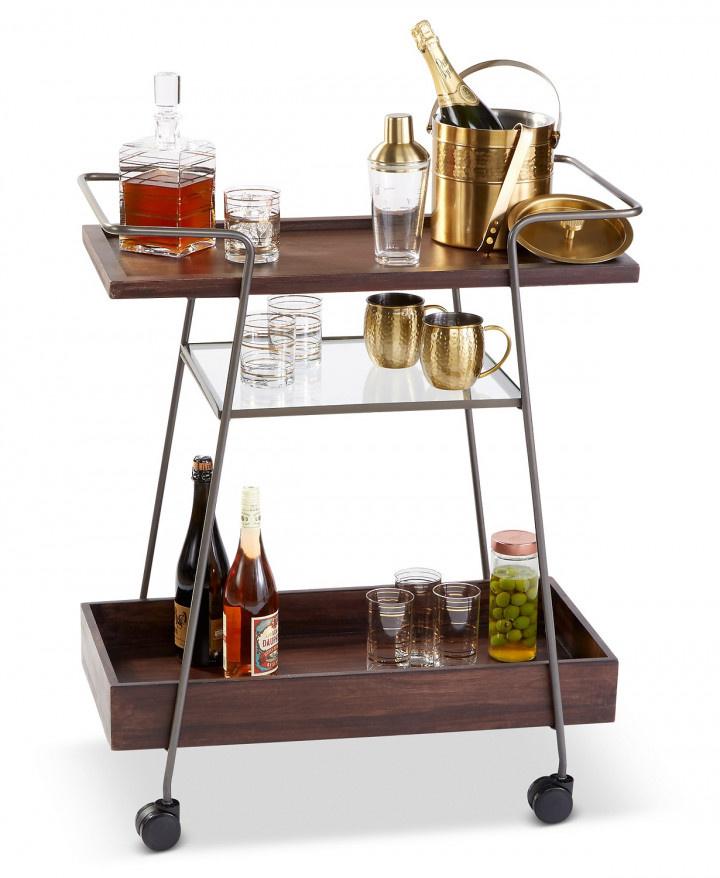 The Ultimate Bar Cart
There's no point in registering for the perfect barware if you don't have the perfect place to show it all off. Make it easy by adding this bar cart to your registry. With three shelves to store all of your glassware, mixers, bottles, shakers, and more, this sleek steel, wood, and glass cart will look smashing in your dining room or living room—or wherever you decide to roll it for the night.
Hotel Collection bar cart, Macy's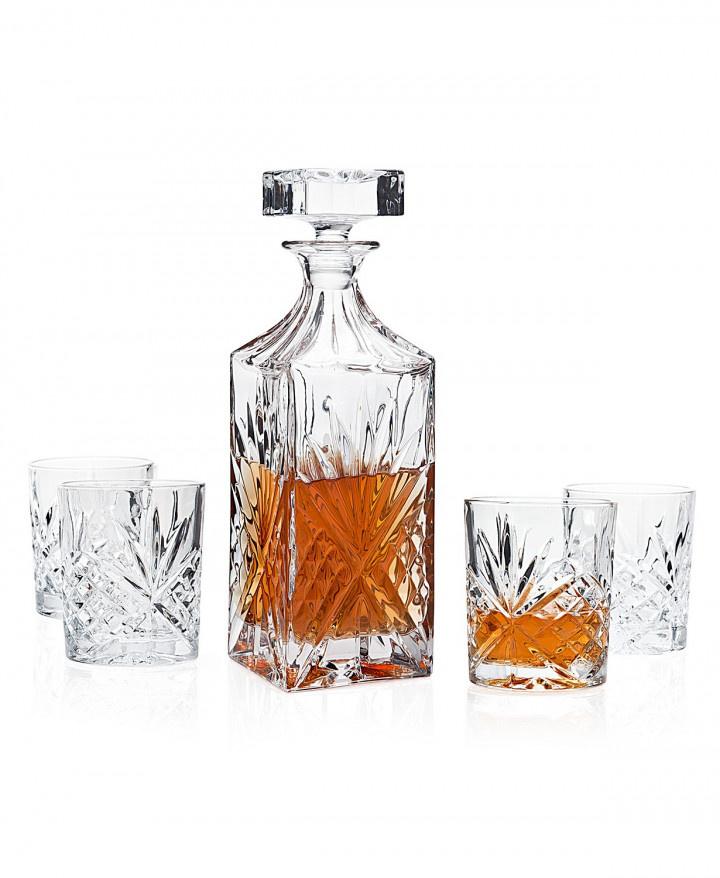 Whiskey Set
Whiskey enthusiasts will have no qualms about adding this whiskey set to their registry list. The crystal decanter and double old-fashioned glasses make for the perfect storage and display of their favorite spirits.
Godinger 5-piece Dublin whiskey set, Macy's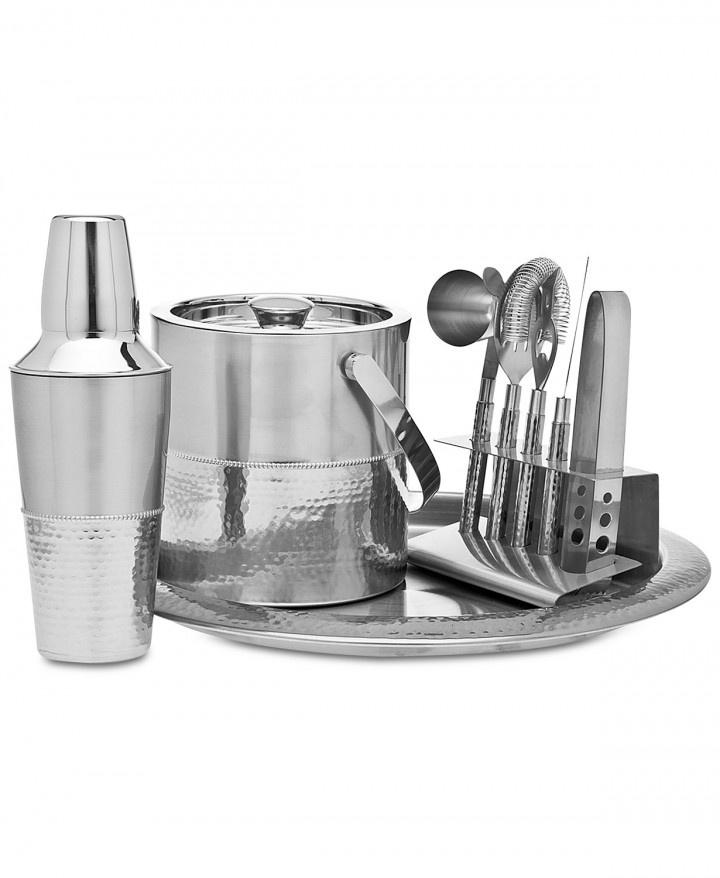 Bar Tools Set
Whether you're already expert mixologists or looking to build a new skill as newlyweds, this cocktail set is a must-have for any at-home bar. The classic stainless steel set includes the perfect tools to serve up handcrafted cocktails at home, and comes complete with a matching ice bucket, saving you trips to and from the fridge to keep things chilled or grabbing ice for your shaker.
Godinger stainless steel 9-piece bar tool set, Macy's