9 Go-To Ways to Save Money on a Wedding
Looking to shrink your budget? These are the top ways to save money on a wedding, without sacrificing style.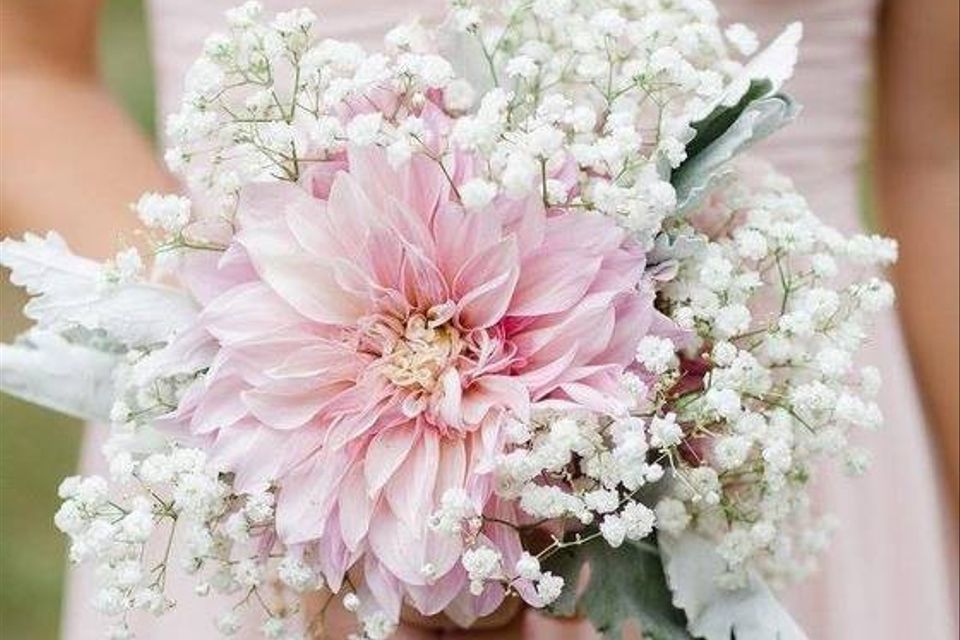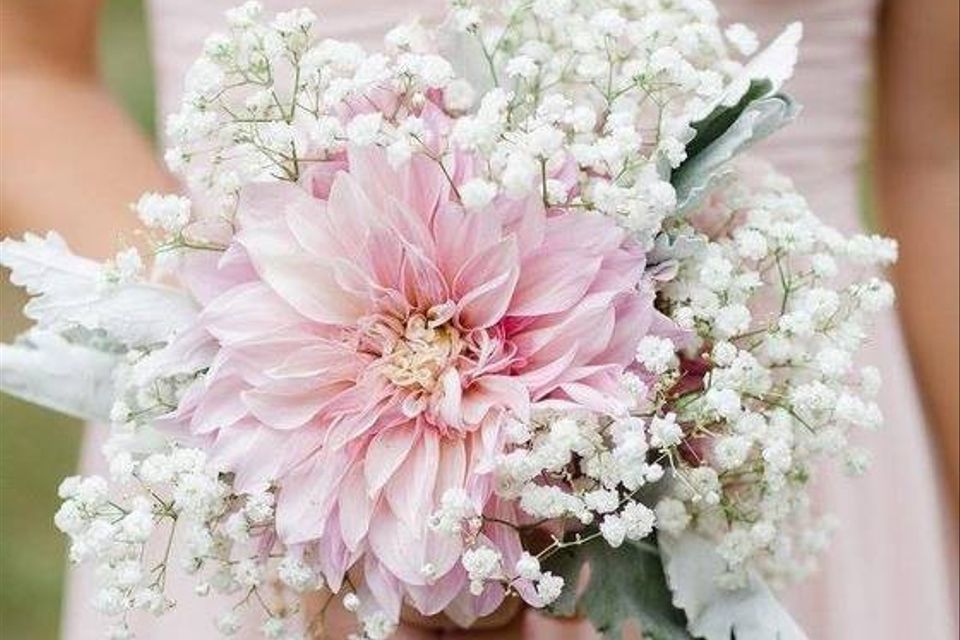 It's no secret that weddings are incredibly expensive. It seems with each passing year, the price tag keeps going up. So when it's your turn to walk down the aisle, you may want to think outside the box to come up with creative ways to save money on your wedding. These tips will help you stick to your budget without sacrificing your wedding's style or your guests' experience.
Here, we're bringing you nine ways to save money on a wedding to help you stay within budget!
Choose dress styles you love, and find ways to save.
One of the first expenses you'll likely bump up against is your wedding dress. After all, who doesn't want to hit the bridal shops the moment that ring is on their finger? It's a great idea to try on a bunch of dresses to get a sense for what you like, but there are a few key ways to save money on your wedding dress. First off, skip dresses with lots of custom or hand-sewn adornments; these gowns often come with a hefty price tag. Your options? Stick with a simpler dress without lots of decorations, or find one with minimal decorations displayed prominently, like at the neckline. Finally, if you're in love with a particular dress but it's out of your price range, look for a dress in a similar cut or with similar designs by a less expensive designer. With a little sleuthing, you can find your perfect gown at a price that works for you!
Marry on a weekday.
There's nothing that says you have to get married on a weekend. And in fact, you can save a ton of money if you don't! Think about it: when brides are booking months (and sometimes even years!) in advance to snag a coveted Saturday in June, the venue can pretty much charge whatever they want. But on a Wednesday evening? They'll be chomping at the bit to accommodate your event. If you've got your heart set on a weekend, look into having your reception at a swanky restaurant. Depending on the size of your guest list, you can actually save money over renting a traditional reception venue.
Have a micro wedding.
And speaking of your guest list, if you're looking for a way to really splash out without breaking the bank, consider a micro wedding! Keeping your guest list super small allows you to spend more per head and still have a lavish affair if that's what you're dreaming of. It'll be tough to trim down that guest list, we know, but think of the wonderful, intimate wedding you could have.
Limit your photographer's time.
One of the things you'll cherish the most from your wedding is your photos, so when you're choosing your photographer, definitely go with the one whose style speaks to you the most. To save money and since photographers usually factor the time they'll spend into their rate, another great way to save on your wedding photographer is to dismiss them right after the cake cutting. You'll end up with plenty of beautiful wedding pictures while skipping the ones of your distant relatives dancing.
Get married outdoors.
When it comes to saving money on your wedding, there's nothing like natural décor. If you're envisioning a ceremony accentuated by tons of lush flowers and greenery, consider getting married in a beautiful garden or park instead of paying top-dollar to haul all that natural beauty indoors. Or maybe you've always dreamed of getting hitched as the sun sinks below serene mountain peaks behind you—go for it! It's a great way to save tons of money on your wedding ceremony. Another option? Look for a venue that can accommodate an outdoor ceremony and an indoor reception—you'll get the best of both worlds and save a ton on transportation, too!
Work with your caterer to find ways to save.
If your local reception hotspot comes with its own catering service, you can kill two birds with one stone, but be sure to think outside the box and ask lots of questions to ensure you end up with a menu that works for your budget. One great way to save on wedding catering costs is to have an early afternoon wedding, where guests won't be expecting a sit-down dinner. Or, you could ask your caterer to prepare simpler fare, like BBQ fare with lots of yummy sauces and sides, or a taco or baked potato bar with tons of toppings to choose from.
And watch out for hidden costs, like extra table linens, disposable goods like tongs, paper towels and trash bags—go over your catering contract with a fine-tooth comb and don't be afraid to ask whether you'll be charged for those. After all, those little hidden fees can really add up!
Streamline your beverages.
Similar to the above, don't feel like you have to have a top-shelf bar at your wedding—you definitely don't! This is one of the easiest ways to save money on your wedding. Having a limited selection of beer and wine is perfectly acceptable for your reception, and let's face it—it's safer for your guests too, if they'll be driving home from your venue. Just be sure to go over things like corkage fees with your caterer (if they'll be providing the alcohol) in advance, so there aren't any surprise charges.
Save on flowers.
Flowers are an essential part of just about every wedding. But they can really add up! Most estimates indicate that flowers alone take up a whopping 8 percent of your total wedding expenses. The good news? There are lots of ways to save money on wedding flowers without having a bare-bones wedding. Once you've nailed down the color scheme for your wedding, sit down with your florist and draw up a plan. Let him or her know you're on a tight budget and see what they come up with. Then, consider mixing florals with less-expensive greenery, or combining expensive blooms with more affordable ones to add bulk and visual interest to your arrangements. And remember—it's your wedding, so if you want to go big in one area while cutting back on another, you can totally do that!
Skip the bridesmaid bouquets.
In keeping with the above, save money on your wedding flowers by getting a little creative with your bridesmaids bouquets. Especially if you have a large wedding party, you'll shell out a huge chunk of change to have them carry extravagant bundles of blooms down the aisle. Some great options to consider are beautiful illuminated lanterns or candles (safely, of course!) or a single flower or small nosegay. If you'll be ordering your bridesmaids bouquets from your florist, though, be sure to pick their dresses first (or at least the color). You could be charged extra if you change your mind and need your florist to revamp their bouquets.