What is a Micro Wedding and Why Should You Care?
Bigger isn't always better. Micro weddings are becoming increasingly popular—here's how to tell if hosting one is right for you.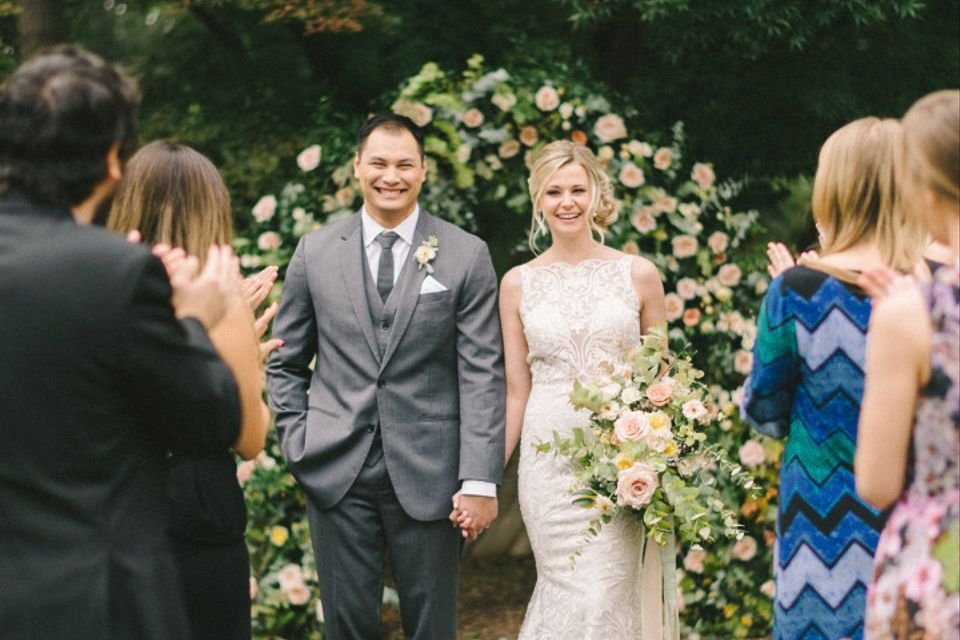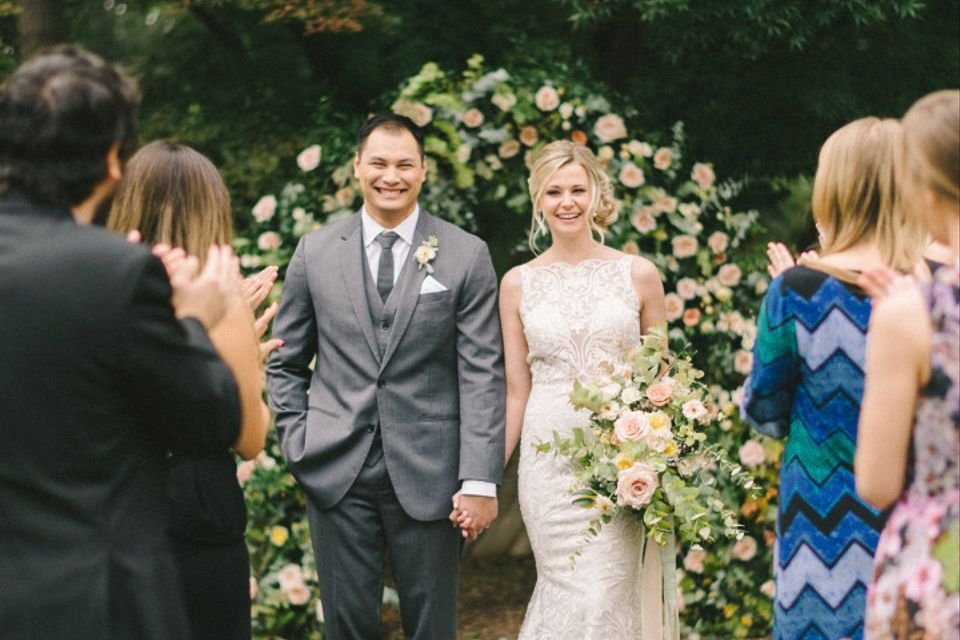 Are you dreaming of a luxurious wedding day with delectable food, full top-shelf bar, and gorgeous decorations? Those things may seem like just a dream that's way outside your budget, but that doesn't have to be the case. You just might have to cut back in one key area—your guest list.
Yep, we said it. You could take advantage of a rising trend among weddings today called a micro wedding. What is a micro wedding? We're glad you asked! A micro wedding is kind of a cross between a high-end affair and a budget one, with all the same features of a traditional wedding—a band or DJ, a venue, and even dancing—but with a much smaller guest list. Most wedding planners consider a micro wedding to be fewer than 20 people. At first, it may seem impossible to trim your expansive guest list down that far, but you might be surprised! Think about it—do you really need to invite your dad's boss or your third cousin and her four kids to your wedding? Probably not!
So, if you're considering jumping on the micro wedding bandwagon, here are some of the biggest benefits of a micro wedding that just might help you make up your mind.
It won't cost a fortune…unless you want it to.
If staying on a small budget is your top priority, a micro wedding is a great way to celebrate your nuptials without heading to the courthouse or eloping. With a small guest list, just about every aspect of your wedding can be cheaper—from food to favors and just about everything in between. Still want to splurge? Incorporate all the things that make up your dream wedding—maybe it's a couture gown or centerpieces that would make Preston Bailey green with envy. Or maybe you'd prefer a top-dollar 5-course meal to be the focus of your reception instead of dancing. The choice is yours!
It can be whatever you want it to be.
In keeping with that, when planning a micro wedding, you can really think outside the box. Getting hitched at the 18th hole of a fabulous golf course? There's no reason why you can't knock out nine holes with your wedding guests afterwards. Planning to celebrate your nuptials at a swanky restaurant in the city? Choose a Tuesday night instead of the weekend—it'll be less crowded and the wait staff will be more likely to be at your every beck and call.
You can—and should!—still register for gifts.
So you've opted to invite only 16 people to your micro wedding. Should you just skip registering all together? Of course not! Teal Nicholson, creative director of LLG Events, a luxury international event management and design firm, says, "Couples planning a micro wedding should absolutely still create a wedding registry. If people ask to buy you something, then you have an option to present them—and many people will ask! Think about an extended relative that you don't invite to the intimate day, or that can't attend— they will likely still want to celebrate you and your love."
You'll have more time with each guest.
We've all been to weddings with hundreds of guests. And chances are, you probably didn't get to speak to the happy couple for more than a few minutes, if at all. But a much smaller affair allows for more intimacy between you and your guests. So if you and your partner aren't passionate about having a huge wedding, or if the thought of exchanging your vows in front of a packed house makes you nervous, a micro wedding is a great solution!