The 21 Best Wedding Planner Books to Help Keep You Organized
These handy wedding planning books will help keep you organized on your journey to the altar.
We have included third party products to help you navigate and enjoy life's biggest moments. Purchases made through links on this page may earn us a commission.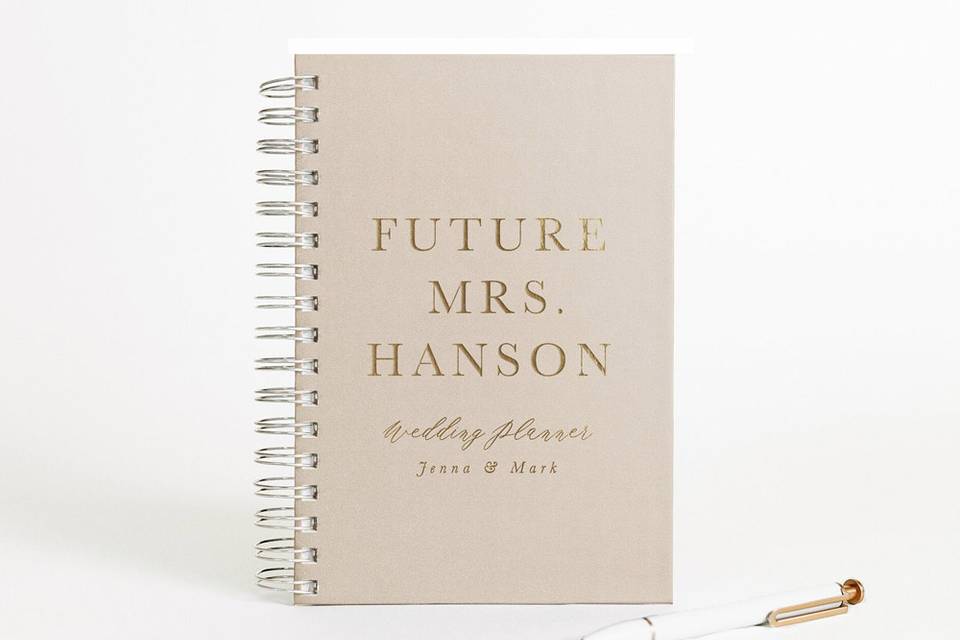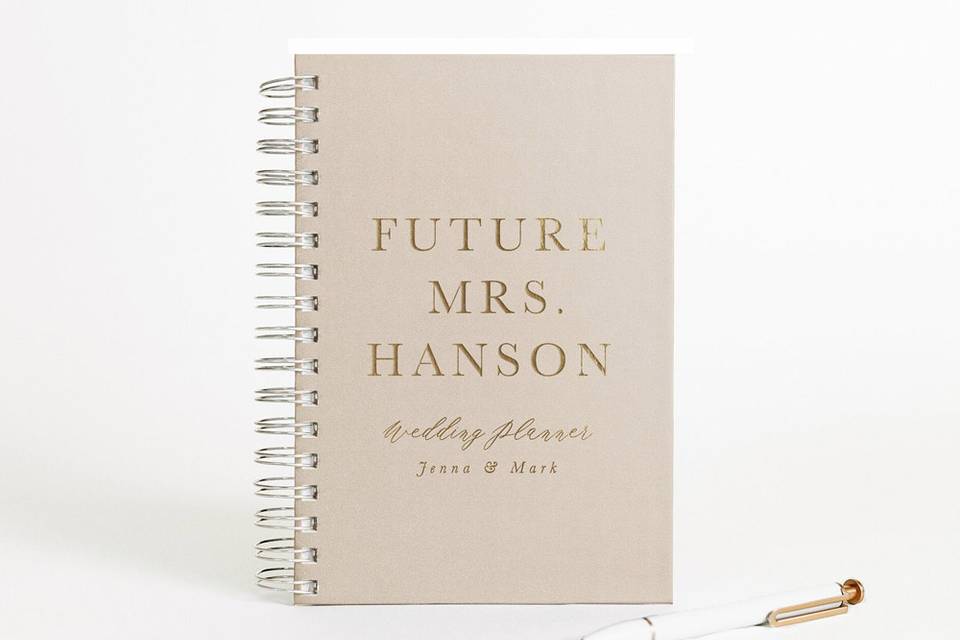 Planning a wedding is a big undertaking, but a wedding planner book can go a long way in keeping you organized and on task. From finding a venue to finalizing your guest list, sending out save-the-dates, and minding your budget, the 21 wedding planner books on this list will give you the tips, tools, worksheets, and checklists you need to dream up your big day. Without further delay, here are 21 of the best wedding planner books to get you started on your way to newlywed life.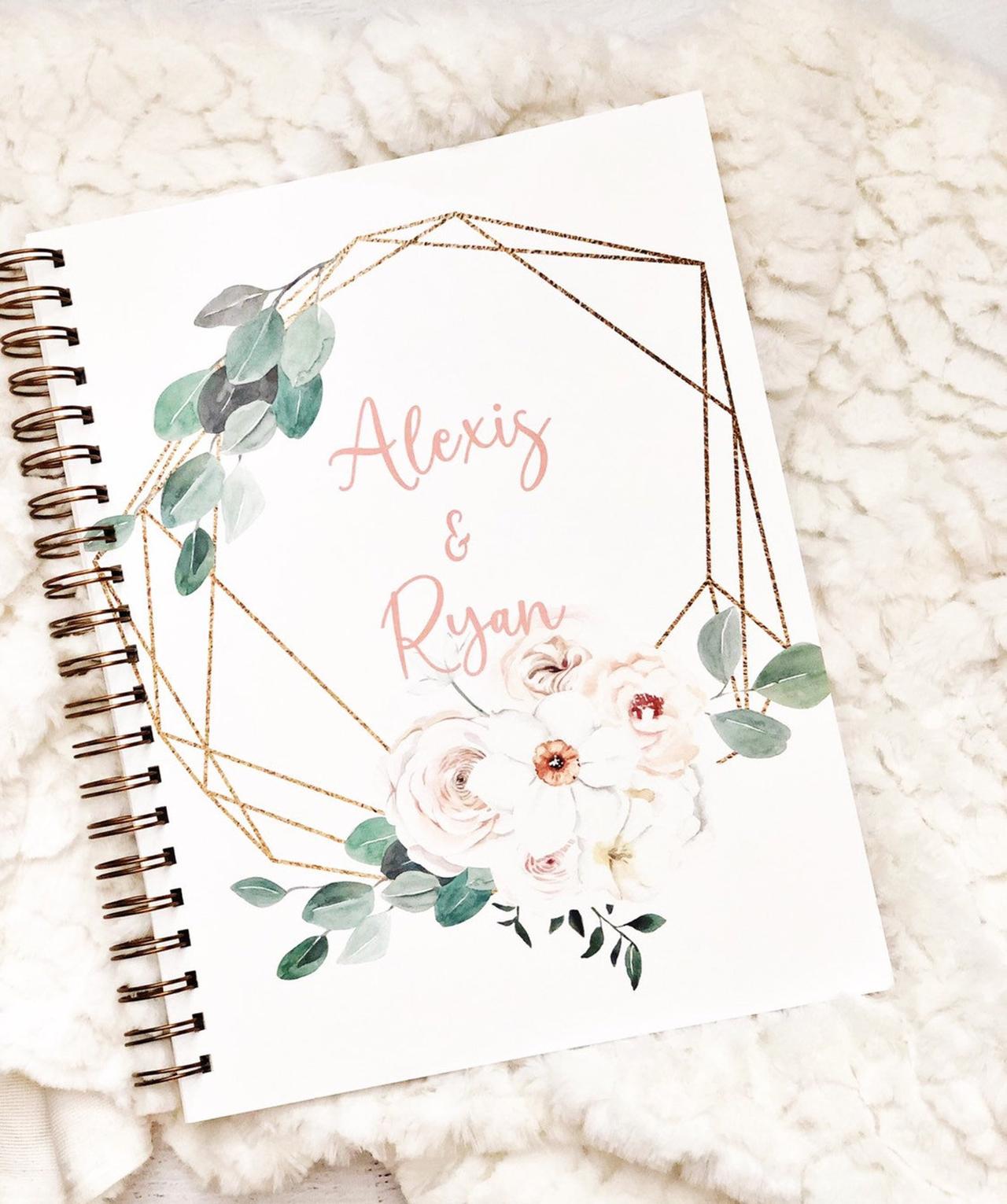 Little Planner Studio Wedding Planner Book
This personalized wedding planner book is super cute and graphic and boasts lots of smart features. It contains checklists, gift logs (genius!), contact sheets for vendors, budget worksheets, and more.
Little Planner Studio wedding planner book, from $37, Etsy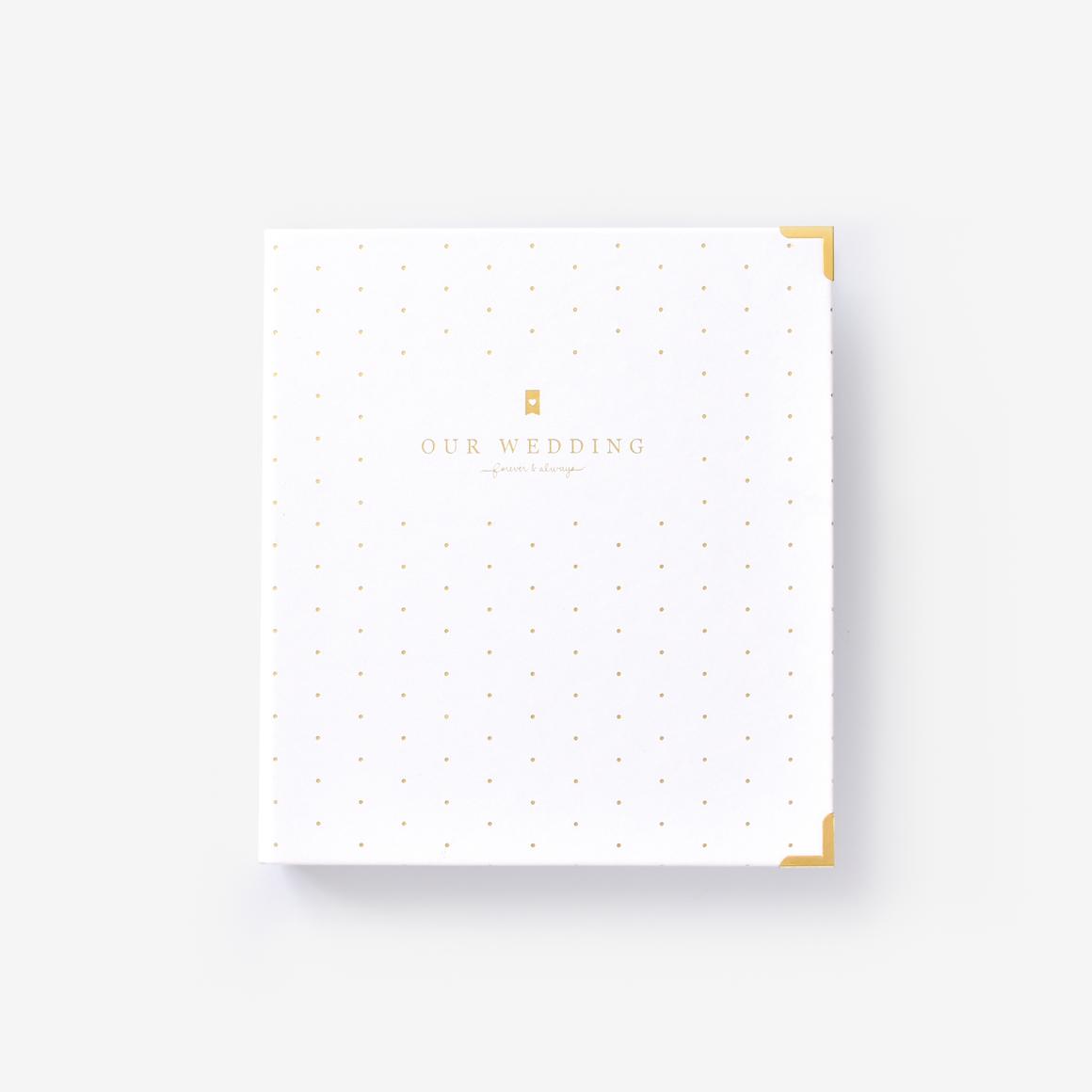 Simplified Wedding Planner by Emily Ley
It's no surprise that Emily Ley, creator of the buzzy Simplified Planners, created a wedding planning counterpart that is peak organization. Packaged in a beautiful vegan leather box, the binder includes everything from sentimental quotes and relatable advice to a wedding planning checklist and budget breakdown.
Emily Ley Simplified Wedding Planner by Emily Ley, $70, Emily Ley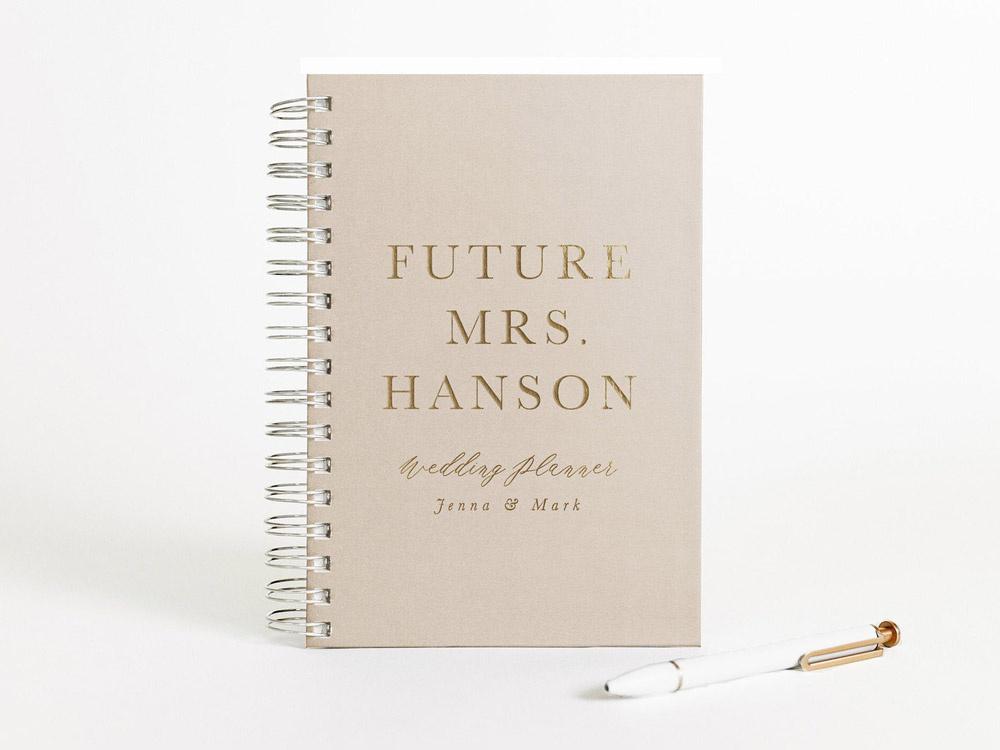 Luna Paper Company Wedding Planner
This gold foil wedding planner book is as fashionable as it is functional. With space inside for guest lists, budgets, and vendors, this wedding planner will keep you organized in style. Plus, the cover leaves space for personalization.
Luna Paper Company personalized wedding planning book, $49, Etsy
Kate Spade New York Miss to Mrs. Bridal Planner
Want an elegant planner to keep all of your details organized for your big day? This Kate Spade New York design manages to feel chic and tongue-in-cheek all at once, thanks to a blush cover, gold foil script, and the strikethrough of "Miss" in favor of "Mrs."
Kate Spade New York Miss to Mrs. bridal planner, $48, Kate Spade New York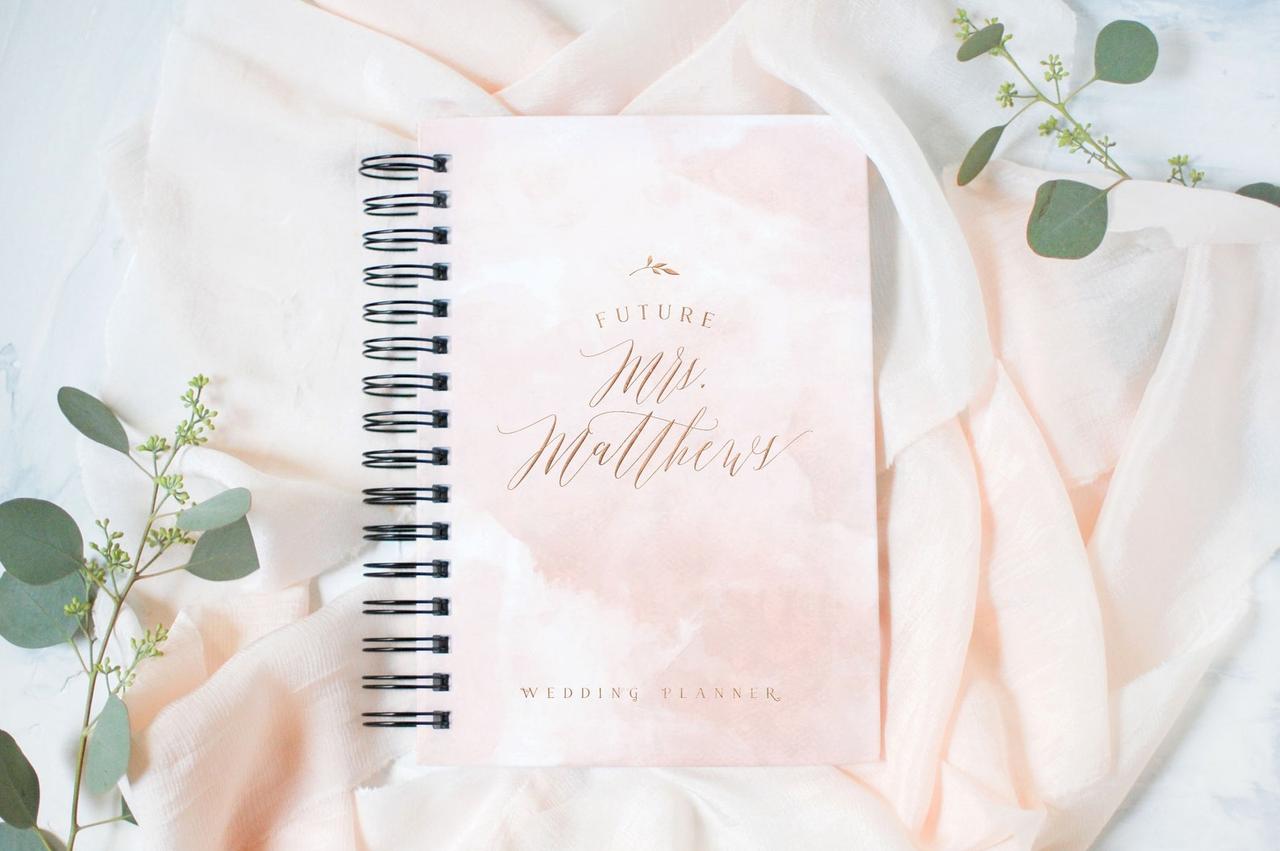 BGregory Design Rose Gold Wedding Planner
Good things come in small packages, like this 5.5- by 8.5-inch wedding planner. The blush-hued book breaks down the wedding planning process into eight helpful sections, from budget to bachelorette party.
BGregory Design custom wedding planner book, from $55, Etsy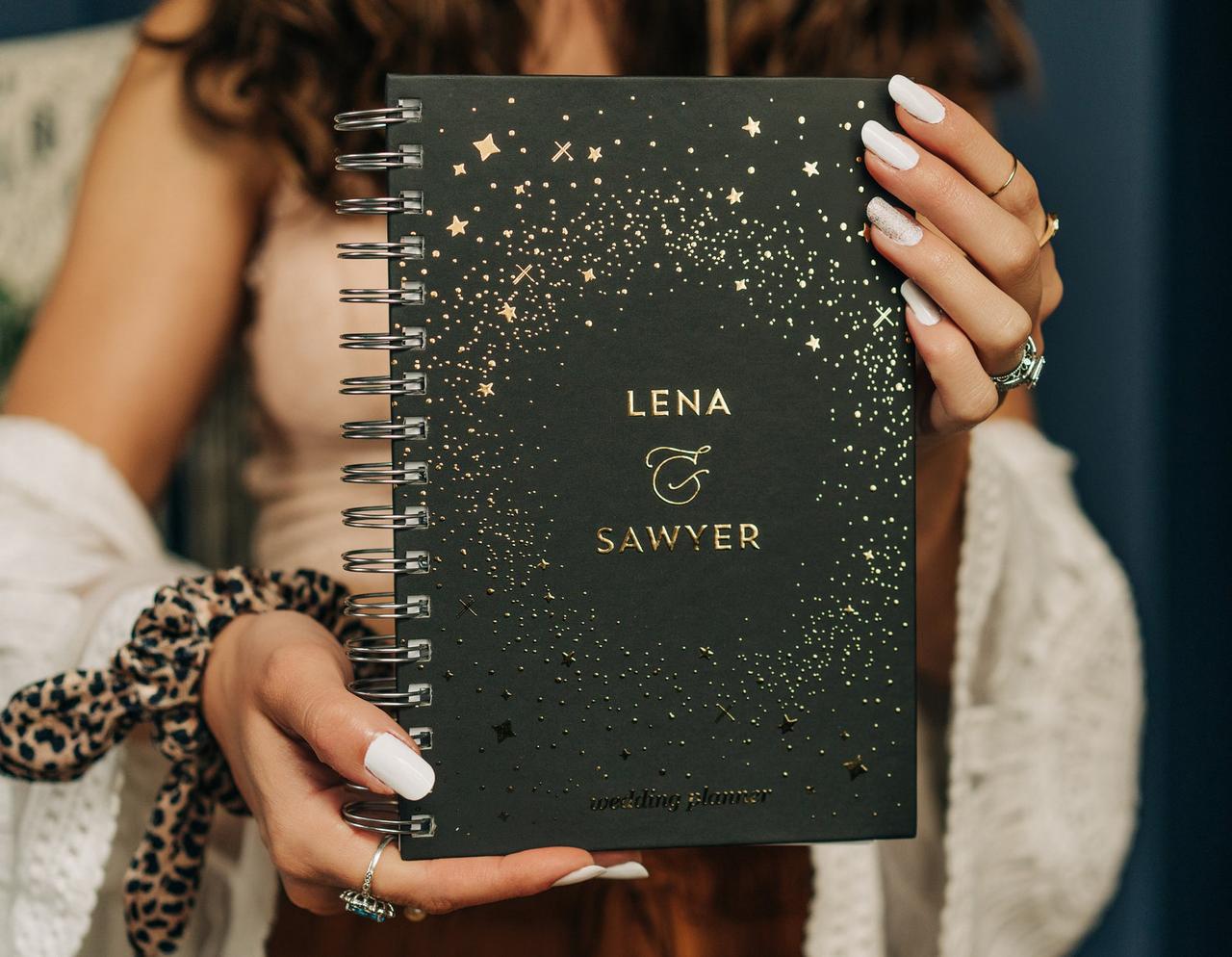 Paper Peach Shop Celestial Wedding Planner Book
If you're planning a reception under the stars, this spiral-bound wedding planner book that sparkles with gold foil stars may be just the place to jot down all of your wedding ideas and dreams.
Paper Peach Shop celestial wedding planner book, from $49, Etsy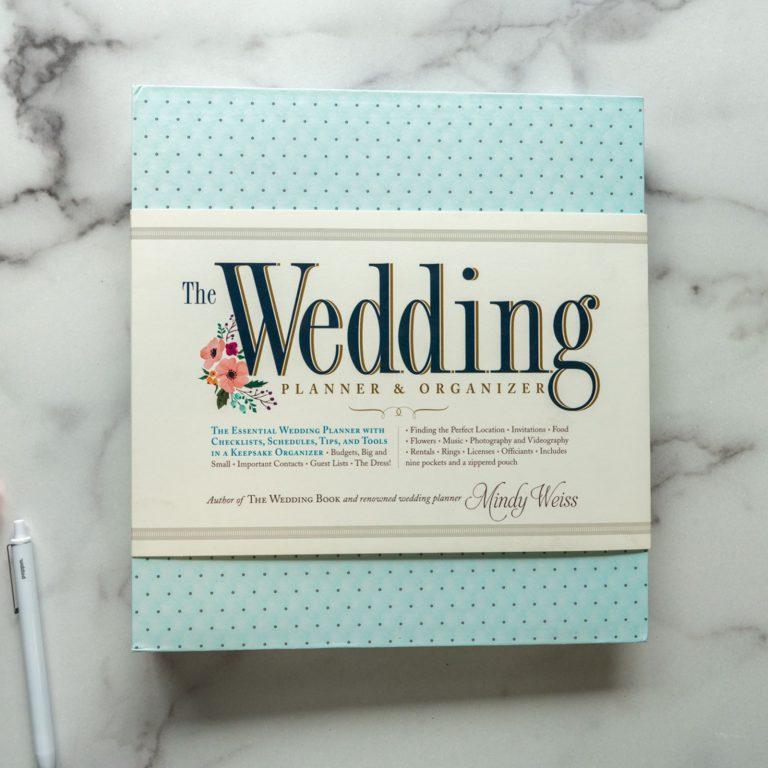 Mindy Weiss The New Mindy Weiss Wedding Planner
If you want a wedding planner book organized by someone who's been in the business for more than three decades, look no further than this manual, designed by expert wedding planner Mindy Weiss. This all-in-one organizer includes a trove of insider tips, spreadsheets, and checklists.
Workman Publishing The Wedding Planner & Organizer by Mindy Weiss, $28, Mindy Weiss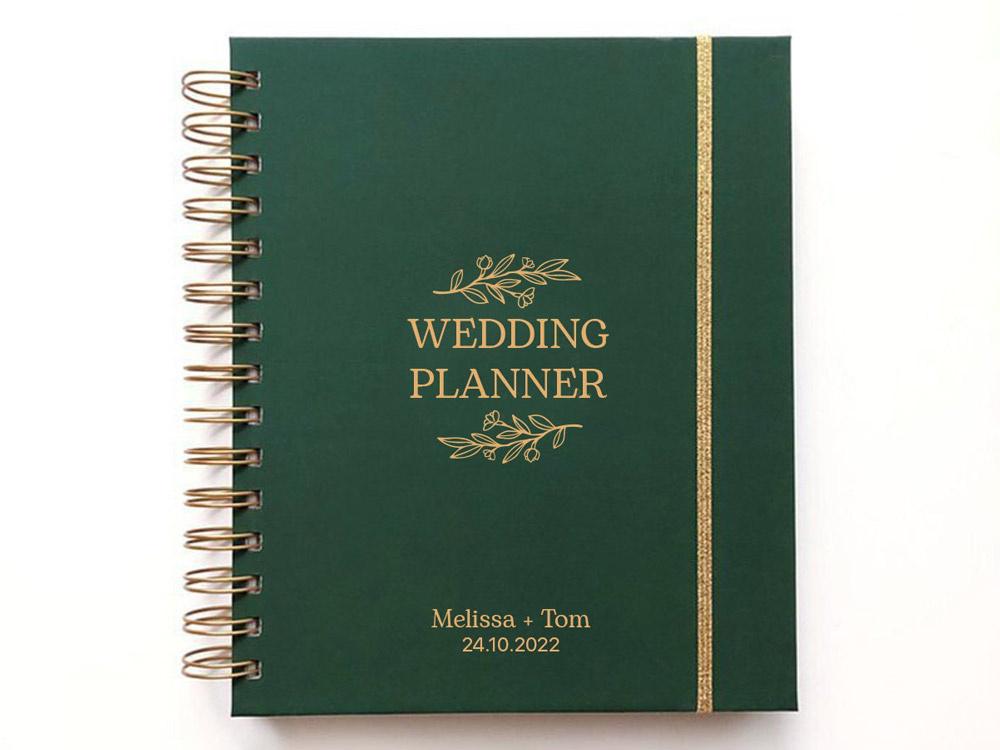 Made to Plan Green Wedding Planner
The forest green and gold color scheme of this wedding planner is a departure from the pastel colors on most of the others on this list, but we think the color combo (and customizable cover features) lend this planner a dramatic elegance. Inside, there are tons of resources, like monthly and weekly calendars, space for drafting your guest list, and table seating arrangements.
MADE to PLAN green wedding planner, $40, Etsy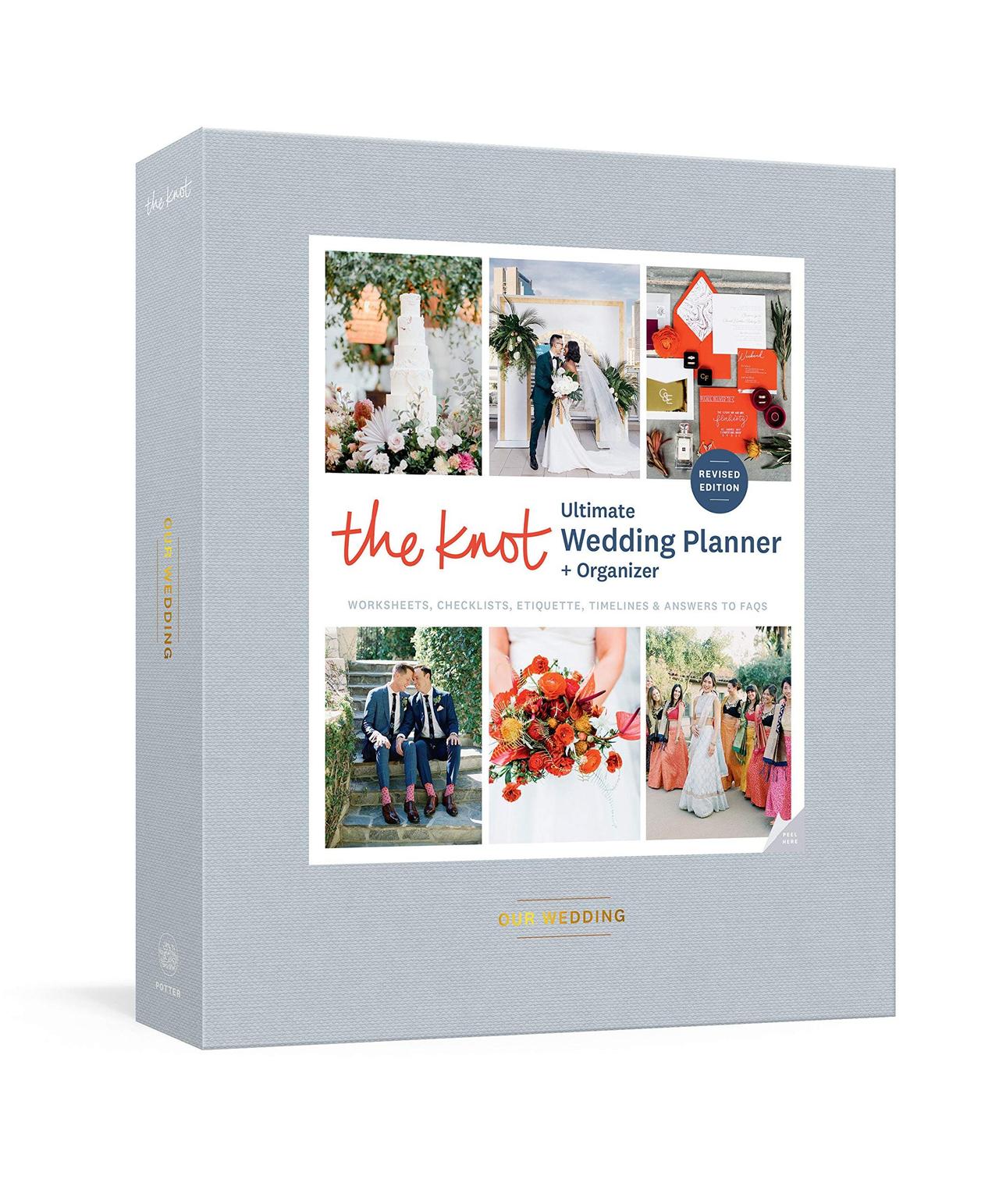 The Knot Ultimate Wedding Planner and Organizer
Helmed by WeddingWire's sister company, The Knot, this dynamic planner and organizer combines best-in-industry knowledge with inspiration for a do-it-all wedding assistant you won't want to plan without. Now updated for a wide variety of celebrations and cultures, this handy kit features detailed timelines and worksheets, visual inspiration, genius information, and inclusive ideas for modern weddings.
Clarkson Potter The Knot: Ultimate Wedding Planner and Organizer by The Knot Editors, $33, Amazon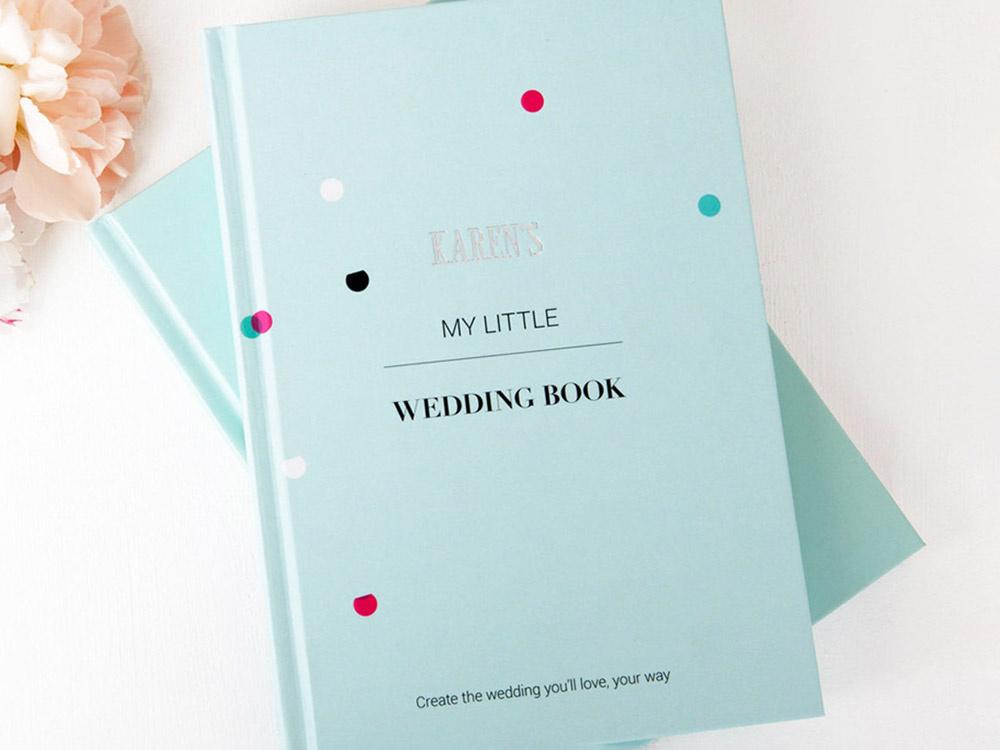 Pearl and Mason Wedding Planner Book
This feminine book delivers all you need to plan your dream day. In addition to traditional calendar pages, this package also includes resources like wardrobe help, to-do lists, and blank vision boards awaiting your inspiration.
Pearl and Mason personalized wedding panner book, from $28, Etsy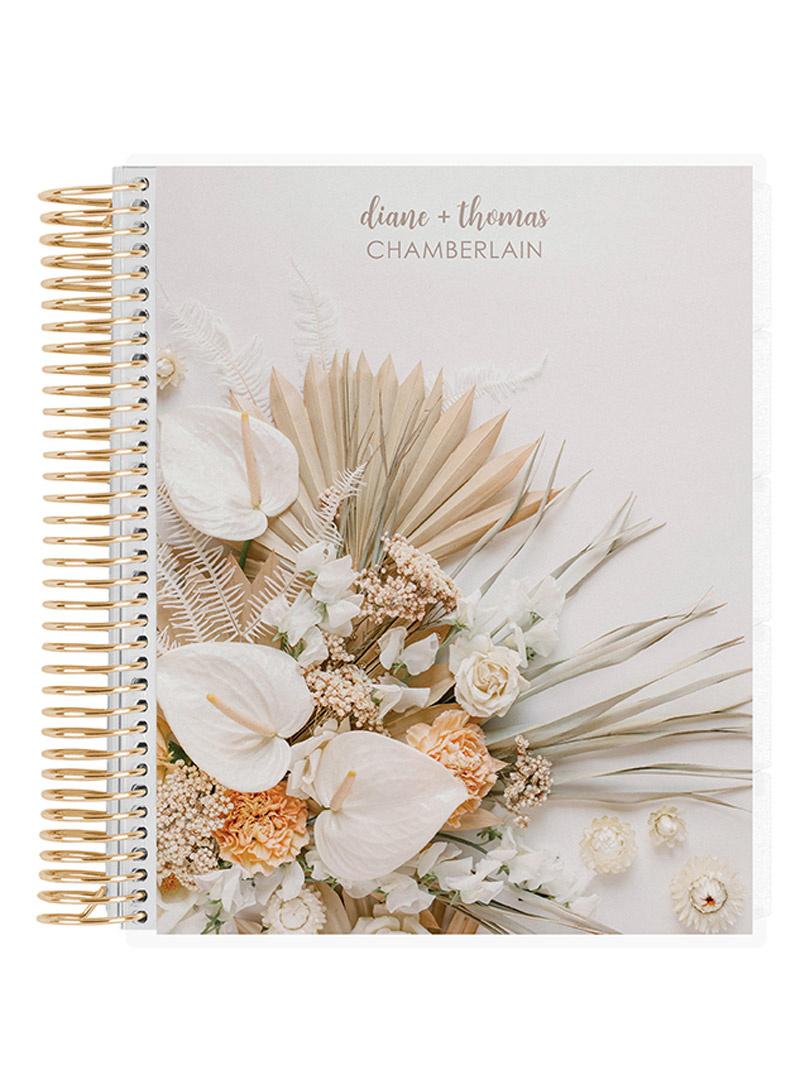 Erin Condren Green Wedding Shoes Tropical Neutrals Wedding Planner
Keep organized with this hardcover Erin Condren planner that features a customizable cover, monthly spreads, and "I Do" list pages. It also has fun extras like sticker sheets, a folder, and a handy bookmark.
Green Wedding Shoes x Erin Condren Tropical Neutrals wedding planner, $55, Erin Condren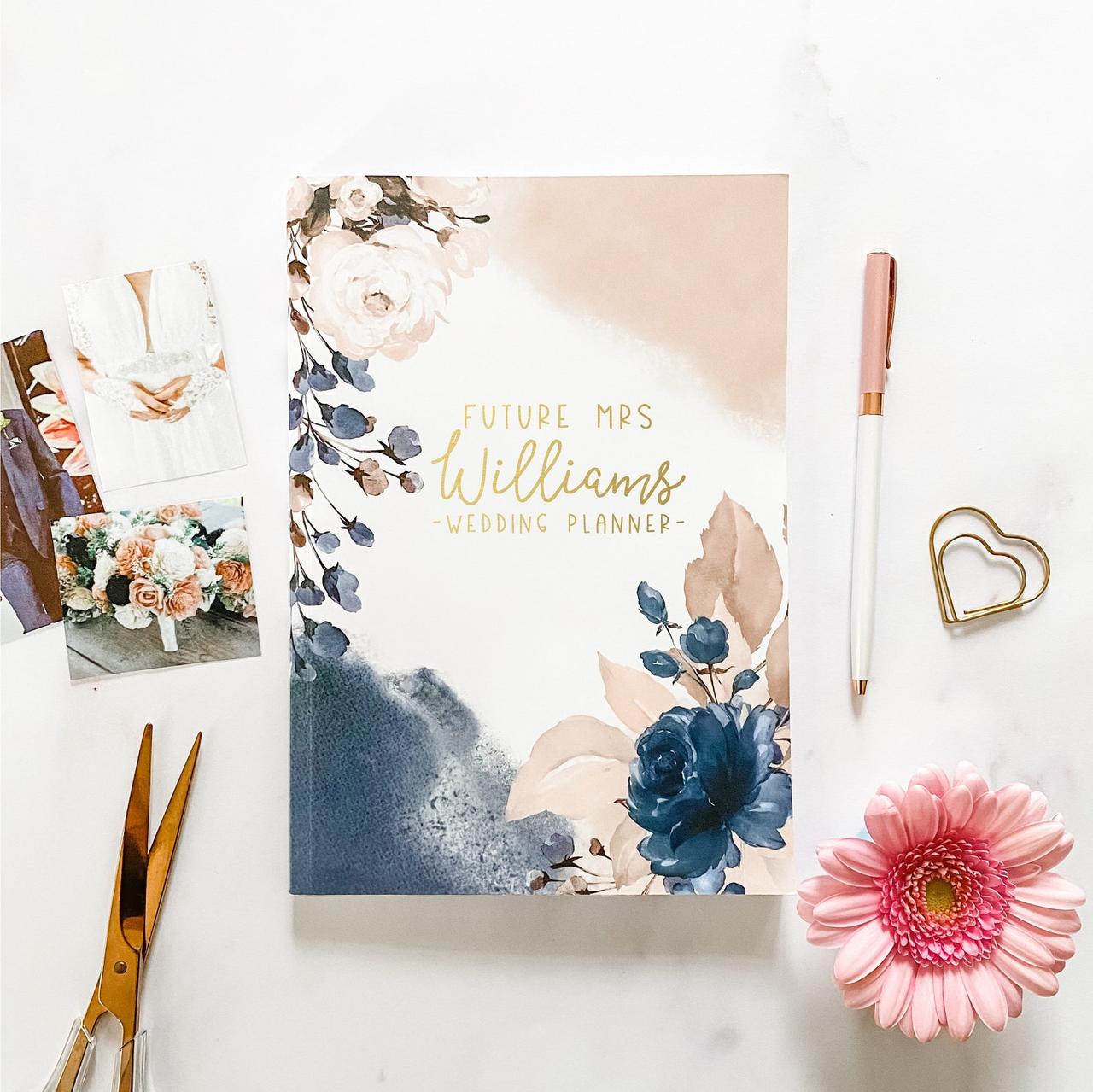 The Gift Studio Company Personalized Wedding Planner Book
From the watercolored florals to the gold foil personalization on the cover to the detailed step-by-step wedding guide inside, this wedding planner book is both beautiful and practical.
The Gift Studio Company wedding planner book, $31, Etsy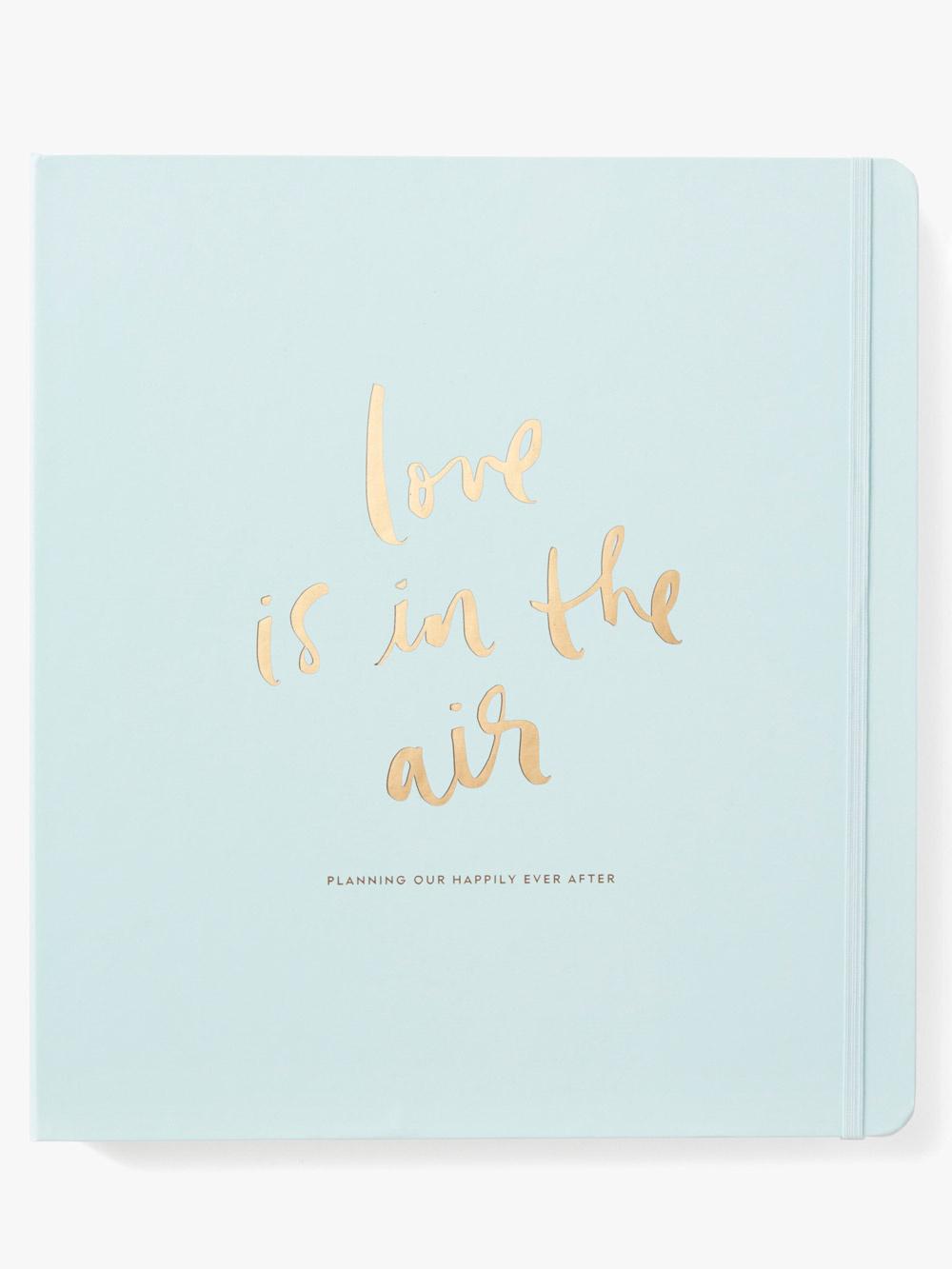 Kate Spade New York Bridal Planner
This light blue wedding planner features a hidden three-ring binder clasping 48 pages of wedding day details. Its cover shares a sweet sentiment in an elegant gold foil script and—bonus!—can double as your something blue, bringing you luck in more ways than one.
Kate Spade New York bridal planner, $48, Kate Spade New York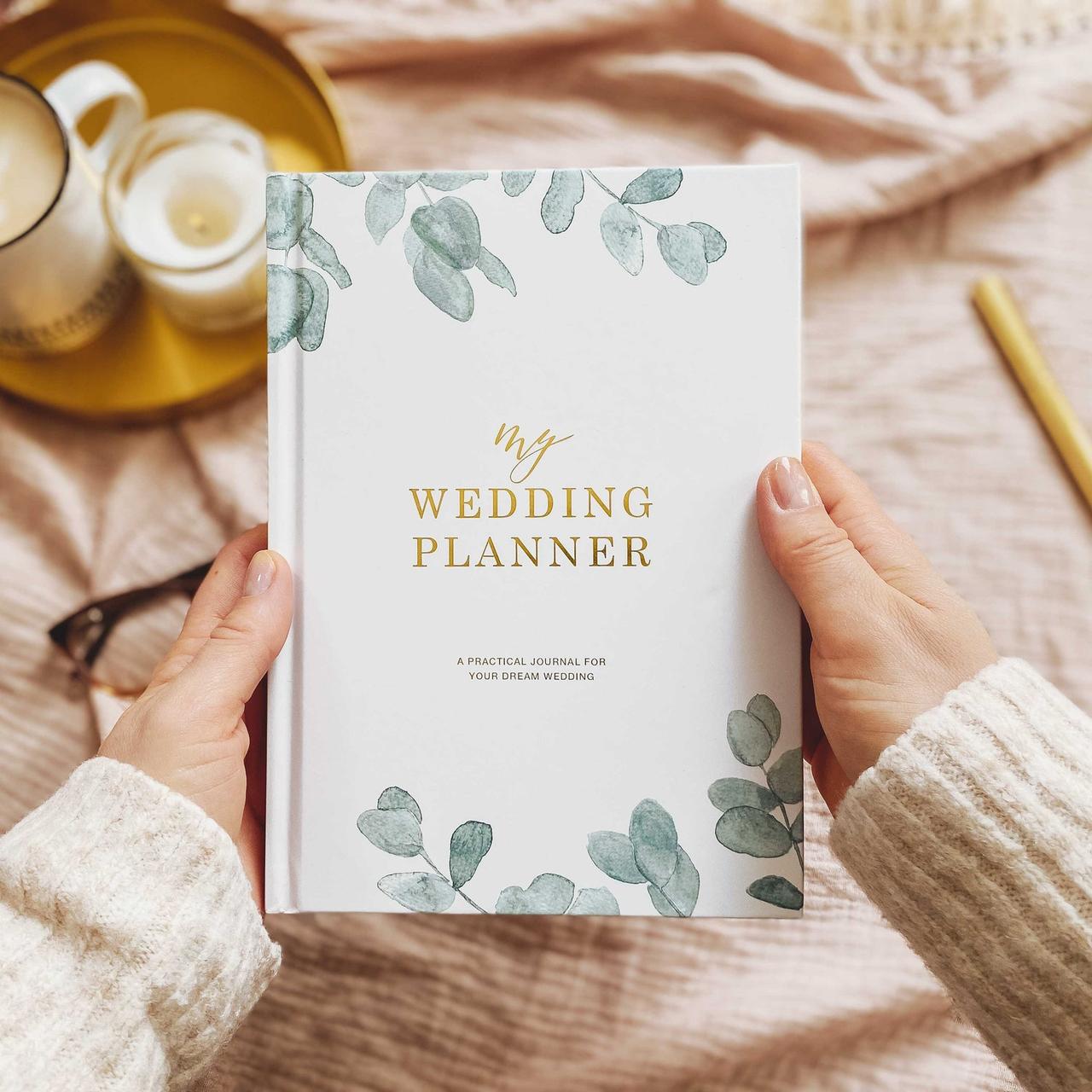 Blush And Gold Invites Luxury Wedding Planning Book
This wedding planning book is both fancy and functional, with gilded pages that are filled with worksheets, places to create mood boards, and budget planners.
Blush and Gold Invites luxury wedding planner book, $42, Etsy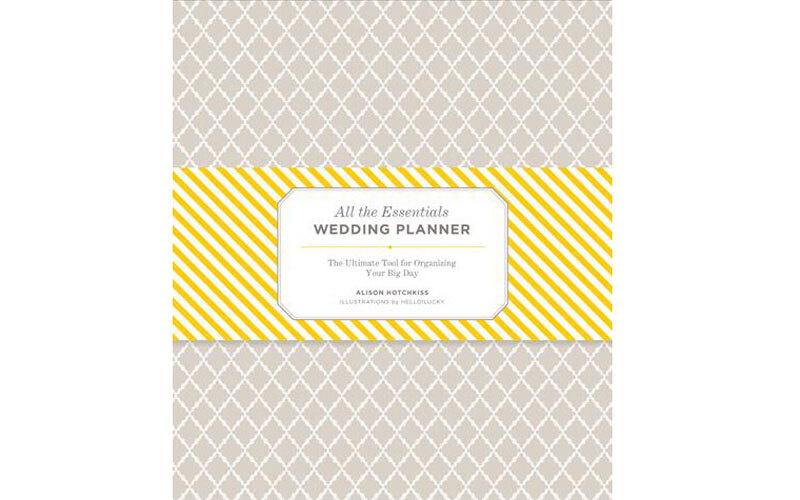 Chronicle Books All the Essentials Wedding Planner
Expert wedding planner Alison Hotchkiss wrote this wedding planning book, which she calls "the ultimate tool for organizing your big day." Inside the three-ring notebook are 176 pages of tips, to-do lists, downloads, and worksheets that will help you pull off the perfect wedding.
Chronicle Books All the Essentials Wedding Planner by Alison Hotchkiss, $35, Chronicle Books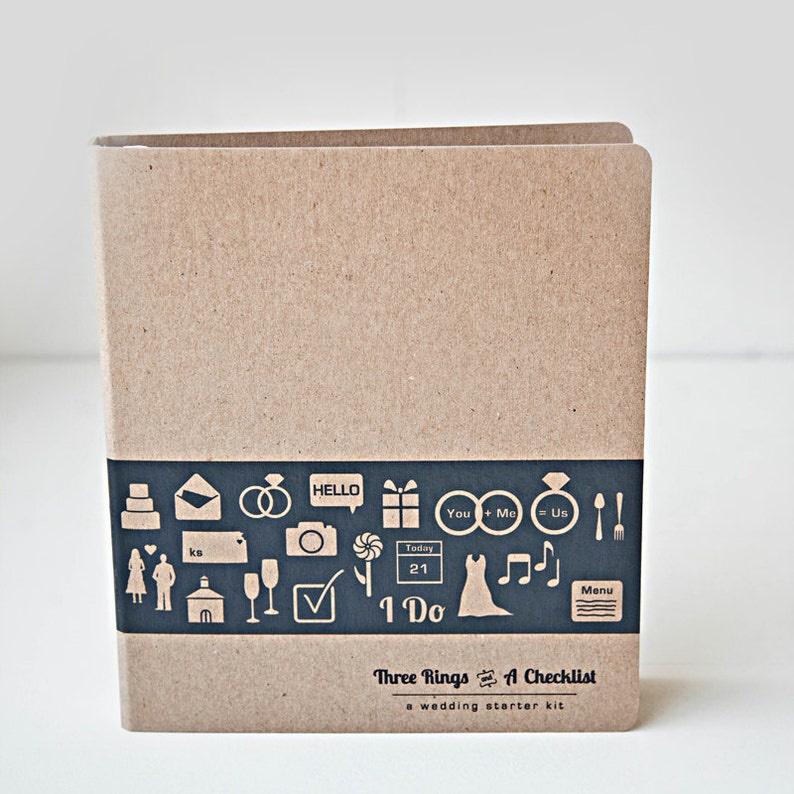 Hello Bride LLC Wedding Planner
Designed by experienced wedding planners, this binder contains 92 pages of detailed timelines, checklists, and more. As a bonus, its design allows you to insert contracts and other documents easily, helping you keep all of your wedding planning details in one place.
Hello Bride LLC wedding planner, $30, Etsy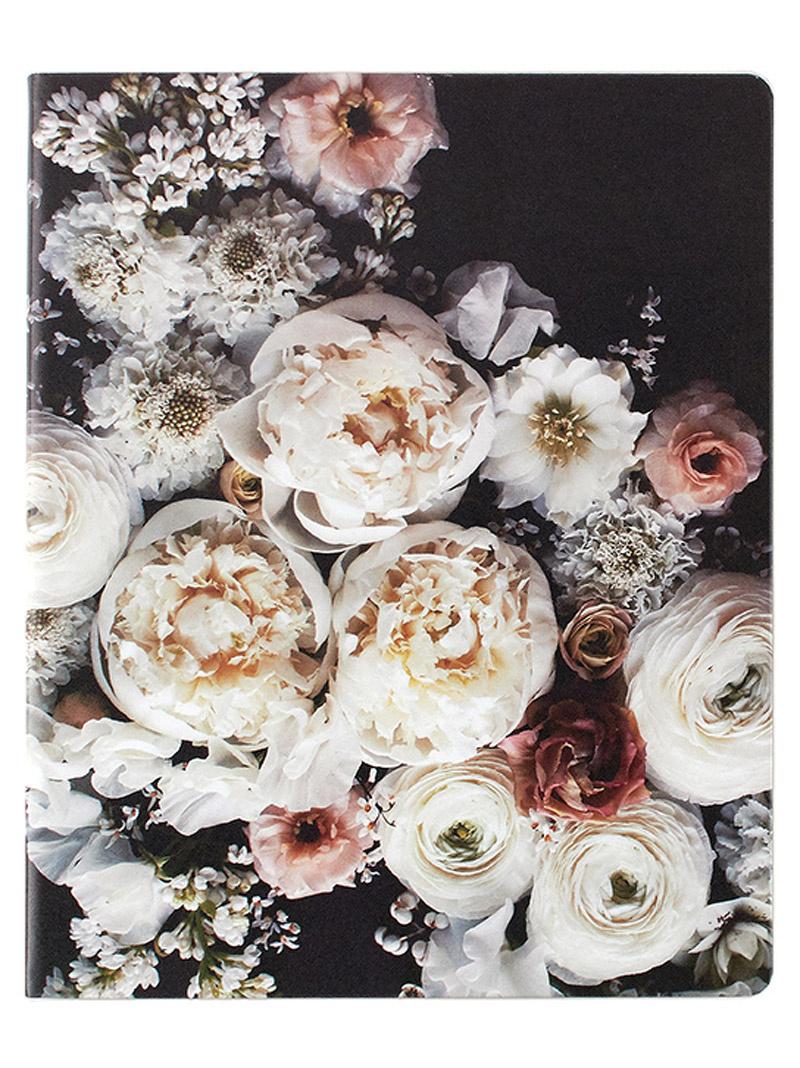 Erin Condren Green Wedding Shoes Midnight Blooms Softbound Wedding Planner
This wedding planning book has a romantic feel, with a cover filled with beautiful blooms. We love its features too, like the ribbon page marker, which allows you to easily keep your place in the wedding planning process. Plus, it has enough room for 18 months of planning on its undated pages.
Green Wedding Shoes x Erin Condren Midnight Blooms softbound wedding planner, $35, Erin Condren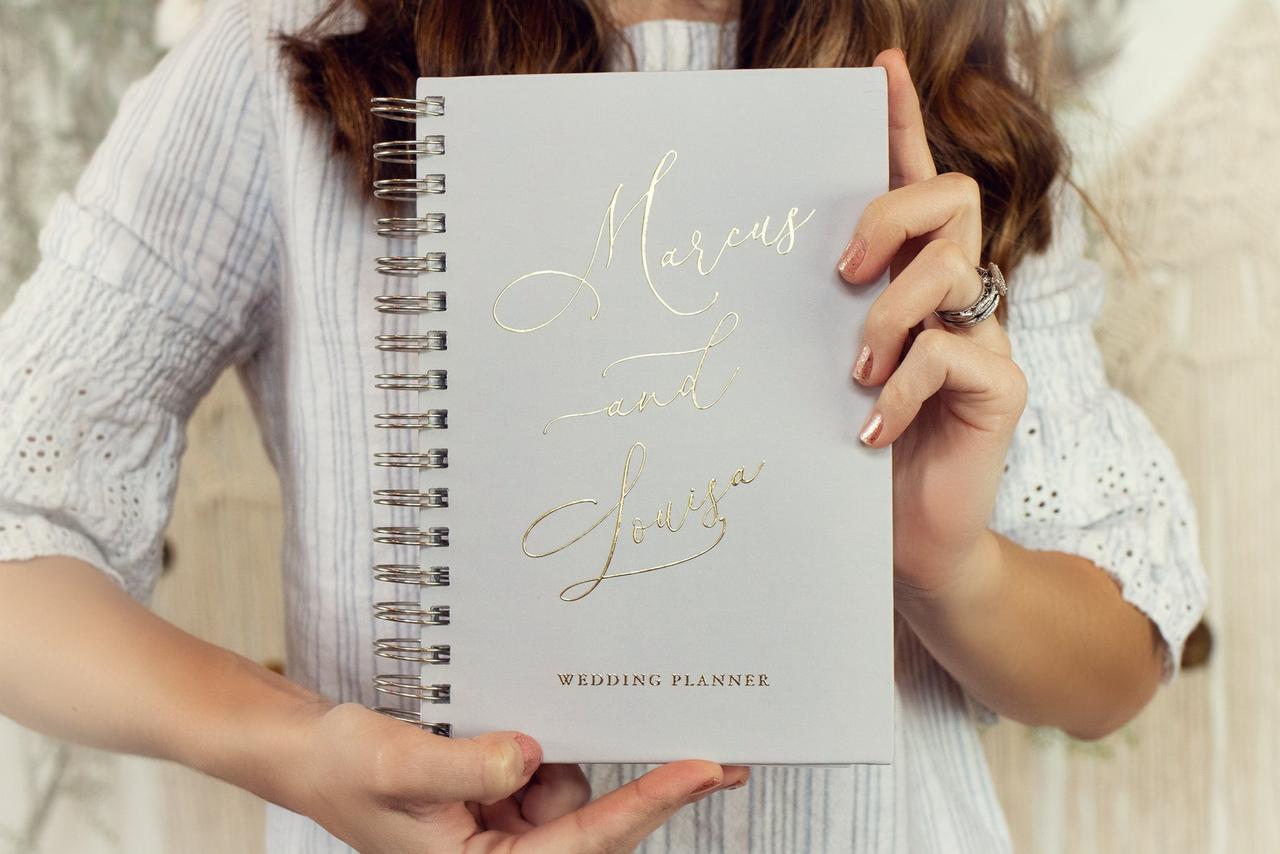 Paper Peach Shop Grey Wedding Planner Book
This gorgeous spiral-bound wedding planner features a grey cover with your choice of gold, silver, or rose gold foil script personalized with your names. Inside are 180 pages on which to sketch out your perfect day.
Paper Peach Shop custom wedding planner book, from $49, Etsy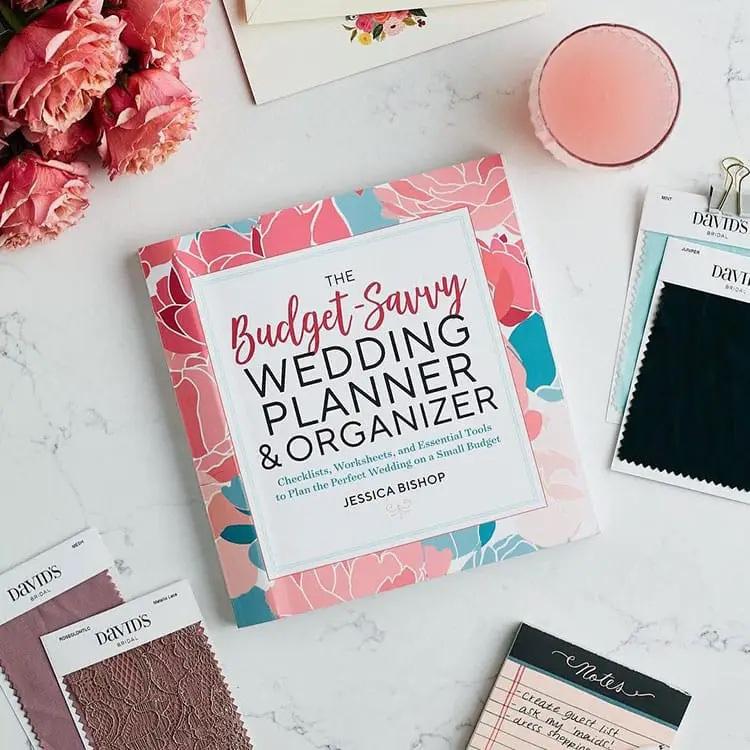 The Budget-Savvy Wedding Planner
This practical wedding planner from Jessica Bishop is great for brides looking to stick to a strict budget. Filled with advice for making the most of your money, it also contains worksheets, checklists, and calendars.
Temescal Press The Budget-Savvy Wedding Planner & Organizer by Jessica Bishop, from $5, Amazon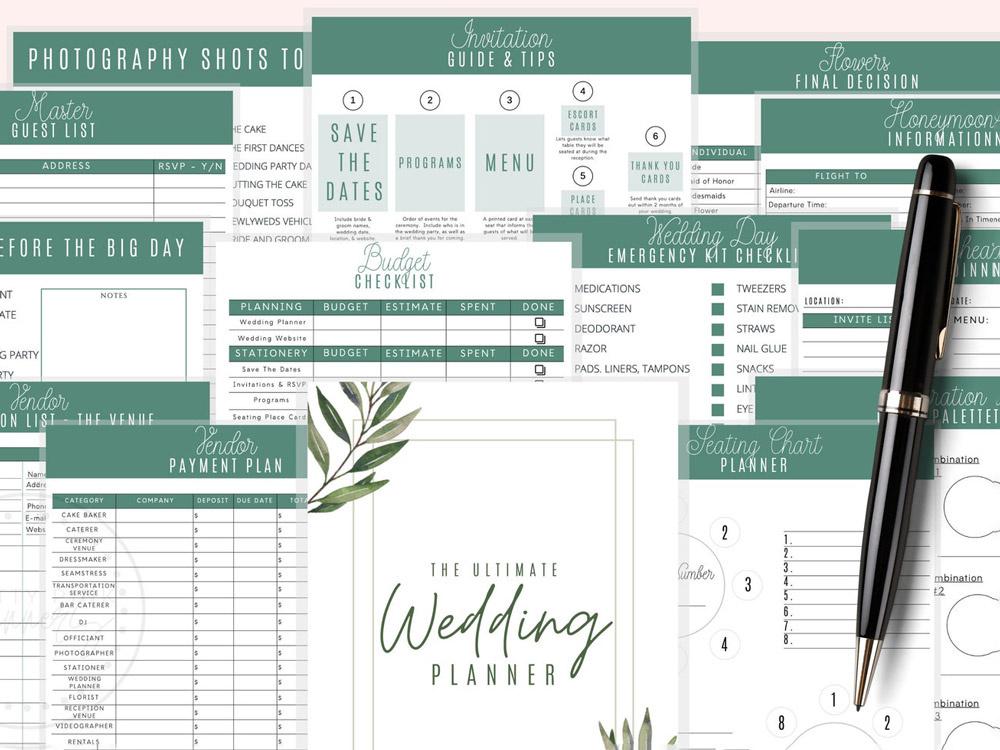 Planner Mom Company Wedding Planner Printable
A best-seller on Etsy, this DIY wedding planner will help you save money from the very start of your wedding planning process. The affordable download comes with 100 pages of PDFs that contain everything from budget checklists to timelines.
Planner Mom Company wedding planner printable, $13, Etsy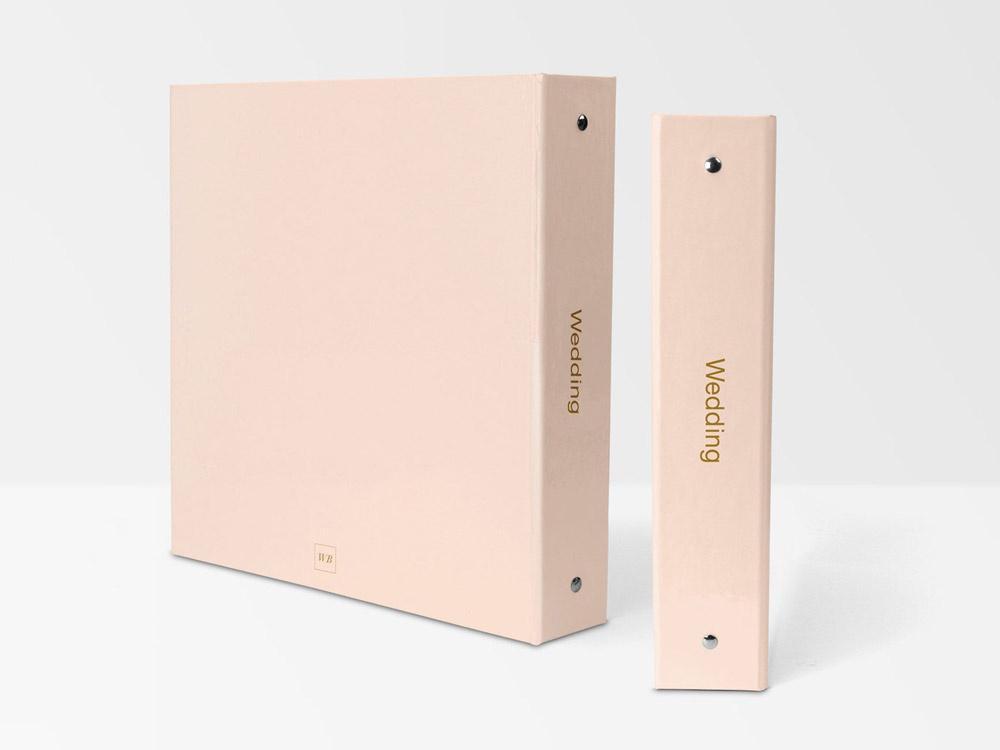 Wicked Bride Wedding Planning Binder
You can customize this modern and minimalistic wedding planning binder with your names and your wedding date. And, if you'd rather print out your own planning templates, you can do that too with this versatile buy.
Wicked Bride wedding planner binder and printable wedding planner, from $49, Etsy