16 Things You Didn't Know Your Wedding Planner Can Do
What does a wedding planner actually do? Probably a lot more than you'd expect. Check out our list of wedding planner duties you might not be aware of.
We have included third party products to help you navigate and enjoy life's biggest moments. Purchases made through links on this page may earn us a commission.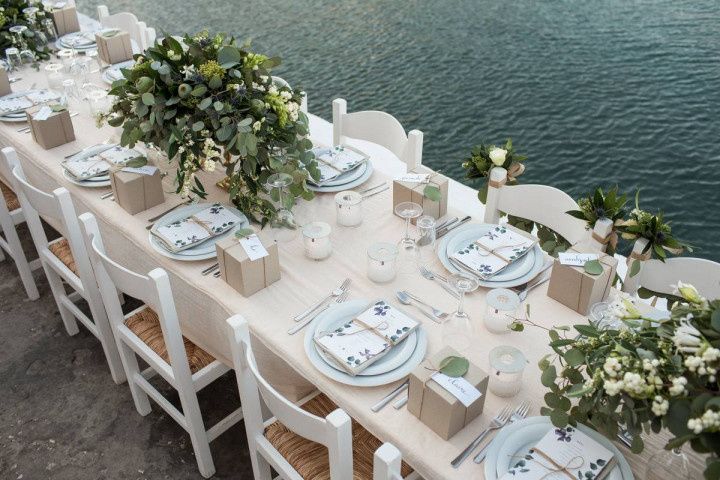 A professional wedding coordinator is one of the most fundamental parts of having an amazing wedding day, but beyond day-of coordination, you may not even realize the full scope of wedding planner duties. Along with their expert wedding planning advice, guidance, and organization, a wedding planner can handle all—and we mean all— the little things you may need an extra hand to cover.
So what does a wedding planner do? We picked the brain of wedding planner Erin McLean of McLean Events in Raleigh, North Carolina to find out what exactly goes on before the day of the wedding. Below, she shares 16 things you probably had no idea your wedding planner could actually pull off. Check out this list of all of the wedding planner duties that can help make your own wedding an absolute breeze.
What does a wedding planner do?
A wedding planner or event planner does more than keep the show running smoothly on your wedding day. Here's a list of responsibilities that fall under the category of full-service planning.
Develop design elements
Couples often hear "wedding planner" and immediately think logistics and coordination. But even more than that, most full-service wedding planner duties include design services to help couples select color palettes, create floor plans, choose decor, rentals, lighting, and curate an overall aesthetic that carries throughout the entire event. If your wedding planner doesn't offer these services, they can easily connect you with an event stylist who will.
Initiate family mediation
"Weddings can highlight family dynamics that cause heightened emotions," says McLean. "Often times it's my job to work on finding compromises and hold conversations that need to happen. Usually, a simple clarification needs to happen so that everyone gets on the same page!"
Manage wedding finances
Not only can a wedding planner help you develop and oversee your wedding budget by advising on pricing and estimates, but they can also keep track of when your deposits and other payments are due so no deadline ever gets missed.
Offer fashion input and expertise
Need an extra pair of eyes when deciding what your bridesmaids, groomsmen, family members, and other people in your wedding party? Leave it to your wedding planner to lend their expert advice. And if you want an objective opinion when shopping for your wedding dress, suit, tuxedo, or accessories, your planner can offer guidance on that, too.
Schedule your wedding meetings
A good wedding planner is always two steps ahead, so they'll likely take on the task of scheduling any vendor or wedding venue meetings leading up to the big day.
Set up your wedding website
We like to think setting up your wedding website is pretty seamless, but your planner can help take care of all the hard work and editing to ensure it looks and feels just right (not to mention outlining all of the important information for your guests, like accommodation and transportation details).
Send off wedding invitations
Not interested in twisting the arms of your bridesmaids or family members to help stuff, stamp, and send off all your invitations? That's where wedding planner duties come in. They'll take care of those time-consuming details so you can enjoy every second of engaged life.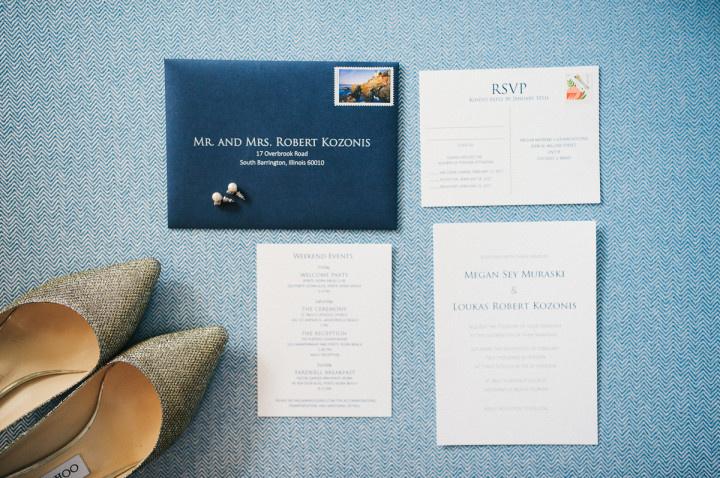 Track your RSVPs
Every couple who's been through the planning process knows exactly how stressful managing those RSVPs can be. But with a wedding planner by your side? Consider that headache one more thing off your to-do list.
Vet potential wedding vendors
You've found your wedding planner, but what about the rest of the vendor crew? From caterers to florists, consult your planner to vet any potential hires and review vendor contracts to make sure you're only working with truly reputable professionals.
Plan the guest experience
When it comes to the wedding weekend, it's all about the experience and your wedding planner is going to make sure your guests get one to remember. They'll coordinate details like travel, hotel room blocks, day-of transportation, and welcome bags while you sit back and enjoy the memories.
Offer etiquette advice
From seating chart dilemmas to wedding stationery wording to awkward "plus one" invites, a wedding planner is a couple's go-to resource for all things proper etiquette.
Oversee sound checks
We've all been to an event where speaker systems go awry or the microphone is cracking, but your planner will ensure any sound setup goes off without a hitch.
Help style wedding photos
Rest assured that your planner will closely with both the photographer and videographer to stay on schedule, make sure they are present during all events, style your paper products, and make sure the bride doesn't have a piece of hair dangling in her face that she'll regret in the photos.
Ensure no moment gets missed
What does a wedding planner do on your wedding day? A planner will make sure your loved ones don't accidentally miss out on key moments. From speeches to the wedding cake cutting to first dance, they'll ensure your family is present every step of the way.
Manage unruly guests
The last thing a couple wants to deal with is a guest who has had a few too many and is causing a total scene. A great planner will make sure any overindulgent guests get some coffee and kindly move them out of the spotlight so the bride and groom never even notice.
Coordinate your grand exit
One of your wedding planner can be to make sure your getaway is as magical as the day itself. Bonus! They'll also make sure any overnight bags or personal belongings arrive safely at their hotel.