How to Make Out-of-Town Guests Feel Welcome
Many of your guests will be traveling to attend your wedding. Show your appreciation by following our simple advice.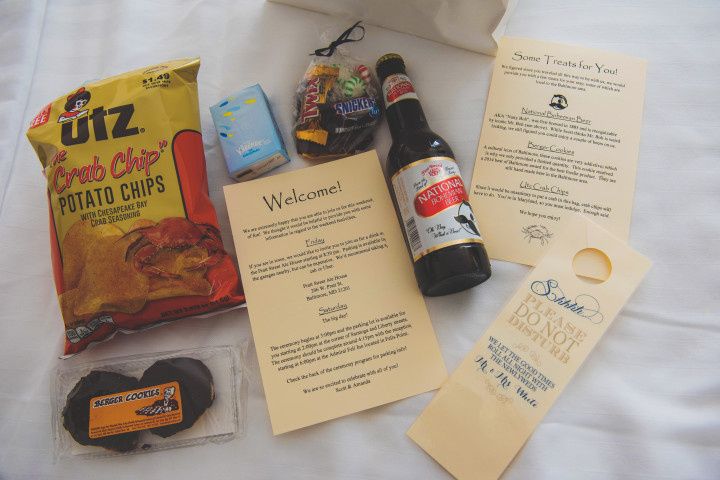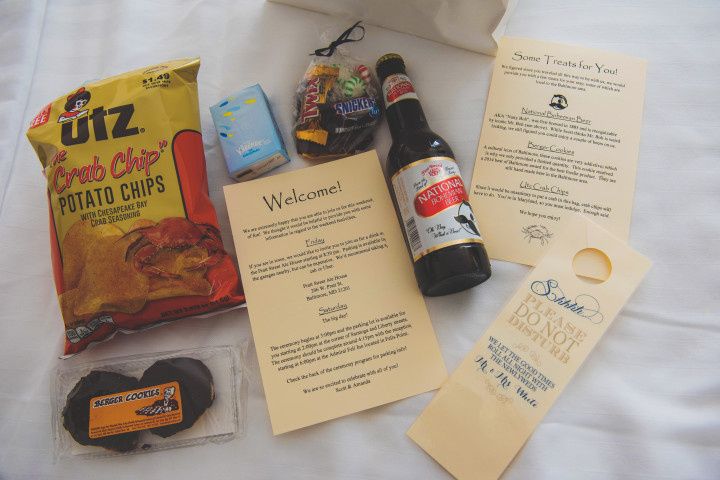 Photo: Kathleen Hertel Photography
Many of your guests will be traveling to attend your wedding, which often means that they're taking time off work and shelling out a good amount of cash to celebrate with you.
Show your appreciation for your out-of-town guests by following our simple advice:

Provide detailed travel information
Use your wedding website to provide your guests with as much travel and accommodations information as you can. Be as specific as possible – note airlines that fly to your wedding location, nearby bus or train stations, and provide hotel options at different price points to accommodate everyone. Make yourself available, via phone and email, in case guests have any questions.

Book room blocks
Reserve guest room blocks at hotels near your wedding venue. Not only will this make things easier when your guests are booking their rooms, hotels often provide room block discounts for groups. Again use your wedding website to spread the word about these room blocks.

Welcome baskets
Create wedding welcome bags or baskets for your guests to receive when they check in to their hotel. These baskets don't have to be too elaborate – bottled water, snacks, and a note thanking them for attending your wedding are really all you need. Talk to the hotels in advance to make sure that they can distribute the baskets for you.

Celebrate the night before
It's a nice gesture to invite all of your out-of-town guests to your rehearsal dinner to show your appreciation, but you don't have to go this route. Another option would be to have a small rehearsal dinner, then invite all of your out-of-town guests for welcome drinks at a local pub.

Provide transportation
Your guests who traveled long distances may not have a car, so it's a good idea to book shuttles in between the hotel(s) where your guests are staying and your wedding venue – unless everything is walkable. Your guests will appreciate the gesture and it will help dissuade drinking and driving.
Disclosure: This post contains affiliate links, some of which may be sponsored by paying vendors.