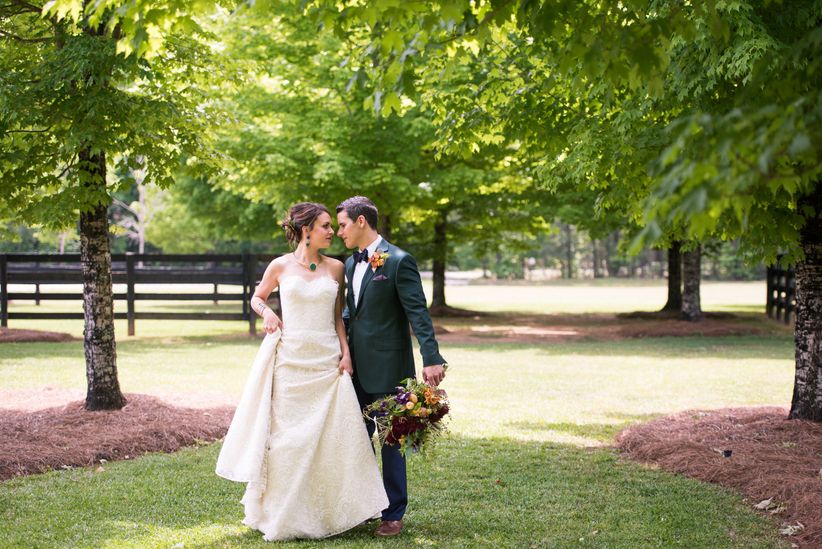 Photo: Mandi Mitchell Photography


What's important
Before you bring anyone else into the picture, talk to your future spouse about your expectations for your wedding so that you're both on the same page. If you're set on having your wedding at a popular time of year (which costs more), are you willing to have a smaller guest count to save money? And if you want to have a big wedding, are you willing to sacrifice in other areas to make it happen? Make sure you're aligned in your vision before you talk to any other family members about setting a budget.

Who's paying
Figure out who is going to contribute funds to the wedding. Traditionally, the bride's family pays for the wedding, but nowadays, anything goes. Have an open and honest discussion with your and your future spouse's families to figure out who will be contributing and exactly how much money each is willing to spend. If you and your future spouse are paying for the wedding yourself, come up with a number that you're both comfortable spending.

Get organized
Use WeddingWire's budget tool to figure out how to spend your budget. Just enter in the total amount of money you have to spend on your wedding, and the tool will help you split up your budget based on how much each vendor costs. The budget tool will also help you track payments and create reminders so you can stay on track throughout your wedding planning process.

Prioritize
What are the one or two most important aspects of your wedding that you're willing to splurge on? Do you want to splurge on an amazing wedding gown or go over the top with catering? It's okay to have one or two splurges, but realize that you'll have to make up for it by spending less in other areas.