5 Realities of Creating a Wedding Budget
Money mysteries, solved! Experts spill on the little-known facts that will help you avoid overspending on your big day.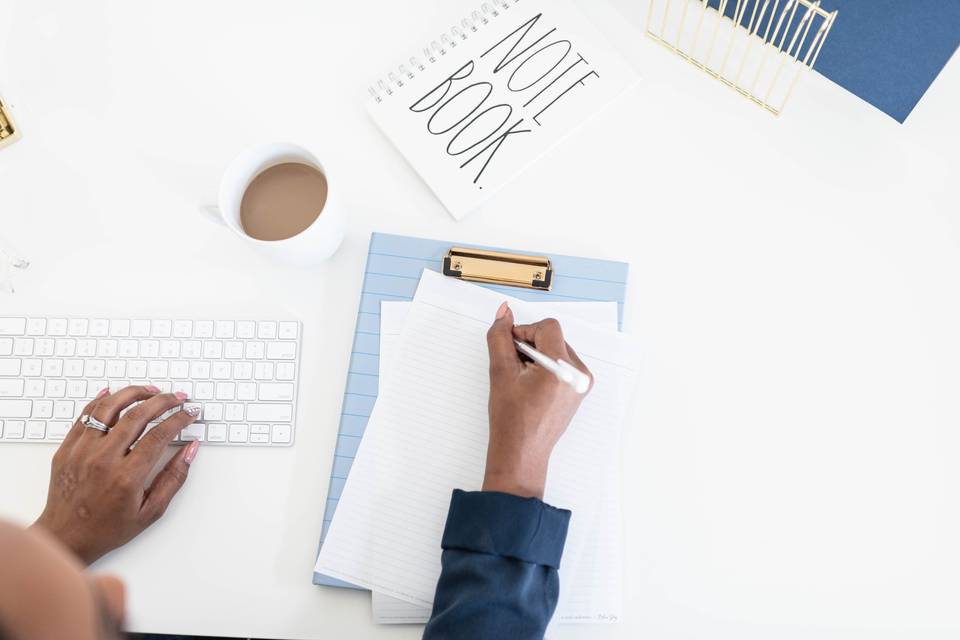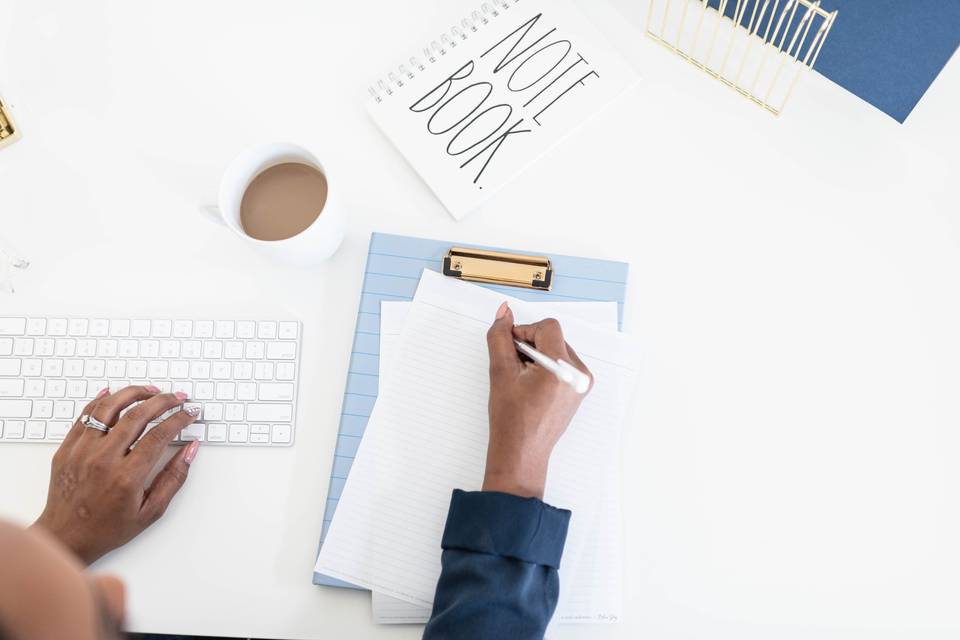 Of all of the to-dos that'll pile up on your plate while you're planning your wedding, one of the less fun lines on your list will be creating a wedding budget. Even if it might not seem like the most exciting or even important task to tackle, wedding professionals agree that it's a must-do before you get into the weeds of wedding planning. Establishing a wedding budget that works for you and is realistic is key to determining what you can and can't afford for your big day.
That's why Jaclyn Watson, owner of Jaclyn Watson Events in Stowe, Vermont, always recommends that couples figure out their wedding budget before they even start the planning process. "Budgets are so important to establish right off the bat, as they will allow your vendors to better understand your expectations, and they, in return, will help you understand the reality of what things actually cost," she says.
The first step in this process? Figuring out how much you want to spend on the entire weekend of events. "From there, you need to find out who is contributing to your wedding budget and or if you are on your own and then what the guest count is likely to be," she says.
The unfortunate reality that most couples come to as they create and try to stick to a wedding budget is that it is going to be substantially more expensive than you think it will be. This is why Taryn Blake of Taryn Blake Events in York, Pennsylvania, also recommends against couples "guessing" overall budget. "We see many couples get swayed by well-intended advice from friends and family about what a wedding costs based on their own experience, but prices vary greatly based on year, location and guest counts," she says. "We also see many couples choose a wedding budget based on what they'd 'like' to spend, but not what is realistic to spend based on their location, guest count, and vision."
As you begin the process of creating a wedding budget, here are five important realities that you will come to find to be true along the way.
Reality: If it's on Pinterest, it's probably expensive.
Unless it's marketed as a "cheap DIY," the inspo on Pinterest is often showcasing a vendor's best work, which is often more expensive than it looks, notes Blake. "Unless you work in the industry, it can be hard to tell a styled shoot picture from a real wedding, and styled shoots often pull out all the stops on decor," she says. "From upgraded china and custom stationery, upscale linens, and exquisite floral arrangements—one table can add up over $1,000 easily."
Reality: Greenery isn't cheap.
You might think that if a decoration comes from nature then it's much less expensive than something man made, however the opposite is often true. "Not only is floral decor expensive to begin with, but the floral industry was decimated by outfalls of COVID, which increased costs across the board," says Blake. "If couples want the fluffy, flowing greenery they see on Pinterest, they should be prepared to spend upwards of $20/foot or more."
Reality: A wedding planner will be the best money you spend on your wedding.
Some people think that a wedding planner is unnecessary spending because you could plan your own wedding without them. However, a wedding planner is actually one of the best ways you can spend your money if you're hoping to effectively map out and stick to your budget. "Planners see quotes and contracts from all vendors, so we're the most 'in the know' for our local industry at any moment," says Blake. "A seasoned planner can look at a budget compared to the couple's vision and know almost instantly if it's realistic, can recommend alternate options, provide insight to the best vendors within a certain budget and work with the couple to ensure all costs are covered."
Reality: It's very easy to become "venue poor".
Blake warns that, while the venue might be a super important expense for your wedding, it can be easy to fall into the trap of spending too much, especially since it's one of the first things that the couple books after getting engaged. "It seems reasonable that the place everything is happening in would take the most budget, but that is far from the truth," she says. "It's practically impossible to spend 40 to 50 percent of your budget on the venue space and get every other item for your wedding with what is leftover, without making major compromises."
Reality: Tented weddings are usually not cheaper.
The reality is, according to Watson, that tented weddings are the most expensive and oftentimes double and triple the cost as you are building from the ground up. "They are by far our favorite event to do as it is a clean slate, but that clean slate comes with a hefty price tag," she says. If you hope to have a tented wedding, make sure you do your due diligence prior to putting down a down payment so that you're not dealing with sticker shock.