5 Reasons for Those Rising Wedding Prices
Here's why you're probably seeing higher prices than expected on everything from flowers to food to stationery and more.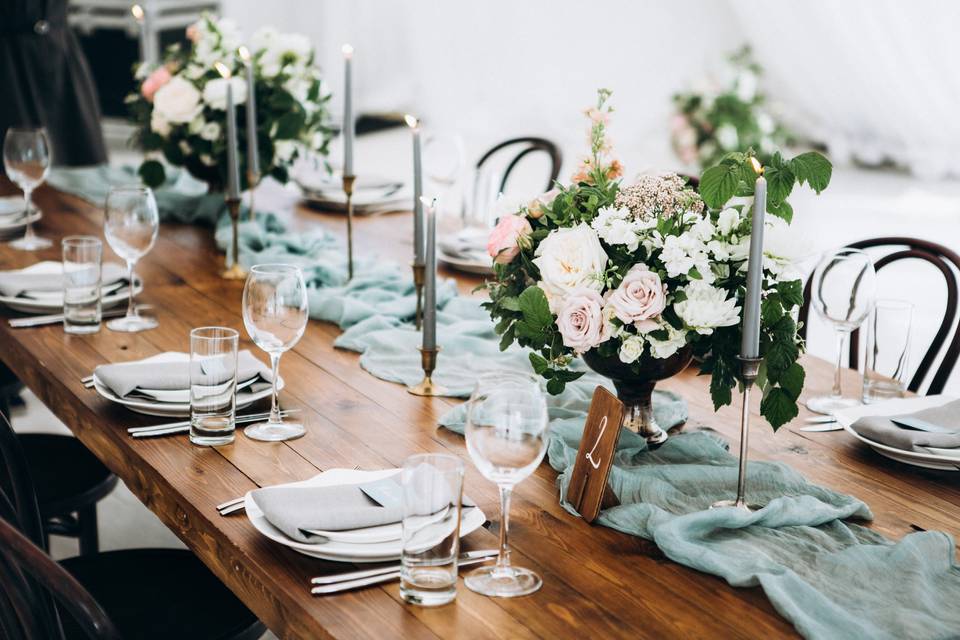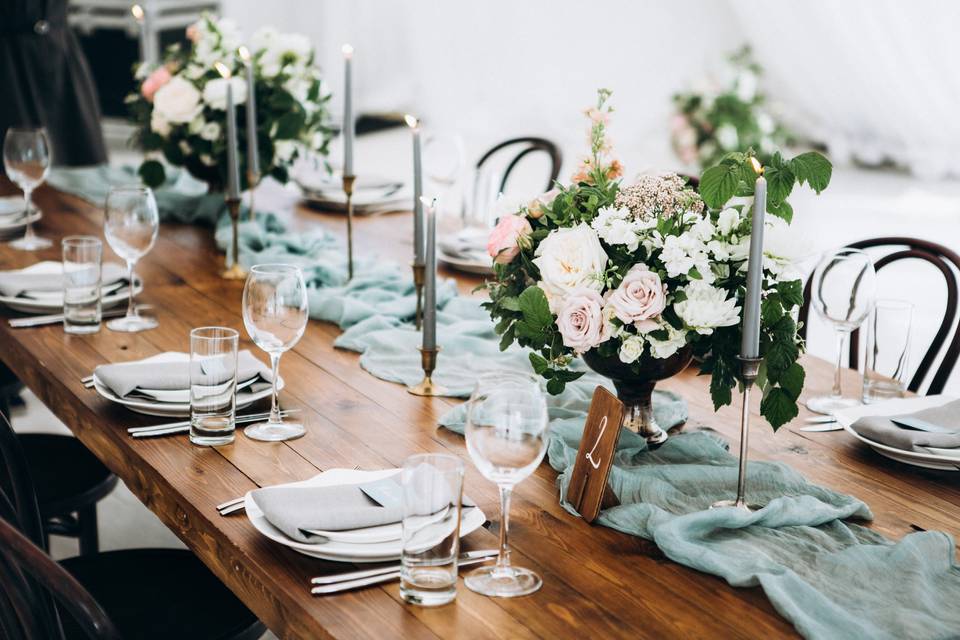 You don't have to be deep in the throes of wedding planning to grasp the concept that weddings are, well, expensive. But if you are somewhere in the planning process, with a wedding date on the horizon, you probably know this to be true—and may be having a hard time processing all those line items popping up on your wedding budget.
While weddings have always been rather costly affairs, any vendor will tell you that everything just got a whole lot costlier. The main culprit is the COVID-19 pandemic, which was responsible for the postponement of a large number of weddings worldwide. This means that nearly all of the weddings that vendors and venues originally had slated for 2020 and early 2021 were all being cancelled for the time being, resulting in an unforeseeable amount of revenue lost.
The good news is that weddings are most definitely making a comeback in what's being referred to as a wedding boom. The not-so-great news is that inventory is low and options are super limited. "Venues and vendors alike are now being bombarded with requests for dates that have been booked by the COVID couples when they had to move to a new date, which has significantly added to the stress of the planning process in ways we've never experienced before," says Brandi Hamerstone of All Events Planned in Chagrin Falls, Ohio.
While customer demand is high right now, Vicky Choy of Event Accomplished in Arlington, Virginia, points out that there is a shortage in the labor pool in hospitality in general and in this live events industry. This has had a direct impact on the cost of labor, as well as the price of raw goods like flowers, paper and food. "Vendors are having to have that uncomfortable conversation of explaining this price increase because your proposal was written pre-pandemic and having to pass some of that to their customers," says Choy. "We are doing the best we can, but many of us are working many hours with no days off. We are asking each other for help more than before."
Why are wedding costs rising?
It's clear that Inflated prices are making the planning process a little more tricky at the moment. Here is a closer look at the culprits being the price hikes.
Vendors are making up for lost pay.
There's no denying the fact that 2021 has been an incredibly stressful year for most people, but especially for professionals in the wedding and events sphere. "The fallout from the pandemic has made a lot of us realize that we aren't getting paid enough for the work that we do and everything that comes along with it," explains Leah Weinberg of Color Pop Events in Long Island City and author of The Wedding Rollercoaster. "Especially as a planner, if I were to calculate my hourly rate, it would be embarrassing, so, a lot of us have realized that to continue doing this work, we need to be making more money."
Demand is high.
Vendors are also raising their prices because demand is high, Weinberg points out. "A lot of people's calendars are full or close to full for 2022, so we don't need to take on new work—and if we choose to take on additional work, we're going to increase our prices so that we're being compensated fairly for all of the extra work coming along with weddings right now," she says.
The best way to cope with the high demand is to hire a wedding planner who can navigate the work, options and vendors. "With less and less being available to our clients, we have to work harder to find vendors and venues for their dates," says Hamerstone. "Something that the client would have to work 10 times harder to do if they didn't know how to work through the vendor relationships that planners have developed."
There's a flower shortage.
As a result of the pandemic, flower growers are having to play catch up, not only because weddings are on again, but also because many farms folded during the pandemic. "With restrictions lifted, events are back increasing the demands for flowers alongside the demand that had already been created as people purchased more flowers in their daily lives than ever before," she says. "The uncertainty of demand meant that growers didn't know how much to grow, so they likely were more conservative." Rising transportation costs have also impacted the cost of flowers, as there are fewer flights, less cargo space, not enough workers and shipping delays globally.
When working with floral, Hamerstone recommends trying to work with what's available versus selecting a specific flower. This, she explains, will help you and your florist keep the price point lower. Also, give your florist enough notice about your date and expectations. "Understand that last-minute changes or requests are well beyond our reach these days," she adds.
There's also a lumber shortage.
Similar to flowers, the lumber supply is not meeting the demand. "The price of lumber increased during the pandemic as people were building and doing more home improvements increasing the demand, which means supply for lumber used for paper or any of your specialty decor pieces is even less," explains Choy. "Paper makers and printers are suffering from a labor shortage to produce paper products."
To ensure you have the best chance of receiving whatever product you're looking for ahead of your big day, Choy suggests ordering things as early as possible. "While you still may not get the product you want, you would at least have time to come up with alternatives if necessary," she says. "Ordering early also helps your vendor by giving them time to search for different suppliers if necessary."
Food prices have gone up.
Just as you're seeing the cost of food in your local grocery store increase, even slightly, the same is happening for venues and vendors ordering food supplies—and couples will likely see this reflected in their catering bills. "Catering prices will also increase as a result of the fact that companies need to provide PPE for their staff in order to provide a safe working environment as COVID-19 is still around," explains Choy. "With a labor shortage, some companies may need to pay higher wages to attract staff."
Be flexible and plan for alternatives to give yourself the best chance at getting the food you're looking for ahead of your big day.