The 5 Reasons You're Spending Too Much Money on Your Wedding
About half of couples spend more than planned on their wedding—but why? Here are the top five reasons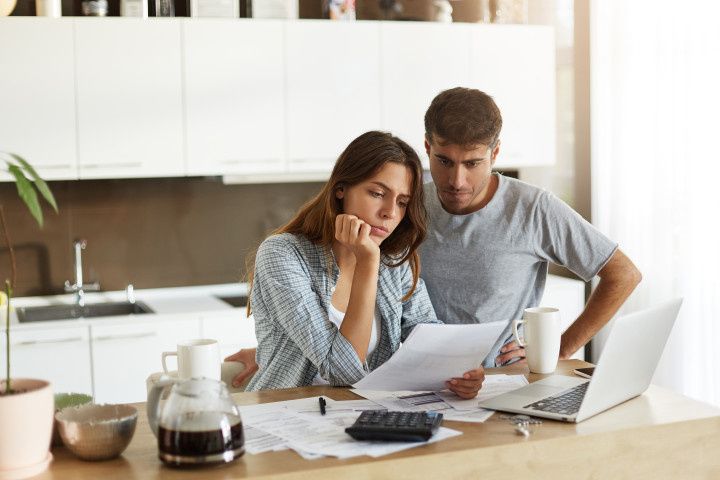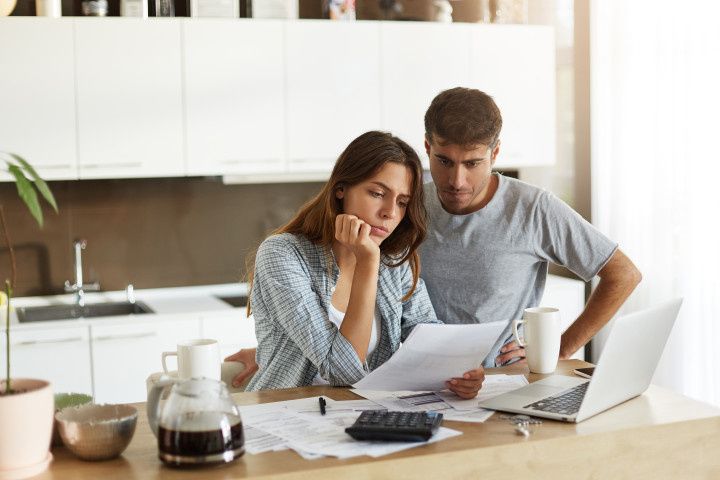 Ask any recently-married couple, and they'll tell you: Spending too much money on a wedding is really, really easy to do. In fact, according to the WeddingWire Newlywed Report, roughly half of couples spend more than planned on their big day. So why do couples go over budget so frequently? There are lots of reasons, but it all stems from a lack of pre-planning and research. Yes, we totally get that talking to your future spouse, parents, and/or in-laws about money can be super-awk and learning about how much a wedding really costs sounds about as fun as getting teeth pulled, but if you want to stay within budget, you just have to suck it up and do it.
Want to avoid going over budget? These are the five reasons couples are spending too much money on their wedding.
You set your budget too low.
According to the WeddingWire Newlywed Report, on average couples expect to pay $16,000 on their wedding, but end up spending around $29,000—a pretty significant difference! So why do couples underestimate how much they'll need to budget for their big day? Turns out that nearly 80 percent of couples set their budget before researching any vendors, so they pretty much have no idea how much wedding-related products and services should cost. That's why it's so important to look at online wedding cost guides to find out how much couples in your area actually spend on their big day. By doing this preliminary research, you'll be able to set a more realistic budget and avoid spending too much money on your wedding.
You fell in love with things you "needed to have" during planning.
With the rise of Pinterest and Instagram, you're probably experiencing wedding inspiration overload. And you've probably fallen in love with a wedding detail or two that you can't stop thinking about and simply needed to include in your big day. Sure, it's okay to splurge on that custom neon sign, peony bouquet, or pricey wedding dress, but you have to adjust your budget accordingly to avoid spending too much money on your wedding. This means being more budget-conscious when it comes to other parts of your wedding—so going with the simpler table linens or scaling back on your cocktail hour. So just remember, with every splurge, you'll need to save elsewhere.
You added custom or personalized elements to your wedding.
Weddings these days are all about personalization—couples want their big day to be uniquely their own, and that often means including customized or personalized elements. Unfortunately, these custom or personalized details usually come with a higher price tag. Instead of customizing every element of your wedding, pick one or two details you can personalize, such as a special sign or a fun cake topper, instead of opting for specially-dyed napkins to match your color scheme or over-the-top welcome bags. Your vendors will ensure that your wedding feels uniquely tailored to your style, without blowing your budget.
Your guest count changed.
Here's a rule of thumb when it comes to your wedding budget: the more guests you invite, the more expensive your wedding will be. You may have started out with a relatively small guest count, but then your mother-in-law just had to invite that old neighbor she bumped into at Target, and your dad wants to invite his golf buddies, and things got a bit out of control. Our recommendation? Come up with a target guest count, and divide it into thirds—a third for your and your partner's friends, a third for your parents' guests, and a third for your in-laws. Once your guest list is set, no additions can be made—no exceptions. Keeping your guest list super-tight will help you avoid spending too much money on your wedding later one.
You opted for special upgrades.
While planning your big day, you and your partner might start to feel like celebrities. So when your caterer asks you if you'd like to upgrade your package to include a top-shelf bar, how can you say no? And when your lighting company suggests some really cool texture lighting that wasn't in your initial wedding budget, it can be hard to resist. But sometimes you just have to say no for the benefit of your budget. Learning how to say no (politely!) to your vendors is perhaps more important than saying yes. Special upgrades can sound really cool, but if your budget is far from Kardashian-level, we recommend keeping things simple.