13 Wedding Sign Ideas to Personalize Your Decor
Signage is one of the easiest ways to personalize your big day. Take a look at these fresh wedding sign ideas to get inspired for your own ceremony and reception decor.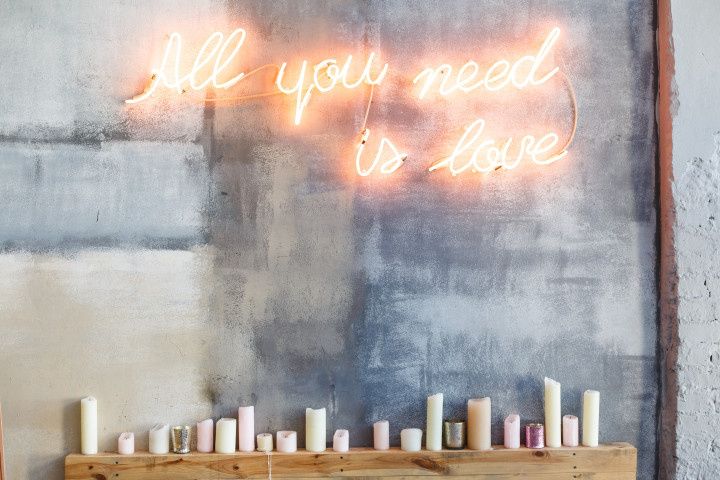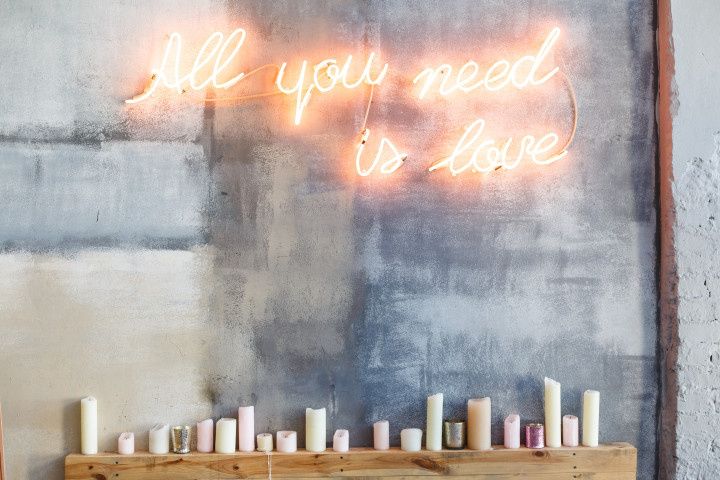 It's important for your wedding signs to be functional — you don't want to overdo it with a sign for every possible thing on the big day — but they should also look beautiful while showcasing your individual style. We've rounded up 13 lovely wedding sign ideas, from ceremony backdrops to seating chart displays, to inspire you as you're dreaming about your own decor.
Check out some of our favorite wedding sign ideas below.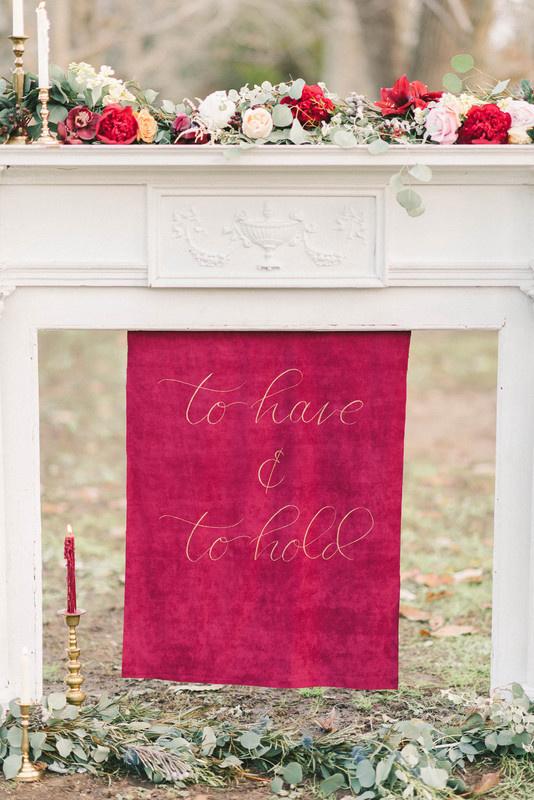 Fireplace Mantel
A decorated fireplace mantel sets the scene for an ultra-romantic event, whether your venue has one built in or you source a reclaimed mantel from a wedding rental company. Turn the mantel into a focal piece with the addition of a custom sign.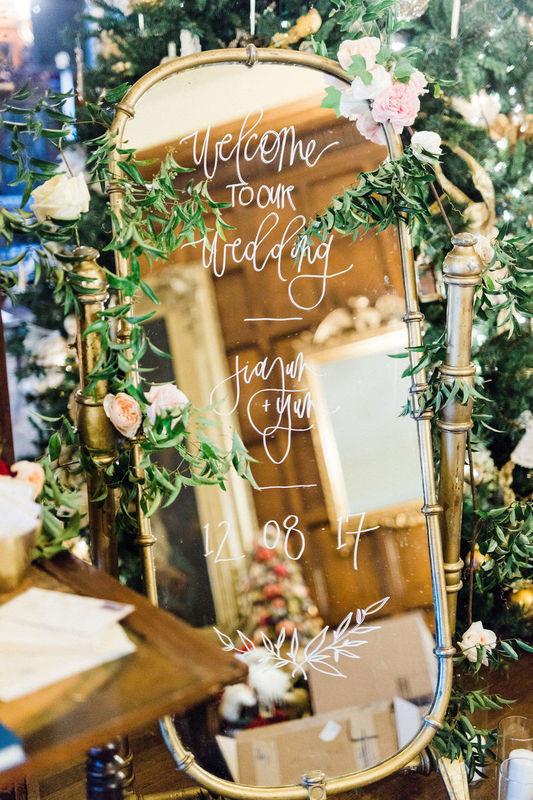 Mirror
Mirror signage is gorgeous year-round, but we especially love it for weddings taking place during the evening or around the holiday season. Create a magical setting with a cozy indoor venue, dozens of candles, and mirrors that catch the light.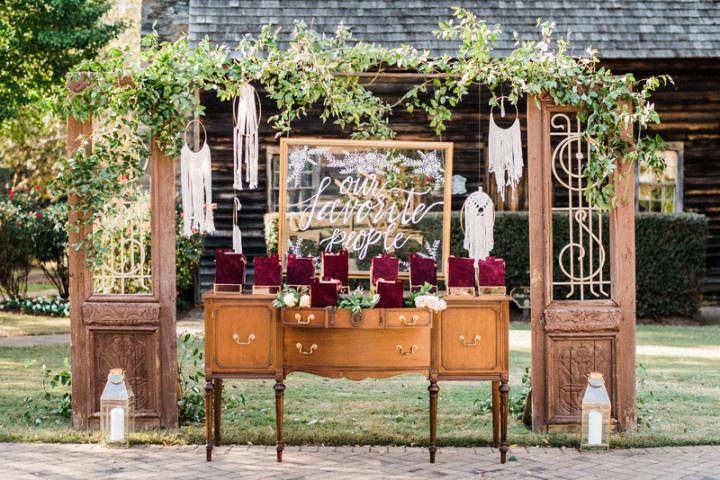 Glass Pane
A framed glass sign is ideal for weddings with a vintage, rustic or bohemian feel. Have your wedding calligrapher use white ink on the glass pane for the most contrasting effect.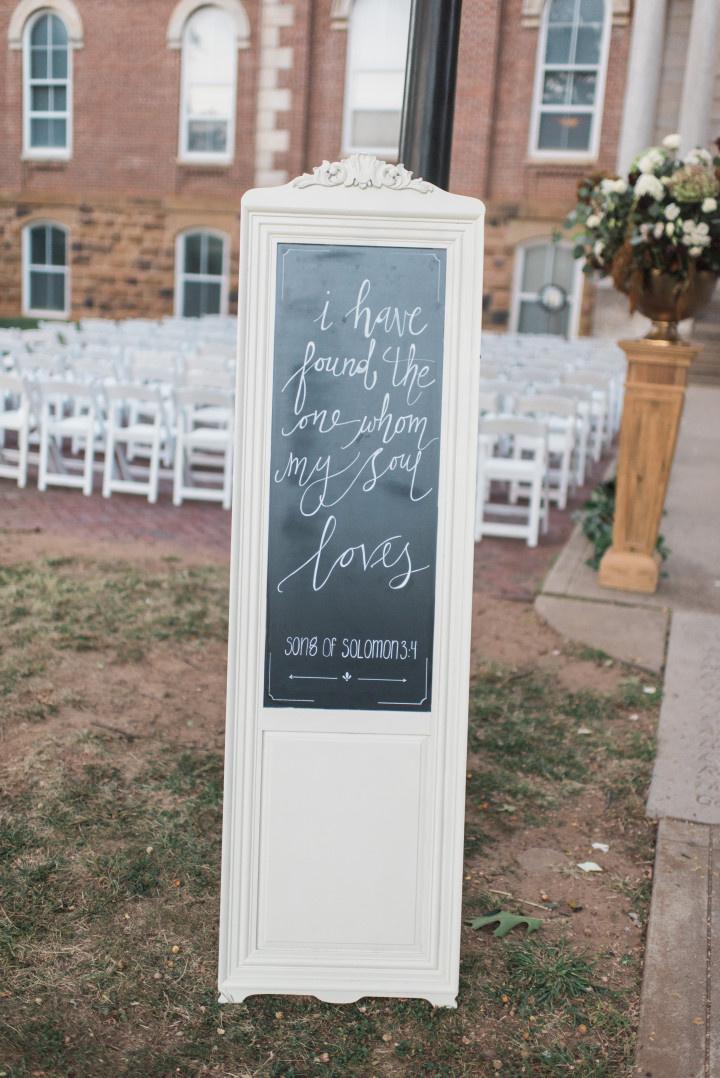 Reclaimed Door
This idea is perfect for bringing a bit of shabby chic style to your decor. Source a vintage door from an antique store or flea market, use chalkboard paint to section off a panel of the door, and write whatever your heart desires!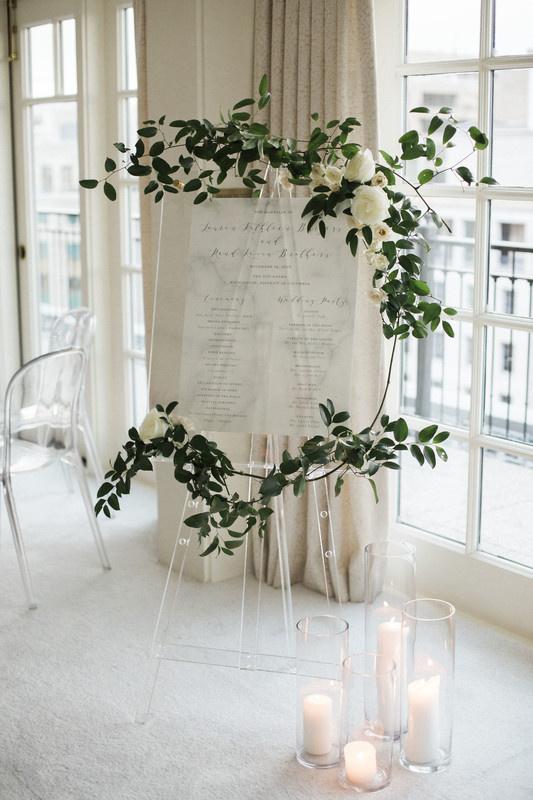 Acrylic
Acrylic details are a major trend for modern and minimalist weddings. This sleek wedding sign idea is simple yet seriously romantic. Look closely and you'll see the subtle gray marble accent (another trending element we love!).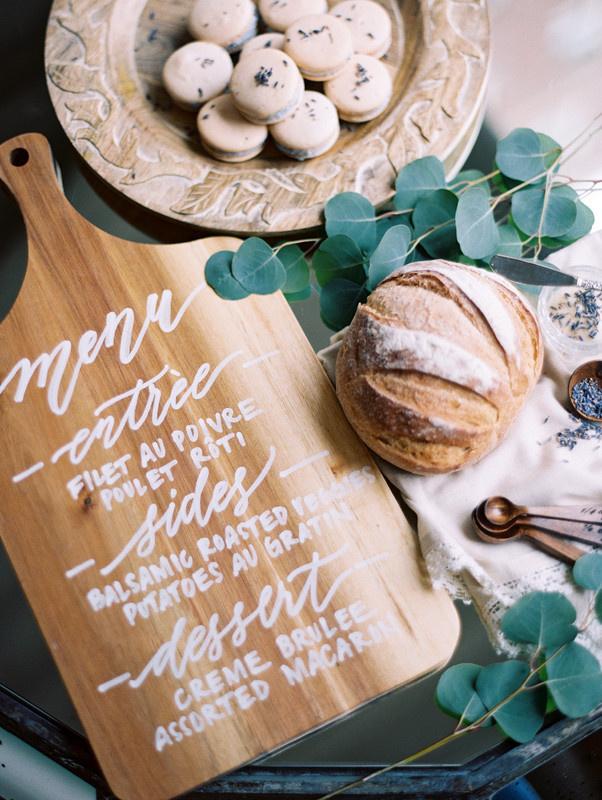 Cutting Board
A wooden cutting board is a creative and sensible way to showcase your wedding menu if you don't want to have individual cards printed for your guests. This wedding sign idea would be a great fit for an organic or farm-to-table theme.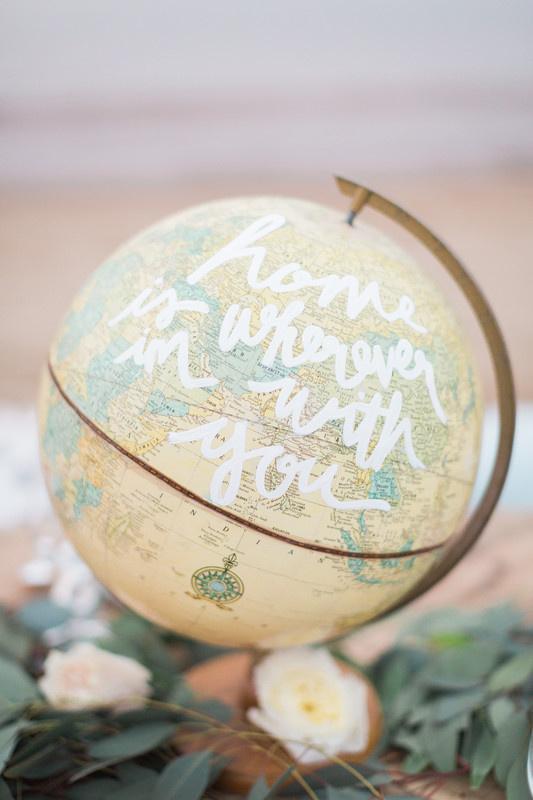 Globe
Don't hesitate to think outside the box when it comes to wedding sign ides — you shouldn't feel limited to just wood, glass, or even flat surfaces! A globe with a travel-inspired quote, such as "Home is wherever I'm with you" is the perfect decorative accent for jet-setting couples.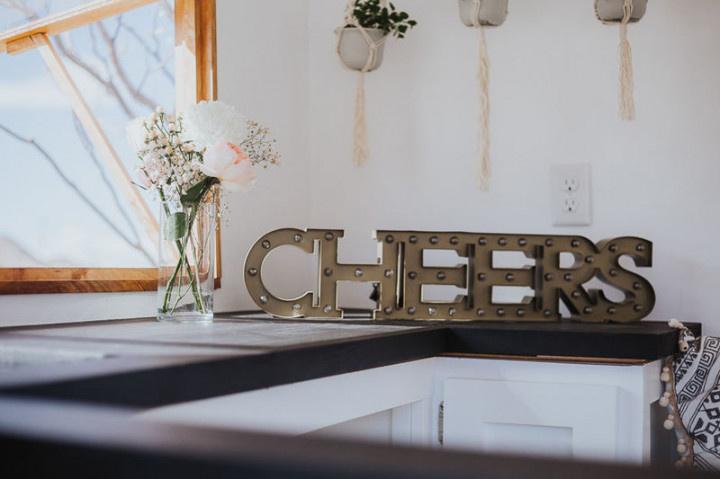 Marquee Letters
Showcase a phrase, your wedding date, or your initials with playful marquee letters. These vintage-style letters instantly add a whimsical and quirky twist to your decor.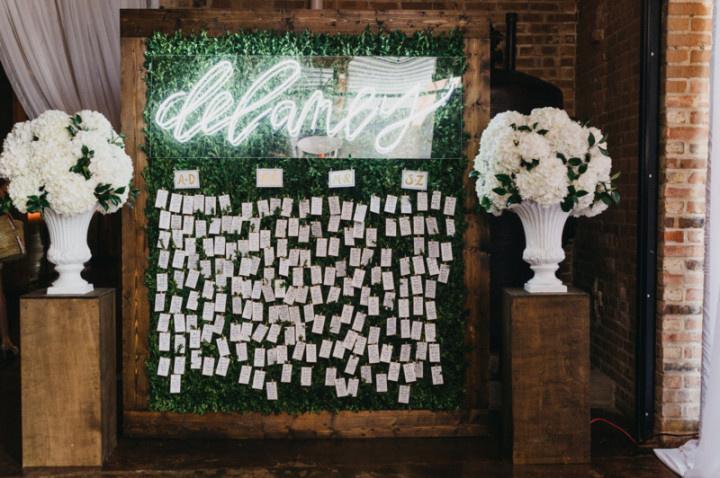 Neon Sign
Set your venue aglow with a bright neon wedding sign. This bold detail is a must-have for any It couple getting hitched. Whether it features your last name, a catchy phrase, or a simple shape (like a heart), we can't deny that neon is one of the coolest wedding sign ideas around.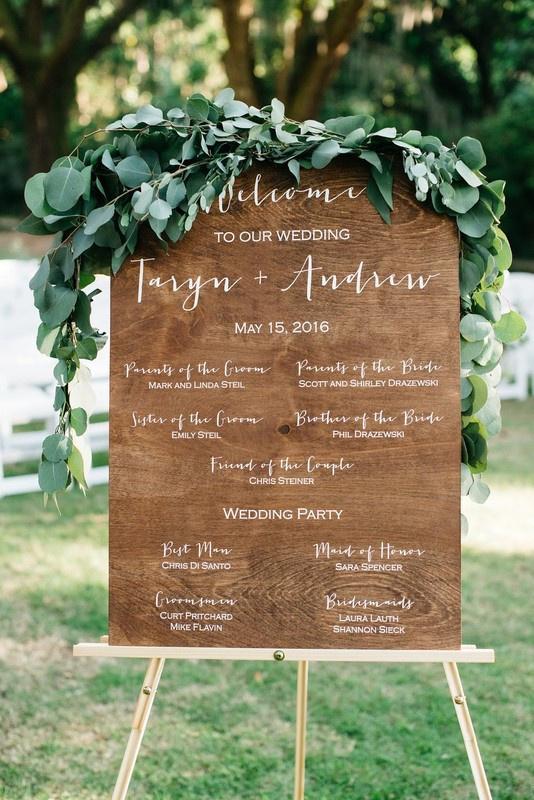 Wood + Greenery
This decorative combo started out as a megawatt trend and has now become a staple for any modern classic wedding. For the most polished look, opt for wood with a medium-to-dark stain and impeccable hand-lettering. Lush greenery brings the sign to life. So chic!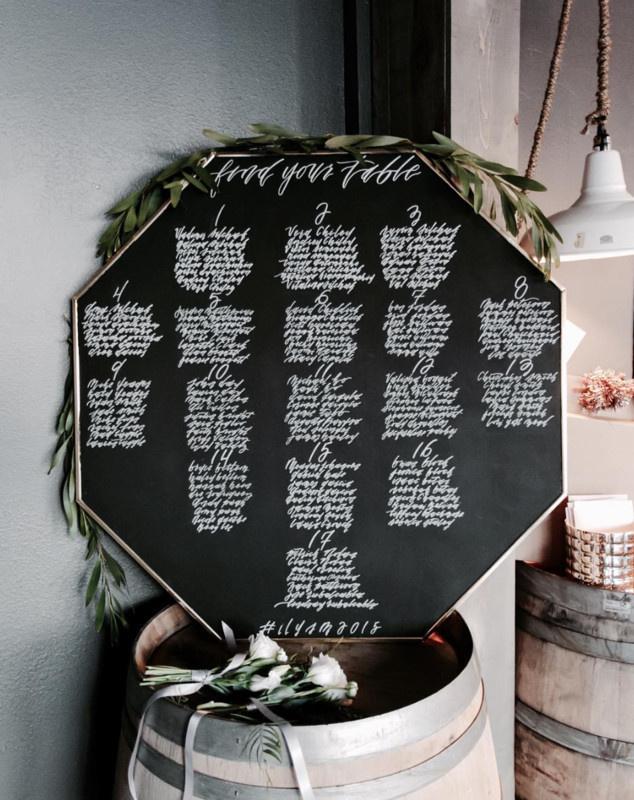 Chalkboard
Put a fresh spin on this rustic wedding favorite by using an octagonal chalkboard with elegant calligraphy and a touch of greenery. Stick to just one or two larger chalkboards as focal pieces to avoid falling into "overdone" territory.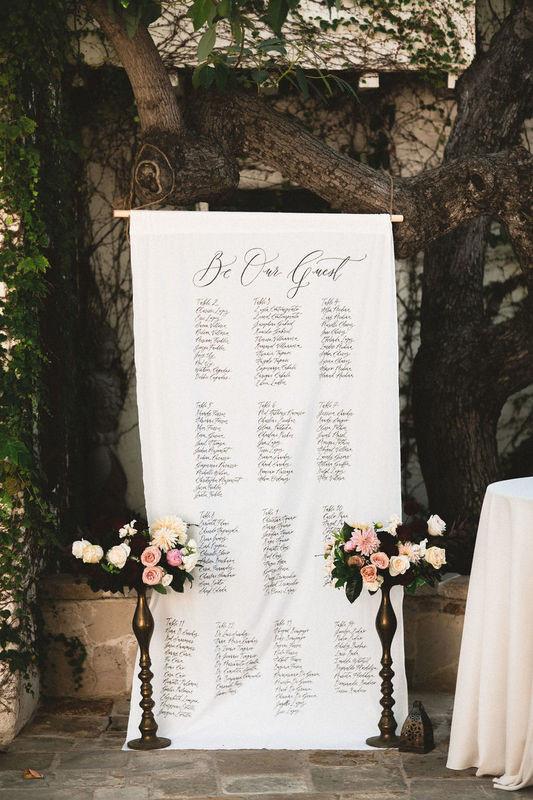 Fabric Scroll
A larger-than-life fabric scroll is one of our favorite wedding sign ideas if you're looking for a creative seating chart display. All you really need is a long piece of fabric and a talented calligrapher to make this stunning finished product! Instead of listing your guests' table assignments, you could also fill the scroll with your favorite romantic quote or song lyric as a ceremony backdrop.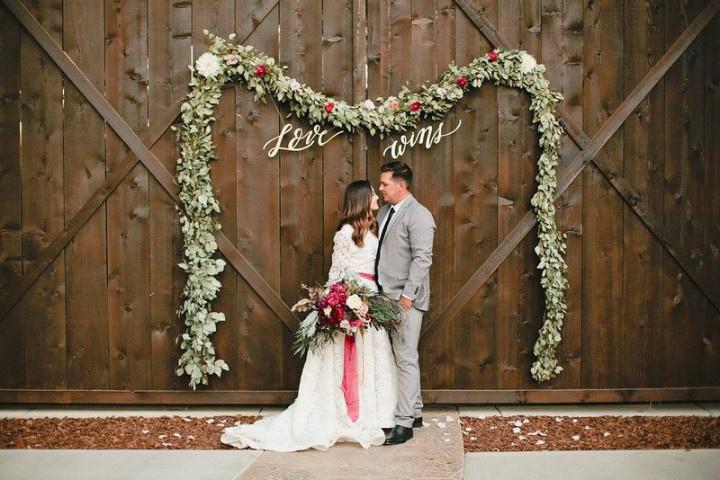 Laser Cutouts
Frame your altar, sweetheart table or fill an empty wall with a simple greenery garland and laser cutout signs. You can order laser cutouts online in almost any phrase, or even have them custom made to fit your exact vision.