These 25 Festive Color Palettes Were Made for a Winter Wedding
'Tis the season for jewel tones, metallic accent colors, and muted pastels.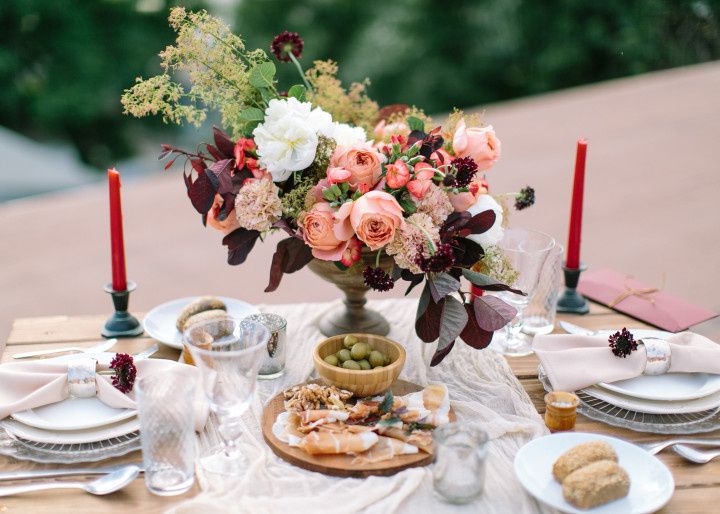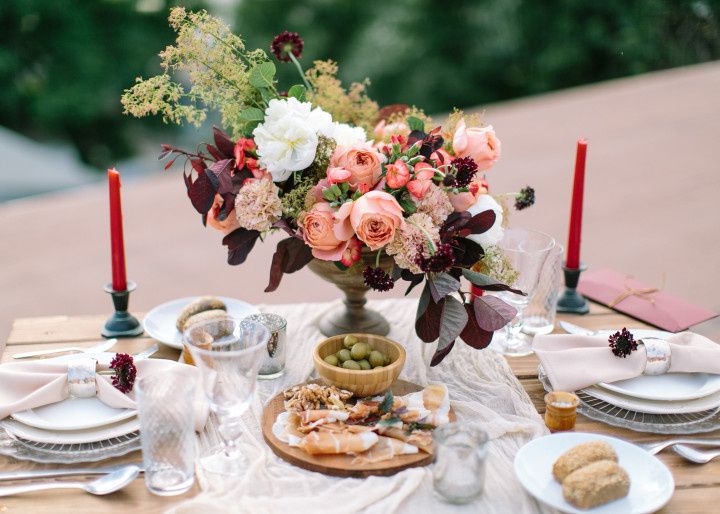 The winter months are statistically the least popular time of year to get married, but in reality, winter weddings are seriously underrated. The entire season is filled with a sense of enchantment and magic (especially when it snows), and the celebratory spirit around the holidays can bring an added sense of togetherness to your big day. Choosing a winter wedding color scheme will be an important part of your planning process if you're getting married between November and March, and we've got plenty of ideas to help you out. Whether you're envisioning a holiday-themed wedding or looking for alternative winter wedding ideas, we've hand-picked some of our favorite color combos to get you started.
What are good colors for a winter wedding?
Seasonal colors, such as red, burgundy, emerald green, and navy blue are some of the most popular winter wedding colors. Whether you pick one of these colors or use a combination of several, the darker jewel tones that we naturally see a lot of during the colder months will add richness and glamour to your winter wedding decor. Metallic gold and silver are also extremely fitting for a winter wedding, since they add an element of shimmer that's both festive and romantic.
How do you decorate for a winter wedding?
There are the obvious ways to decorate a winter wedding, such as a Christmas wedding theme or winter wonderland-inspired decor. But if seasonal decorations aren't quite what you had in mind, there are plenty of other options—Old Hollywood glam, classic black tie, or even a rustic woodland theme, will all work for winter events, just to name a few. If you're having trouble choosing a winter wedding theme, start by thinking about which colors you like. If you're gravitating toward a metallic color palette, consider a Gatsby-themed wedding. For pinks, reds, or purples, go all out with a sultry, romantic theme complete with twinkling candles and string lights.
Winter Wedding Color Ideas
Visual inspiration is a great starting point when choosing your color palette. These winter wedding color combos will help you narrow down the theme and decor for your special day.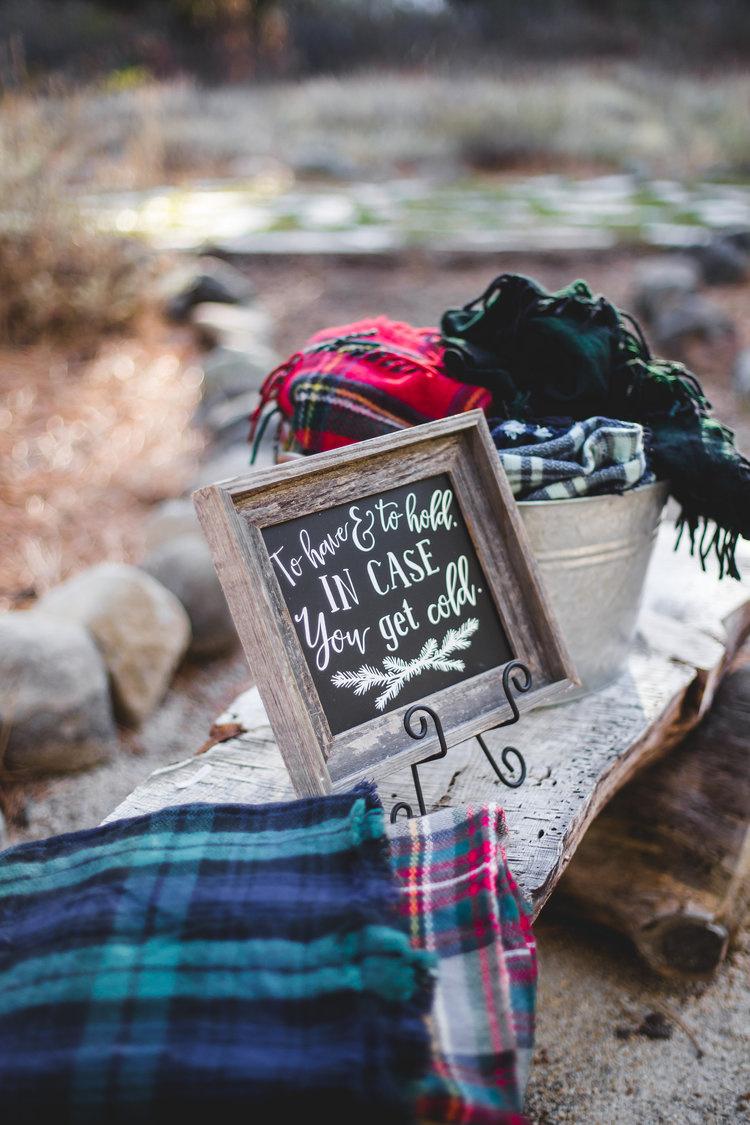 Emerald and navy blue
This wintry duo works for both traditional and rustic wedding themes. An easy way to incorporate it? Plaid and flannel textiles, like these cozy throw blankets as wedding favors pictured above.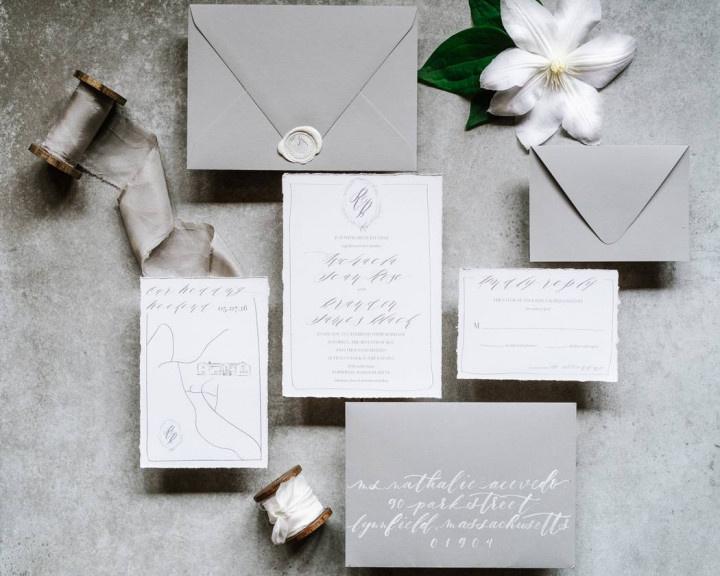 White and gray
Perfect for a modern minimalistic vibe, a white and gray color palette will give your wedding day a streamlined, ultra-chic aesthetic. Use a variety of textures like raw silk, velvet, vellum, or faux fur, to give this color palette some dimension and depth (this winter wedding invitation suite is just one example of how to pull it off).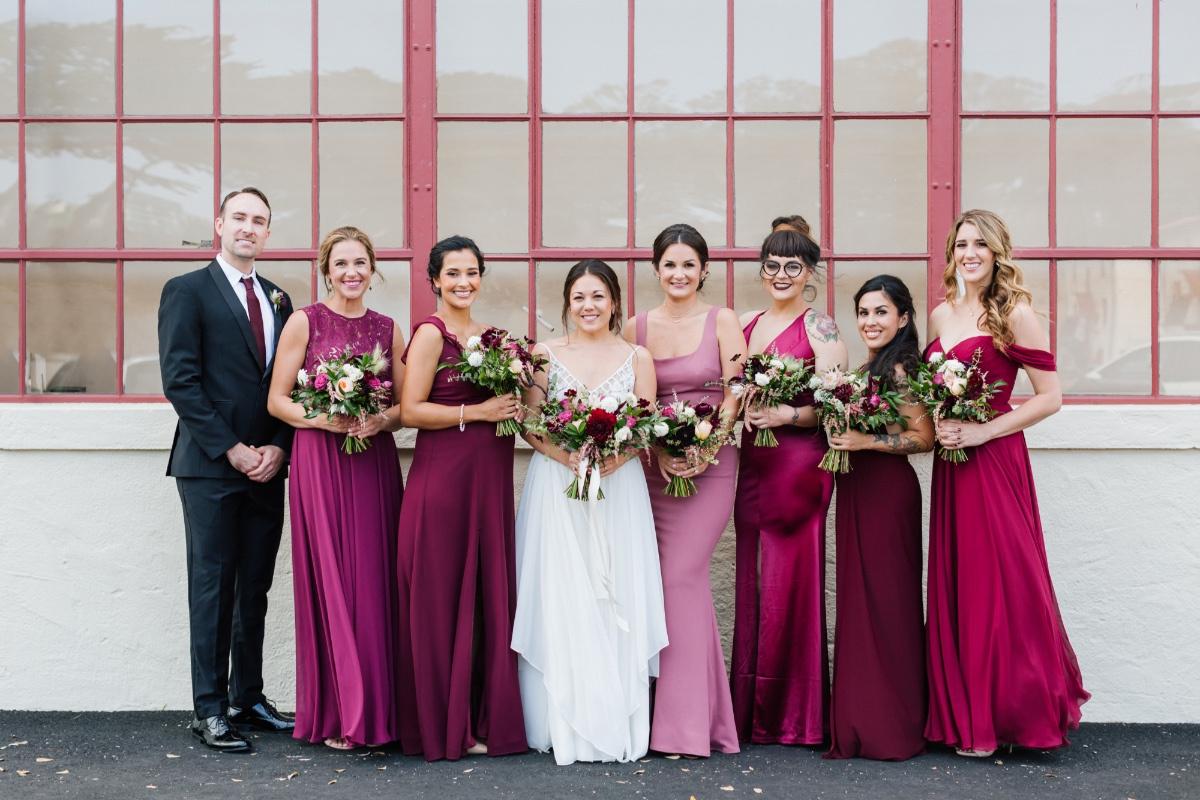 Berry pinks
An assortment of berry-inspired colors (fuchsia, plum, and raspberry, like these bridesmaid dresses) is one of the best winter wedding color combinations if you're getting married on the cusp of seasons changing—i.e. late fall or early spring. This rich palette is fun and romantic at the same time, and it works for a variety of wedding venues.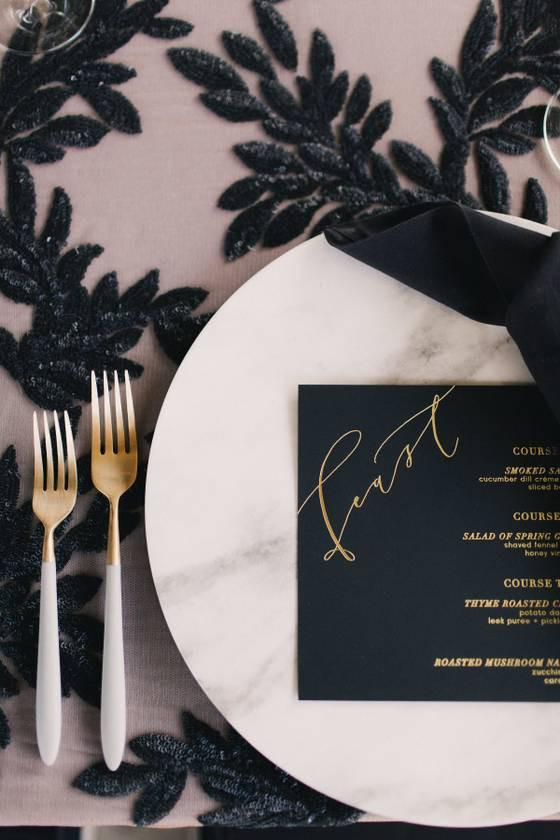 Black, white, and gold
What could be more timeless? Depending on how you style it, this color combo can be whatever you want it to be, whether your style is classic, modern, or edgy. Add a splash of pale mauve or lavender as a fourth accent color to soften the overall vibe.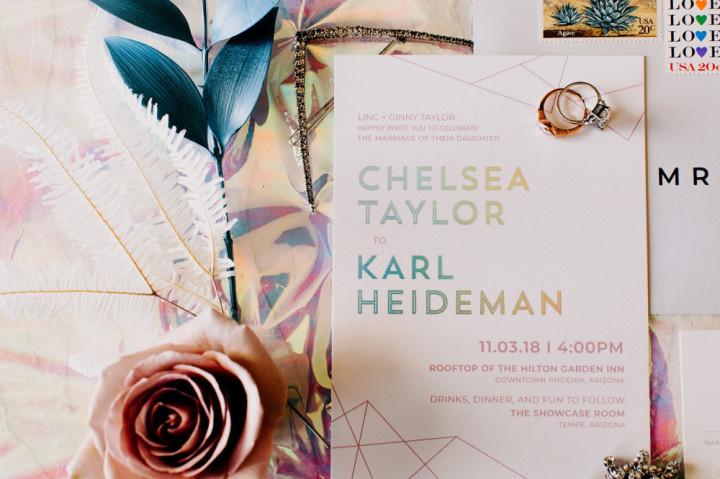 Soft holographics
A holographic color palette is an unexpected option if you're looking for something unique. Pair pastel hues like blush, lilac, and butter yellow with iridescent accents for a whimsical, celestial effect.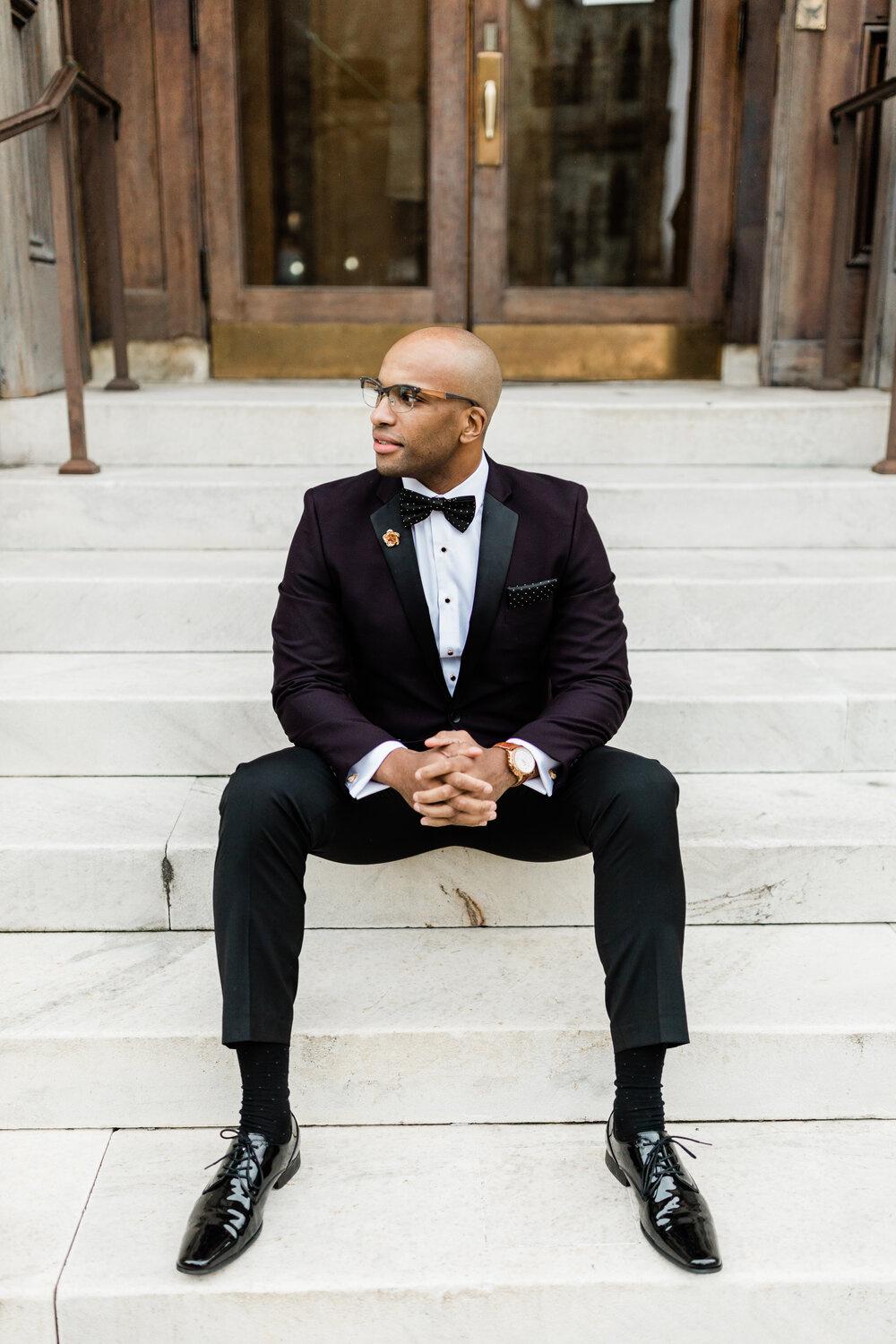 Plum and black
Burgundy is one of the most popular winter wedding colors, but plum purple is an extremely stylish alternative if you're looking for something that's a bit more unexpected. Rocking a tuxedo on the big day? Try a plum-hued jacket with black lapels to nail a fashion-forward look and stand out from your groomsmen.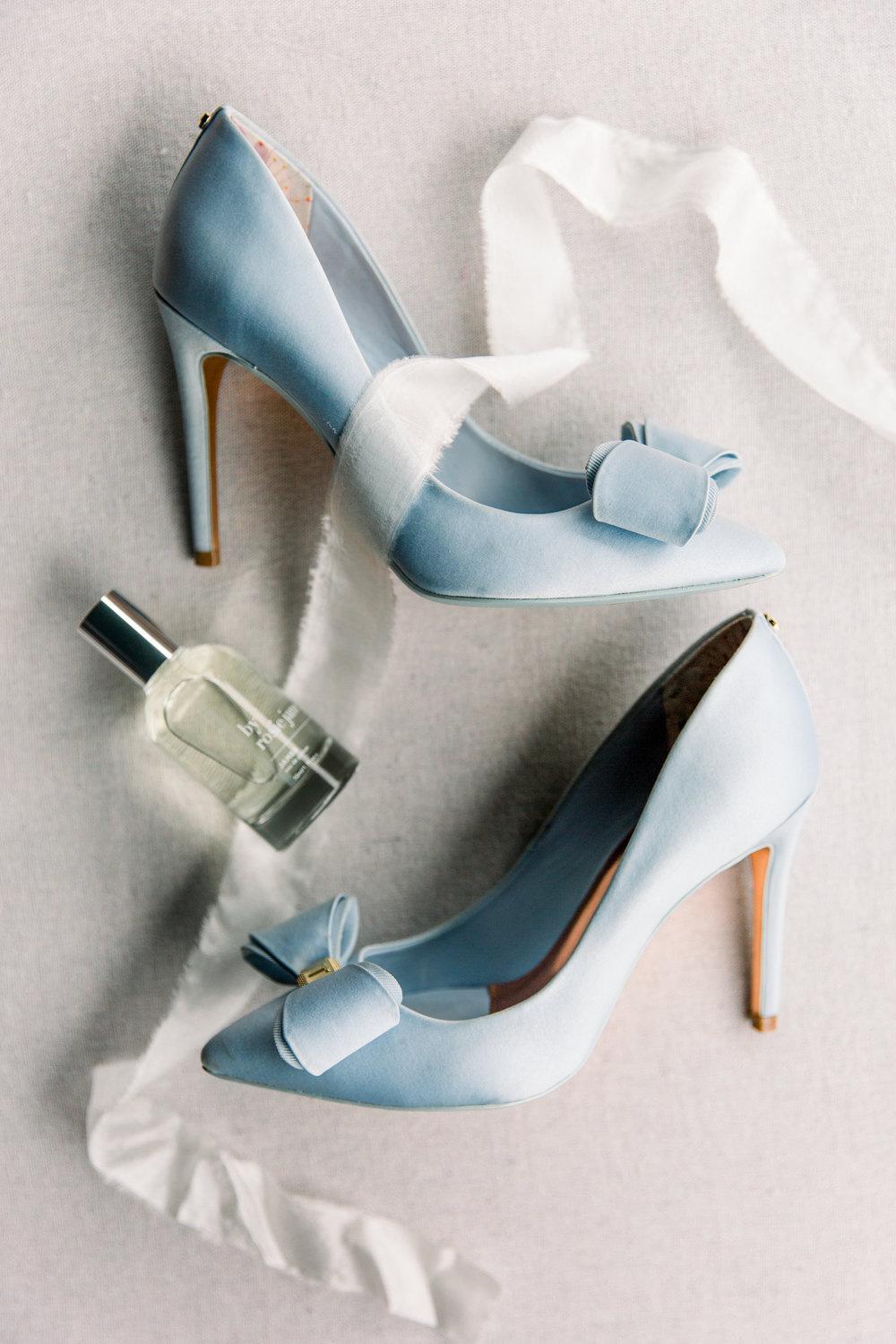 Silver and light blue
For an airy, winter wonderland vibe, silver and light blue are an excellent duo. They'll bring a classic-meets-contemporary feel to your wedding decor.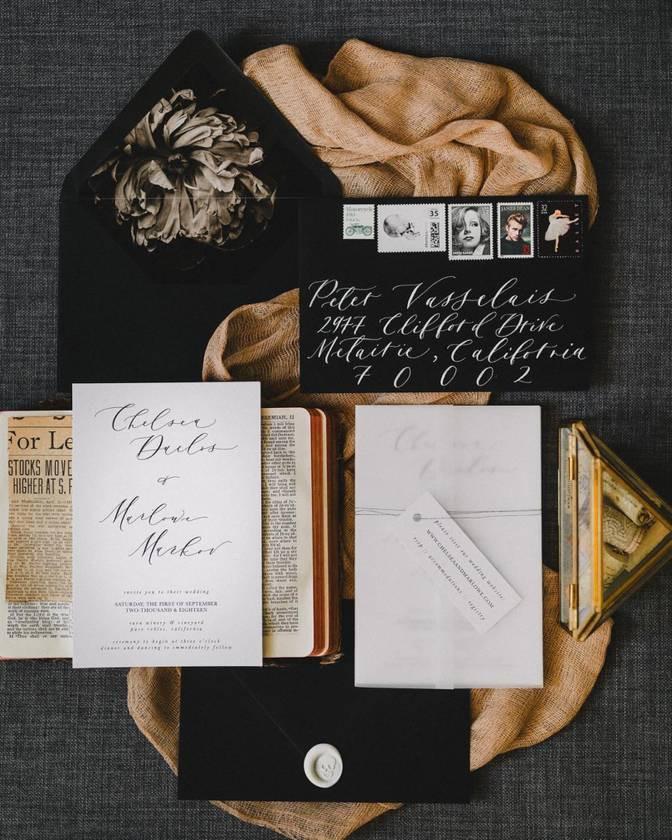 Charcoal and apricot orange
We're loving this winter wedding color scheme that's somehow elegant and cozy at the same time. A barely-there apricot orange hue rounds out dark black and charcoal gray details. (P.S.: We also love this combo for a fall wedding color palette!)
Red and pink
How sweet would these colors be for a Valentine's Day wedding? Use different shades of red and pink for a Cupid-approved big day.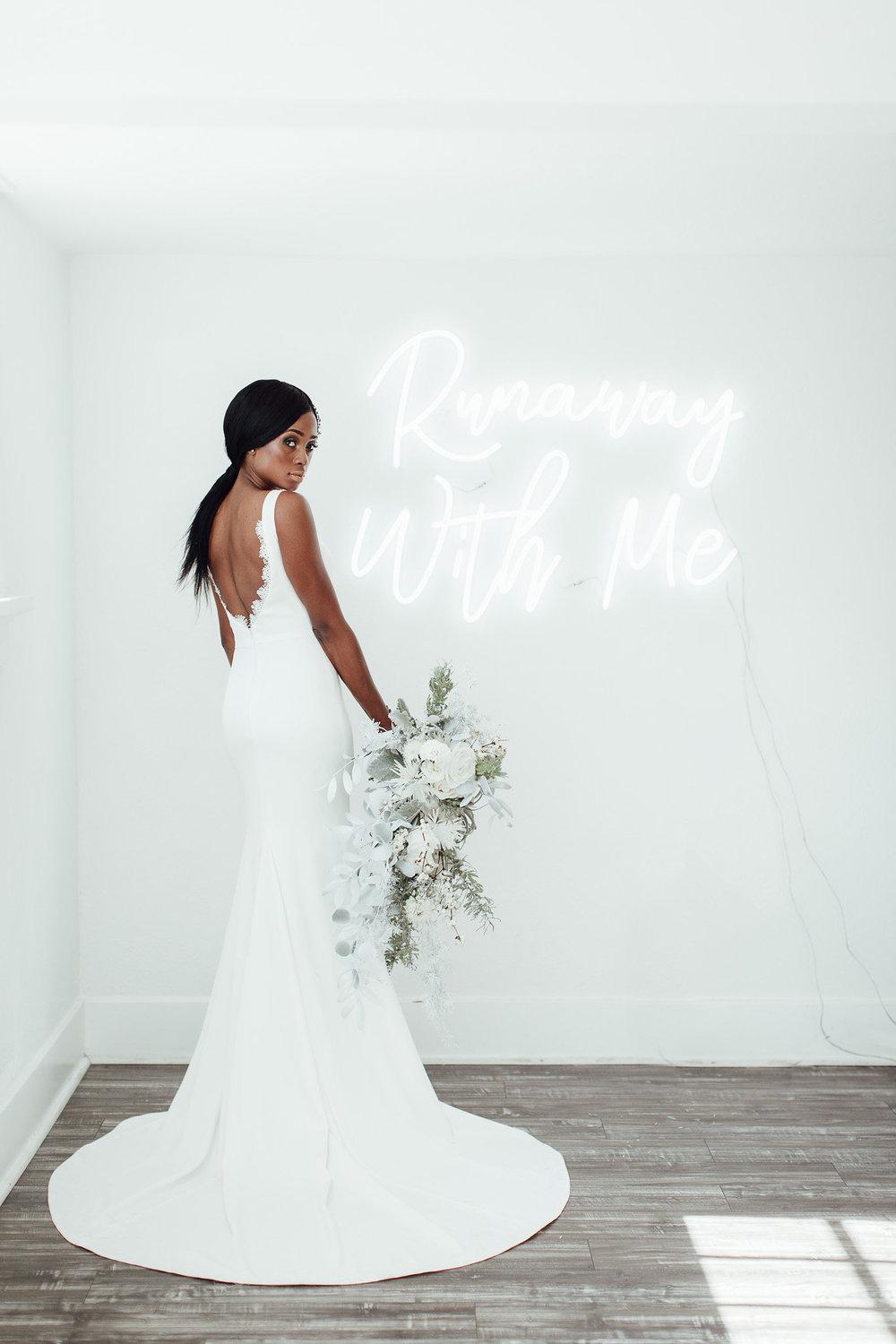 All white
An all-white wedding is reminiscent of chilly winter temps—or maybe a snow-covered landscape. Either way, this monochromatic palette is modern, clean, uncomplicated, and surprisingly luxurious. But don't confuse that with being boring! By using only white tones for your winter wedding color palette, you can focus on incorporating lots of different textures so that the colors don't fall flat. Combine different fabrics, plants, and greenery to add dimension.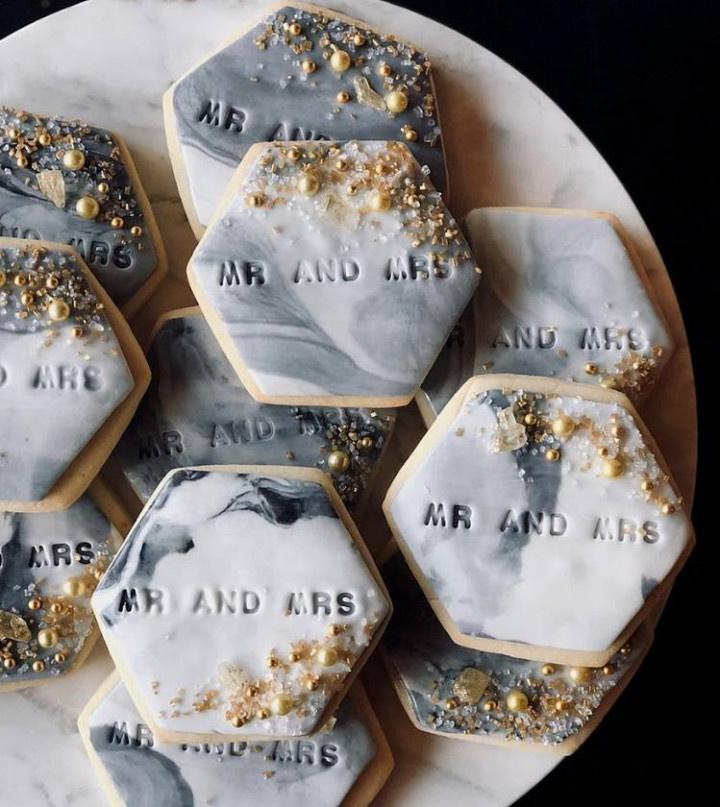 Metallics
When used as accents, metallic wedding colors can instantly elevate your decor. But with a palette comprised entirely of metallics, you'll create an ultra-festive setting. Pair metallic gold and silver with dramatic black for a New Year's Eve wedding.
Maroon and brass
If you love antiques you're you're having a vintage wedding theme, try a maroon and brass color palette. We envision this luxe color combo accented by lots of mercury glass vessels, mirrors, candles, and upholstered seating.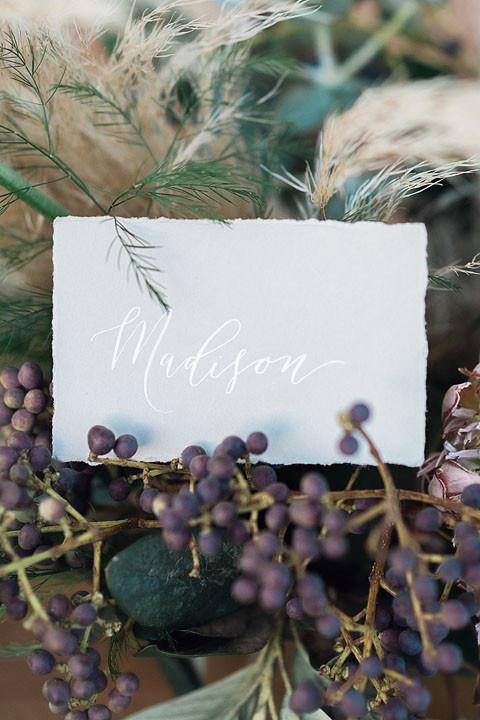 Purple, gray, and green
Looking for non-traditional winter wedding colors? We think you'll love this stylish trio. A color palette of purple, gray, and green is earthy and a bit bohemian, especially when you incorporate fresh berries, pampas grass and greenery, and handmade paper.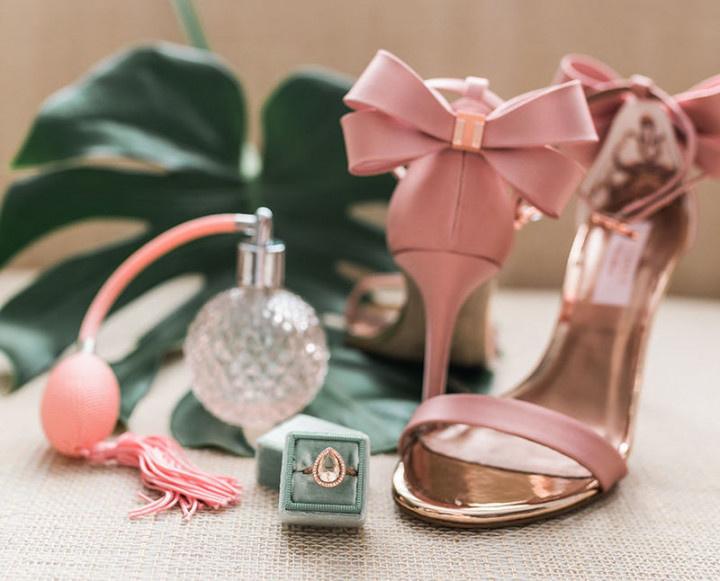 Mauve and jade
This sweet wedding color palette is a winterized version of the popular blush and eucalyptus combination that is everywhere come spring and summer. By using slightly darker tones—mauve instead of blush and jade green instead of eucalyptus—these colors feel less springtime soirée and more winter romance. Add hints of rose gold for warmth and shimmer.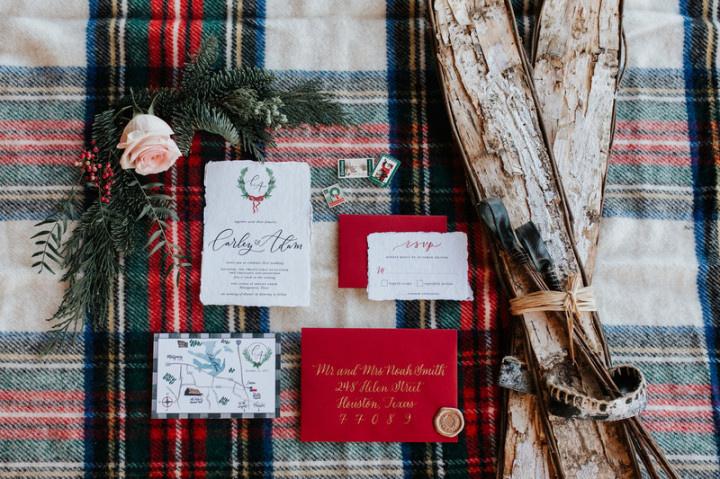 Red and white
Name a more iconic winter wedding duo, we'll wait. Red and white are perhaps the most classic winter wedding colors of all time, and for good reason. They're synonymous with the holiday season and will instantly bring a sense of wintry cheer to your wedding decor.
The trick to using these colors in a tasteful way is keeping the actual holiday decor to a minimum (save the reindeer, snowflakes, and Santa figurines for another day!). The colors alone will be enough to give your wedding all the Christmas-y vibes. Plaids, fresh evergreens, pinecones, and metallic accents are all excellent decor pieces for this type of palette.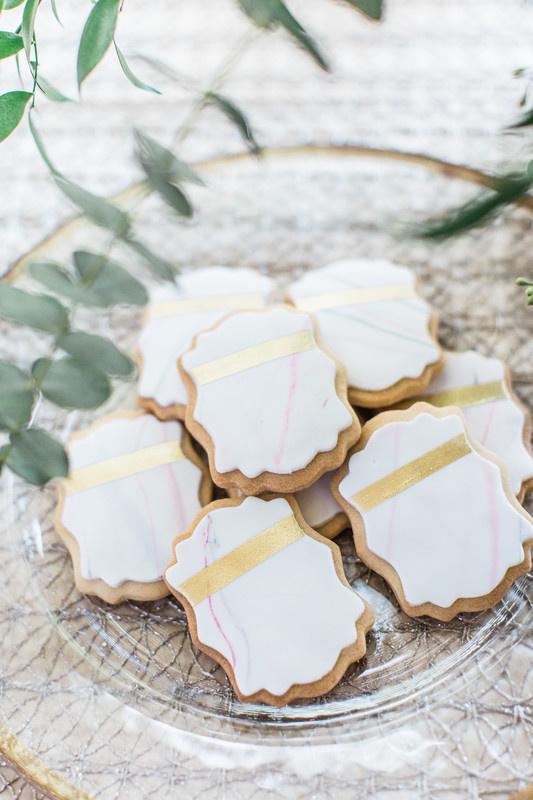 Green, white, and gold
For a wedding that's glimmering and gleaming, dress your venue in colors of green, white, and gold. This effortless winter wedding color scheme is one of the most timeless options for your big day.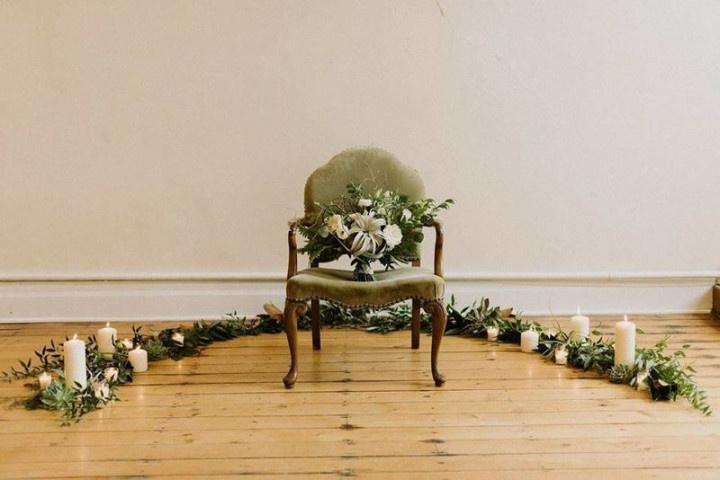 Moss and olive green
We love these muted winter wedding colors. Moss and olive green fit into a wintry aesthetic without being over-the-top seasonal. These colors are also ideal if you're going for an Old World wedding theme, since they pair beautifully with candle decor, antiques, and dark wood pieces.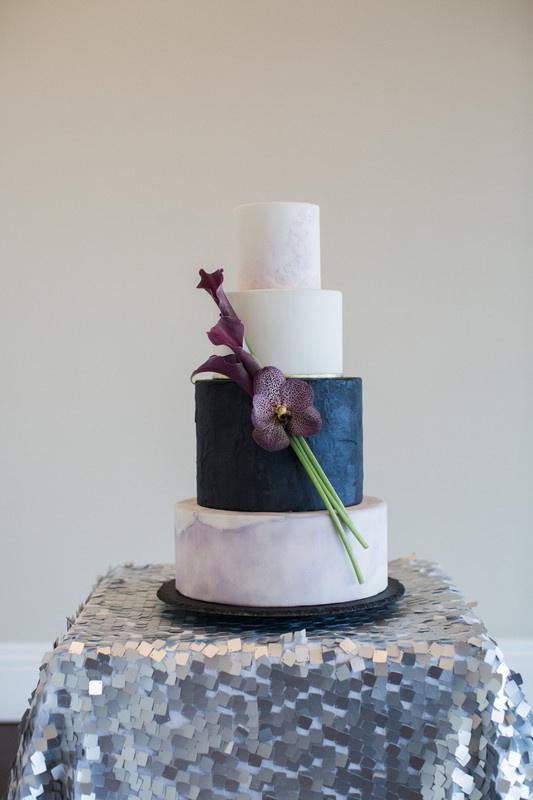 Dark purple and pewter
Dark purple and pewter will bring the wow factor to a glamorous event. Purple is a naturally regal color (see more purple wedding ideas here), and it becomes even more opulent when you pair it with shimmering silver tones and sequins.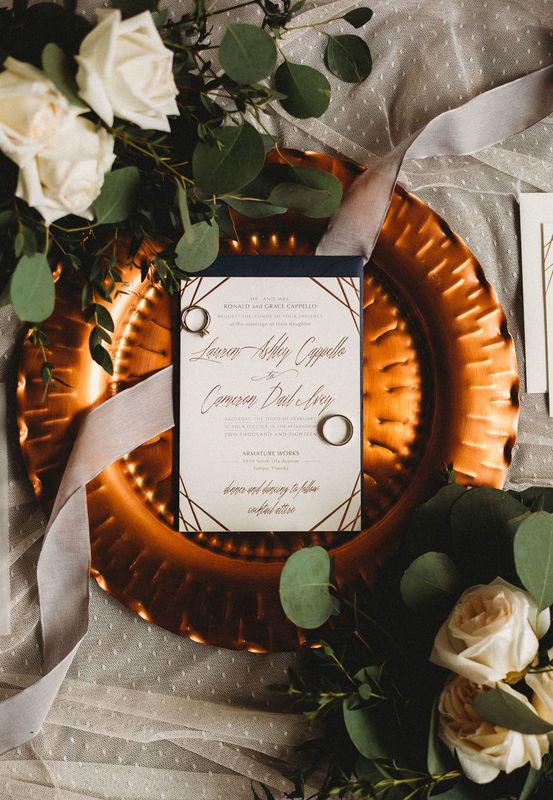 Cream, gray, and copper
This almost-neutral palette works for a variety of wedding styles, whether you're hosting an upscale ballroom event or a rustic barn wedding.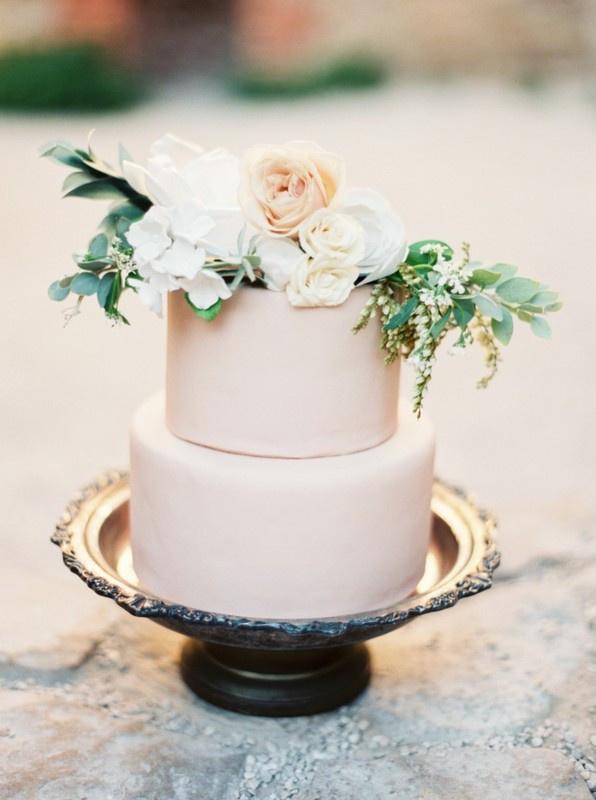 Ivory, blush, and green
This is similar to an all-white palette, but not quite as stark. Achieve an aesthetic that's soft and romantic by pairing blush and various shades of green with white and ivory tones.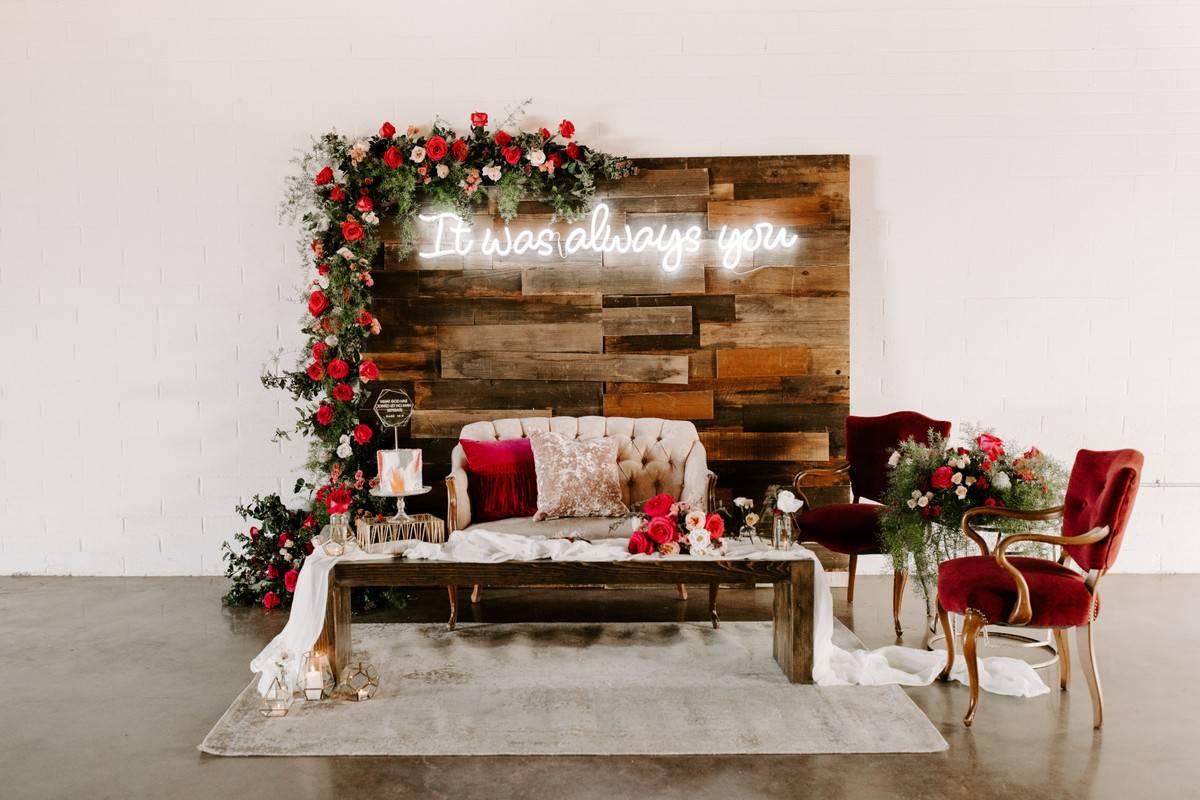 Red and brown
Red and brown are a go-to color combination for a rustic winter wedding, a Christmas-themed wedding, or a romantic Valentine's Day fête. When using these colors, add hints of white or cream to keep your palette from feeling too dark.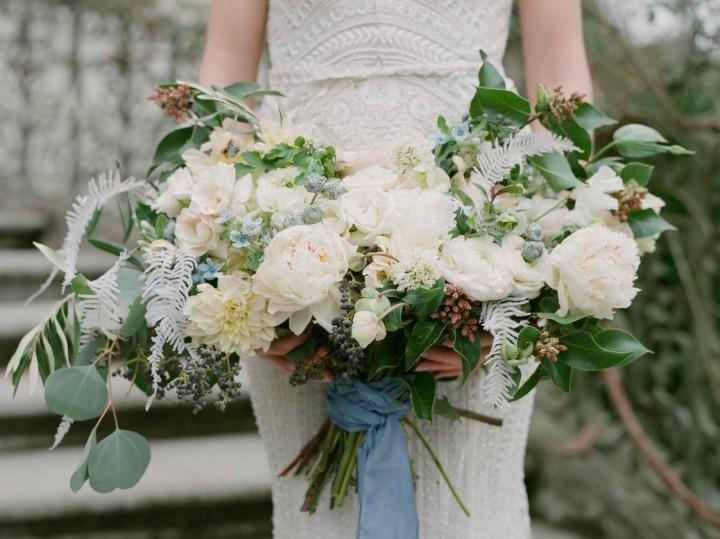 Dusty blue and sage green
Pastel blues and greens are traditionally associated with spring wedding color palettes, but when you pair them with darker colors—like navy blue and rust—they instantly feel winter-appropriate.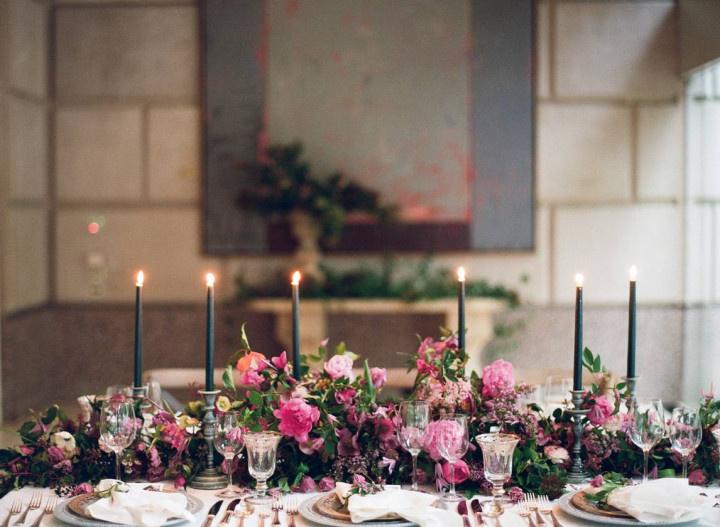 Moody colors
Feeling a bit edgy and bold? Moody wedding colors are the answer. Dark colors, such as burgundy, plum purple, and black à la this gorgeous tablescape, will bring a sense of drama and mystery to your big day. The end result is hauntingly beautiful—and a little bit gothic!
Blush and caramel
Serve up all the cozy hygge vibes at your wedding with a blush and caramel color palette. A few ways you can incorporate this warm brown hue into your big day: wood plate chargers, dyed silk bouquet ribbons, a faux fur wrap, upholstered rental furniture, and a drip wedding cake.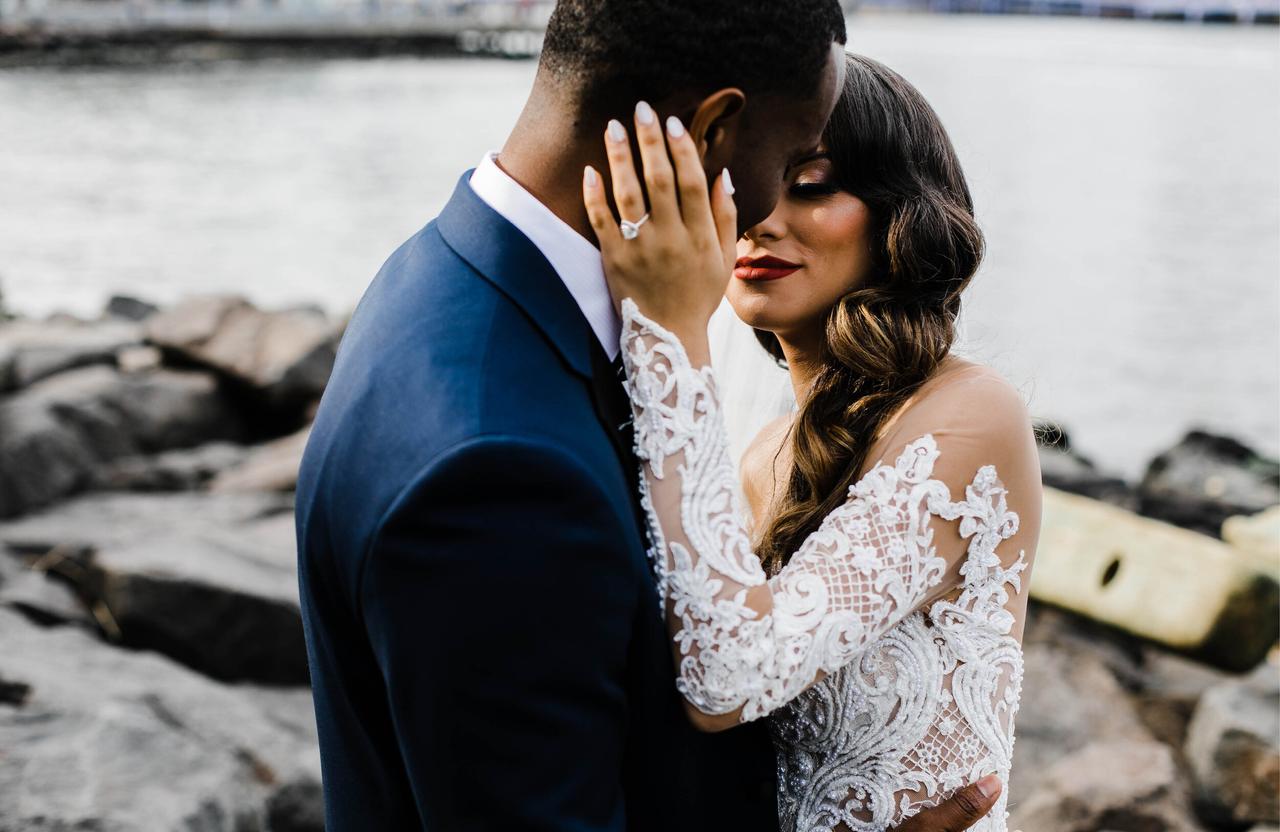 Navy and white
Put a twist on the classic black and white combo by opting for navy blue and white instead. This sophisticated winter wedding color scheme is a stylish choice if you're hosting a black tie or formal event.