How Many Wedding Vendors Do You Actually Need?
Did you know that the average couple hires 14 vendors for their big day? Who are they? This wedding vendor list outlines all the pros you'll want to have on hand for your big day.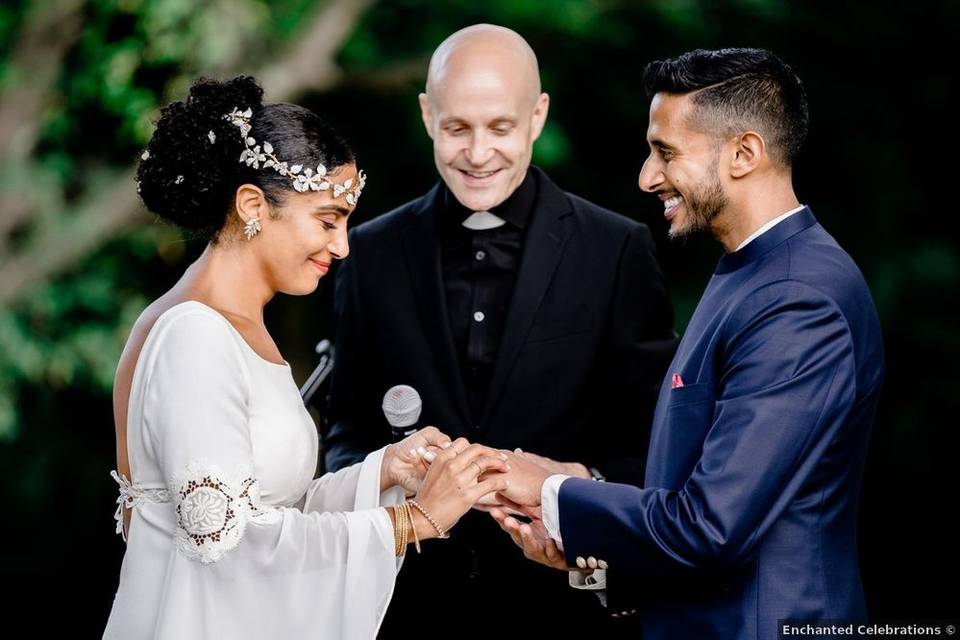 Perhaps the most important part of wedding planning is building your vendor team—hiring the group of professionals who will make your vision a reality. If you're just getting started, you're probably asking yourself the big question: Who should be on your wedding vendor list? What types of vendors do I actually need to make my big day a success? According to the 2019 WeddingWire Newlywed Report, couples hire 14 vendors for their wedding day, on average. That may seem like a lot, but each of these vendors has an important job to do to ensure your big day runs smoothly (and shameless plug: WeddingWire can help you find 'em all!).
This wedding vendor list, in no particular order, will help explain which pros you'll need to hire and why each one is important.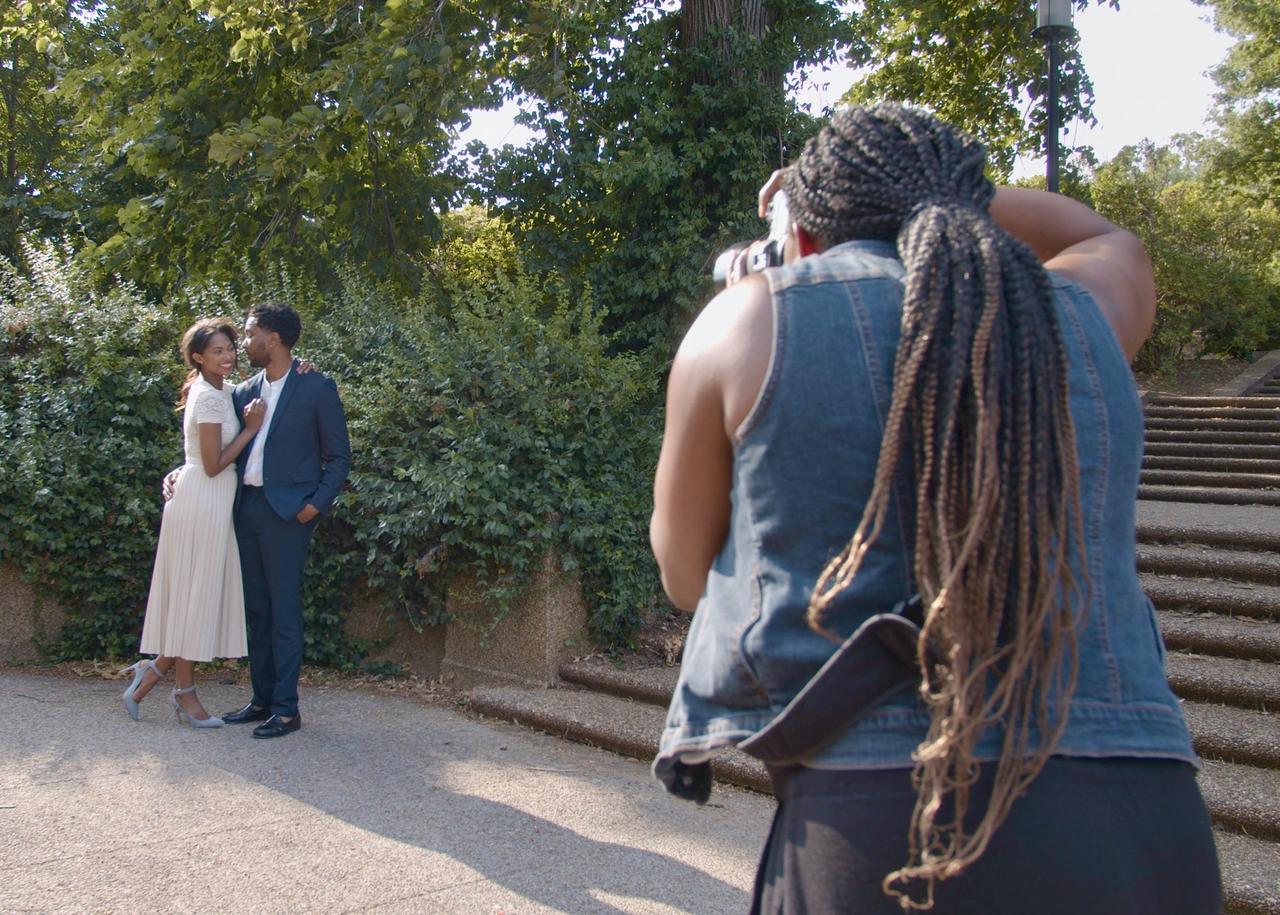 1. Photographer
Whether you're hosting a huge celebration or simply eloping, your wedding day is one you'll want to remember. A wedding photographer will creatively capture all of your wedding day memories, so it's definitely important to hire an experienced professional. That's why 90 percent of engaged couples hire a wedding photographer for their event.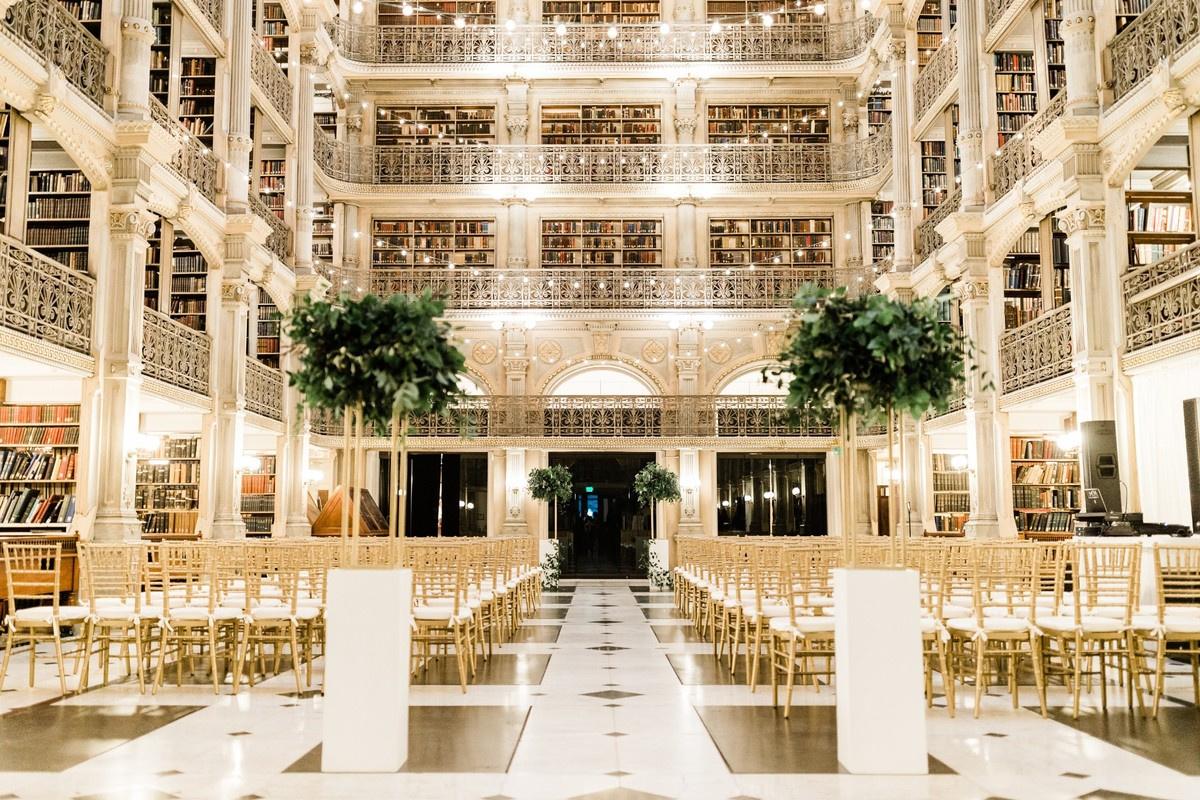 2. Venue
From a grand ballroom to a relaxed beach to a rustic barn, your wedding venue will literally set the scene for your big day. According to the WeddingWire newlywed report, 86 percent of couples book a wedding venue, and some will rent two—a space for the ceremony and one for the reception.
3. Wedding planner
A planner should take a top spot on your wedding vendor list. Why? Not only can a planner help you stay organized and on budget during the pre-wedding process, they're absolute pros at keeping things on schedule and handling any snafus on your big day. Whether you choose a full-service planner or a month- or day-of coordinator, hiring a planner is definitely worth the cost.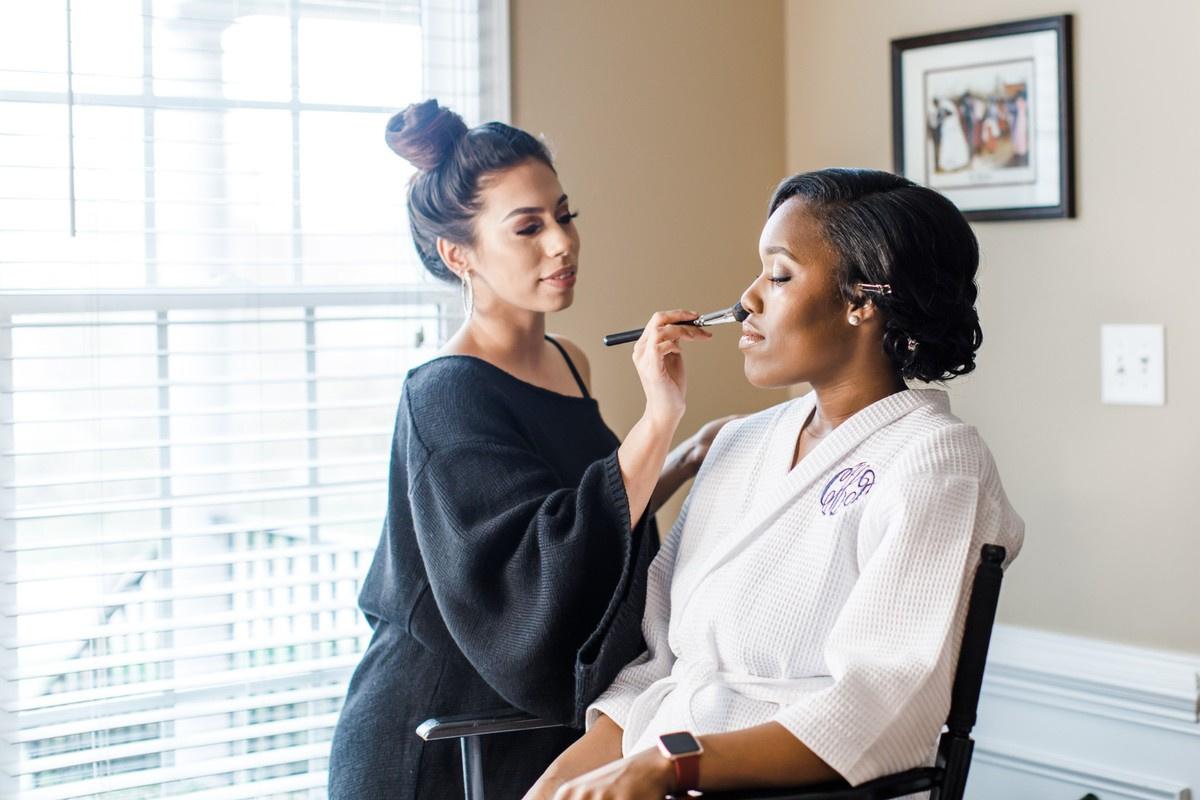 4. Hair and makeup pros
You'll definitely want to look and feel your best on your big day, so hiring a professional hair stylist and makeup artist to work their magic is a total must. According to the Newlywed Report, 80 percent of couples include these pros on their wedding vendor list.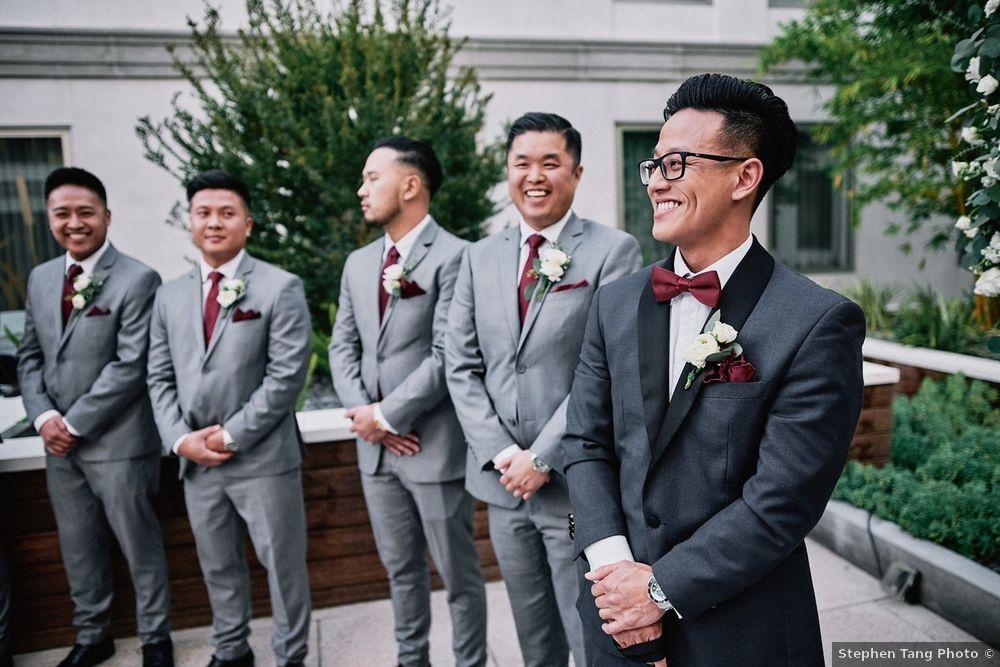 5. Attire
From wedding dresses to tuxedos, wedding party attire, and more, there's a lot of pre-wedding shopping to do! Couples generally purchase new ensembles for their big day, and according to the newlywed report, 78 percent purchased a wedding dress and 66 percent purchased groom's attire. It's a good idea to research dress salons and tux shops by reading online reviews before shopping to ensure you receive the best possible service when making these large purchases.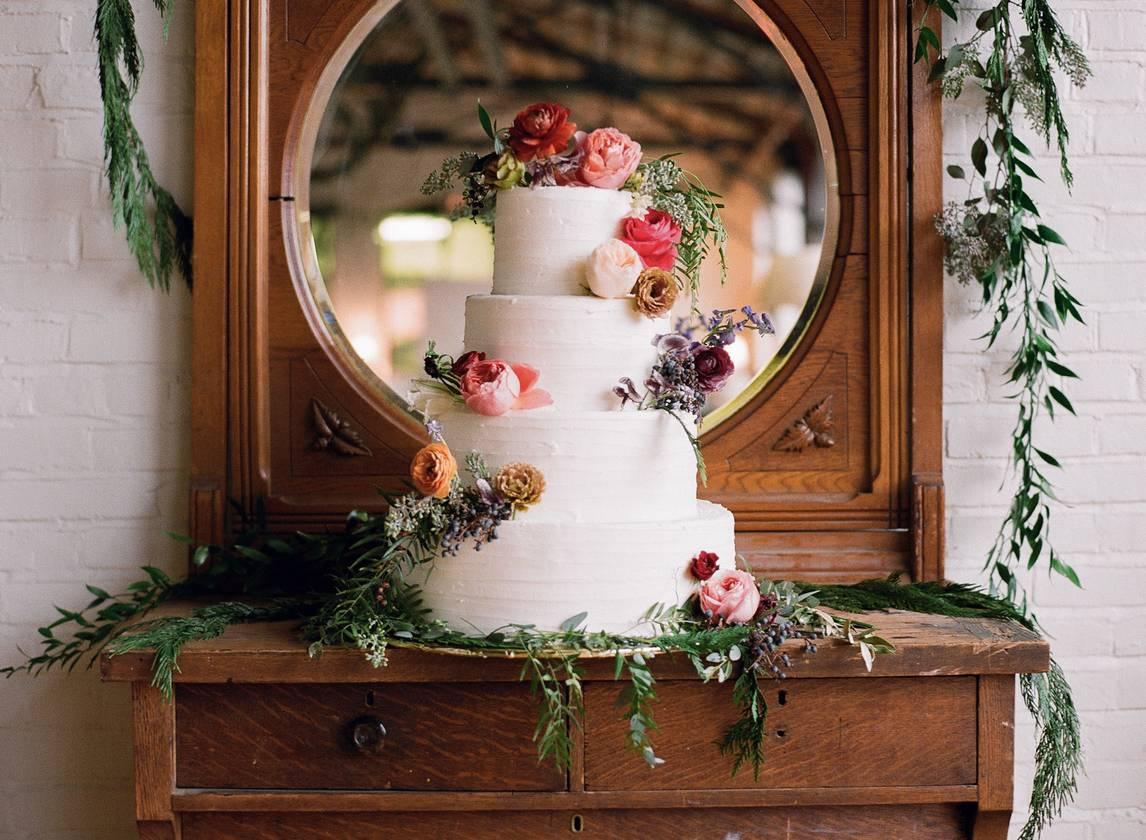 6. Cake baker
A wedding cake isn't just a delicious treat; it can also be a focal point for your event's décor. Seventy-six percent of couples hire a professional cake baker to create a dessert that's almost too pretty to eat—almost.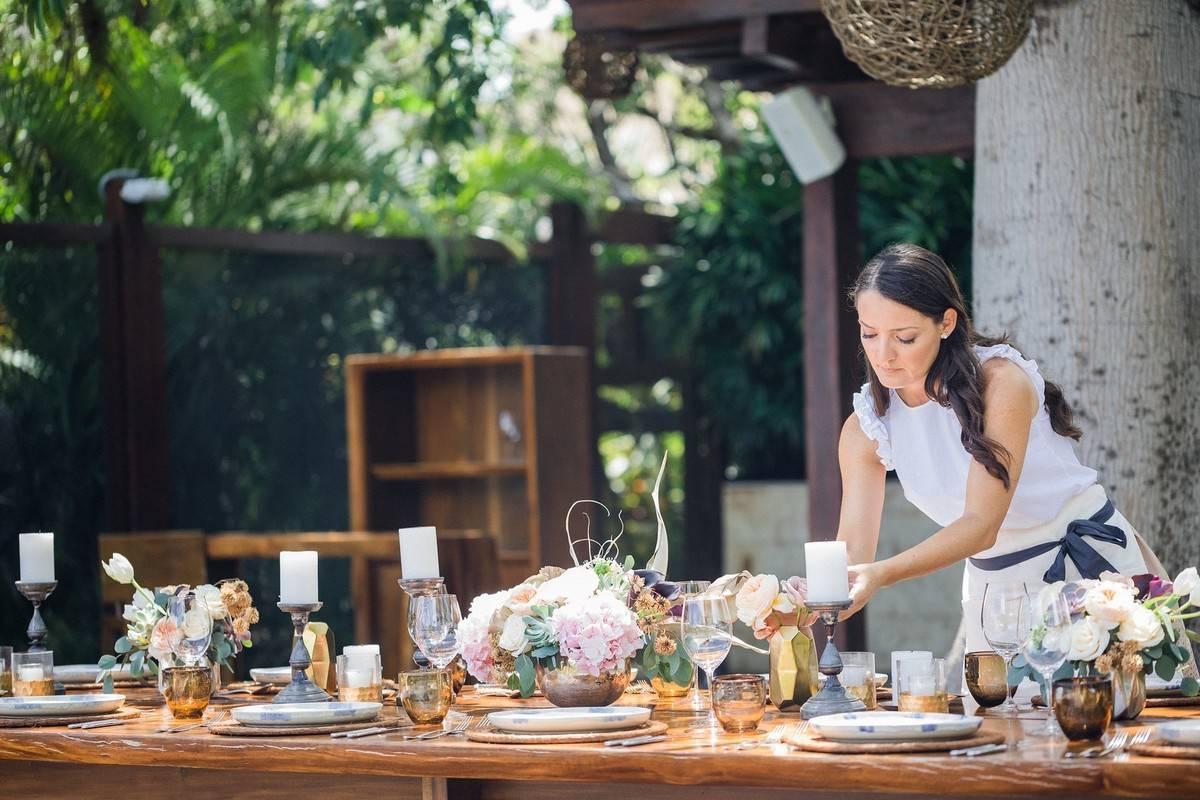 7. Florist
From bouquets to boutonnieres, ceremony arrangements to centerpieces, your wedding flowers are an essential part of any wedding's décor. And your wedding florist, an essential part of your wedding vendor list, will help bring your theme and color scheme to life. The Newlywed Report found that 74 percent of couples hired a wedding florist to create their wedding-day floral arrangements.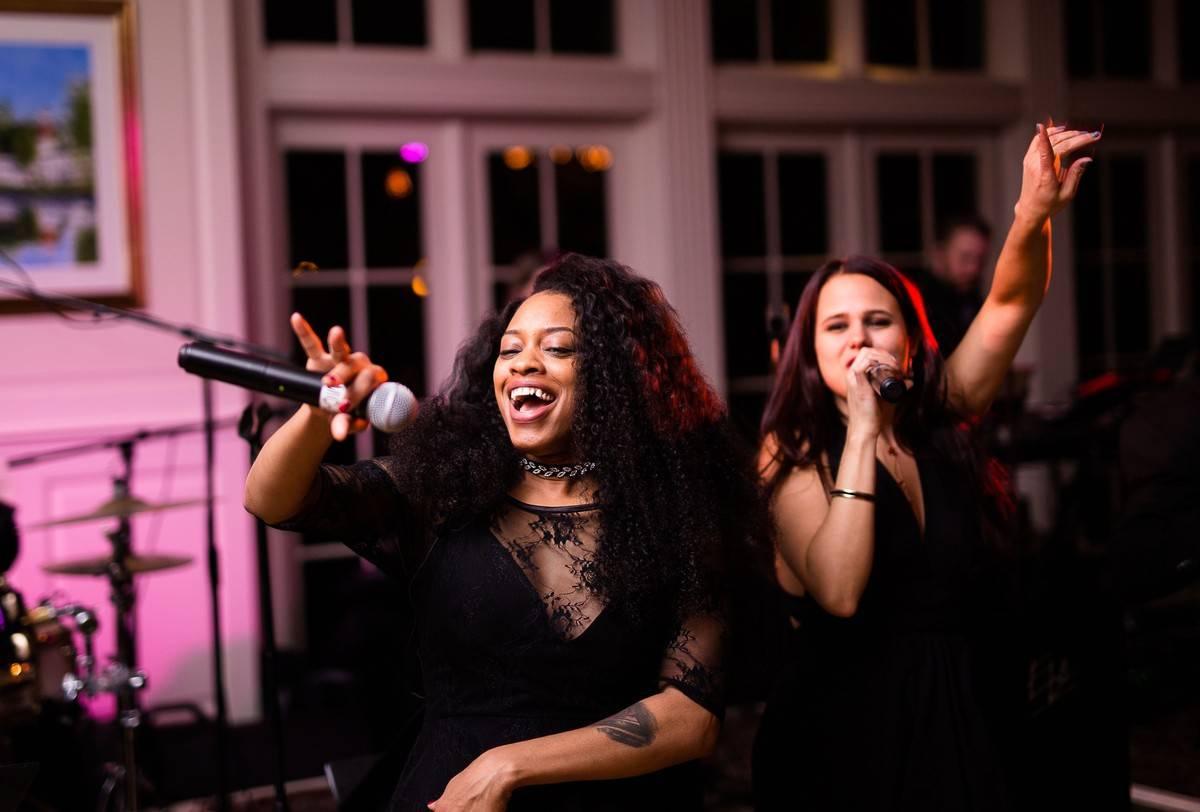 8. Music pros
Music truly sets the mood for your ceremony and reception, and it's not something you'll want to DIY. Whether you choose to hire a band, a DJ, and/or live ceremony musicians is entirely your call, but we wholeheartedly recommend leaving your tunes to a pro to keep your dance floor rockin' all night.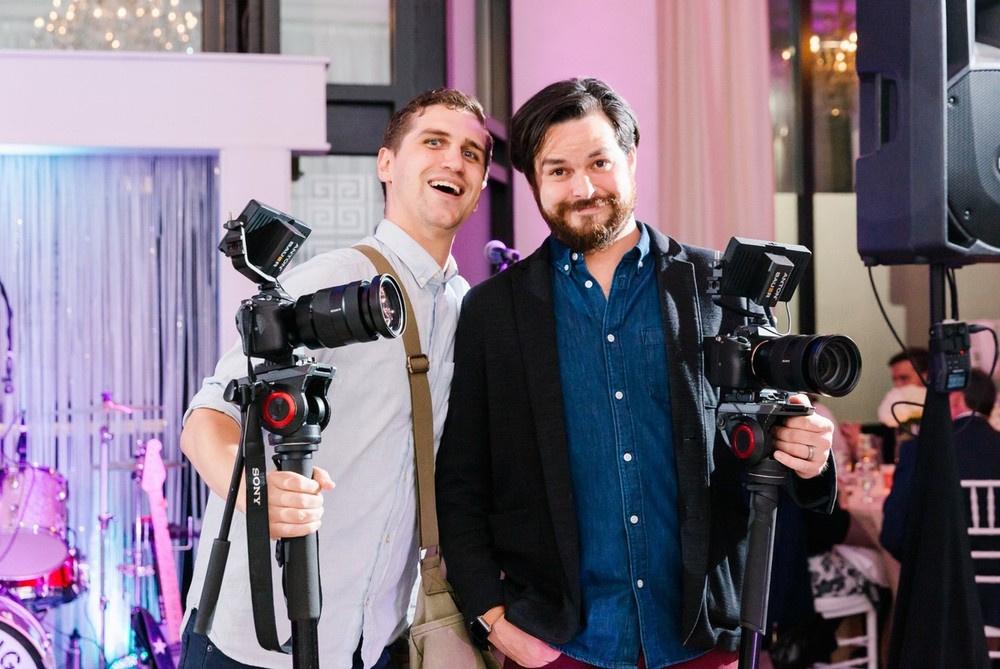 9. Videographer
After your wedding is over, you'll likely want to relive the day over and over—and a wedding videographer can make that (sort of) possible. Wedding videographers capture picture, movement, and sound to create a film of your wedding day, and allow to experience this special event every time you watch.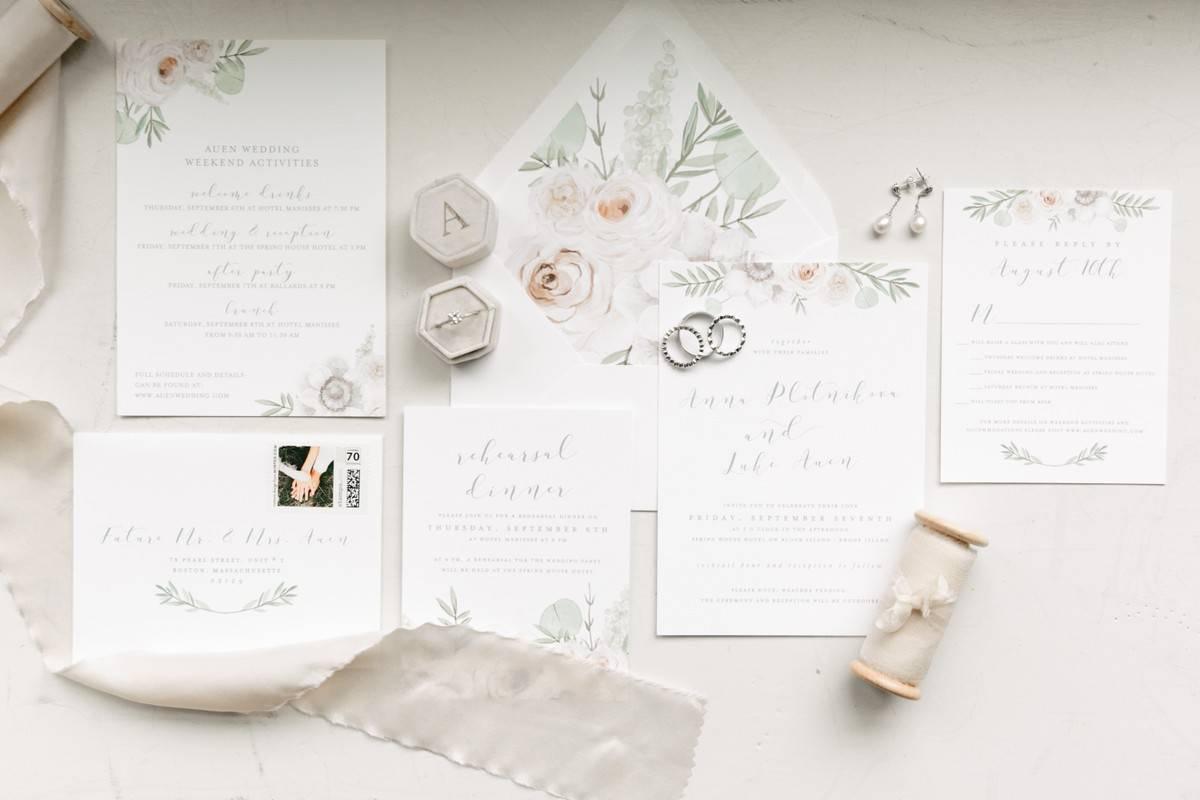 10. Stationer
One of the most fun parts of planning a wedding is choosing your stationery. From your save-the-dates to your invitations, escort cards, and other stationery items, an experienced stationer can help you select the right paper products and ensure everything is prepared and sent in a timely fashion.
11. Caterer
Aside from celebrating your new marriage, guests want to do two things during your reception: eat and drink. Your wedding caterer will ensure that the food at your event will be both plentiful and delicious. While some venues include catering in their packages, others do not—and you'll need to hire a separate caterer to prep and serve food and beverages.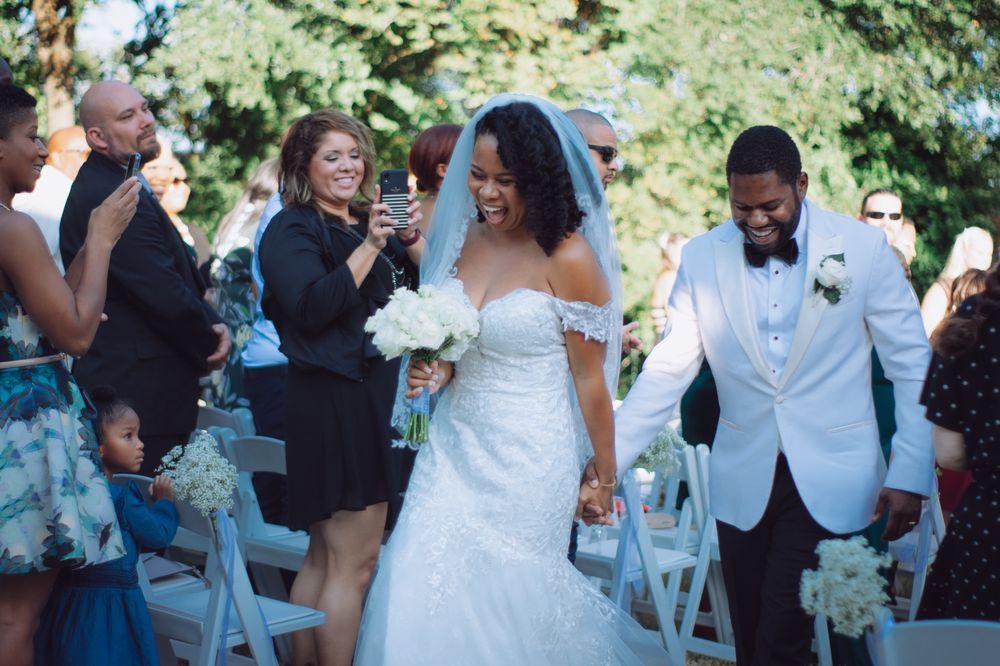 12. Officiant
Without an officiant on your wedding vendor list, you and your partner won't actually be able to get married! You'll first need to decide whether you're having a religious or secular ceremony and then find an officiant who can perform a ceremony that feels personal and appropriate for your special day.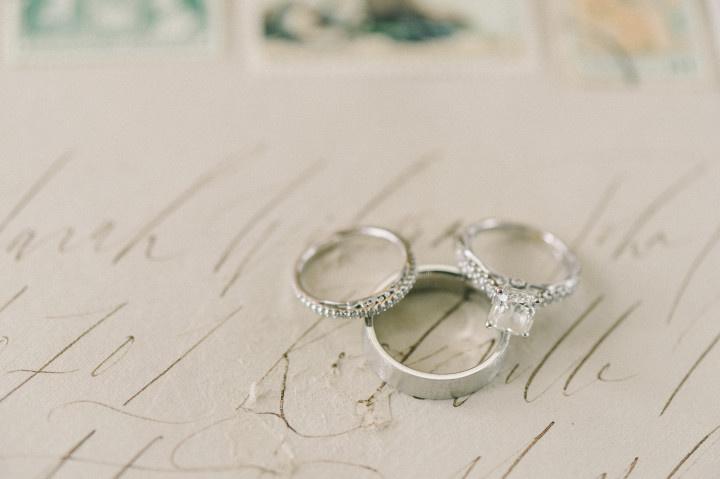 13. Jeweler
Your wedding bands are an important symbol of your marriage—but they should also represent your personal style. A trusted jeweler will help you find the perfect rings for both you and your future spouse.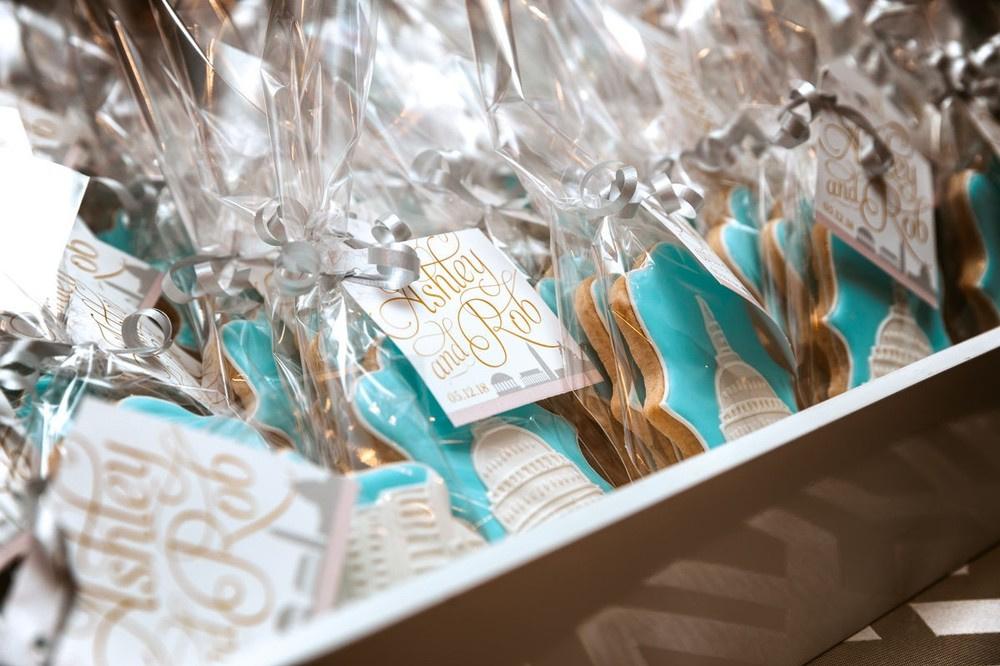 14. Favors vendor
Whether your guests have traveled across the country or across town, they deserve a heartfelt thank-you for attending your special day. That's where wedding favors and gifts come in. From edible treats to meaningful keepsakes, there are so many favors to choose from.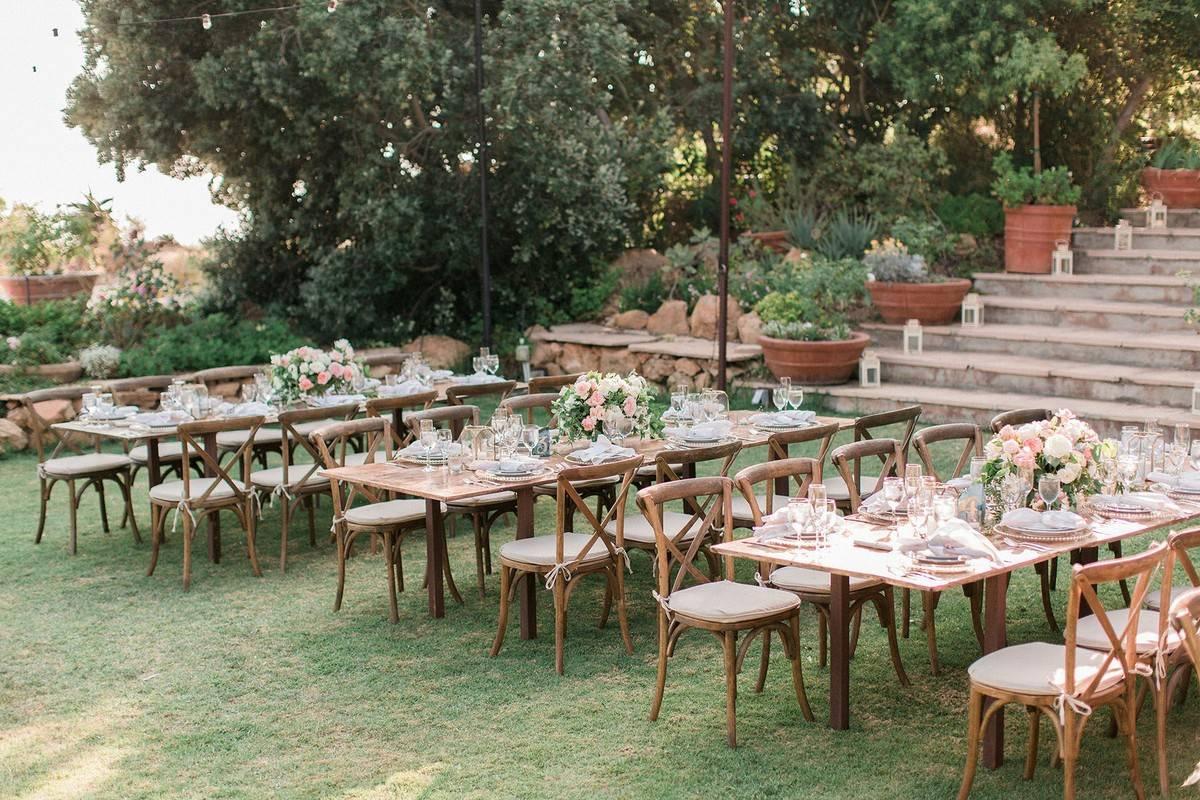 15. Rentals company
A rentals company provides such items as tables, chairs, dinnerware, décor, and more for your big day. While some of these items may be available through your caterer, rentals companies tend to have more variety to ensure your tablescapes compliment your wedding style. And if you're hosting an outdoor wedding, add a tent rental company to your wedding vendor list, as well.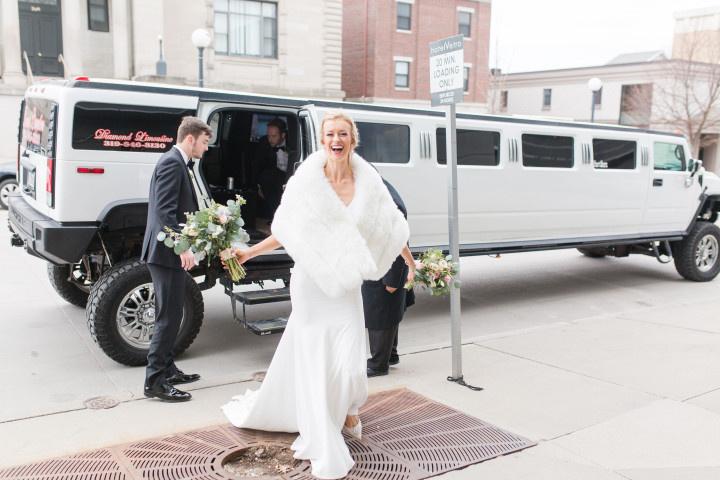 16. Transportation Company
Weddings can be logistically complex events, and ensuring that everyone arrives safely and on time can be tricky. That's where an experienced transportation company comes in. Yes, you'll certainly feel like a celeb in that stretch limo or party bus, but more importantly, you (and your VIPs) won't have to worry about traveling from your hotel to your wedding and back again.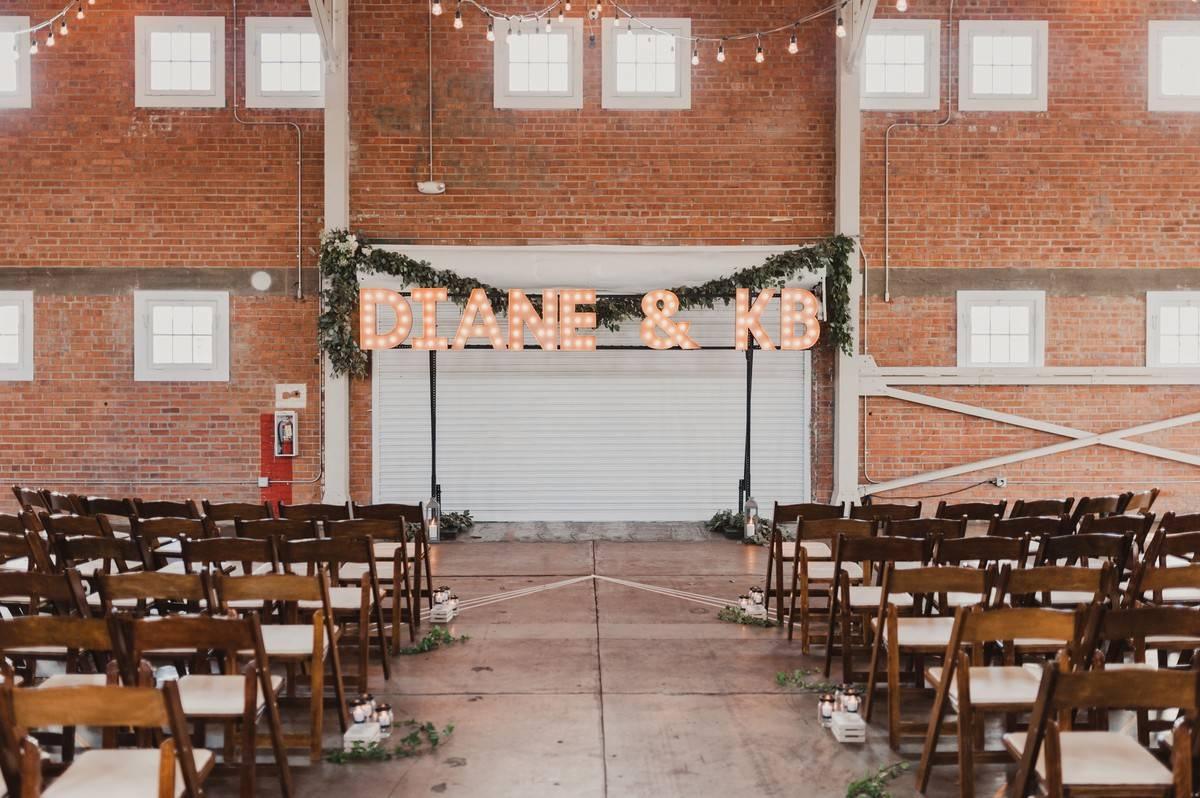 17. Lighting designer
Good lighting can make a huge difference when it comes to your wedding's look and feel. Yes, your flower arrangements are probably quite lovely, but the right lighting can make them look truly spectacular and your wedding photos even prettier—that's where an awesome lighting designer comes in.