9 Free Wedding Planning Tools You Absolutely Need
The best wedding planning tools, from checklists to seating chart generators, to help you plan your big day. Oh, and did we mention they're all totally free?
We have included third party products to help you navigate and enjoy life's biggest moments. Purchases made through links on this page may earn us a commission.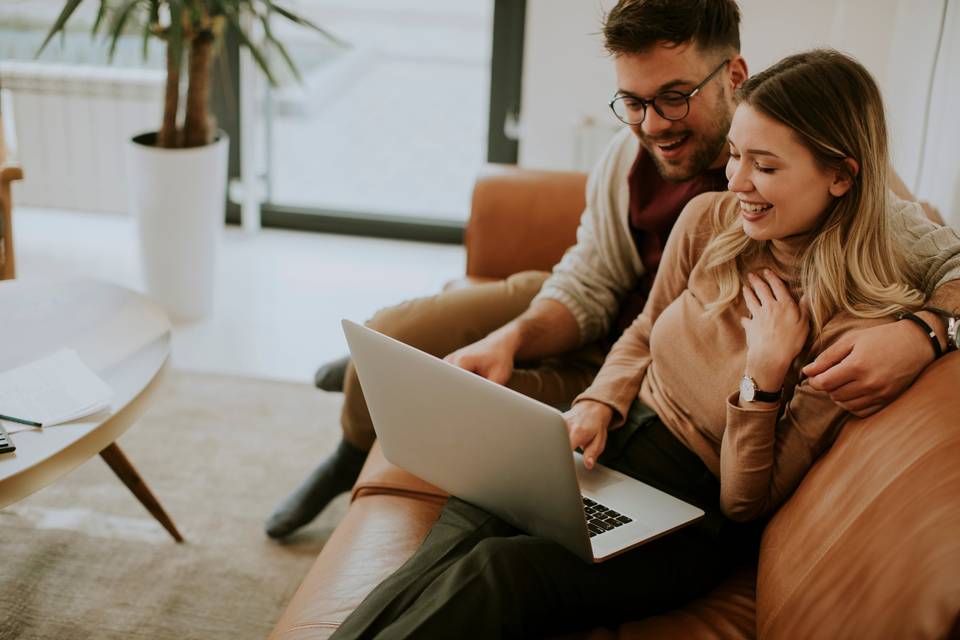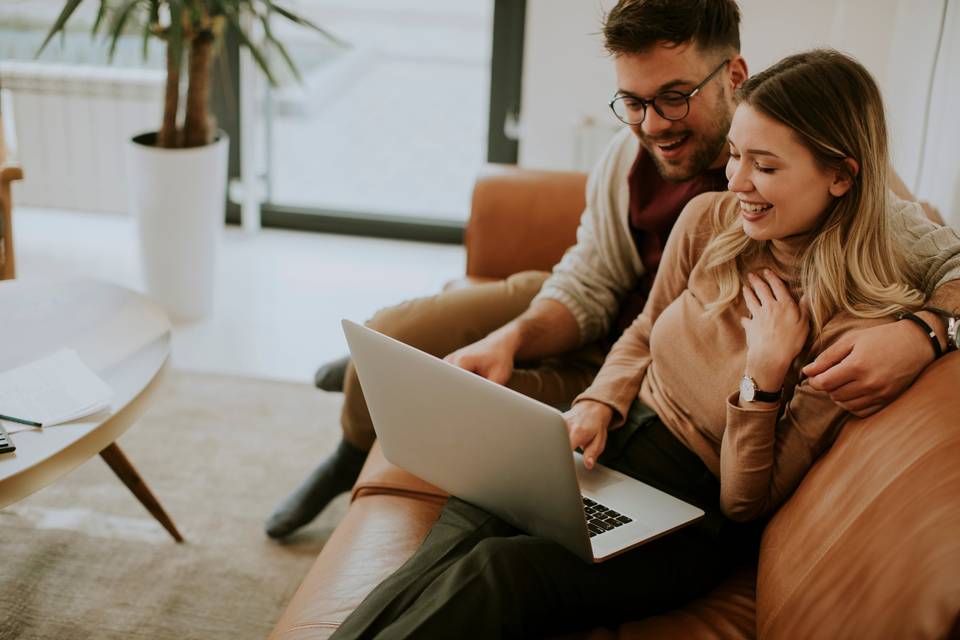 If you ask your parents or grandparents about how they planned their wedding, they may talk about having folders or binders filled with magazine cutouts, handwritten guest lists, and printed vendor contracts. Sounds pretty unwieldy, right? Fortunately today, there's a host of online wedding planning tools that can keep you organized and on track—and they're accessible on all of your devices so you can plan on the go. And if you're reading this article, you've come to the right place: WeddingWire offers a wide range of free wedding planning tools, from a website builder to a seating chart creator—and much more. Read on to learn more about the must-use tools to help make your wedding planning process stress-free!
Wedding Planning Checklist
If you're newly-engaged, you may be asking yourself: "How do I start planning my wedding?" Well, we've got a tool for that! WeddingWire's user-friendly wedding-planning checklist shares and tracks every single to-do you'll need to complete before you tie the knot. With the free checklist, you can personalize your tasks based on your specific planning goals and get recommendations based on traditions you'd like to incorporate into your event. Your checklist will be set up based on your wedding date, so you'll know exactly when to complete each task and can track your progress accordingly. And, because WeddingWire's checklist (along with the rest of its tools) is available on our wedding planning app, you can check tasks of your list anywhere, anytime.
Wedding Budget Tool
One of the first, and most important, parts of wedding planning is setting a budget—specifically, coming up with a total sum of money you and any contributors are able to spend on your event. Once you've come up with that amount, head over to WeddingWire's Wedding Budget Tool, which will help divvy up your funds so you'll know how much you have to spend on each wedding-related product or service. Not only that, but the budget tool syncs with the wedding checklist so that you can track spending as you complete tasks. You'll also be able to customize your budget, so you can add and delete specific expenses, note when payments are due, monitor your costs, and view a breakdown of your wedding spend so you'll know if you're creeping into over-budget territory in real time.
Guest List
Deciding who's invited to your big day is an important part of the planning process, but even more time-consuming is collecting and tracking each person on your guest list—from their address to their RSVP status, gifts, menu selections, and more. Lucky for you, WeddingWire's free Guest List Tool does the heavy lifting for you. You can easily create your guest list by importing from your contacts, manually entering each guest one by one, or sending an email to your loved ones directly to easily gather their addresses and compile them within the tool. And once your wedding invitations have been sent out, you can collect replies online through your wedding website (more on that later), and track RSVPs with the Guest List Tool. And—major bonus!—when it's time to handle seating arrangements, your Guest List Tool syncs with WeddingWire's seating chart creator so you can easily group each and every wedding guest.
Wedding Website Builder
Your wedding website will serve as a hub for your guests to find all the essential information about your big day. Yes, there are cute features like the ability to customize with engagement photos, write fun bios of your wedding party members, or create a cute countdown until your wedding date but your guests really want all the deets in one, easily-accessible place. First, choose a template that works with your wedding style (WeddingWire offers dozens of designs to choose from!), and then add information like your wedding's date and time, venue, and more. Your website is also a great place to feature wedding registry information. And, your guests can even RSVP for your event on your wedding website—just be sure to include all the information on an insert with your invitations!
Wedding Vendor Manager
From caterers to florists to wedding planners, photographers, and more, building your vendor team is crucial to ensuring a successful event. Beyond finding and selecting your wedding pros, you'll also need to keep their contact information and other details organized. That's where WeddingWire's Vendor Manager Tool comes in. Think of this as your one-stop shop for all your vendor information. Start by comparing vendors by pricing and reviews, then easily reach out to your top choices right from your WeddingWire account. Keep track of notes and details about each pro, and easily share their info with others as you near your wedding day.
Wedding Seating Chart
One of the final tasks you'll take on in the final weeks before your wedding is creating your seating chart. This is where a lot of different aspects of your planning process come into play—your guest list, your RSVPs, your wedding venue, your rentals company, your caterer, and more. Luckily, WeddingWire's Seating Chart Tool makes this task an absolute breeze. First, you'll create a floor plan that mimics your venue's layout—add tables, a dance floor, stage, etc. Then, the Seating Chart Tool will sync with your online guest list to group your guests and help you place them at tables—just drag and drop guests into their seating arrangements! Then, you can print, email, or export your seating chart to your vendors for easy access. You can even create seating plans for other wedding-related events, like your rehearsal dinner.
More Wedding Planning Tools
For more specific tasks, these additional WeddingWire planning tools can save you time and energy. And yes, they're all free.
Cost Guide
Figuring out how much a wedding actually costs can be pretty daunting. The average cost of wedding depends on a lot of factors, from where you're getting married to how many guests you're inviting, the time of year, and more. WeddingWire's Cost Guide can help you find average prices for wedding services near you so you can confidently create a budget that works for you.
Hotel Blocks
If you're hosting a number of out-of-town guests, we highly recommend booking hotel room blocks to ensure everyone has a place to stay. WeddingWire's free hotel room block service helps you find the best room blocks for your guests at a variety of price points. Once you share your wedding date, location, and desired price point, the service takes care of the rest.
Hashtag Generator
Searching for the perfect wedding hashtag? WeddingWire's Hashtag Generator is not only easy to use, it's super fun! Simply provide your names, wedding date, wedding location, and a few other details, and the (free!) Hashtag Generator will provide you with several tags to choose from, saving you major time and effort.