4 Ways to Make Your Wedding More Accessible for All Guests
Taking the time to think about your event's accessibility will mean a more inclusive experience for your loved ones.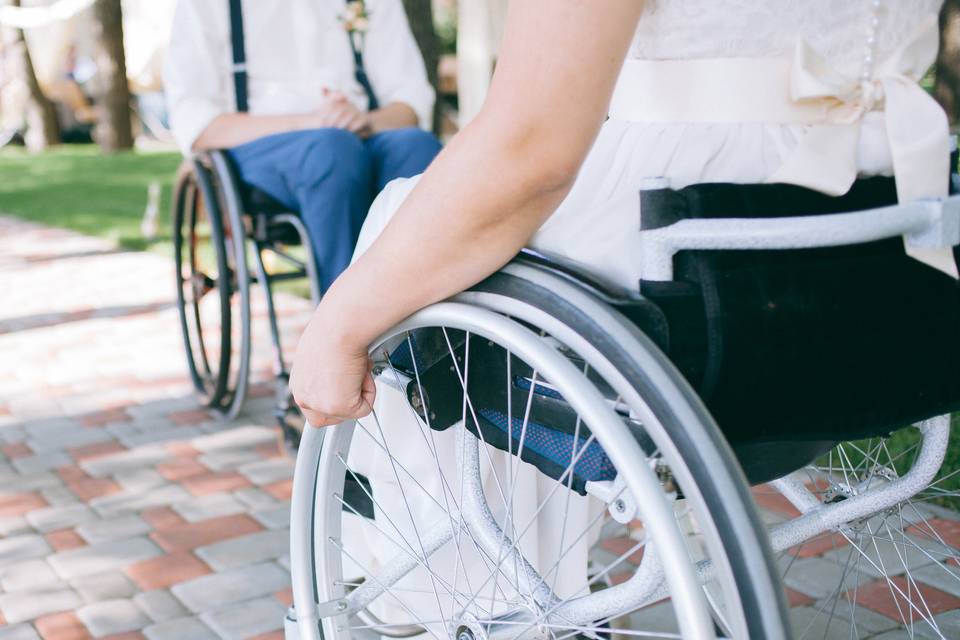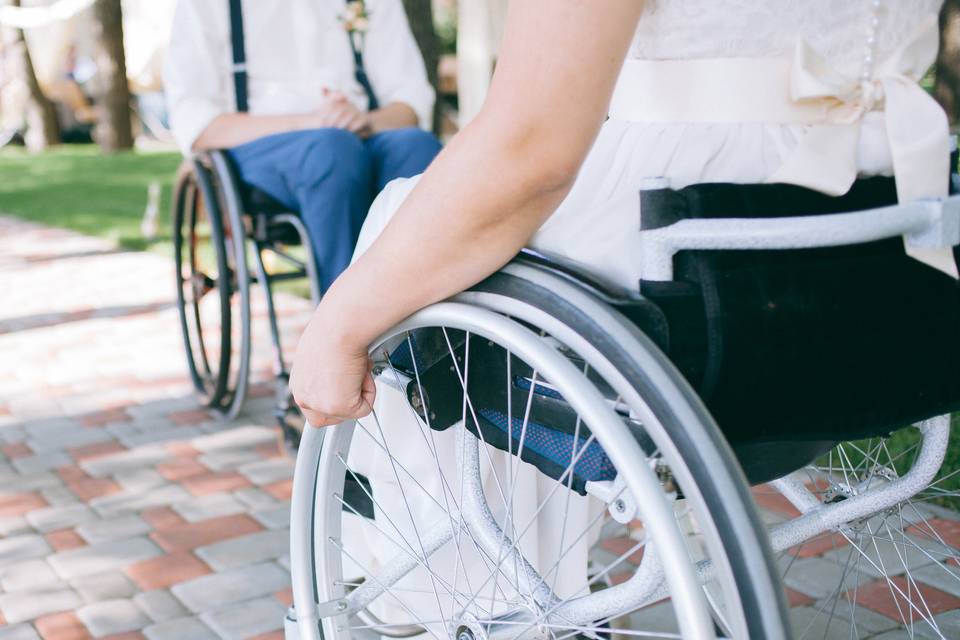 There is plenty to consider when planning a wedding, from flowers to food and seating arrangements. But something we don't talk about as often as a wedding's accessibility. A staggering reality when we recall that one in four Americans has a disability. Learn about the simple, actionable steps you can take toward having a more inclusive wedding for your loved ones.
Please note, this is not an exhaustive list. We encourage you to educate yourself with additional resources and supplemental information. We recommend visiting the National Association of the Deaf, American Foundation for the Blind, American Association of People with Disabilities, and more.
Anticipate your guests' needs on the RSVP.
We all know the saying about making an assumption. To avoid any moment of awkwardness or miscommunication, it's always best to lead with transparency. Allow guests to speak for themselves on your RSVP by asking about both dietary restrictions and special accommodations. One example is, "We cannot wait to share our day with you. Please advise us if you have dietary restrictions or require special accommodations."
Inform and educate your wedding vendors.
Photographer Cavin Elizabeth of Cavin Elizabeth Photography shared, "The main thing that you need to make sure you do is, especially if [the bride or groom] has a disability, please tell the photographer everything in the world because we cannot make assumptions." She explains that the photographer should be made aware of your mobility limitations, energy levels, or where you can and cannot go. "I really appreciate it when a couple tells me about a disability because I don't want them to [feel the pressure] to fight through any pain or be uncomfortable." Open communication will allow the photographer to capture beautiful photos of guests or the newlyweds without an awkward exchange day-of.
Ensure your venue is accessible.
One of the best steps to take is calling your venue's coordinator to see what options they have for guests with disabilities. Here are some things to potentially inquire about:
Entrance/Exits
Does your wedding venue have ramp access for accessible entering and exiting?
Do the steps and/or staircases have accessible options for those who may need them? For example, would a guest be able to access a balcony or outside garden?
Doors/Elevators
Are there automatic door openers and/or "Push To Open" buttons?
Are there working elevators? Further, will a staff attendant fix an issue should one arise with an elevator?
Amenities
Restrooms: Are the stalls big enough for a power wheelchair, and are there grab bars in the stall?
Dining: From plated dinner to the open bar, do all guests and wedding attendees have access to food, beverages, and favors?
Inclusive seating: Will your guests or wedding party be able to enjoy their meal from their chair? Is there space at the table?
Caregiver needs: Individual circumstances will vary, but will a guest or person in the wedding party need to be accompanied by a caregiver or companion?
Technology: Be mindful of adjustable mic stands to help accommodate varying heights of guests and their mobility.
Consider the disabilities we can't always see.
We know that not all disabilities are obvious at first glance. Guest attendees could have medical disabilities, visual impairments, or be hard of hearing. If needed, consider the following support systems to ensure each guest enjoys your special day:
If you're streaming or sharing a video at your event, consider having closed captions.
You may need to hire an interpreter for the wedding speeches. Ensure they are visible to the audience.
Disclose the use of flash photography for those who may be sensitive to bright or flashing lights.
If you're hosting offsite events, inquire about their options for those with disabilities.
Consider sending accessible wedding invitations with larger font to your guests.