How to Find a Wedding Photographer
Okay, it's go time. Here are the steps to finding the best wedding photographer for you.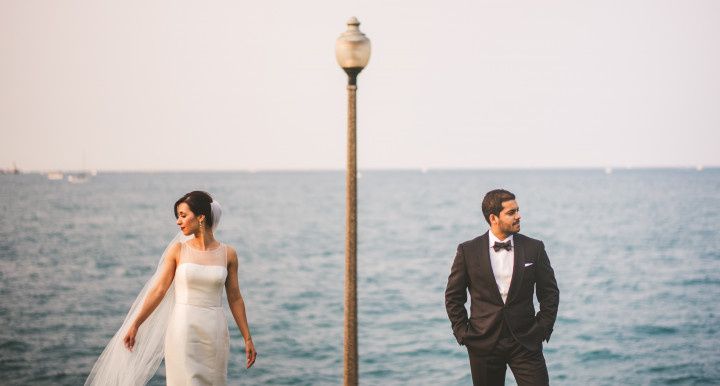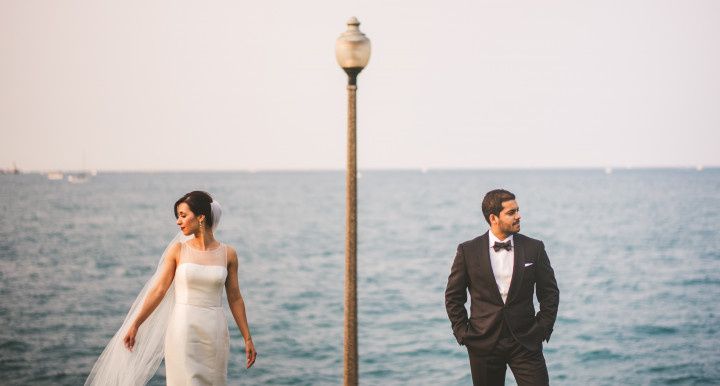 Photo: Sam Hurd Photography
A wedding photographer has a very important job to do—make sure you look your very best in your wedding photos (no pressure, right?). Of course, it's important that you're borderline obsessed with your chosen wedding photographer's work, and that the price is within your budget. But making sure your photographer is actually fun to be around might be the most important factor of all. You'll be spending your entire wedding day with your photographer, so if you feel awkward around them, it will show in your photos.


Where do I start?
Before starting your search for a wedding photographer, you'll need to have made a few big decisions. First, it's a good idea to have your venue booked before you start your photographer hunt. This means that you've actually set a date for your wedding and can make sure that any photographers you consider are available on that day—and can travel to your chosen venue.

We also are giving you full permission to spend all of your free time looking at wedding photos online (or perhaps you're already doing that). Browse real weddings, look on wedding sites, and get a sense of the type of wedding photography that you gravitate toward. Are you into light and airy images or super-artsy, edgier photos? Getting a sense of what you like and don't like will help make your decision-making easier.

Start stalking, er, searching
There are a few ways to look for wedding photographers. You might want to start by searching on a site like WeddingWire, but you can also visit wedding expos where you can meet pros face-to-face. And if you've seen friends' or family members' wedding photos that you particularly love, don't be shy about asking who photographed their wedding—you're flattering them, not being a copycat.

Read reviews
Wedding reviews give you the inside scoop on vendors. Think of them as reality show confessionals for the engaged set. Read reviews closely, paying attention to how a couple describes a photographer's personality. Did the photographer make a shy couple feel like supermodels in front of the camera? What did the photographer do to go above and beyond? Reviews can help you learn what makes a particular wedding photographer stand out from all the rest.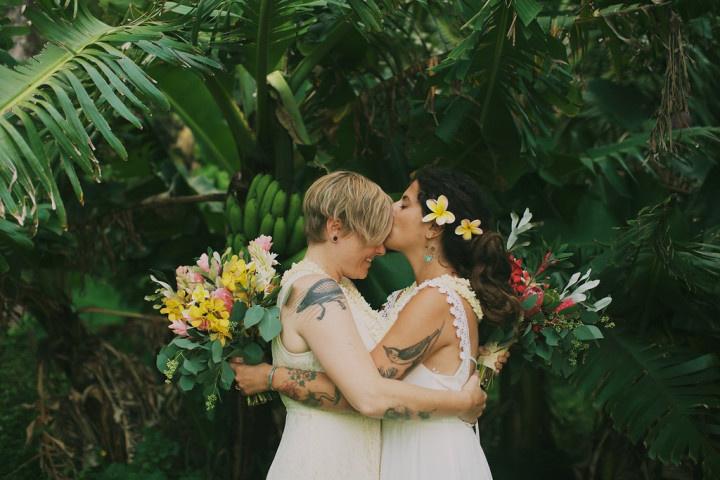 Photo: Anna Kim Photography
Become obsessed with their work
As you browse a photographer's work on his or her website, blog, or WeddingWire Storefront, think about the following questions: Do I want to look as amazing as the bride or groom in these photos? Do I not-so-secretly covet these images to hang above my fireplace? These are good signs that you're loving a particular wedding photographer's work. Make a list of the photographers whose work you truly love, and cross-reference with their reviews.

Follow them on social media
While you're waiting for your in-person meeting with a photographer, take the time to follow him or her on social media (particularly Facebook and Instagram). Not only will their work light up your feed, you'll also be able to get a better insight into their style and personality. And you'll certainly get props from the photographer for following them (they absolutely notice these things

Reach out
Once you have a list of a few photographers you like based on their work and reviews, it's time to contact them to find out more about their availability and pricing. Yes, it can be a little awkward to figure out what to say during that initial introduction, but you're in luck—we've done the work for you. Here's a good template to use when reaching out to a photographer (or most vendors, for that matter):

Hi [photographer name],

My name is [your name] and I found you on [mention where you found the photographer, whether on a website, at a wedding expo, etc.]. I was really impressed by your work and am interested in learning more about your wedding services. I am getting married on [your wedding date] at [your wedding venue], and wanted to check your availability and receive any information on your packages and pricing.

Thank you!
[Your name and contact information]

While you probably won't hear back from a photographer instantly, you should receive some form of a response within one to two business days. It may be a personal reply or an auto-response if the photographer is unavailable, on vacation, etc. You'll want to make sure that the photographer you choose is responsive and replies to messages in a timely fashion.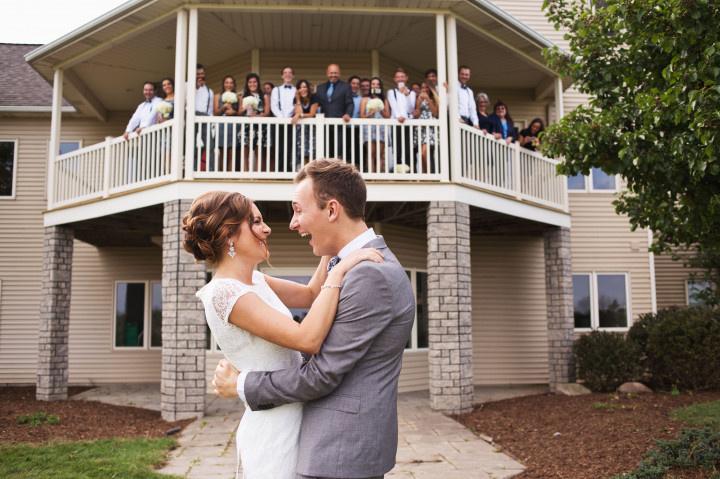 Photo: Sarah Gehman Photography
Meet in person
So, the photographer of your dreams is available on your wedding date and the price is right. Now it's time to set up an in-person meeting. "In person" are the major words here—it's easiest for you to get a sense of a photographer's personality and style when you meet face-to-face. If you're planning a destination wedding or are otherwise unable to meet in person, video-chatting is a fine second choice.

You'll probably have a long list of questions to ask a photographer (if you don't, here's one), and of course it's important to focus on the photographer's answers. However, also take note of how you and the photographer interact. Do you feel at ease talking to this person? While you don't have to become close personal friends with your photographer, you'll at least want to find someone you feel comfortable spending time with.

Look at all the photos
Even if you've already seen a lot of a particular photographer's work, ask to see a full wedding album, start to finish. You've probably already seen a photographer's very best images—the sunsets, the kisses, the amazing landscapes. Now you want to see how he or she handles the less scenic images. Family portraits. Photos of centerpieces. Photos of a couple's dad's business partners on the dance floor. Can the photographer make these images shine too? Now's your chance to decide.

Read (and sign) the contract
Seriously, just read it. And enlist other people to read it, too. Make sure you understand the photographer's pricing, what you'll receive with the package (is an engagement session included?), how much time he or she will spend at your wedding, and how long it will take for you to get your images (usually six to eight weeks is pretty standard). Ask questions of the photographer if you need to—you don't want to be confused about any of the contractual details (you're signing away a good chunk of change here, so you might as well know what you're getting). Once you and your future spouse (plus whoever's paying if it's not you) are comfortable with the contract, go ahead and sign it! Try to make a decision as soon as possible, as your photographer may have other interested potential clients.

If you decide not to hire a particular photographer, do the right thing and let him or her know as soon as you've made your decision. The photographer may be holding a date for you, so while the conversation might be a bit awkward, it's important to give the photographer a heads up ASAP.

Once you've signed the contract for your chosen wedding photographer, go ahead and schedule an engagement session. Not only is this an added excuse for you to channel your inner supermodel, but it's a great way to spend some QT with your photographer and get even more comfortable working together.