5 Ways to Research a Wedding Photographer, After Their Site
Sometimes, looking at a photographer's website just isn't enough! Here are some other things to check out before choosing a wedding photographer.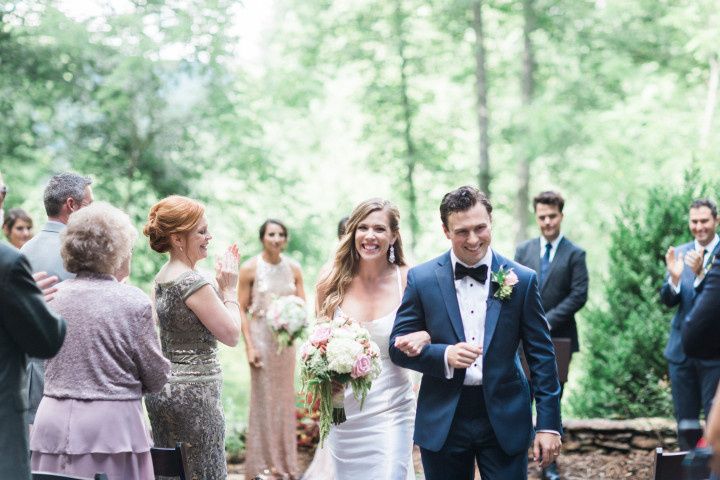 Your wedding photographer is definitely a VIP (very important pro)—he or she is the person who will be capturing your wedding-day memories, creating images that you will look at for many years to come. So it's super-important to do your research and find a wedding photographer who not only has an incredible artistic eye, but also a personality you genuinely enjoy being around.
Check out the best ways to research wedding photographers (besides looking at their websites, of course!).
Read online reviews.
Of course, falling in love with a photographer's work is one thing, but it can't be stressed enough how important a photog's personality is as well. Reading reviews written by other couples will give you insight into both a photographer's work and style.
Check out Instagram and other social media platforms.
Start following photographers whose work interests you on social media—including but not limited to Facebook and Instagram. You'll be able to see their work in real time, and also get a behind-the-scenes look at their business as well.
See if the photographer has a blog.
Many photographers have blogs to showcase their work on a more regular basis. Often, you'll be able to see more photos from each wedding they photograph, which can help you decide if you're a fan of their style.
Meet them in person.
An in-person (or FaceTime or Skype, if necessary) meeting with your potential wedding photographer is a must. Of course, you can set up interviews with two or three photographers whose work interests you, but if you're still having trouble narrowing down the list of photographers you might want to head to a wedding expo, where you can meet with many wedding pros at once. You can chat briefly with a photographer, get a sense of their work, and then schedule an actual interview if you see fit.
Look at real wedding albums.
A photographer's website isn't always going to provide you with the full picture of his or her work. Usually a photographer will show the best photos from a bunch of different weddings. If you're meeting with a photographer in person, ask to see a full album or gallery from a few couples' wedding. That way, you'll be able to see all of the photos—from the gorgeous portraits to the getting-ready shots and beyond.