How to Choose a Wedding Photographer, According to Photographers
We sought advice on how to choose a wedding photographer from the real experts—recently-married wedding photographers.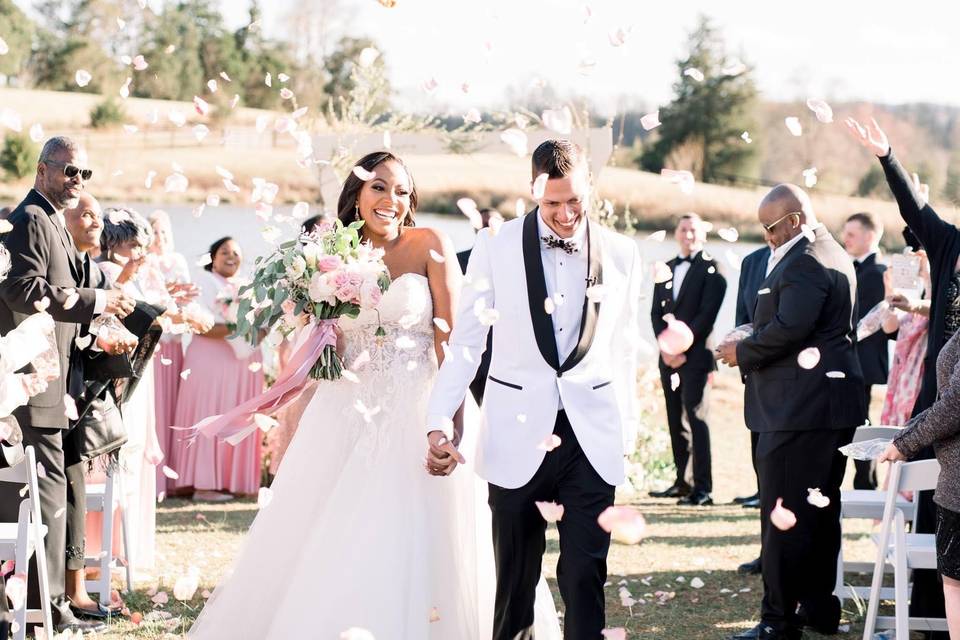 One of the biggest questions recently-engaged couples face is how to choose a wedding photographer. When it comes to selecting vendors, it's often helpful to get advice and recommendations from recently-married couples to point you in the right direction. To help to the legwork for you, we talked to three recently-married photographers—Michelle Harris of M Harris Studios in Fredericksburg, Virginia, Cavin Elizabeth of Cavin Elizabeth Photography in San Diego, California, and Ashley Simmons of Ash Simmons Photography in Pensacola, Florida—who have a unique perspective on the whole process. Not only are they photography experts, but they have first-hand knowledge of the wedding planning experience.
Check out this insider advice on how to choose a wedding photographer, straight from the experts.
Pick your priorities.
With so many talented photographers out there, finding "the one" can be difficult—and perhaps more so for photographers themselves, since they're fully immersed in the industry. But by prioritizing your most important criteria, you'll be able to more easily narrow down the list. Ashley Simmons, who got married last March in Milton, Florida, chose Melissa Wilson of Melissa Wilson Photography to capture her micro wedding. "Seeing hundreds of photos from various photographers every day can be overwhelming and make choosing the perfect person even harder," she said. "For me, I stuck with my priorities: similar to my style, someone I could connect with, and consistency in their work. Melissa checked all of those boxes."
Give yourself some wiggle room in your budget.
When thinking about how to choose a wedding photographer, coming up with a budget is one of the first steps. Of course, it's important to set an amount that you can afford to spend on a photographer (usually couples spend about 12 percent of their total budget on photography and videography), but if photography is really important to you, you should consider giving yourself some wiggle room. "I had $4,000 and wanted to spend it," says Michelle Harris, who selected Corrin Jasinski as her wedding photographer. "I ended up spending $4,400 and am happier than ever!"
You don't have to become an expert in photography styles.
As you're figuring out how to choose a wedding photographer, it's a good idea to educate yourself on different photography styles. But here's a secret straight from the pros: If you're not an expert on documentary vs. classic portraiture, that's okay—all that matters is that you like the photographer's work and can picture yourself in their images. In choosing Melissa Wilson for her wedding, Ash Simmons says: "I wanted a wedding photographer who had a similar aesthetic to my own. I love the edits that I do for my clients. There's a reason I edit the way I do, and I wanted a similar aesthetic for myself."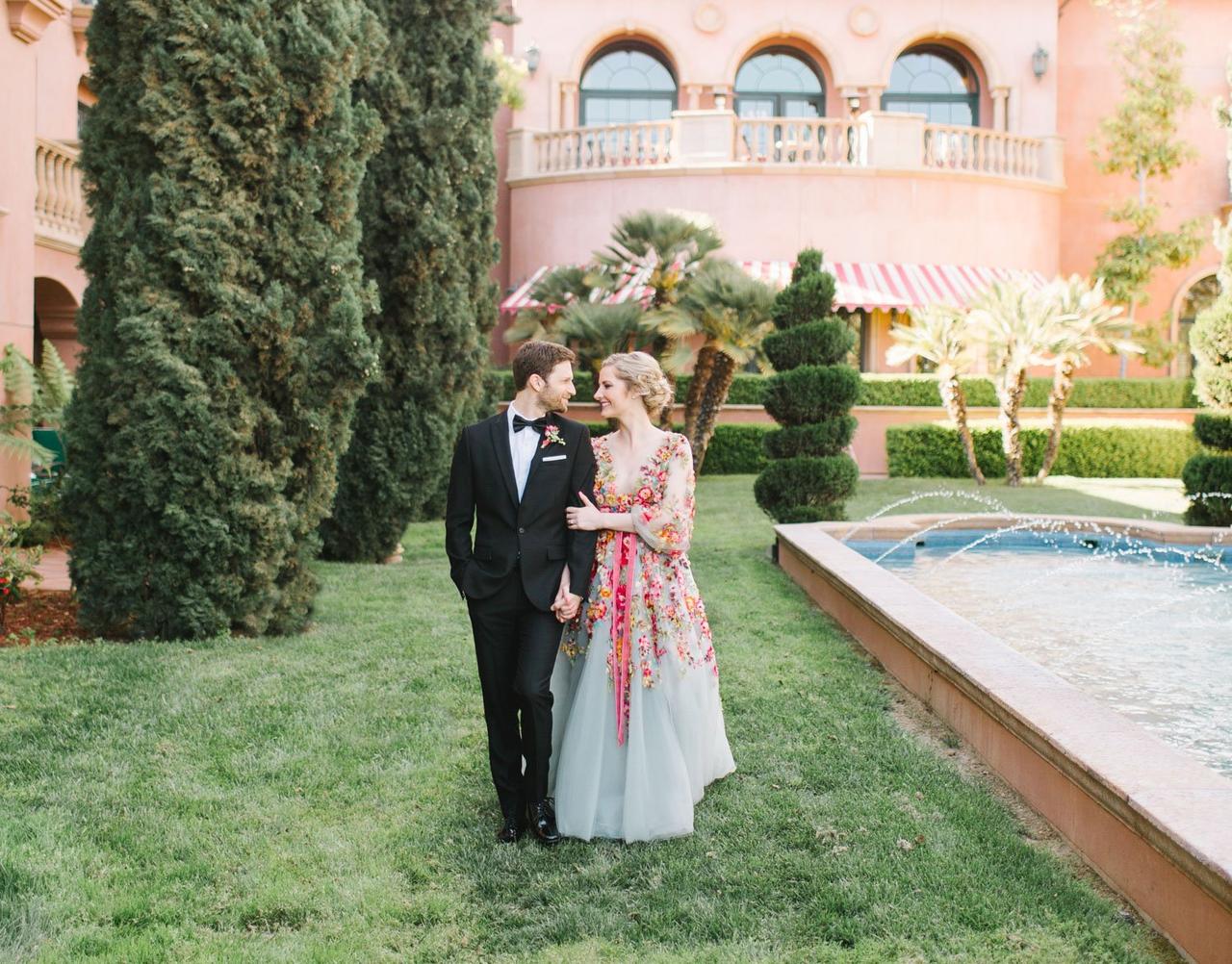 Don't overthink it.
It can be really easy to spend hours (or weeks!) checking out photographers' websites and social media, and reading reviews on sites like WeddingWire. According to Cavin Elizabeth, who chose Tanya Menoni of Tenth & Grace for her San Diego wedding, it doesn't have to be that complicated. "Don't overthink the photography search process," she says. "Find a handful (four to six) photographers whose work you love, schedule phone consultations with two or three who are in budget, and choose who makes you feel most at ease and confident that you'll love your photos."
Find someone who makes you feel comfortable.
If you (like most people) tend to tense up in front of the camera, finding a wedding photographer who makes you feel calm and confident is even more important. "Even though I am a wedding photographer myself, being on the other side of the camera can make anyone nervous," says Ash. "Being able to relax and feel confident in my photographer was my top priority." Meeting a photographer in person or over Zoom before booking is a must.
Don't worry (too much) about asking the right questions.
We've all been there: You sit down for your first meeting with a wedding vendor only to forget the long list of questions you intended to ask. While yes, there are certain questions you probably should ask a photographer you're considering, don't freak out too much if you blank on a few. As long as you love their work, they're received good reviews from past clients, they're within budget, and you understand their process, you're probably good to go.
"Although I probably looked at more potential photographers than most couples, I knew that I didn't need to waste my time or the photographers' time asking them too many questions," says Cavin. "You should fall in love with the work of a select number of photographers and focus your consultation on getting to know their personalities and processes. It doesn't need to be more complicated than that!"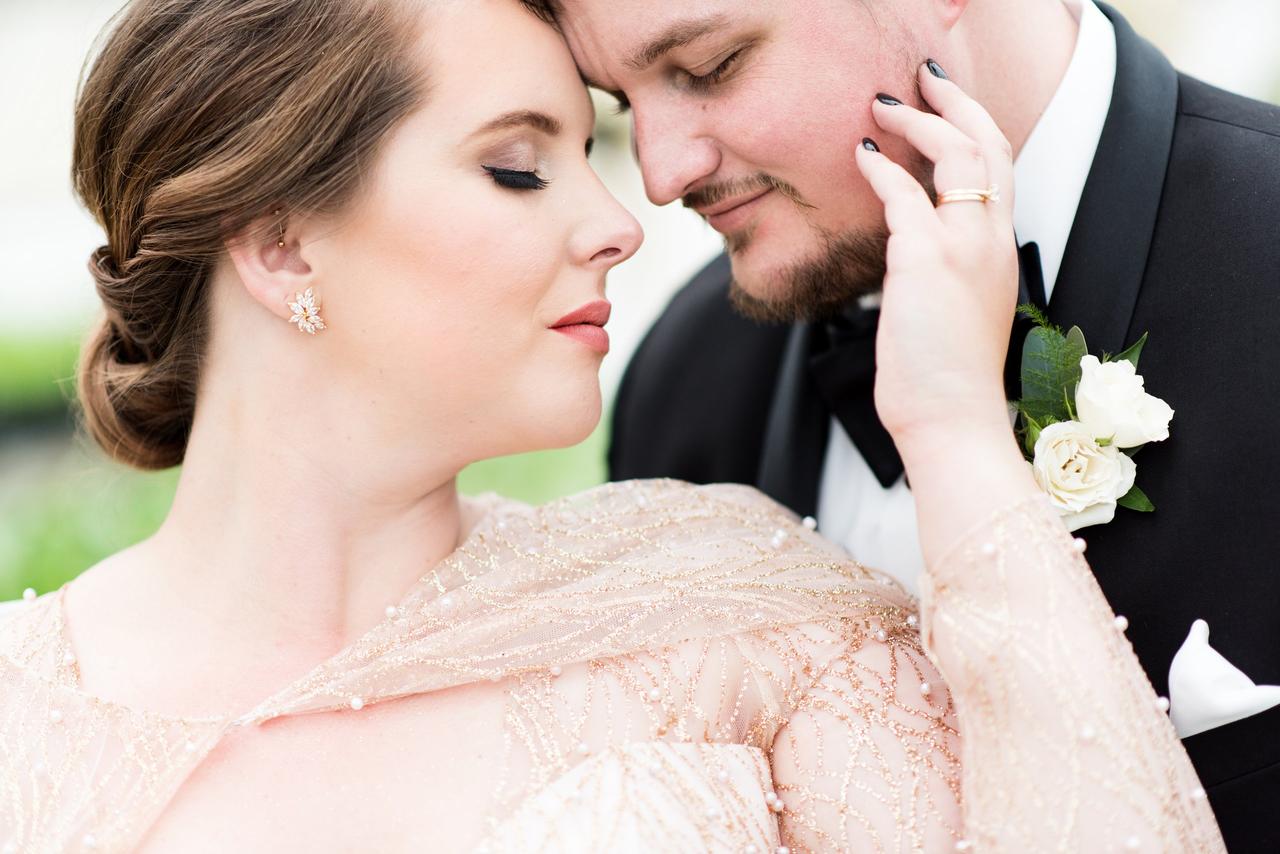 View a full wedding gallery.
Most photographers feature their favorite photos on their websites, social media platforms, and marketing materials. While it's wonderful to see the best of the best, Michelle advises couples to always ask to see at least one full gallery from a wedding, so you're not only viewing the amazing scenic portraits, but also seeing how each photographer captures more standard wedding moments, like photos with Grandma, guests dancing, or the cake cutting.
Engage with your top choices on social media.
"I would definitely recommend reading through the bio on each photographer's website and start following their stories on Instagram," says Ash. "This will help you feel connected to them, even if you have never met them in person. Then on the wedding day, you will feel like an old friend is photographing you instead of a complete stranger. Most photographers will follow you back and engage with you on social media so they feel like they know you as well. Building a connection prior to the wedding day helps put everyone at ease and that will reflect in your wedding photos."
Ask about communication style.
While it's essential that you love your photographer's work, it's perhaps even more important to understand how you'll work together before and during your wedding day. How far in advance of your event will you and your photographer meet to discuss the day's schedule? What information does your photographer need beforehand? Will your photographer create a timeline to ensure everything runs smoothly? "The wedding day can be fast paced, so making sure we plan everything prior to the wedding day helps make sure we capture everything the couple has spent months planning," says Ash.