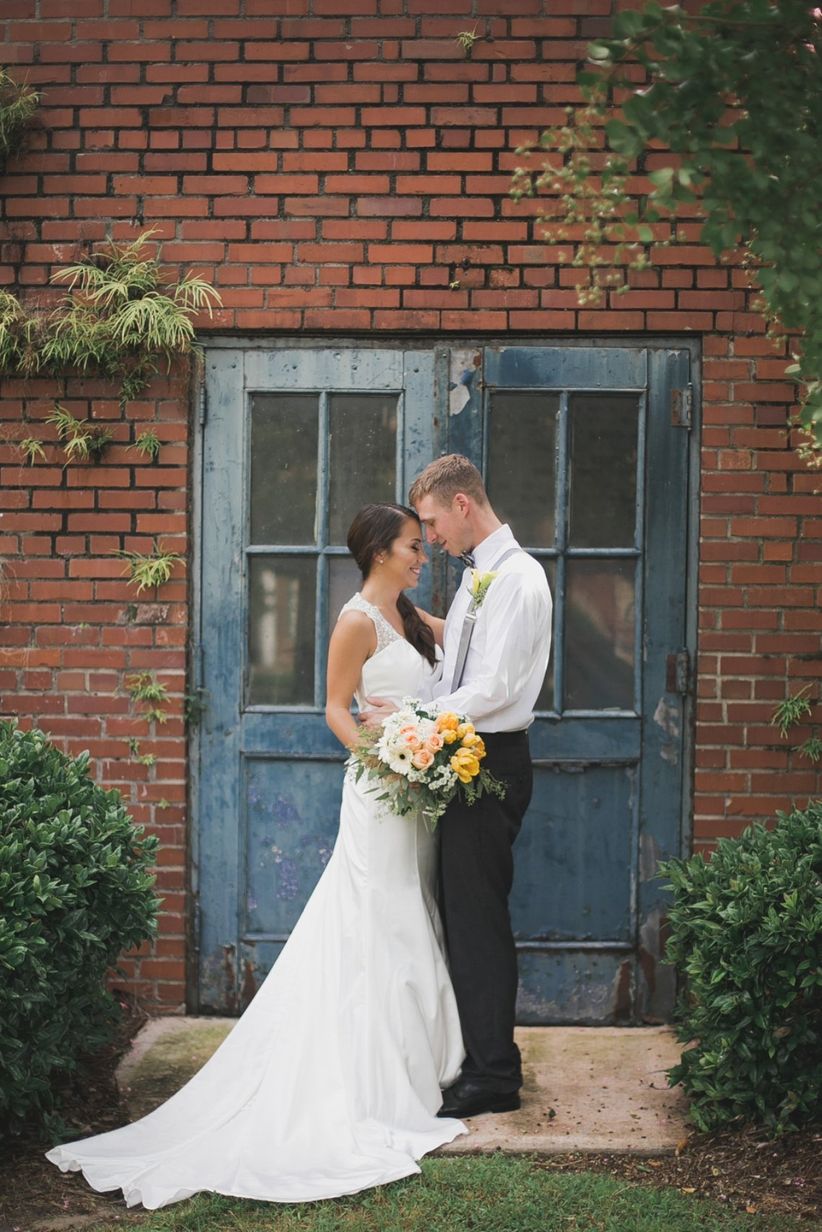 Photo: Ashley Marks Photography
Smile! When you pick your photographer, you'll want to have some knowledge on what to look and ask for. But before you even start to interview potentials, sit down with your fiancé(e) and talk about what is important for both of you. Establish whether you want black and whites, color, or both. Then figure out if candid shots are more your taste than portraits, or vice versa. Maybe you want a mixture of both. This all leads to the style you'll be looking for. There are three main types of photography styles: photojournalism/documentary, traditional/classic, and fine art.


So, what do these mean? In short, let's break them down this way:
Photojournalism/Documentary:
typically work in black and white and document the day as it unfolds, to tell a story.
Traditional/Classic:
typically work in color and black and white and concentrate on the milestones of the wedding day and setting up portraits (concentrating on things like first dance, cake cutting, bouquet toss, etc).
Fine Art:
typically work in black and white. This is more of an artistic approach and produces dramatic photos of a specific style. This type of photographer is good to have in addition to one with style similar to photojournalism and traditional/classic techniques.
When you look at a photographer's style, make sure to note how many portrait, table/detail, and candid shots they have in their portfolio. This will help you determine their technique and give you an idea of how they've shot previous weddings.
Another big aspect of choosing the photographer is the sticker price. Before panicking at the cost, realize that it's normal for the photography/videography to be about 10 percent of your wedding budget. But with that being said, ensure that the package that comes with the cost is what you want. Ask questions about whether that includes digital or film proofs, a photo album, and enough time to cover everything you want photographed.