Wedding Contracts 101: The Words & Phrases to Look Out For
Here's a glossary of important wedding contract words and phrases you need to know before signing on the dotted line.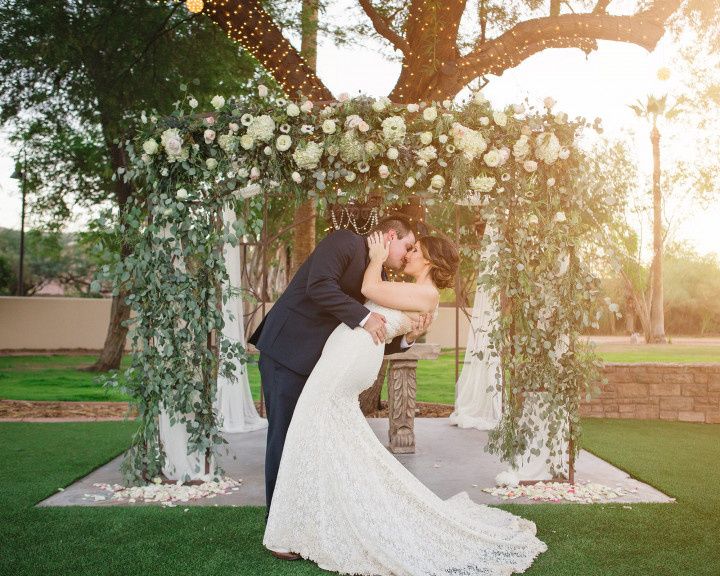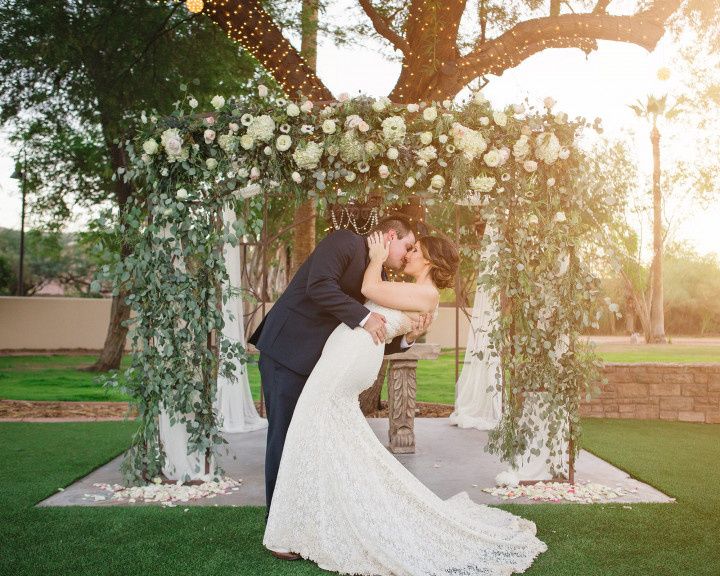 It can be super-exciting to finally find your wedding vendor team. All that's left to do is sign the wedding contract—should be easy, right? Not necessarily. A wedding contract with a vendor is a legally binding document, and may be long and kind of confusing, potentially with jargon you'd need a dictionary to decipher. You might feel a bit overwhelmed, and therefore tempted just to sign the paperwork quickly without reading the fine print. Not a great idea, if you ask us. So how's a non-lawyer supposed to figure out the intricacies of a wedding contract?
Here's a glossary of important wedding contract words and phrases you need to know.
This article is not intended to provide legal advice. If you have a particular question about a section in this article, you should contact an attorney.
"Hold harmless" and "indemnification"
You may see this clause in some wedding contracts, particularly for venues. It basically means that one party (probably the venue or vendor) is not legally liable if something goes wrong during your event. For example, if a guest falls down the steps at your wedding and wants to file a lawsuit, the hold harmless may mean that you, not the venue, are responsible. "These terms and phrases can seem very scary, but it is my understanding that essentially these clauses in a contract are meant to limit responsibility and avoid certain outcomes if anything should go wrong," says Leanne Valdes of You Name It Events in Geneva, Illinois. "The point is mutual protection and clarification before you begin working together." If you feel uncomfortable with this clause, talk to your venue or seek help from a lawyer.
"Scope of services"
What exactly is this particular vendor responsible for? A wedding contract should clearly outline everything that's included in a package—and if there's something unexpected that's not included, it's your responsibility to ask your vendor about it before signing the contract. For some vendors, like florists and caterers, you might not have solidified every flower in your bouquet or every dish you'll serve, and that's okay (your contract will likely include a general scope of services with a more specific plan to come)—but for other vendors, like DJs or photographers, this should be more clearly spelled out in a contract.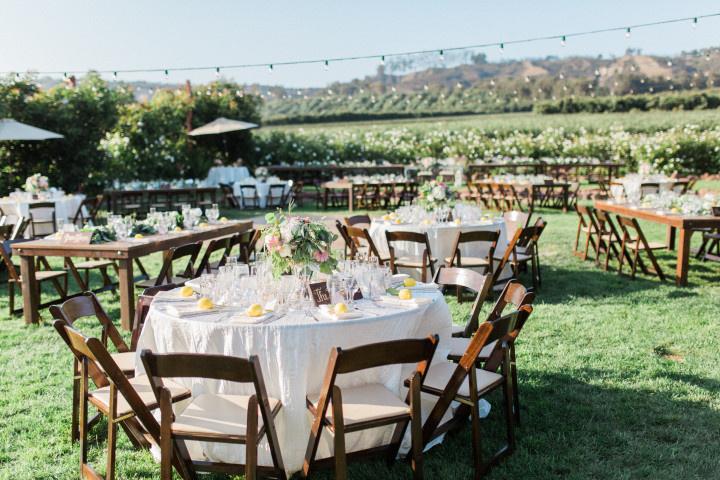 "Force majeure"
This French term means "superior force," which pretty much sums it up—it's an act of God clause you'll see in pretty much every wedding contract you sign. This clause outlines what happens if circumstances beyond a vendor's control come up, such as a natural disaster, fire, health emergency, etc. "A force majeure clause protects both parties," says Susan Moran of That's It! Wedding Concepts in Mechanicsburg, Pennsylvania. "If a vendor is unable to perform their service for your wedding, this clause guarantees that you're covered and able to get equal or better service, or get your money back."
"Fee," "Additional Charges" or "Not Included"
Your vendors should be upfront in their wedding contracts about what's included in a particular package, and what you're paying for. If there are additional fees or charges, it should be clear what these are for and why you have to pay. For example, some vendors may add fees for traveling over a certain distance and venues can require corkage or cake-cutting fees. Says Lisa Antonecchia of Creative Concepts by Lisa in Hamden, Connecticut: "Watch out for words like 'fee', or 'additional charges', and 'not included' and then get in writing a full explanation of what those hidden fees could be!"
"Gratuity"
Gratuities, or tips, can be a touchy subject. For some vendors, gratuities are included as part of their total fee or package, but for others, they're not. Be sure you're well aware of which vendors have included their gratuity as part of their wedding contract, and which have not so you're prepared to hand out tips on the big day.
"Termination clause" or "cancellation clause"
What happens if you decide to cancel with a particular vendor or need to cancel your wedding entirely? Or, on the other hand, if a vendor has to cancel with you? There should be a clause in your wedding contract that spells out exactly what happens if either you or the vendor has to cancel. In many cases, you can receive a percentage of your deposit refunded if you cancel by a certain date. Or if your vendor has to cancel with you, you'll receive a refund. Be sure you're fully aware of your vendors' cancellation policy—it can be a little scary to think about, but definitely worth your diligence.