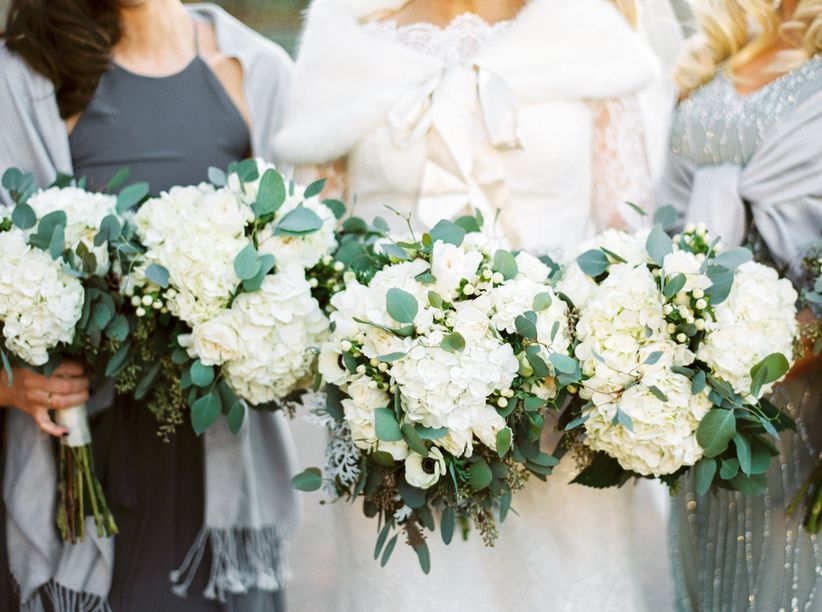 Photo: JOPHOTO
Once you've found and hired your dream team of wedding vendors, the rest of the planning process is typically pretty smooth. On very rare occasions, however, a vendor might cancel (i.e. cannot fulfill their part of the contract) before the wedding because of unforeseen situations, such as an emergency or other event that is out of their control. If this has happened to you or you're wondering how to prevent it, keep reading.


We reached out to event planners across the country to hear their tips on how to make sure your big day goes off without a hitch—even if a wedding vendor cancels.
Consider wedding insurance
If you're in the midst of planning and you're feeling genuinely anxious about the unknown, consider purchasing a
wedding insurance plan
. Not only will it help with your peace of mind leading up to the big day, but it will cover your losses if your wedding budget is affected after a vendor cancels.
Pay attention to your contract
Be sure to get everything in writing when you sign a contract with a vendor, including who will fill in if the original vendor can't. In the event that something goes wrong, it's best to have your agreement(s) on paper.
"When hiring a wedding vendor, read the contract carefully," says Eileen Smith of
Eileen Smith Events
in Bridgewater, Connecticut. "Normally, there is a clause for cancellation. If not, be proactive and ask before signing. Remember to always have a written agreement to protect yourself. Hiring a wedding planner will also help resolve these issues. I advocate for my clients' behalf to make sure everything is listed correctly and [there are] no surprises on the day of the event. If something does fall through, I can defer to my vendors and relieve the stress off the couple and make it happen for them."
Get organized early on
Keep all your wedding paperwork organized so you can easily find a contract or other file if need be. Our favorite organizational ideas include
checklists
, spreadsheets and trusty notebooks. Lastly, it's smart to have a few "backup" vendors you like on file just in case.
"I would first recommend hiring a planner," says Simone Vega of
Coordinated to Perfection
in New York, New York. "That is not because I am one, it's simply because we always have resources readily available for most wedding emergency situations. We also have a plethora of professional vendors in our Rolodex just in case one of yours falls through. If hiring a planner is not within your budget, then keep information on at least two other vendors that you liked but didn't make the cut. Start [a] spreadsheet to stay organized."
If a vendor cancels, don't panic
Maybe you've realized that it isn't going to work out with a particular vendor. We know that this might feel like a major setback, but try to focus on moving forward instead of getting caught up in what happened.
"The first thing to do is stay calm and positive," says Katie Nodtvedt of
ELM Events
in Charleston, South Carolina. "It is important to trust the vendors that you have on board and seek their advice. Many will have close industry relations and connections and can point you in the right direction. Trust that at the end of the day it will all work out!"
Find a compromise
Until the situation is resolved, do your best to keep an open line of communication with the vendor in question. Chances are they'll be genuinely sorry about having to cancel on you, so try to be understanding and work together to reach a solution.
"If a hired vendor flakes or you're just not happy with their attitude, product, or responsiveness," place a call or set up an in-person meeting," says Brina Guild of
A Guilded Wedding
in Brooklyn, New York. "Pending what contract you signed and the terms, attempt some kind of refund if possible. Keep emotions in check—don't play the blame game. Be calm, honest and direct."
Use your resources
If you've hired an event planner, he or she will likely have a contingency plan for what to do if a vendor cancels. Planners are experts at stepping in for damage control, so put your trust in them to get everything sorted out.
"If for some reason a vendor does back out, the planner should always have a backup plan for every vendor category," says Josiah Loyarr of
Ninth & Everett
in Nashville, Tennessee. "After your planner suggests their preferred vendors, it's always a great idea to check out that vendor's
reviews
so that you know that past clients have been happy with them as well."
"If the couple has not hired a planner, it's never too late," says Briana Dixon of
Nouvelle Weddings
in Baltimore, Maryland. "For those who are not interested in planning services, we would encourage them to ask for recommendations from the venue or other vendors they've hired."