Exactly When to Book Your Wedding Vendors
So, when should you book your vendors? This wedding vendor timeline will help you book your team in the right order to help avoid any planning stress!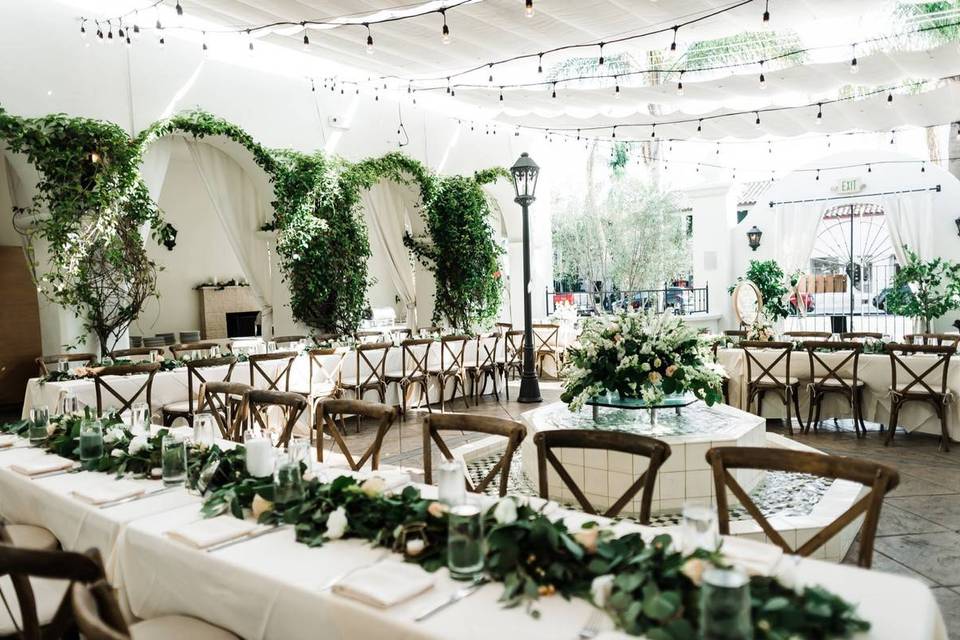 Ready to get started planning your wedding? Yes, it's a big undertaking, but you've totally got this. It's all about staying organized as you move through your wedding vendor timeline and book your vendors—otherwise known as the people who will make your planning process a breeze. Read online reviews and schedule interviews to make sure you're hiring the absolute best!
The average amount of time couples spend planning their wedding is 13 months, so that's how we've organized this vendor timeline. If you're planning your wedding in less time than that, that's totally doable (and amazing!).
Feel free to condense this wedding vendor timeline to fit your needs, but try to stick to the same order if possible.
12 months before your wedding
Wedding planner: There are a lot of benefits to hiring a wedding planner. If you'd like to hire a full-service wedding planner to assist with your entire process (including venue selection), you may wish to hire him or her first thing. Many couples do choose to book their venue first and then hire a planner, which is another fine way to approach your wedding vendor timeline.

Wedding venue: When it comes to the question of when to book your wedding vendors, this is a biggie! Until you've booked your wedding venue (and there are lots to choose from!), you haven't officially "set a date." Whether you decide to have separate ceremony and reception venues or host your wedding all in one location, it's best to book your venue or venues as soon as possible. And if you're booking an all-inclusive venue, other vendors like your caterer and rentals may also be included, which can save some time.
10 months before your wedding
Photographer: We all know that wedding photographers play an essential role in your big day—so be sure to allot enough time to ensure you have lots of photographers to choose from. When looking for a photographer, it's important to consider his or her style and cost, but also make sure that you get along well with your photo pro—you're going to be spending a lot of time with him or her on your big day!

Videographer: Your wedding videographer will create a cinematic film of your wedding day, featuring motion and sound—an essential memento of your wedding day. Videographers tend to book up early so it's best to start researching these pros sooner rather than later.

Florist: Those gorgeous flower arrangements you're seeing all over Pinterest? Those were probably made by a professional wedding florist. Find a florist whose work you love and who seems to best understand your wedding style, vision, and budget.

Caterer: Don't let your wedding guests be hangry! If your wedding venue doesn't include a caterer, you'll need to include an outside caterer in your wedding vendor timeline, in order to provide abundant and delicious food for your reception. Your caterer will help you decide on your reception's serving style as well as provide a pre-wedding tasting to help you pick out specific dishes.
9 months before your wedding
Reception music: A good wedding band or pro DJ will create your reception's ambiance with music. Whether you choose to hire a wedding band or a DJ is your call, but be sure to allow ample time to find a music pro that you love—whether it's a DJ with a great personality or a band that has a fantastic sound and playlist.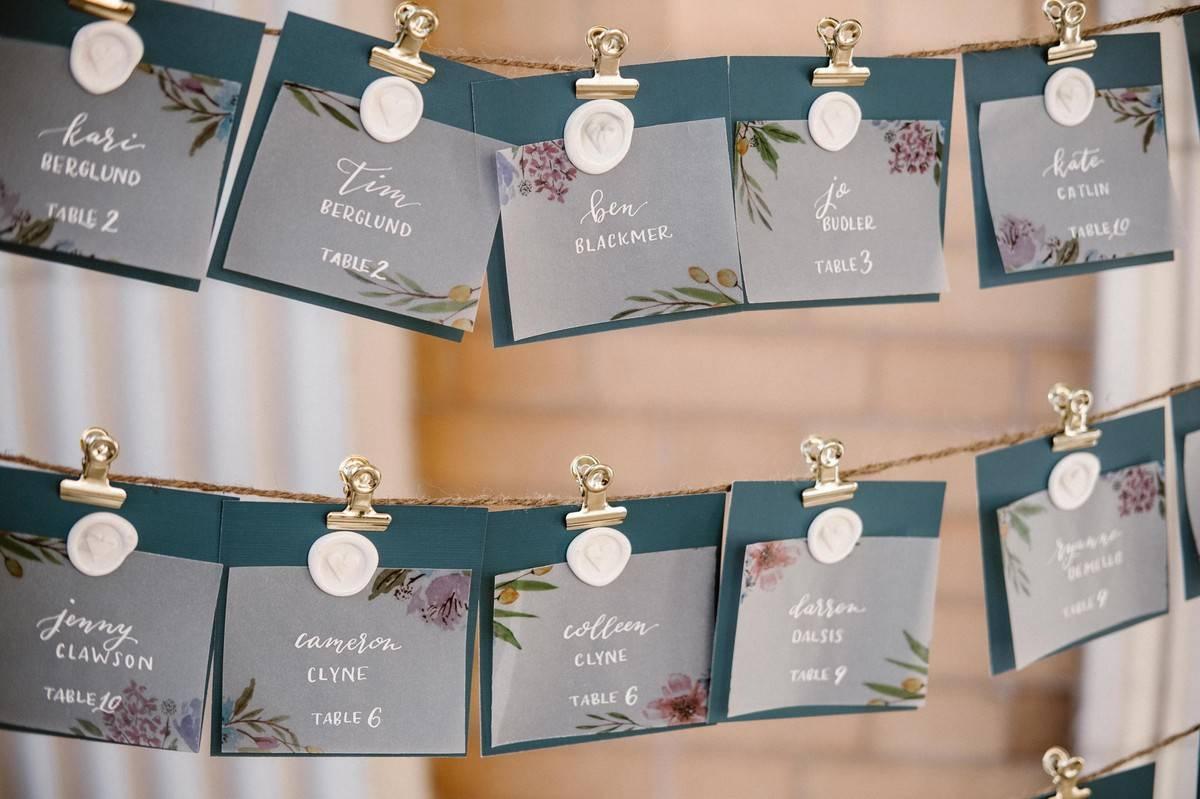 8 months before your wedding
Ceremony music: Hiring live musicians to perform at your ceremony will give this special moment a traditional and romantic feel. When it comes to ceremony musicians, you have lots of options—from a solo musician like a harpist or guitarist, to a group like a string quartet or jazz band.

Guest accommodations: If you're hosting a lot of out-of-town guests, we recommend booking a block of rooms at a few hotels near your wedding venue. Not only does this ensure that there are rooms set aside for your guests, but it can also help your guests save money on their accommodations. Be sure to list hotel room block information on your wedding website or on your save-the-dates or invitations.

Officiant: Your wedding vendor timeline should also include a licensed, professional officiant. Without one, you won't actually be married! Whether you are marrying in a religious or secular ceremony, it pays to hire an experienced, professional officiant who can help you craft and execute a meaningful and personal ceremony.

Wedding dress: Buying a wedding dress is far different from purchasing a t-shirt from your favorite store. It takes time (like months) from the moment you order your gown until it's in your hands. Allow yourself ample time to shop for a wedding dress (the average bride tries on between four and seven dresses before finding "the one"), and don't forget about alterations!

Stationer (save-the-dates): If you're hosting a destination wedding, we recommend sending out save-the-dates as soon as you have your wedding location booked (more like a year in advance). If your wedding is closer to home, eight months in advance is an appropriate timeframe.
7 months before your wedding
Cake baker: Your cake baker will create a wedding cake that's both gorgeous and delicious—and they only take a certain number of orders per week, so it's best to book far in advance if possible. Once you've selected your cake baker, you will schedule a tasting to pick the flavors for your wedding cake (yum!).

Bridesmaid dresses: While bridesmaid dresses don't take as long to order as a wedding dress, they can take months to arrive. Visit salons with your 'maids to come up with a look that you can all agree on.

Honeymoon travel consultant: It's time to start thinking about your honeymoon! No matter where you decide to travel, including a honeymoon travel agent in your wedding vendor timeline can help make planning your trip of a lifetime a breeze.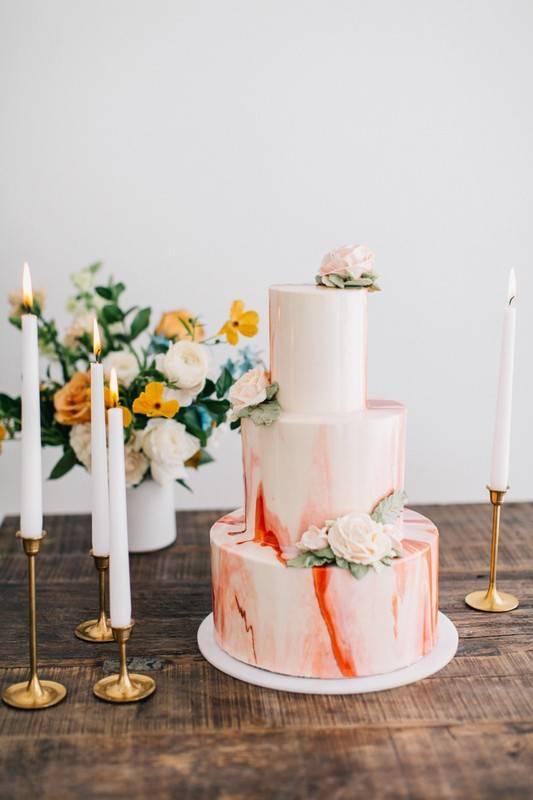 6 months before your wedding
Stationer (invitations): Your invitations will give your guest a hint as to what your wedding style will be. While you don't have to send your wedding invitations until six to eight weeks before your wedding, ordering the invites themselves from a wedding stationer (and addressing and assembling them!) can take time.

Makeup artist: A professional makeup artist can ensure that you'll look your best on your wedding day—both in person and in photos. Don't forget to schedule a makeup trial a few months before your wedding as well.

Hair stylist: Whether you're going for an elegant updo or loose locks, a wedding hair stylist can create a gorgeous look that will last the whole day (and night!). As with a makeup artist, you'll want to schedule a hair trial before your wedding too.

Rentals: If your venue does not provide rentals like tables, chairs, linens, china, flatware, etc. or if you'd like more options, you'll need to hire a rentals company as part of your wedding vendor timeline. Work with your caterer, venue, and florist to ensure that you rent the items you need, in the proper quantities.
5 months before your wedding
Men's attire: Suit or tux? To rent or to buy? Whatever you decide, you'll want to lock it down a few months before your wedding day. This goes for both groom and groomsmen—you can often receive discounts if you rent or buy your attire at the same time.

Accessories: Veils, headpieces, shoes, undergarments, and more—be sure to purchase any wedding-day accessories you'll need with enough time before your wedding day. Brides will want to purchase shoes and undergarments so that they can have those accessories on hand for their first fitting.

Transportation: Hiring a wedding limo, shuttle bus, or other transportation is a good idea to ensure that your day runs smoothly and everyone arrives safely and on time. Finding a reputable transportation company to help you with all the logistics is an important part of your wedding vendor timeline.
3 months before your wedding
Favors: The wedding favors you choose should reflect your wedding style—and there are lots of great ideas to choose from! Be sure to purchase your wedding favors with enough time to allow for any personalization or special packaging.

Wedding rings: Your wedding ring is a piece of jewelry that you'll wear every day for the rest of your life (no pressure!), so take your time shopping for your bands.