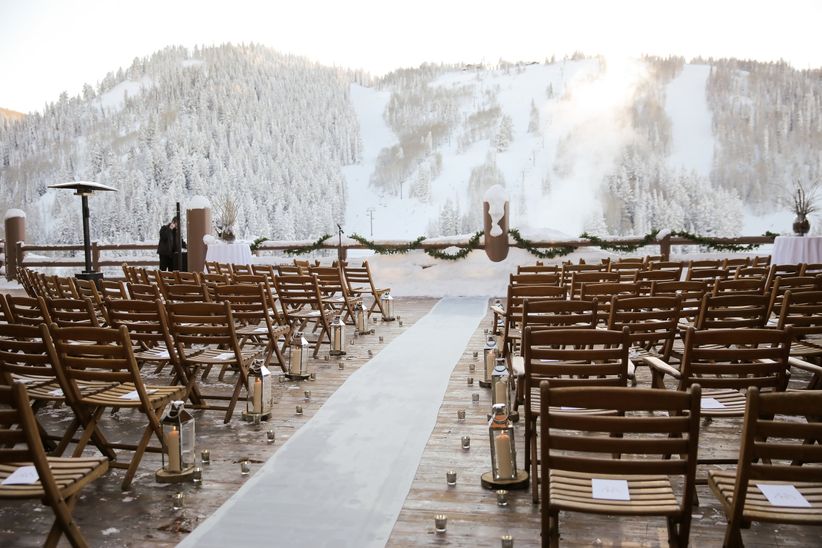 Photo: Pepper Nix Photography
Finding a wedding venue is one of the first and most important steps of planning your wedding.


Before you dive headfirst into the hunt, make sure that you can answer these questions about your vision for your wedding.
Where do we want to get married?
While tradition dictates that a wedding should occur in the bride's hometown, these days, anything goes. You can get married in your significant other's hometown, the city where you currently reside, or some other far-off destination. Just be sure that you, your future spouse and both families are aware and comfortable with the general location of where the wedding will take place.
Budget
How much money do you have to spend? Hopefully this is something you've already figured out, but be sure you have a clear budget in mind – both for your entire wedding and specifically for the venue costs – before you start looking.
Guest Count
While you don't have to have the exact number of guests nailed down, you should have an estimate – it's one of the first questions a venue will ask you when you call. This will also help you narrow down venues that are too small – or too big – for your guest count.
Style
Talk to your future spouse about the style of venue – and wedding – you're hoping for. A rustic barn in the country or a grand ballroom in the city? A laid-back beach setting or a super-modern loft? You'll want to make sure you're on the same page before you tour venues.
Date
Do you have a target wedding date – or even season – in mind? If you have an exact date when you'd like to wed, this may narrow down your options significantly – and that can actually be a good thing.