How To Choose the Right Wedding Planner For You
Planning a wedding is a lot of work! Wedding planners offer different levels of planning help, use this as a guide to see what is best for you!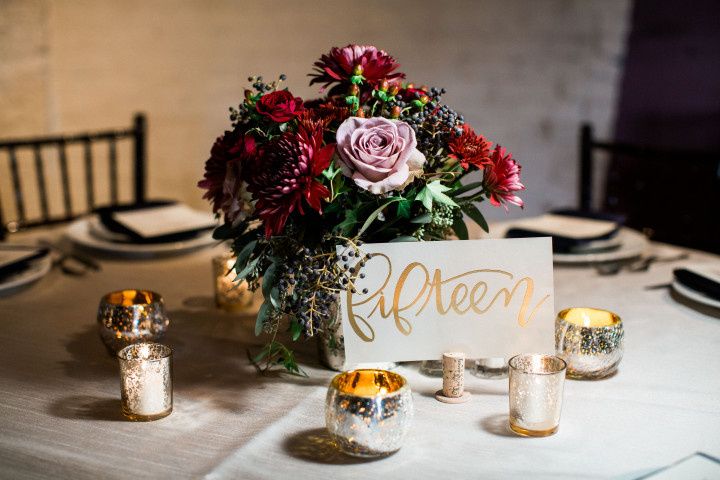 Deciding exactly how to choose a wedding planner is no small feat. While every couple certainly wants a planner who's experienced and professional, it's also important to find someone you personally click with from the get-go. Finding the right pro who fits all of the above—not to mention, works within your budget—might feel like searching for a needle in a haystack, but take a sigh of relief because we've got you covered.
Kick back and take notes as we walk you through how to choose a wedding planner so you can sign the dotted line without stressing.
Utilize your resources.
Whether you're looking for a new hair stylist or a dress tailor, there's nothing like a personal reference within your own network to put your mind at ease. When it comes to how to choose a wedding planner, turn to your friends and family for recommendations and you might be pleasantly surprised by the number of quality leads that come your way. You can even expand that network to include your online connections and put a call out on social media.
Similarly, take be sure to take advantage of online vendor reviews through your favorite wedding planning websites. Consider yourself Instagram-savvy? Try searching city-specific wedding planner hashtags for even more new leads.
Research their online presence.
Found a wedding planner who might be a good fit? Take the next step with some online sleuthing to check out their website, portfolio, blog, and social media. This is a great opportunity to get a solid grasp of their aesthetics and style, along with their "brand voice" and style of communication. Has their work been published in any blogs or online magazines? Look for those coveted "As Seen In" badges on their website as another indication of great work.
If you've found a planner who's really in touch with social media, you might even be able to sneak a live peek at a client's wedding day on their Instagram or Facebook stories.
Meet up in person.
While virtual communication is a perfect starting point, you can only get so far via email. In thinking about how to choose a wedding planner, you should definitely try to meet face-to-face before hiring. If you've thoroughly vetted their work online and want to move forward, suggest an in-person meeting as the next step before booking. Just like any job interview scenario, a face-to-face meeting will give you a much better sense of their personality and whether or not they'd be a helpful addition to your vendor team.
Ask great questions.
Once your schedule that aforementioned in-person meeting, be sure to come with a list of questions that address any and all of your concerns. Going into a wedding planner interview with zero preparation is bound to leave you flustered, so take time to jot down what matters most to you and your fiancé. For example, does your planner have experience working at your particular venue? How often will your meet and communicate throughout the planning process? Also, does your planner work solo on the day-of or with a team of assistants?
If you want some additional reassurance, don't be afraid to ask a wedding planner for a list past client references. Most planners will be more than happy to oblige, and you'll be able to hear directly from couples who can give you an unbiased review.
Carefully read the contract
When considering how to find a wedding planner, perhaps the most important point is to read the contract from beginning to end. We know it's boring to weed through pages of paperwork but it's so critical to understand what services you're actually getting so there are no surprises along the way. Make sure you're aware of how this particular planner handles things like pricing and/or additional fees, day-off set-up and tear down, and backup plans for inclement weather.
Ensure your personalities mesh
At the end of the day, you want to hire a wedding planner you'll truly enjoy working and collaborating with. This is someone you'll be spending quite a bit of time with leading up to the wedding, so make sure it's a good fit on both a professional and personal level.
When in doubt, stop and do an honest gut check. Ask yourself if this is this someone your want metaphorically (or even literally) holding your hand during one of the biggest days of your life. Answer with a resounding yes? Go ahead and pop the bubbly because you've officially found the wedding planner who's right for you.