8 Activities for a Destination Wedding That Guests Will Love
To mitigate the headache that can come with the pressure of hosting a destination wedding, you might want to plan some activities for your guests to come together.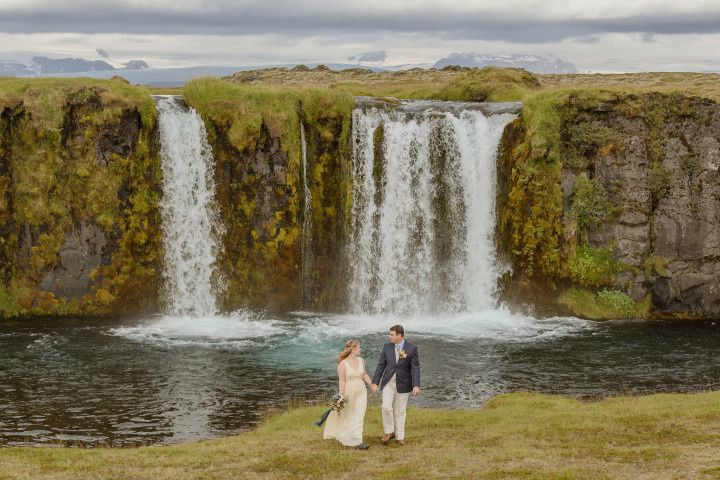 If you've decided to have a destination wedding, you've probably already discovered that most wedding advice doesn't neatly apply to you. There seem to be different rules and suggestions when it comes to what you and your partner are "supposed" to do when the wedding is far away. While this can feel overwhelming, it can also be pretty exciting.
Destination weddings are typically more intimate than more traditional weddings, because in general, not as many guests can make it when it's a far-away location. To mitigate the headache that can come with the pressure of hosting a destination wedding, you might want to plan some activities for your guests to come together. Keep in mind you don't have to necessarily pay for these activities if that's not realistically in your budget. Simply providing some options for your guests in an unfamiliar place will be much appreciated.
Check out the top activities for a destination wedding here!
Host a welcome dinner
This is only one of two activities on this list that is even remotely traditionally expected in a destination wedding, and one that you may consider doing more seriously than some of the other suggestions. Hosting a welcome dinner sets a cohesive tone for the entire trip. It allows your guests to mingle in a setting that is more casual than the wedding or rehearsal dinner. If you are having a destination wedding, your guests will presumably spend more time together than they may have otherwise, so having some sort of ceremony at the beginning of the trip not only gives you a chance to see more people that you may not have the opportunity to at the ceremony, but it gives your guests a unique opportunity to meet one another. It sets the tone for the rest of the week or weekend.
Go on a group hike
Are you somewhere with beautiful scenery? Why don't you suggest a hiking trail the day before the wedding? If you decide you also want to go, you might even find this relaxing. Hiking is a free, simple, activity that can take up much of the day and allow the hikers to experience the place from an unfounded perspective and appreciate the view. It's also a great bonding experience. If your wedding is in a beautiful place with a lake rather than mountains, suggest paddle boarding, or kayaking, instead. Outdoor experiences generally do a good job of bringing people together in a unique way.
Take a brewery tour
Many larger cities have options of distillery or brewery tours, and can be a really fun way to see the city from a new light for your friends that happen to drink and are of legal age. Trying new beers or whiskey and learning about the brewing or distilling process is incredibly fun. People who embark on these types of tours learn more about what they like in an alcoholic beverage. It can be a boning experience to playfully argue over which beers your family and friends enjoy more, and it's an activity you definitely do not have to participate in, but rather simply suggest for your guests.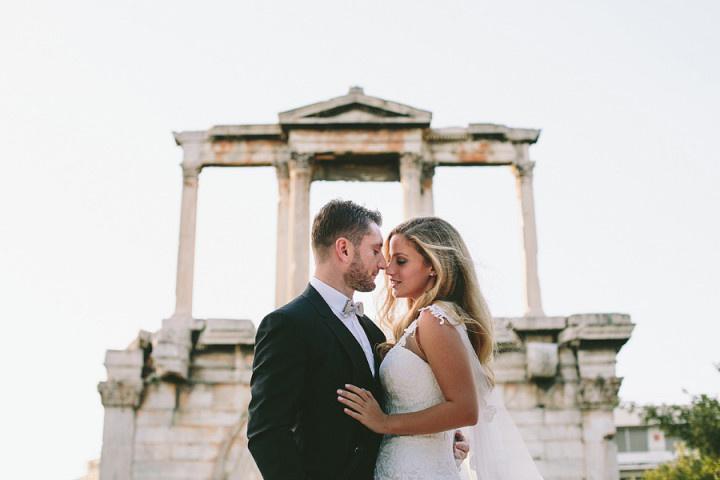 Go snorkeling or boating
If you have chosen a destination wedding in a tropical place, the opportunities to see sea life are plentiful. Take advantage of the beautiful waters by seeing the fish close-up. If you have at least a full day at your location that does not have to be filled with wedding-related activities, this is a great idea that can take up all or most of the day. Plan a boat tour with snorkeling included, and you may even want to participate in this one yourself.
Plan an adventure
If snorkeling isn't your thing, or you're not in a tropical location but still have at least a full day of extra time and have a bit of a wild streak, look into other adventure packages. Many of these can take up most of the day, are great for group activities, and are a total blast. Think along the lines of zip-lining or rock climbing. Something that gets the blood boiling
will surely make turn your wedding into a vacation to remember.
Go on a bar crawl
If you have a younger crowd coming to your wedding, it may serve you well to plan an "itinerary" for a night out on the town. You certainly do not have to plan it all. But to make it feel like more of an organized event, you might think about planning a pub crawl. Perhaps you might want to come up with "rules" to do at each bar (like taking a shot in honor of the bride at the third bar, for example).
Have a sunset yoga session
Keeping in mind that a variety of activities will serve you and your guests well, look into a sunset yoga session – or other group classes. Depending on the resort you are staying at, there may even be classes included with your package. That might be better, because you can simply include them as on option in an itinerary and mention which ones you will be attending, without having to do any planning. Do not underestimate looking into what the resort provides! Bonus note: many of these groups can be made family friendly, if you have kids coming to your wedding.
Host a morning-after brunch
This is the second one on this list that is relatively customary, and while it is certainly not necessary (like any extra activity outside of the wedding,) it is perhaps the one you will most want to consider doing. It's a quaint way to sum up all the festivities and recap the fun everyone had at your ceremony. Importantly, you won't be nearly as stressed out after the ceremony as before, so you may even want to join. Or, you may want to start your honeymoon right away with your new spouse, and that's okay too. But a classy brunch after the wedding has already taken place has so many benefits. People will already have met and gotten to know each other at your ceremony and reception, so this will be more about bidding farewell rather than getting to know everyone. People may choose to talk to people they hadn't had a chance to at the wedding or talk even further with those they really clicked with. Either way, it's a low-key way to cap off what's sure to be an excellent experience.
A few things to remember...
You are not expected or required to offer any of these activities, or any at all. But keep in mind that if you want this to be a positive experience for everyone attending your wedding, you may want to offer some extra activities. Make it clear on the invitation cards whether you will be taking care of the bill or not, however. Language like, "Join us for a zip-lining adventure," or "We will all be taking a boat trip, please come," implies you will be footing the charge. If you won't be paying for it, (which is completely okay,) just make sure you include the prices in your invitation. Your guests will get the hint, and they will appreciate the sentiment more than you know. Have a wonderful destination wedding!