9 Commandments of Stress-Free Wedding Planning
Planning your big day is supposed to be fun, remember? Follow these nine guidelines and kick wedding planning stress to the curb!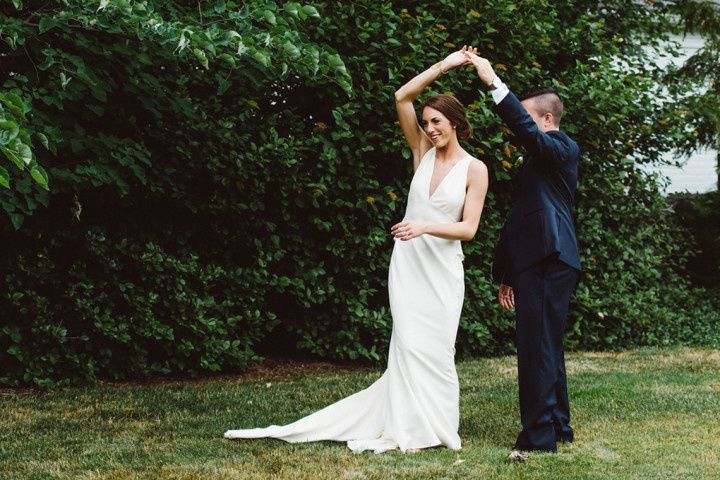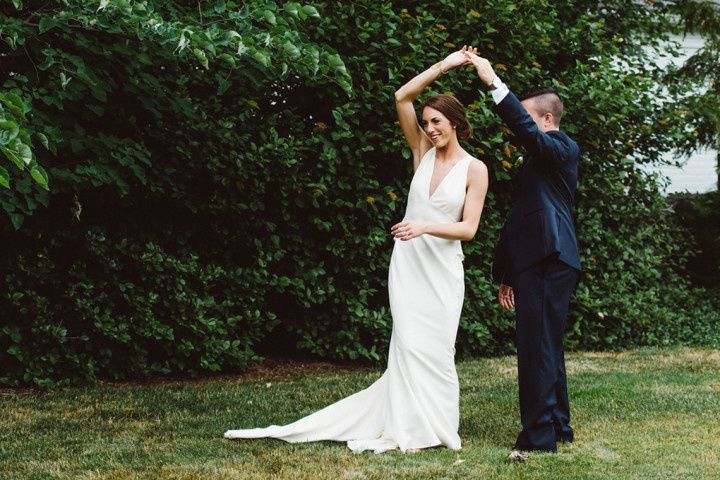 Photo: Aster & Olive Photography
Planning your big day is supposed to be fun, remember? All too often, though, we let worry and pressure interfere with this special time. Follow these nine guidelines and kick wedding planning stress to the curb!

Stay Organized
Set yourself up for a smooth planning process by establishing a solid system from the start. Keep all of your contracts and pertinent documents in one place (whether that's a digital folder or a physical binder), create a "My Wedding" label in your inbox to keep track of all incoming and outgoing e-mails related to the big day, and take advantage of free digital tools like WeddingWire's Checklist, Guest List, and Budget tools.

Identify Priorities
With a seemingly endless list of details to work out, it can be easy to get overwhelmed. Choose three or four elements that are really important to you—perhaps you have your heart set on a breathtaking bouquet or a dessert bar fit for a king—and focus your planning energy there. With those key "wow-factor" details planned to perfection, you'll feel more relaxed and ready to tackle the rest.

Hire Wedding Pros You Can Trust
Use WeddingWire's Vendor Search to find great wedding professionals in your area—from talented floral designers who can bring your concept to life to skilled photographers who will capture your day just right—and read their reviews to help find the best fit for you. Once you've hired your all-star team and communicated your vision to them, don't be afraid to trust their expertise and let them guide you along the way. They are there to take some of the weight off your shoulders and help create the day of your dreams.

Set Deadlines
...And stick to them! Your to-do list will seem a lot less daunting if you break it up into sections and establish realistic but non-negotiable dates for when each task group needs to be completed. Make it fun by treating yourself to a little reward every time you meet a deadline.

Schedule Regular Planning Meetings
Communication is key when it comes to eliminating wedding planning stress. Find a time each week (or even every other week) to meet with your fiance(e) and go over updates, take stock of pending to-do list items, ask questions, discuss any decisions that need to be made, and make sure you're on the same page.

Establish "No Wedding Talk" Time
Wedding planning can quickly take over your life (ahem, here are 14 signs it already has), so it's important to take an occasional break. Consider coming up with a certain time of day (e.g. at dinnertime or before bed) or day of the week ("no wedding planning allowed on Mondays!") during which wedding-related discussions are off-limits. If that sounds extreme, just incorporate breaks on an as-need basis (e.g. "We've been really immersed in planning lately; let's plan a date night with no wedding talk allowed.") This way, planning won't consume you and you'll be able to return to the topic refreshed.

Delegate
Wedding planning is not meant to be a one (wo)man operation. Enlist the help of your nearest and dearest! With fewer of the nitty-gritty to-dos on your plate, you'll have more time and energy to focus on the big-picture items. We recommend doling out these six tasks to start.

Don't Second Guess Yourself
The wedding planning process is a steady stream of decisions both small (pick a shade of blush) and large (who makes the guest list?). While some come easily, others might leave you in a mental tug-o-war. Once you've made up your mind on some of the trickier choices, don't turn back! Reopening the discussion or rehashing the list of pros and cons will only make you feel stressed out and stuck. Trust your instinct and move on.

Maintain Perspective
When all is said and done, you're marrying the love of your life and all of your favorite people are gathering together to support and celebrate you. Keep this in mind throughout the process and focus on it when you feel stress creeping in. It's all that truly matters!