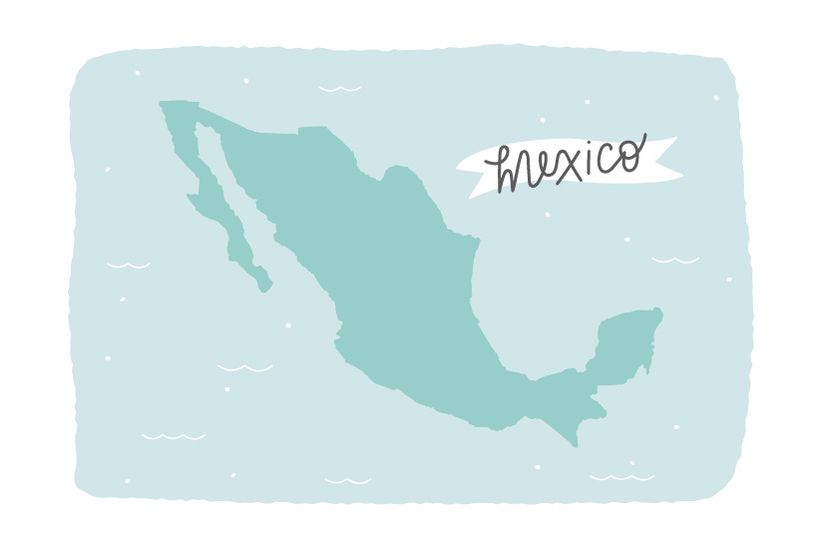 Due to its proximity to the U.S., warm weather, beautiful beaches and scenery, and variety of resorts and accommodations, Mexico destination weddings are quite popular for U.S. couples. But Mexico is a big country with lots of beautiful and exciting regions—how can a couple decide which location is best for them and their guests?
Once you've determined the style and type of wedding you'd like to host, read about these Mexico destination wedding locations to find the best area for your big day.
For the Couple Who Loves to Party…Cancun
If you're hosting a Mexico destination wedding and want to combine gorgeous beach scenery with vibrant nightlife, Cancun may be your best bet. Though you might want to avoid marrying during spring break season due to the crowds or during hurricane season, visiting during early December and April are ideal. And with so many luxurious resorts in the area, your guests will enjoy a fun-filled Cancun vacation during your wedding weekend.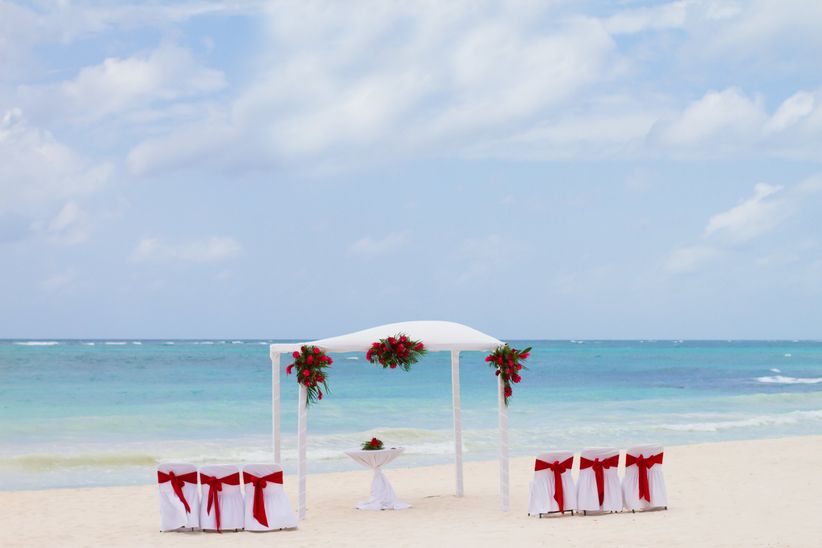 For the Boho-Chic Couple…Tulum
In recent years, Tulum, located on the Yucatan Peninsula, has become an in-demand tourist destination known for its privacy and relaxed, casual vibe. It's also an ideal wedding location for couples who want a bohemian-style Mexico destination wedding and is particularly lovely for weddings in the late fall and early winter. And with lush national parks, gorgeous beaches, foodie-friendly restaurants, and highly-rated resorts in the area, you'll have no shortage of options when it comes to choosing your Tulum wedding venue.
For a Wedding with Tropical Style…Playa del Carmen
Tropical-style weddings are oh-so in right now and there may be no better place to host a wedding with all the palm fronds and monstera leaf décor than Playa del Carmen. Couples who want their guests to enjoy an outdoorsy good time during their wedding weekend will also love this area, where the area resorts offer lots of activities plus beaches full of lush natural beauty. In particular, the Mayakoba area is particularly private and high-end for couples who love the luxe life.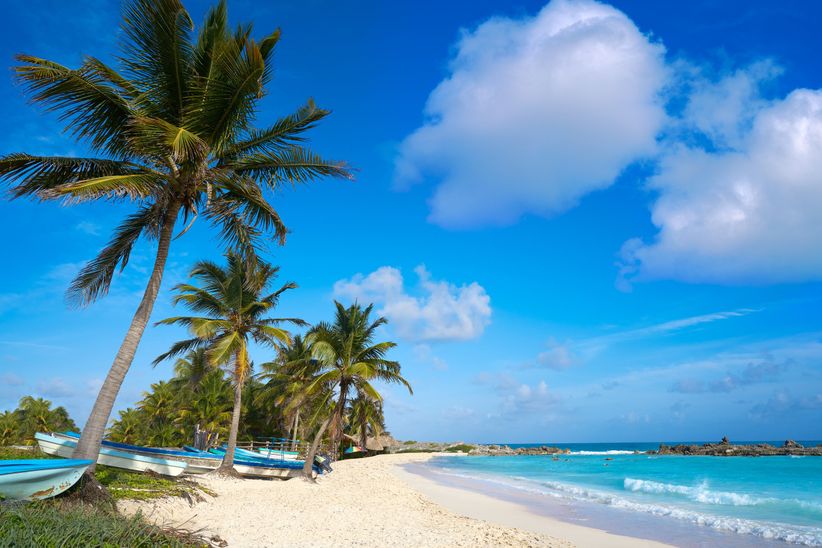 For the Couple Who Loves Marine Life…Cozumel
Not only Cozumel ideal for couples who love the ocean, it's also a great destination for couples on a budget as it's a bit more affordable than other Mexico destination wedding locations. You'll love scuba diving and snorkeling before or after your big day—there's nothing quite like seeing a sea turtle, manatee or dolphin up close. There are numerous all-inclusive resorts in Cozumel, which not only make fabulous wedding venues, but will win raves from your guests for budget-friendly accommodations.
For the Celeb Treatment…Riviera Maya
Couples who want to marry like the stars should definitely check out the numerous wedding venues in Riviera Maya, located on the northeastern Yucatan Peninsula near Tulum. There are the traditional luxe resorts with beachside or garden ceremony sites, romantic overwater bungalows and even, er, a clothing-optional resort, there are a variety of unique venues where you can host your nuptials. Numerous celebrities, including Cameron Diaz and Leonardo DiCaprio, have vacationed in the area, so you never know when you'll spot a star here!
For Those Instagram-Worthy Photo Backdrops…Cabo San Lucas
Located closer to California on Mexico's Baja Peninsula, Cabo San Lucas is a popular Mexico destination wedding locale for West Coast couples. One of the benefits of hosting a wedding in Cabo is the less severe hurricane season. You'll also swoon over the stunning beaches, particularly those located along the scenic Playa del Amor (a.k.a. "Lover's Beach"). There are numerous luxury resorts here where you'll find truly spectacular views of breathtaking sunsets—ideal for wedding portraits and Instagram images alike.
For a Wedding That's Serene and Intimate…Puerto Vallarta
You'll love the historic elements in Puerto Vallarta, from the Nuestra Senora de Guadalupe Church, to El Malecon Boardwalk. The wedding venues offer memorable wedding settings—and not just beaches—from oceanfront terraces to stunning cliffs, lush tropical gardens, and more. And while same-sex weddings aren't allowed in certain parts of Mexico, Puerto Vallarta is known for being welcoming to same-sex couples.