6 Perks of Having a Destination Wedding
Whether you love to travel or simply want an excuse to have a small wedding, there are a lot of things that make destination weddings a great option.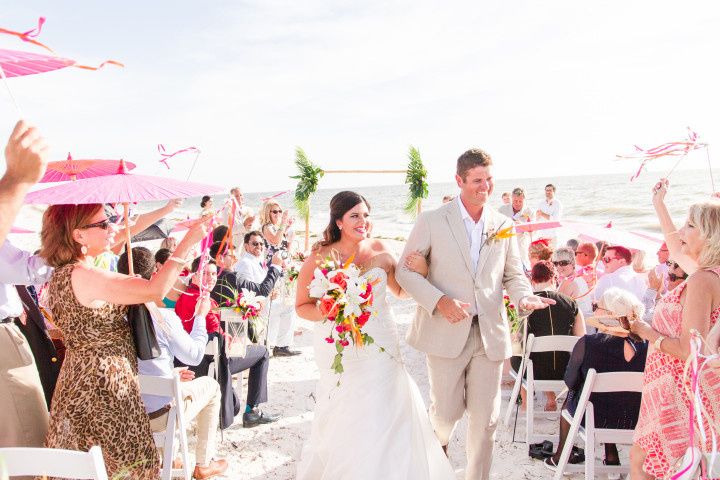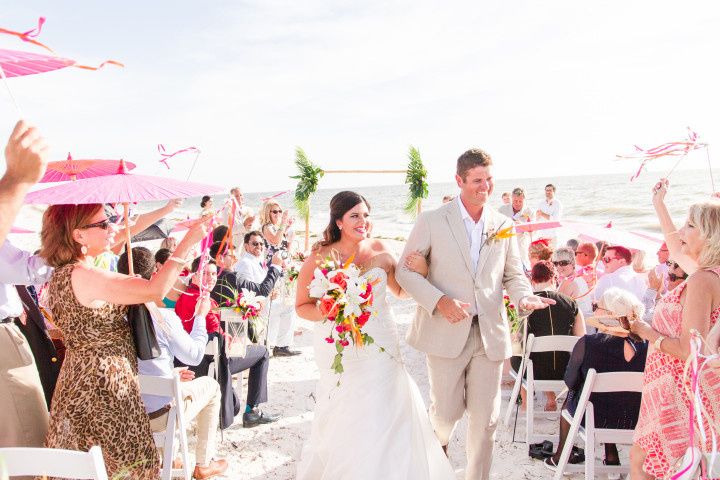 Destination weddings are popular for good reason. Not only do couples get to wed in a romantic locale, but their guests get a mini-vacay as they celebrate the big day. It's perfect for couples who love to travel and also great for those who can't decide whose hometown should host their wedding. If you are thinking about marrying somewhere new and exciting but aren't totally sold yet, don't fret! We've rounded up a few more perks that may sell you on planning a destination wedding.
Here are six great things about having a destination wedding.
A limited guest list
If you want an intimate wedding, destination weddings are your best bet. You can totally get away with a smaller guest list if you're having a faraway wedding. This lets you enjoy the intimacy of the event because you won't be overwhelmed with a huge guest count.
Gorgeous scenery
One of the best parts about having a destination wedding is the built-in backdrops. Whether your venue overlooks a gorgeous white sand beach, or you are exchanging vows on top of a scenic mountain, a destination wedding gives you a wow-worthy setting. This also means you won't have to worry too much about decor. You can easily dress up your venue with a few floral centerpieces and still have a stunning aesthetic.
A no-stress, no-fuss zone
Many couples think that a destination wedding is more stressful to plan than a wedding that is in town, but that's not necessarily true. Destination weddings can be more relaxing due to their setting and also the excitement of being in a new place. You can easily unwind by lounging on the beach or going sightseeing, which will also get your mind off anything that might be stressful before your big day.
A longer celebration
Since most of your guests will probably take some time off work to fly to your wedding locale, you'll end up having a longer celebration with everyone. If your budget allows, you could even end up spending a week catching up and vacationing with everyone before the big day.
You'll avoid the "your hometown" vs. "my hometown" debate
If you and your S.O. grew up in different places and aren't sure whose hometown you should marry in, a destination wedding is the perfect solution. You won't have to choose between where you will have the ceremony or whose family members will host your out-town-guests.
You've found a new favorite vacation spot
When your one-year anniversary, five-year or even 10-year anniversary rolls around, you can revisit the special place where you exchanged vows. Just plan a mini-trip to relive all of the moments you can't stop thinking about, like where you had your first look or perhaps eat at the restaurant that catered your event. A destination wedding will allow you to always have an excuse to escape for a romantic getaway, even if it is only for a few days.