7 Things Couples Should Agree on Before Wedding Planning
Wedding planning is the ultimate test of you and your S.O.'s ability to work together as a couple. You both should be on the same page with a few things before starting.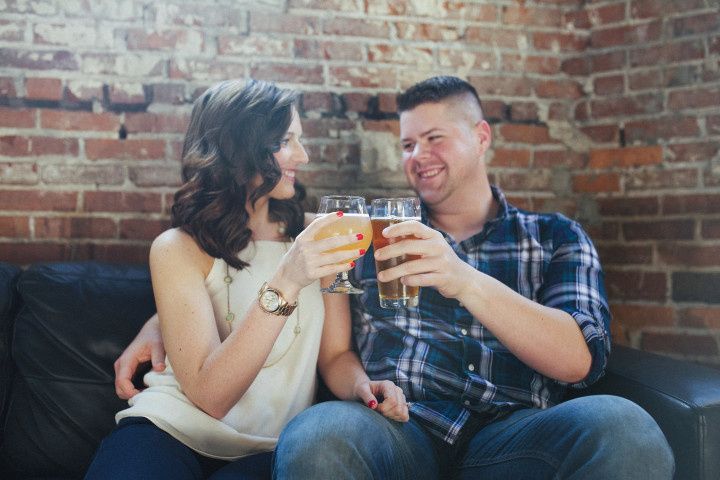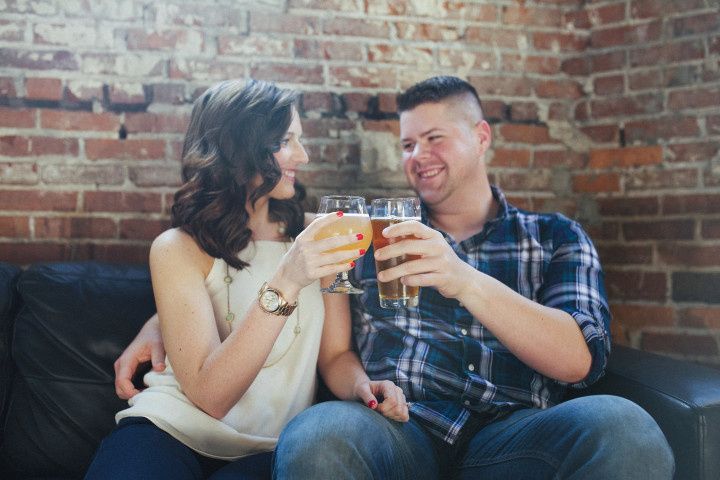 Photo: Blue Birch Photography
Wedding planning is the ultimate test of you and your S.O.'s ability to work together as a couple. Throughout the process you'll be making a lot of decisions, big and small, about how you want to celebrate your day.


We think there a few major things you both should be on the same page about before you hit the ground running with wedding planning.
Budget 
Coming to an agreement on a spending limit is one of the most important aspects of wedding planning. Every decision following this one will come back to budget, so it's important that you both whole-heartedly agree on a number, otherwise things could get messy later. The discussion of budget also goes well beyond numbers. Are either of your families planning on helping you out? If so, what percentage are they willing to contribute? Sit down with them and have an honest discussion about what they feel comfortable with. Depending on how much of the wedding they want to cover, if any, it could influence your overall budget.


Spending priorities 
While you're determining your budget you should also figure out what aspects of your wedding are the most important to you. Are you both foodies who want to enjoy a fabulous meal or do you want to tear up the dance floor with the best band in town? Is your attire a major part of your big day or do you want to go all out with florals? Whatever the answers may be, make sure you get on the same page about what's important so you can focus more of your time, effort, and budget on those areas.


Location 
Decide together where you want to have your ceremony and reception. Do you want something close by or would you prefer a destination wedding? Think about places that have meaning to both of you. Keep in mind that if you host your big day across the country, you may have to travel a bit during wedding planning, which is another added expense. Do you want to get married in a house of worship? Or do you want your reception and ceremony to be held at the same place? These are all important things to think about before you get in too deep with all of the little details.


Date 
Your date will likely be influenced by your venue's availability. However, the time of year can be determined by a number of different factors such as your preferred length of engagement, the climate in your wedding location during certain times of year, or if a specific month or date has special meaning to you two as a couple. Keep in mind that the most popular months to get married are May through October, so getting hitched outside of those busy months may mean vendors have lower fees.


Style 
When you picture your wedding do you see yourself surrounded by your closest friends and family, or do you see yourself breaking it down with all your guests on the dance floor? Do you want your guests to feel glamorous at a black-tie affair or relaxed at a rustic barn fête? Figure out what style is the best fit for you and your S.O. Having a style in mind while wedding planning is helpful when picking out decor, rentals, and even attire! If you're not sure what style is for you, we have a quiz that can help you out.


Guests 
Your guest count will largely depend on your venue's capacity limit as well as your budget. Keep in mind that the more people you invite, the more money you're going to have to fork over. When putting together an actual list, think about how important it is to you as a couple that they share in your big day. You can also ask your parents for advice about extended family members if you're having trouble deciding who to include.


Time spent planning 
Wedding planning is definitely a time-consuming task, but there's no reason you have to let it take over your life. Set aside one night a week where you and your fiancé(e) agree not to do anything wedding related. Whether it's cooking dinner together or binge-watching a new TV show, take some time to remember why you're getting married in the first place! It'll definitely help you alleviate some stress.