5 Reasons the Wedding Off-Season Is the Best Time to Marry
From potential discounts, to more flexible scheduling for your guests, we're walking through five pros to marrying during the wedding off-season.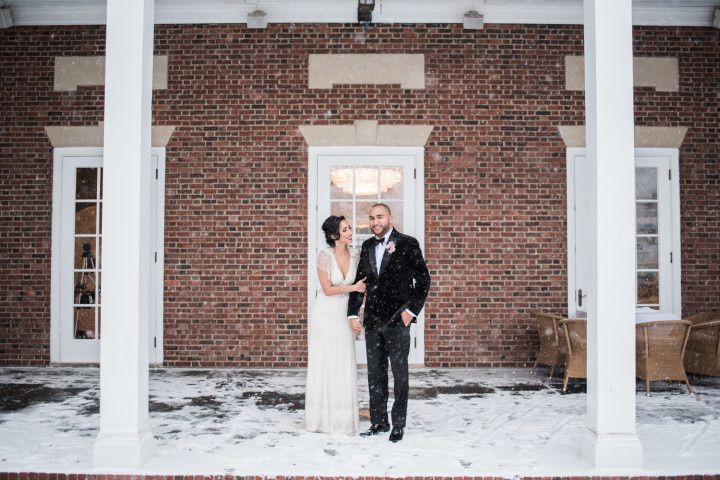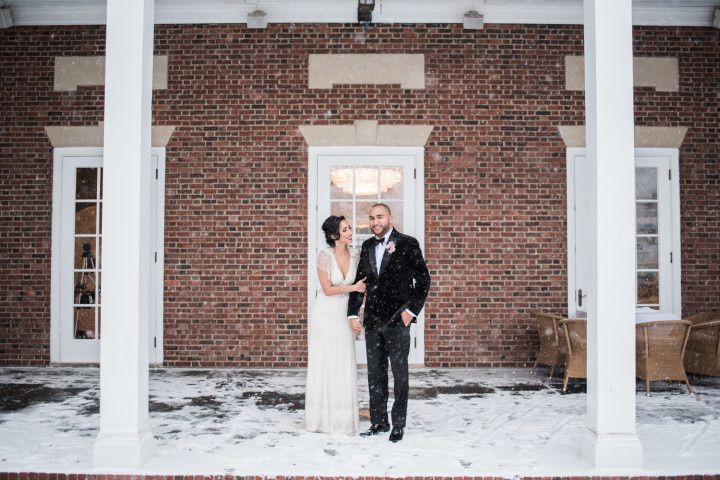 Photo: Erin Lane Photography
It happens every year. You receive a slew of wedding invitations and suddenly your summer and fall weekends are tied up with more weddings than you can count. And while high season exists for a reason, it's also worth considering marrying during the wedding off-season.

The wedding off-season, which typically spans from December to March, can be a great option for couples looking to stretch their dollar further and aren't afraid to embrace the cold weather temperatures.
Here are five reasons why marrying in the off-season is an awesome idea.
Deep Discounts
If you choose to marry during the wedding off-season, be prepared to save some money in the process. While not all vendors offer off-season rates, many are willing to be flexible on pricing during their down time. Venues, in particular, often run special rates during the winter, potentially giving you your dream space at a fraction of the price. However, when approaching the subject with either a venue or vendors, always remember to be courteous and respectful rather than demanding discounts of any kind.
Less Competition
If you've begun the planning process, you might have already had your heart set on a few of your favorite vendors. Maybe you've been following your favorite photographer on Instagram for years or daydreaming about the venue you simply have to have. But as couples soon discover, those amazing vendors and venues are often booked months, if not years, in advance for the most popular wedding dates. Marrying during the wedding off-season gives you a much better chance that top vendors will be available on your chosen date. Less competition means more pros on the vendor lineup to make your dream wedding come to life!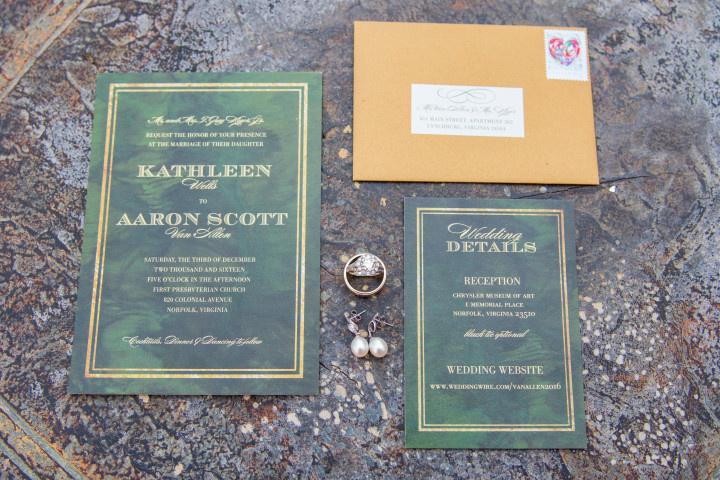 Photo: James Hancock Photography
Open Calendars
Saturday weddings in the summer, while lovely in their own right, often lead to scheduling conflicts with your guests. Think weekend vacations, family reunions, not to mention the many other weddings on their calendar. All of this potentially leading to fewer loved ones in attendance than you'd hoped. By hosting your nuptials during the wedding off-season you're more likely to have all your favorite people available to celebrate. Just swap the ice cream bar for a hot cocoa stand and you'll be ready to embrace the season with family and friends.
Winter Romance
Of course, there are many things to consider when hosting a winter wedding. But if the weather isn't a dealbreaker for your big day, off-season weddings can be seriously romantic. Imagine a fresh snowfall outside, a candlelit reception, fresh garlands adorning each table, and all your guests sipping mulled wine into the wee hours of the night. Consider it a major bonus if you choose a wedding date around the holidays for elegant decor options. In fact, your venue may already be dressed up for the holidays giving you more bang for your design budget.
Lowered Honeymoon Rates—Sometimes
Similar to the wedding off-season, most hotels and resorts offer lowered rates to travelers during their slow months. Depending on where you're traveling, of course, you can score a great deal on a dreamy honeymoon with fewer crowds in the December to March time frame. Be sure to do your research on what your destination is like during the winter months (note that many warm destinations are in high-season during the winter) and shop around for a travel package that best suits your honeymoon style.

Getting married during the wedding off-season isn't for everyone, but for those willing to embrace the magic of the winter months, it offers some big advantages. With thoughtful planning and just the right vendor team by their side, couples can wed off-season with confidence while saving major money in the process.