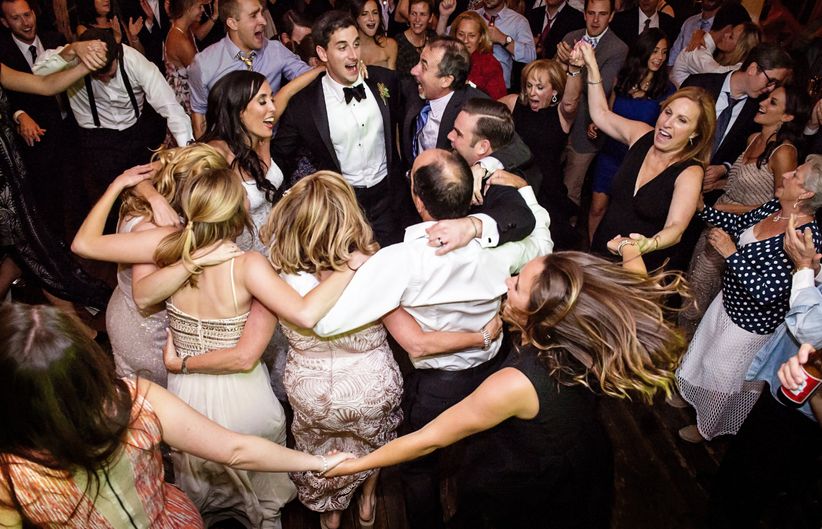 Photo: Lauren Brown Photography
You went to college, made some of your best friends, graduated, landed a job . . . fast forward...and all of them are getting married in the same year. Is that even possible? Yes, we know someone who attended 14, including her own!


Before you go crazy, take a look at our guide to survive wedding season like a pro:
Stay Organized
Whether it's a Google spreadsheet, pocket planner, dry erase board, or oversized calendar, make sure you write everything down. Each wedding should get their own respective color code with information such as: names, email addresses, cell phone numbers, wedding date and time, bridal shower date, bachelorette/bachelor party dates, wedding location, wedding website, list of hotels with blocks of rooms, and list of registries.
Set a Realistic Budget
Understand that weddings cost a lot, both for a host/hostess and a guest. Don't let that scare you away, though. Set aside an amount you feel okay with. And remember to stick to it! But be fully aware that it should encompass the entire event's activities and gifts from start to finish.
Purchase Gifts in Bulk
The fun part? Online shopping! Grab your computer and select gifts for the first half of the year and then the second half of the year at once complete with receipts. Sometimes, national retail brands or department stores will provide discounts for all those items added to your cart.
Book Hotels Way in Advance
The sooner you book with the group reservation rate, the better chance you have at actually getting a hotel room. Consider coordinating with friends to split the costs, especially if you won't be spending much of your time in there except to sleep. Be mindful to ask for double, queen, and sofa beds, not a king bed! Also, certain weekends with have two-night minimum stay requirements and restrictions due to holidays (Memorial Day, Fourth of July, Labor Day are most popular), conferences, and festivals.
Get Those Frequent Flyer Mile Points
Scourge the Internet for any other travel deals when it comes time to purchase plane tickets. Tip: email newsletters and push notifications seem to work like a charm. Or perhaps, you have frequent flyer miles with a certain airline. Rack in those free flights. In addition, opt to carpool with others to save money on parking too.
Plan Out Your Outfits
Don't go to the store the day before a wedding to purchase an outfit, or feel like you need to wear a completely unique ensemble to every wedding or event. If you want the most bang for your buck, buy only a few favorite outfits and rotate them with different accessories. Or sneak into friends' closets to see if you can borrow something.
Wait Last Minute To Do Your Hair
Check the weather before you decide what to do with your hair. If there's a chance for rain, wind, or humidity, have your locks up. If there's a chance for sun, have your locks down. After all, there will be pictures taken, and you want to look presentable in front of family and friends.
Invest In Good Quality Shoes
Comfort is key! We suggest a pair of neutral sandals or wedges to match anything you wear—you'll certainly get good use out of them!
Don't Be A Negative Nancy
Yes, attending so many weddings can get repetitive, but don't get cranky or judgmental. Enjoy, smile and laugh, and make memories.