First Time Attending a Wedding? Here's What to Expect.
If you're attending your first wedding during this "wedding boom," there are certain etiquette and planning rules you'll need to know.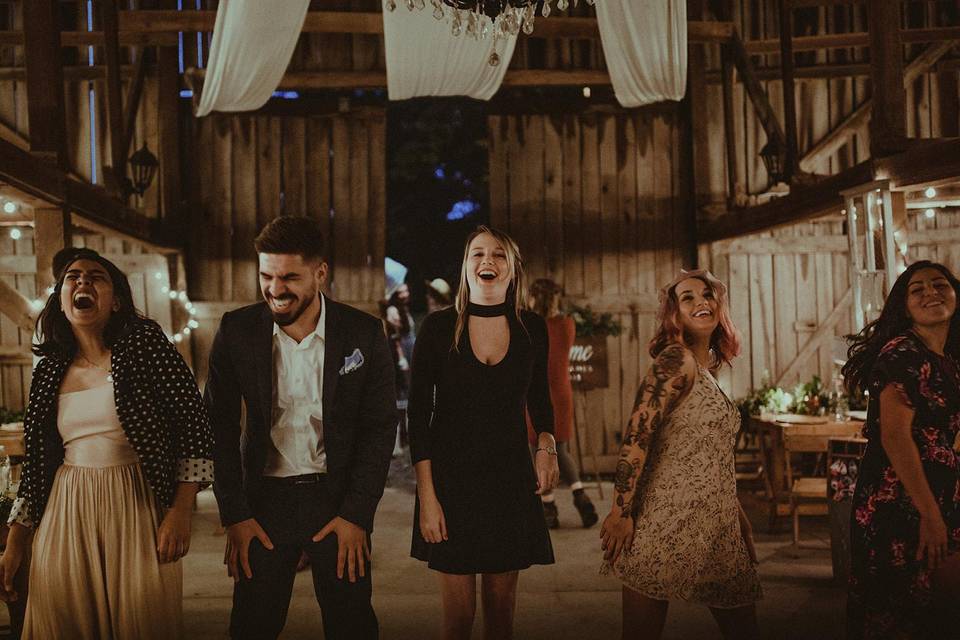 Mark my words: You'll go your whole adult life not getting a wedding invite and then one summer, boom, you'll be invited to, like, five. And given that we're experiencing a pandemic "wedding boom" right now, the chances you'll be invited to a wedding soon are pretty high. If it's your first time attending a wedding as an adult, you're in for a few surprises! Don't worry—the rules and expectations for guests are pretty much the same for all weddings, but things have changed a bit since COVID rocked the industry. So here's everything you should know about your first time attending a wedding (and even if you've attended a wedding before but it's been a while, it's a good refresher).
Watch your mail.
If you know your friend is getting married but you're anxious about having enough time to save up, don't be! Save the dates usually come up to six months before the wedding, so guests like you have plenty of time to save, plan, get time off from work, etc. And your formal invitation will follow approximately two months to six weeks before the wedding date. Once you receive that, it's time to act—fill out your response card as soon as possible to get it back to the marrying couple in time for them to get a final head count. It's one of the very first responsibilities of you as a guest, and you wouldn't want to leave the couple hanging! (No one wants to be that guest.)
Carefully read any instructions.
A wedding invitation, and the corresponding wedding website, is full of important information about a couple's big day. Of course, there are the obvious details—the date, time, and location. However, you'll also find more subtle clues about the wedding throughout these channels. Does the invitation or website have a dress code? Is there information about COVID-related policies such as vaccination requirements, testing policies, or mask mandates on the website? Is there a wedding registry listed? A Zoom link for loved ones to attend virtually? And, if you're single, is the phrase "and guest" written after your name on the invitation's envelope? If so, you can bring a date to the event. According to a new WeddingWire Guest Study, while venue location is the most researched aspect of a wedding prior to a guest confirming their attendance, permission to bring a date comes in a close second. If you're not sure about your "plus-one" status, don't be afraid to check in with the couple—about one-third of respondents indicated that they'll confirm if they're allowed to bring a date before RSVPing to a wedding.
Find your plus-one.
Not too long ago, wedding guests were only allowed to bring a date if they were in a serious relationship. While some couples still follow that etiquette "rule", others have opted to invite all of their single guests with a plus-one, whether they're in a committed partnership or completely unattached. If you fall into the latter category, finding the date to a wedding can be a little tricky. Fortunately, you can now join the Plus One group in Tinder's new Explore, a space for members to connect with people who care about the same things they do. Joining Plus One signals that you're either looking for or willing to be a wedding date—making the whole date-finding mission a whole lot easier and much less awkward.
Set a budget.
You're not the person actually throwing the wedding, so why do you need a budget? Well, between travel, accommodations, attire, a gift, and more, the amount of money a guest spends on a wedding they're attending can easily get out of control. It's good to know that the average cost for a wedding guest is $460 (including a gift), according to the WeddingWire Guest Study. By setting your desired budget up front, you can manage your spending, track expenses, and avoid overdoing it.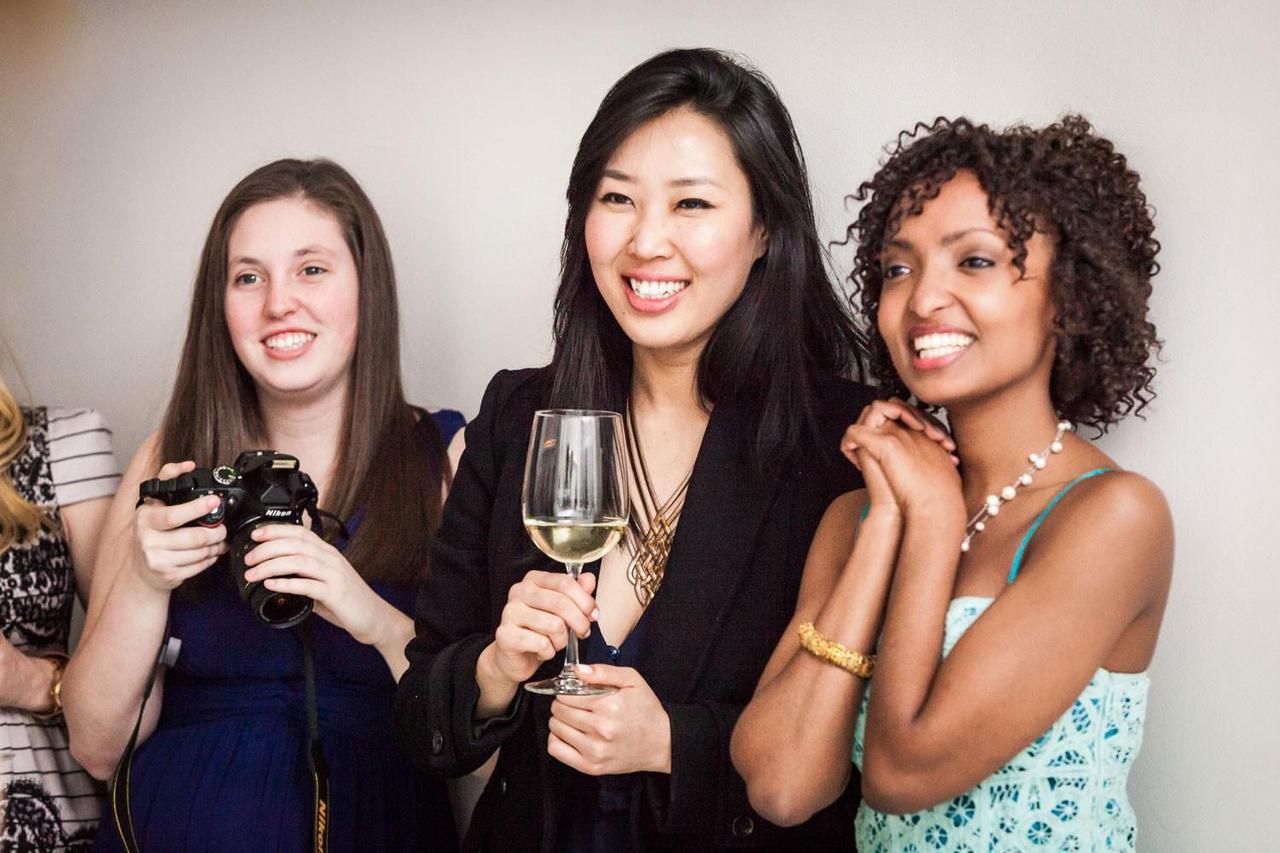 Plan your look.
It's important that you have the correct attire for the wedding, and you should give yourself plenty of time to save up and shop, especially if it's your first time attending a wedding. The invitation should clearly state whether the wedding is cocktail, black tie, barn formal, whatever… and if it doesn't state anything, that means you should stick with a party dress if you're a gal or suit and tie if you're a guy. Getting your wedding look together can really rack up a bill, so consider thrifting or borrowing to save a little coin. Regardless, it's rude for a guest to ignore dress codes or wedding attire etiquette, so make sure you dress within the lines—it being your first wedding is no reason to accidentally wear white.
Plan your trip.
If the wedding is in a different place from where you live, it's your responsibility to book your trip there and back and your lodging, too. The married-couple-to-be should have all the important information on where to go and how to get there info on their wedding website (or in their invitation), taking all the guesswork out of it for you. Book everything as soon as you can to ensure you get the best price—most couples reserve room blocks at hotels near their wedding venue for guests to get discounted rates. And liaise with other friends you know who are also going to the wedding to see if you can carpool or room share and save a little cash.
Shop the registry.
You have up to a year following the wedding to send a gift, but it would benefit you to get that taken care of before the wedding. The earlier you shop, the more selection you'll have in the registry (meaning more lower-price items will be available so you don't have to fork over $500 for a stand mixer). And once you choose and send a gift, you don't have to think about it anymore! Etiquette suggests you spend $50 to $100 on a gift if you're going to the wedding solo, or up to $150 to $200 if you're going with a plus-one. Of course, what you spend really doesn't matter to the couple of honor, and it's a thought that counts—so if you're short on cash and/or spending a hefty amount just to get to the wedding, a beautiful card and small gift card to the couple's favorite restaurant will do just fine. You can bring cards and monetary gifts directly to the wedding itself, or mail them.
Be their guest.
Once the wedding finally rolls around (if it feels like there was a lot of planning for you, just imagine how the couple feels!), it's time for you to show up and have fun! All that's expected of you is to celebrate to your heart's content, eat, drink, and be merry, and stay safe. If the couple is offering transport to and from their venue, be respectful of the schedule, and take it! Otherwise, make sure you show up on time (being a little early is never a bad idea).
Every wedding schedule is unique, but most follow the same general flow: Pre-ceremony cocktails may be served, then everyone takes their seat (usually not assigned) for the ceremony, then the couple marries, then there's often a cocktail hour with appetizers, followed by taking your assigned seat for dinner, followed by dancing! Speeches and whatnot will occur throughout dinner and possibly during the party phase of the evening, too. Make sure to eat a hearty breakfast and lunch, because there may be considerable stretches of time during the wedding where food won't be served (but plenty of alcohol will be, and you don't want to get too tipsy too fast!). Oh, and, to be an A+ guest during your first time attending a wedding, make sure you hit the dance floor. Nothing makes a newly married couple happier than seeing their dance floor full.
Get thanked.
After the wedding ends and everyone goes back to their lives, expect a thank-you card to arrive from the couple within six months. There's nothing you need to do—you don't have to thank them for the thank you card, but weddings have so many rules, you wouldn't be blamed for thinking you did! And that's basically it—until, of course, you get a save the date for your next wedding (and you will, trust me!).