How Guests ACTUALLY Pick a Wedding Gift
Real guests gave us the scoop on their wedding gift buying process — here are the five factors they found most important.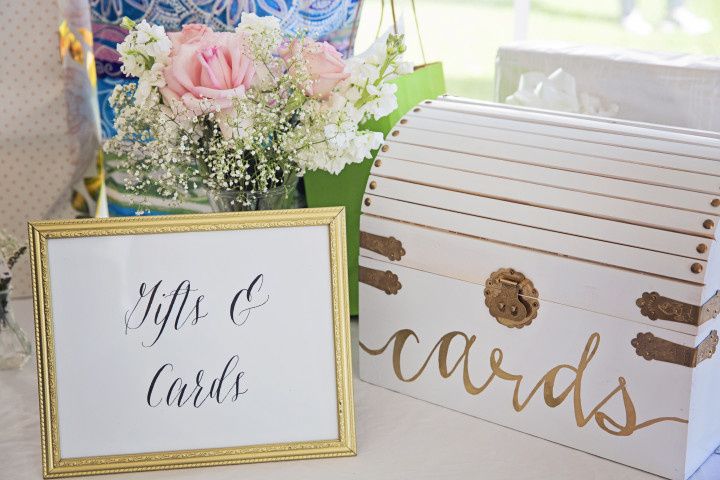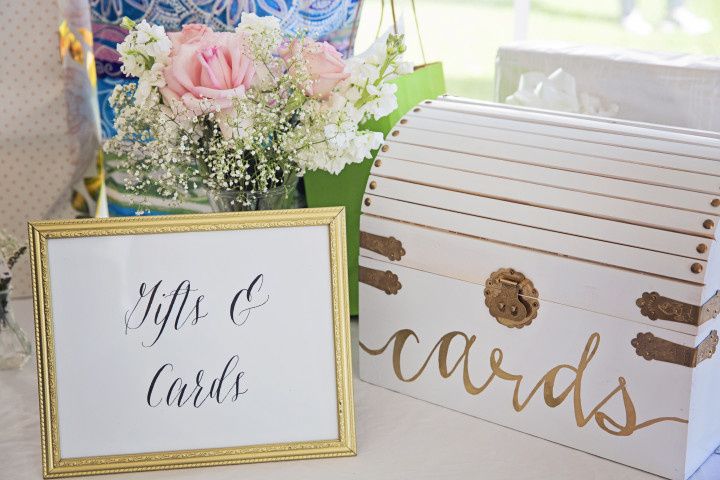 Photo: Willow Noavi Photography
If you're setting up your registry, of course you should choose wedding gifts you actually want and need. However, it's also important to be considerate of your guests—selecting a variety of wedding gifts at different price points so that your loved ones have plenty of options. But how do your guests actually choose what to buy you as a wedding gift?
We asked actual wedding guests to give us the real scoop on their wedding gift buying process — here are the five factors they found most important.
Price
Most of the time, your guests have a general idea of what they'd like to spend on your wedding gift before they start shopping. The average cost of a wedding gift is $170, but it really does vary from person to person based on their financial situation and their relationship with you (i.e., your BFF will probably spend more than your old co-worker). Guests typically scan your registry with a price point in mind, and narrow down the list based on gifts that fit their budget. So while registering for a lot of super-expensive items might seem like a good idea, your guests are more likely to buy more reasonably priced wedding gifts.

If spending a specific amount of money is super-important to your guests, they may prefer to give you cash. That way, they don't have to worry about tax or shipping charges—they can give you a set amount. Both age and geographic location have an impact on whether or not your guests are more likely to give cash over a registry gift. Turns out that guests who are part of Generation X (born between 1961 and 1981) are more likely to give money as gifts, whereas Millennials (born between 1981 and 1997) are more likely to give a wedding gift off the registry. And those who live in the Northeast are two times as likely to give cash as a gift than those in the South or West.
Unique and Meaningful
While budget is important, your guests are also looking for wedding gifts that feel meaningful and personal. They want to feel like they purchased you a "special" wedding gift that you'll always associate with them (even if you won't, in reality). For example, they may prefer to purchase a gift that you only need one of, like a vase or a picture frame, rather than items that are part of a set, like silverware or china. This may also be a reason why many guests like to purchase items, services, or experiences from a honeymoon registry—they feel like they are contributing to a meaningful experience.
Themed Gifts
Turns out your guests are more creative than you may have guessed! Many wedding guests like to purchase gifts that are part of a theme. For example, they might purchase several smaller kitchen-themed items, or travel-themed gifts, rather than one large gift. This is a great way to purchase gifts that are both budget friendly and feel unique. This is a particularly popular gift-buying technique for showers, where most guests tend to pick items from the registry (though Millennials tend to go off-registry).
Available Online
These days, it's all about convenience when it comes to buying wedding gifts. Particularly for wedding guests who live in the Northeast and West, the ability to buy a wedding gift online and have it shipped directly to you is a major plus. One of the most important criteria when it comes to choosing your wedding registry retailers, is ensuring that the store has a solid online presence. Your guests are more likely to choose gifts from your registry if the items are easy to buy online, especially since guests typically wait until a week or two before the wedding to buy the gift.
Discounts
Who doesn't love a good deal? Wedding guests are indeed spending a good chunk of change on your gift, so it's natural that they'll want to save whenever possible. They're probably looking for coupon codes and timing their purchase around sales to ensure they're getting the best deal possible. While a retailer's sale schedule shouldn't necessarily be a factor in selecting your registry stores, it is something to think about as you're starting your wedding registry.